Today we are sharing our best Jackson Hole, Wyoming Travel Tips! We love exploring Jackson Hole while visiting Grand Teton National Park.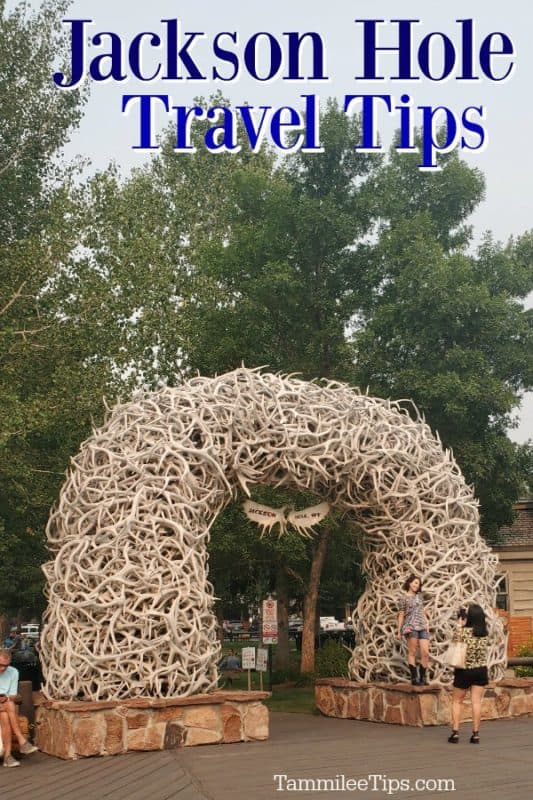 Jackson Hole Wyoming Travel Tips
Whether you are visiting Jackson Hole on your way to Grand Teton and Yellowstone National Park or spending a few days exploring the city and going city there is so much to see and do.
Every time we have visited Jackson Hole we have been told the billionaires are pushing out the millionaires in the area. While this may be true, we have still been able to enjoy ourselves and not feel like we are spending our life savings during our visit.
Some of the restaurants are priced higher than you might expect, but you can find something for every price range. There is an excellent Mexican restaurant right outside of town that we visit every time we are in Jackson Hole.
One of the best parts of Jackson Hole is you can find parking near the city center and wander the stores and restaurants easily. There are a ton of great shops you can spend hours wandering through. There are also art galleries, photography galleries, cute coffee shops, and more right in the heart of the city.
Within a few minute's drive from Jackson, you can be in Grand Teton National Park.
~If you are renting a car at the airport make sure and fill up as much as possible in town. There is not a gas station in the area of the airport.
~Starbucks can be found right in town and also at the Albertsons heading towards Teton Village
~Book your hotel early. The hotels fill up quickly! Be prepared for the hotel to cost $$$. Make sure and ask if there are any resort fees on top of the hotel rate.
~The airport has a small snack shop/restaurant in the secured area along with a gift shop. If you are going to be flying for a while, you may want to grab a meal in town before heading to the airport.
~The airport has great comfy couches and lounge areas. This is an airport you can easily relax in before your flight.
~Every day at 6 pm there is a free recreation of the old west shoot out on the northeast corner of Jackson Square
~Merry Piglets is a local favorite Mexican restaurant. Every time we visit we are told how great the food is. Sadly we have not made it into the restaurant to try it out yet.
~ Jackson Hole Ski Resort is located in Teton Village. It is one of the top Wyoming Ski Resorts to check off your list.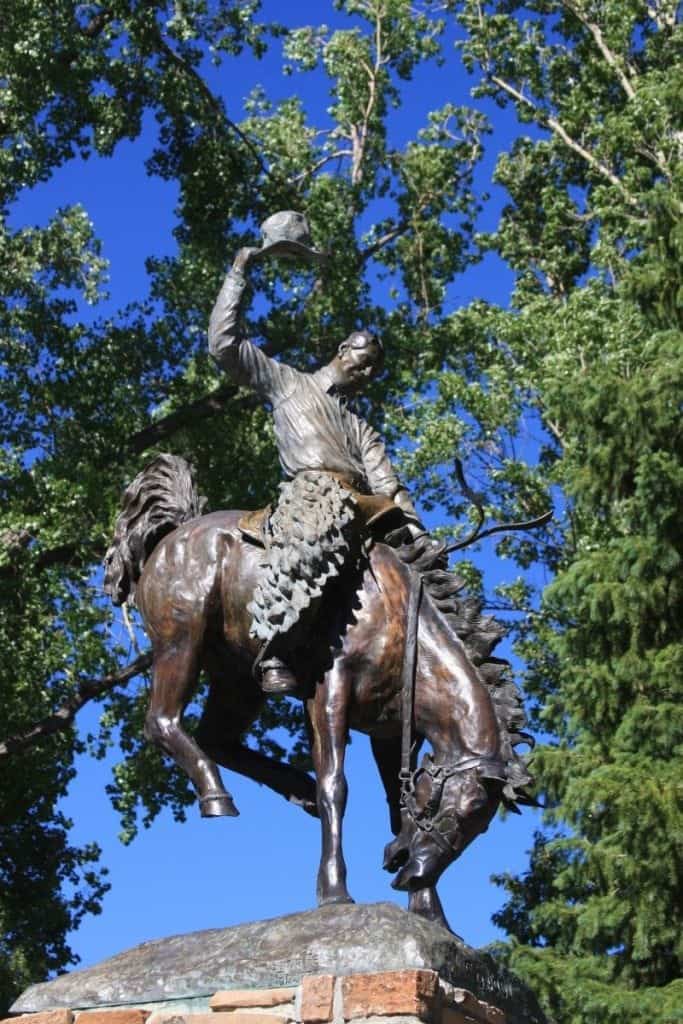 Additional Wyoming Travel Articles
Top things to see in Grand Teton National Park
Check out a ton of epic things to do in Yellowstone