One of the places to see in Crete Greece is the Minoan Palace of Knossos. The Ancient City of Knossos was inhabited from the Neolithic era until the 5th century AD. This land is considered to have given birth to the first civilization of Europe the Minoans. During your visit, you have the opportunity to walk along with the reconstruction and see how the city evolved over time.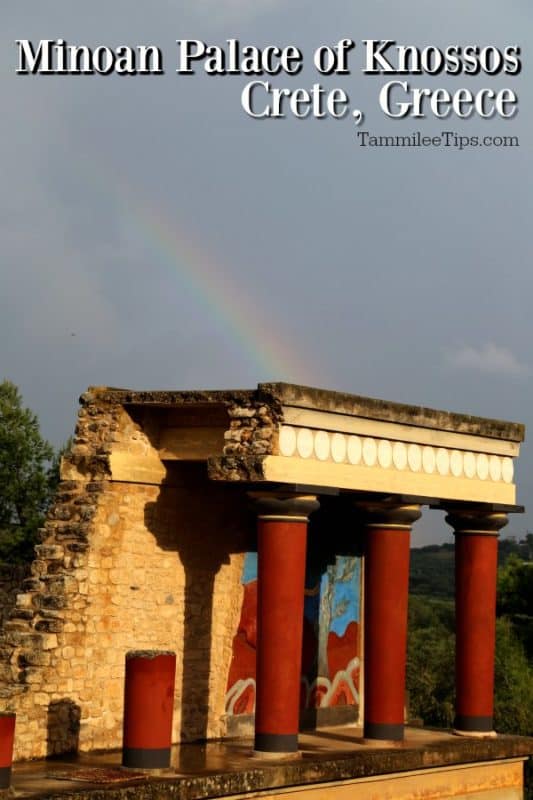 Minoan Palace of Knososs
Reconstruction and excavation began in 1878 by the Herkalian Minos Kalokairinos. Later in history from 1900-1913 and 1922-1930 the excavations continued by British Sir Arthur Evans. The research by Sir Evans brought to light the Minoan Palace in its entirety. The palace was the residence of the wise King Minos.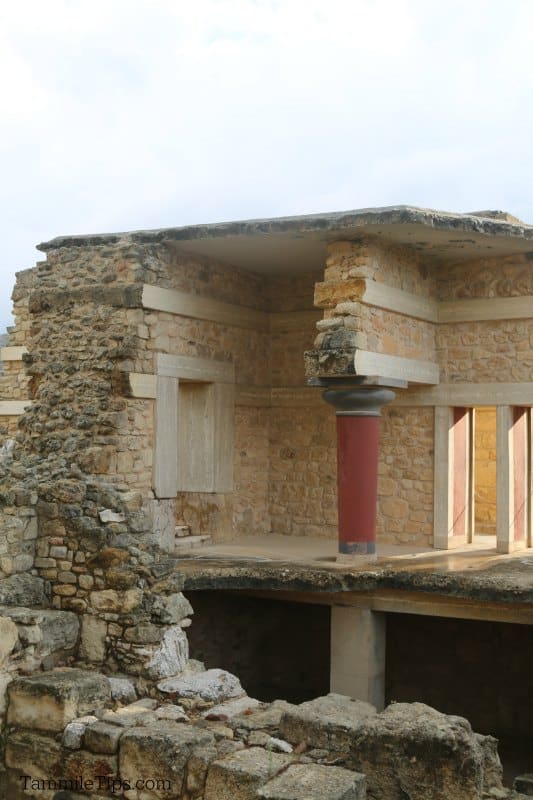 As you walk through the city you can visit the throne room, see the reconstructed frescoes, the grand staircase, the Queen's megaron, and the apartments of Knossos Palace.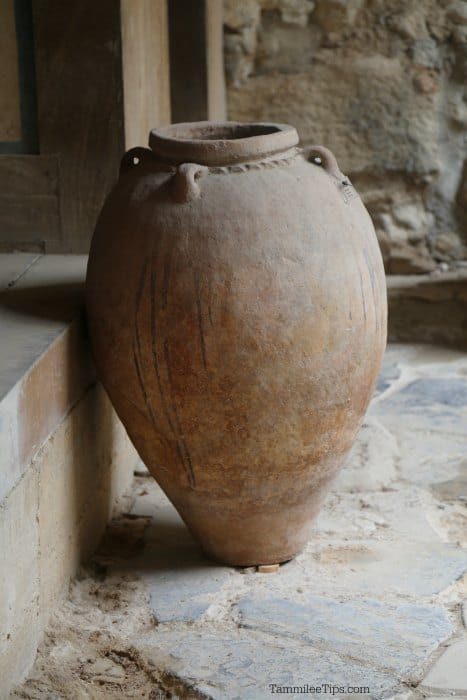 It is amazing to see storage containers that are thousands of years old. You can see where the residents held sacrifices and where they attended the theater.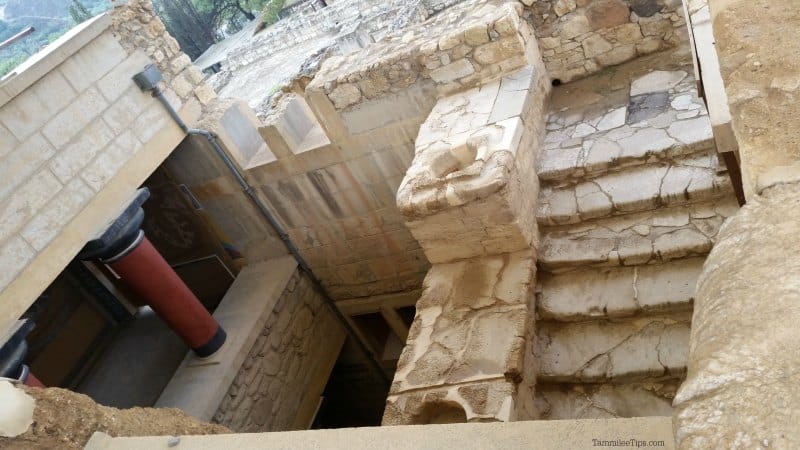 We were struck with how advanced society was thousands of years ago. They had trading set up to Egypt and the Far East. They traded liquid gold in the form of olive oil produced on the island.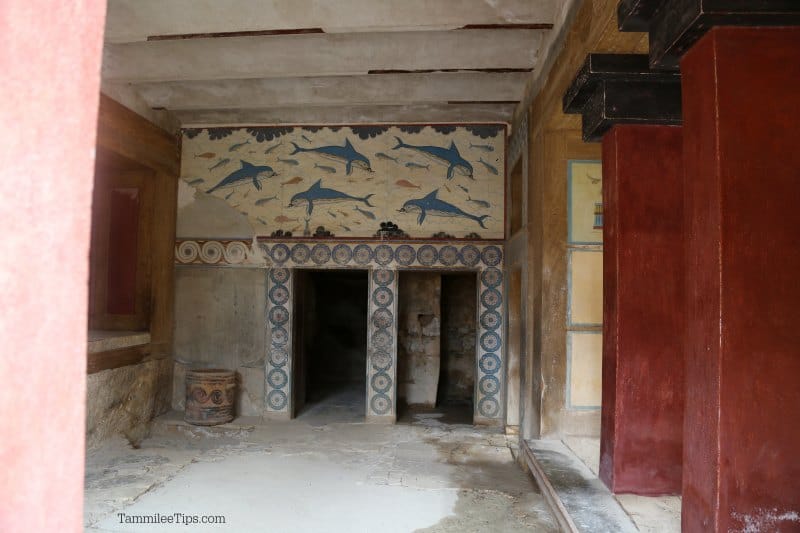 The art frescoes that are recreated are amazing. You can see the ornate frescoes in the throne room. Which have the body of a lion, the tail of a snake, and the head of an eagle. Each one showcases strength.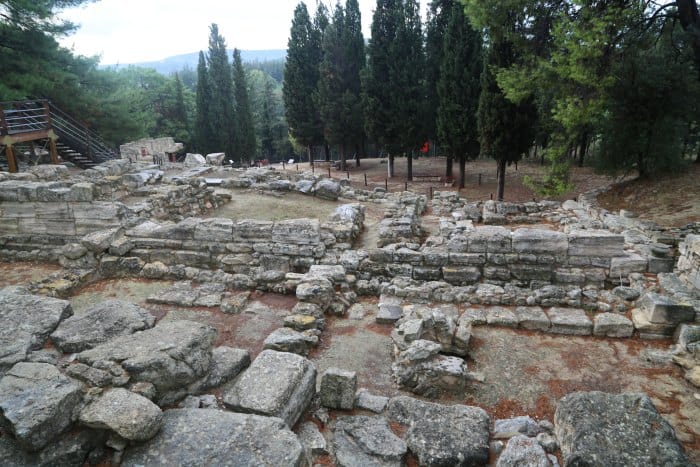 Like many ancient sites, this one is best visited with good shoes. The walkways are uneven and the stairs are also uneven. During our visit, it rained making the walkways incredibly slippery.
There are guides available at the entrance if you are not on a cruise shore excursion. There are also great interpretive panels at each of the main sites describing the area and history.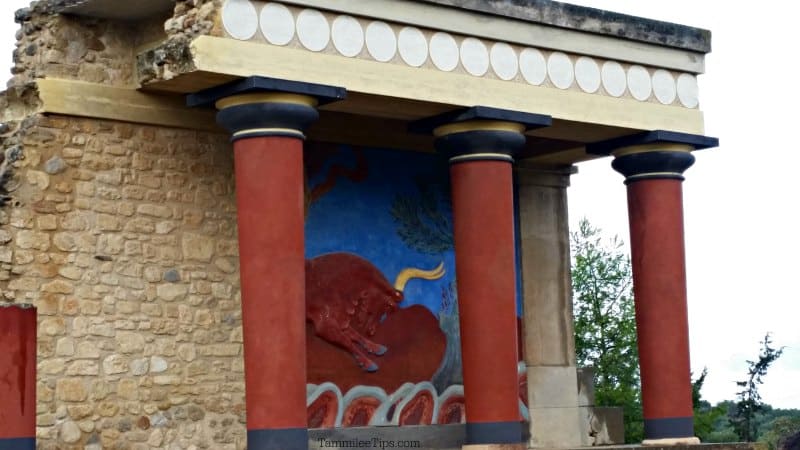 There is a coffee shop and snack shop at the main entrance that has amazing fresh pomegranate orange juice. It is well worth the splurge to try this tart drink.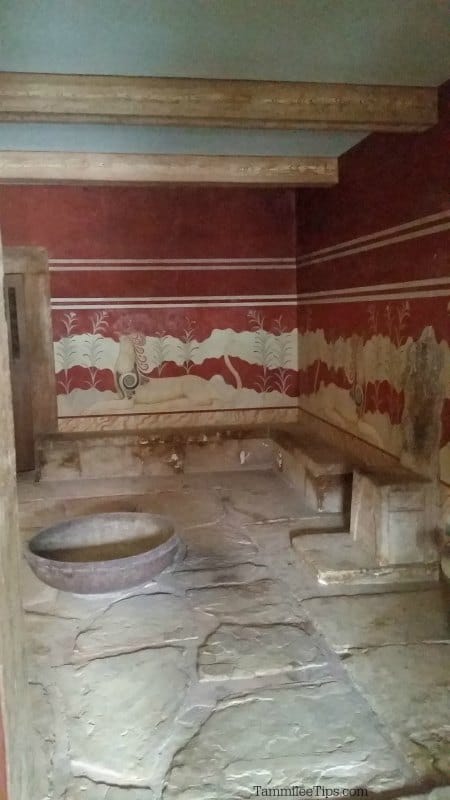 Check out this book on Minoan History if you would like to learn more about this Ancient Greek Society.
We hope this helps you plan a great visit to the Minoan Palace of Knossos on Crete, Greece.
Additional European Travel Guides
Mamma Mia Island - also known as Skopelos Island
St. Johns Monastery and the Cave of the Apocalypse -Patmos, Greece
Check out all of our Greece Travel Guides