Are you heading to Mykonos via cruise ship? Here are our best travel tips and info for visiting Mykonos by cruise ship.
The island of Mykonos is gorgeous! It is an easy cruise port to explore on your own or via a ship excursion.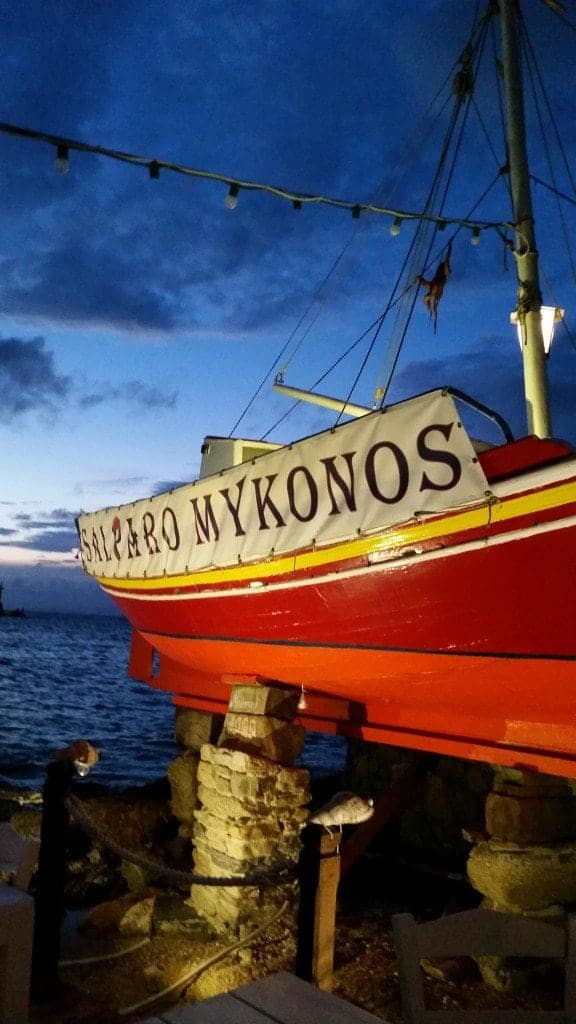 There is only 1 pier in Mykonos. It is first ship first come. Other ships will tender into the port.
Depending on where the boat anchors there is a 3km walk into town or the tenders will pull right into town.  If you pull in 3km from town there is a bus shuttle that is well worth taking.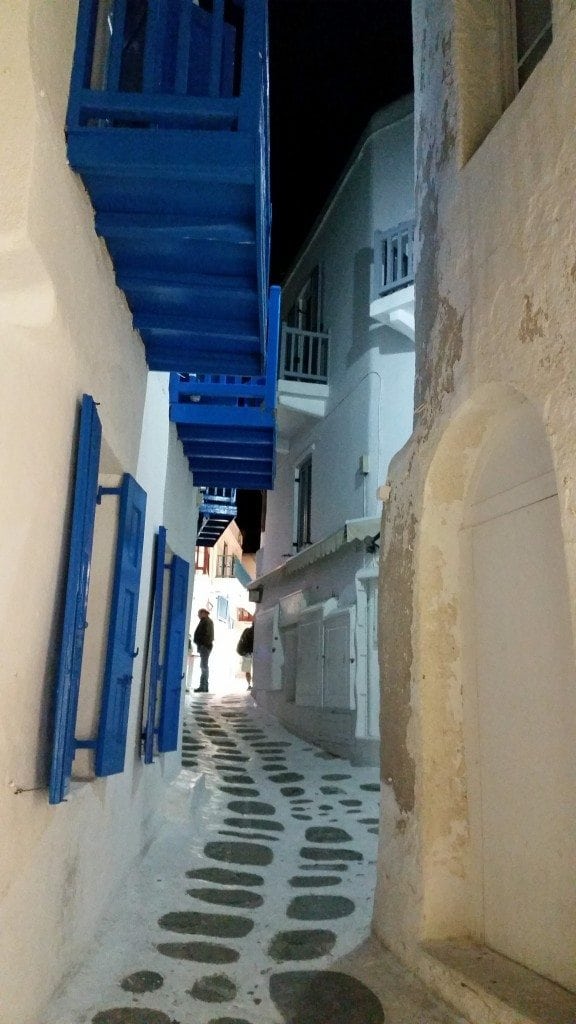 Once in town Mykonos is an easy city to navigate. you can easily walk among the shops and restaurants along the waterfront.
If you follow the waterfront along to the right you will reach little Venice and then the windmills.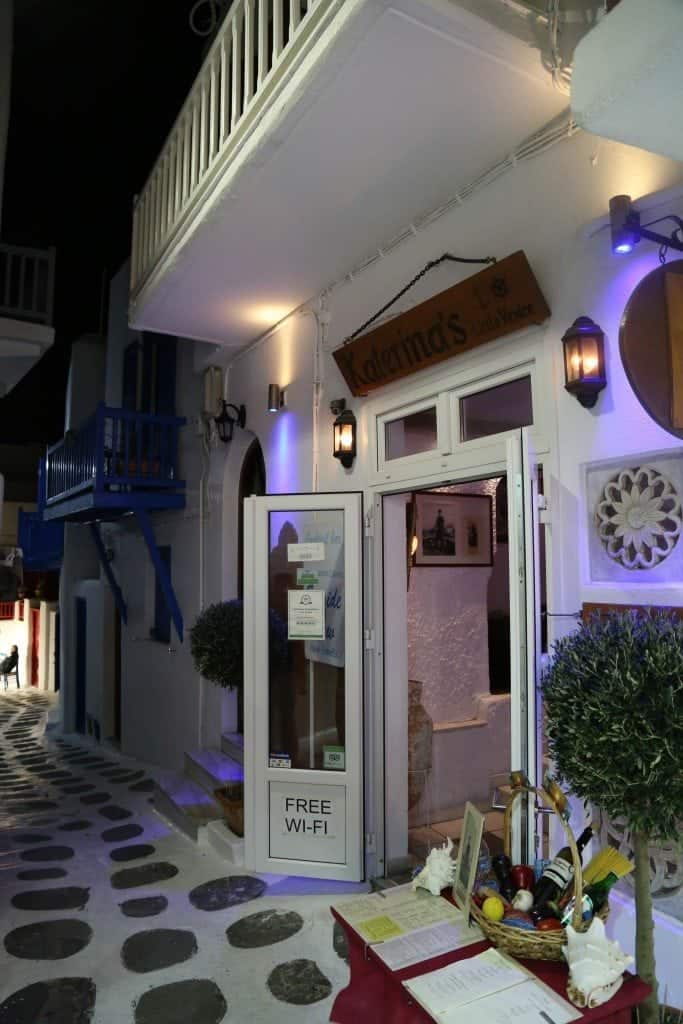 Katarina's in Little Venice is one of the best restaurants we have eaten at anywhere in the world, order the grilled feta……and the chocolate heaven and the baklava! You will not be disappointed
Shopping on Mykonos includes a lot of the same tourist items you see other places in Greece, including dish towels, olive based soaps and products, the blue eye, plus gorgeous paintings of Mykonos
Cute cats are present around the island but also keep an eye out for the pelican mascot of the island.