One of the highlights of a visit to Patmos Greece is visiting St. John's Monastery and the Cave of Apocalypse. If you are on a cruise you can easily take a shore excursion to see both of these historic religious sites.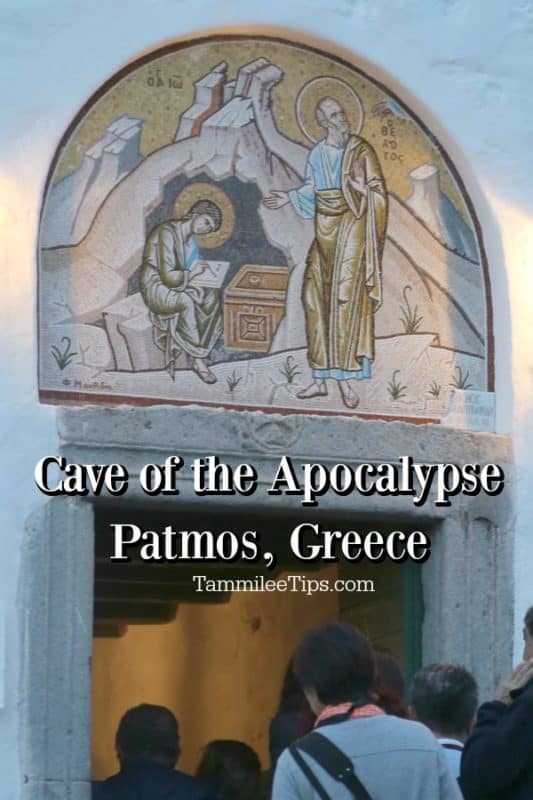 St Johns Monastery and the Cave of Apocalypse - Patmos, Greece
Our tour started with the Grotto of the Apocalypse and then visited St. John's Monastery. Depending on the time of day you visit the island you can get amazing shots of the cruise ship in the bay from St. John's Monastery.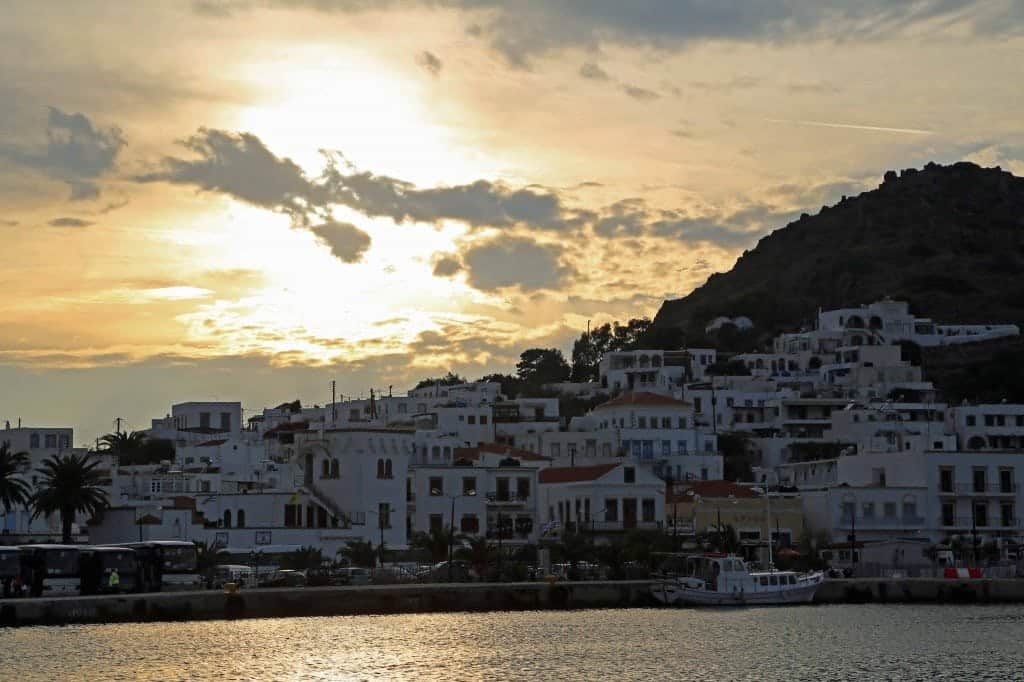 Our cruise visited Patmos in the evening so we were only able to see the island at night time. We did get great views over the bay and of our cruise ship from the top of the island. One thing to know about this shore excursion is it includes a lot of walking and stairs.
The bus can only get so close to St. John's Monastery and then you hike up the hill the rest of the way. The stairs are not even and can be a challenge for visitors. Shoes with good tread made for walking are ideal for this excursion. I had on sandals and regretted it the entire time we were there.
The pathway up the hill includes sections with large rocks and uneven ground. Tennis shoes or boots are a much better choice for the excursion.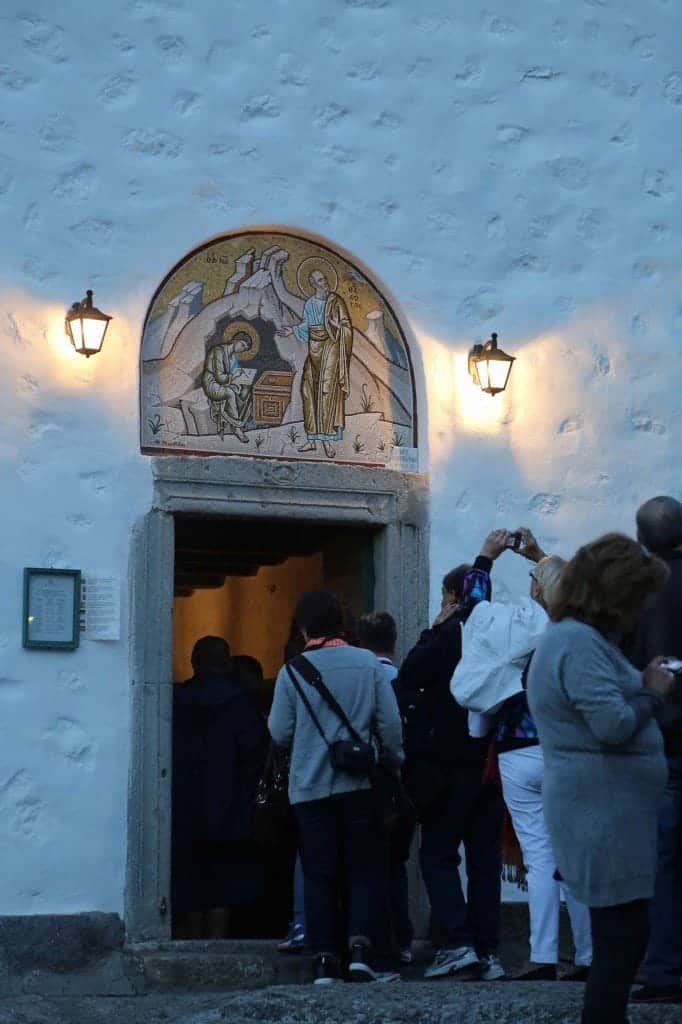 The Grotto of the Apocalypse is a short visit during the excursion. Our guide provided us with the religious history of the cave.
During your visit you will see the cross engraved by St. John the Evangelist, the triple fissure in the wall of the cave from where St. John heard god dictating to him the apocalypse, and the spot where he lay down to sleep.
Photos are not allowed during the visit to the Grotto. Be prepared for a large number of people trying to get into the cave and for multiple levels of steps.
The visit inside on the tour was only about 10-15 minutes including the walk up and down the stairs.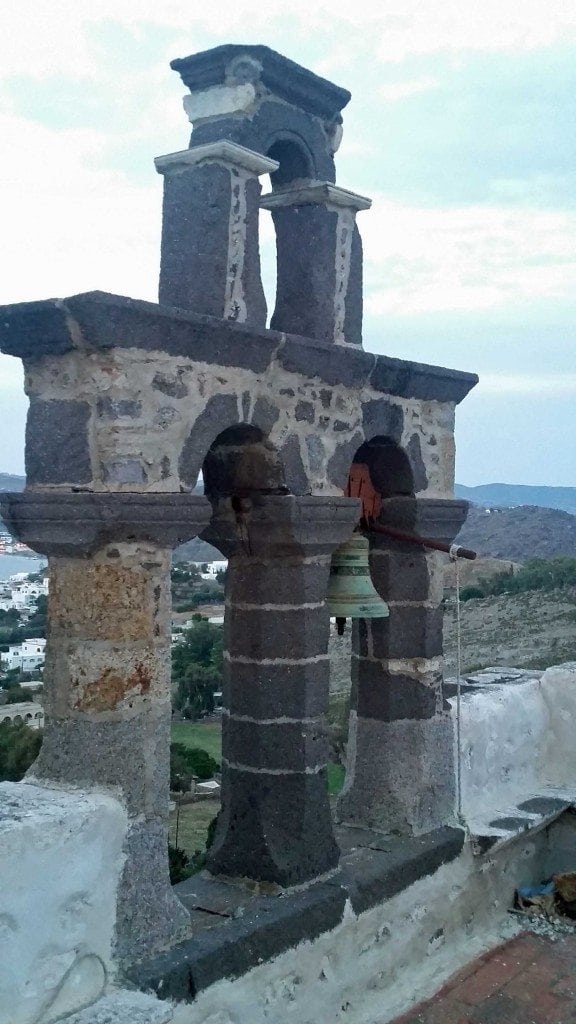 After visiting the Grotto of Apocalypse we headed up the hill to St. John's Monastery. The monastery was founded in 1088 by St. Christodoulos.
During your visit, you have the opportunity to see the Byzantine Church of St. John that has an amazing wood-carved icon screen, frescoes from several periods of history, and beautiful mosaics.
There is a small museum on-site that hosts religious treasures including manuscripts, medieval textiles, sacerdotal vestments, and other historical items.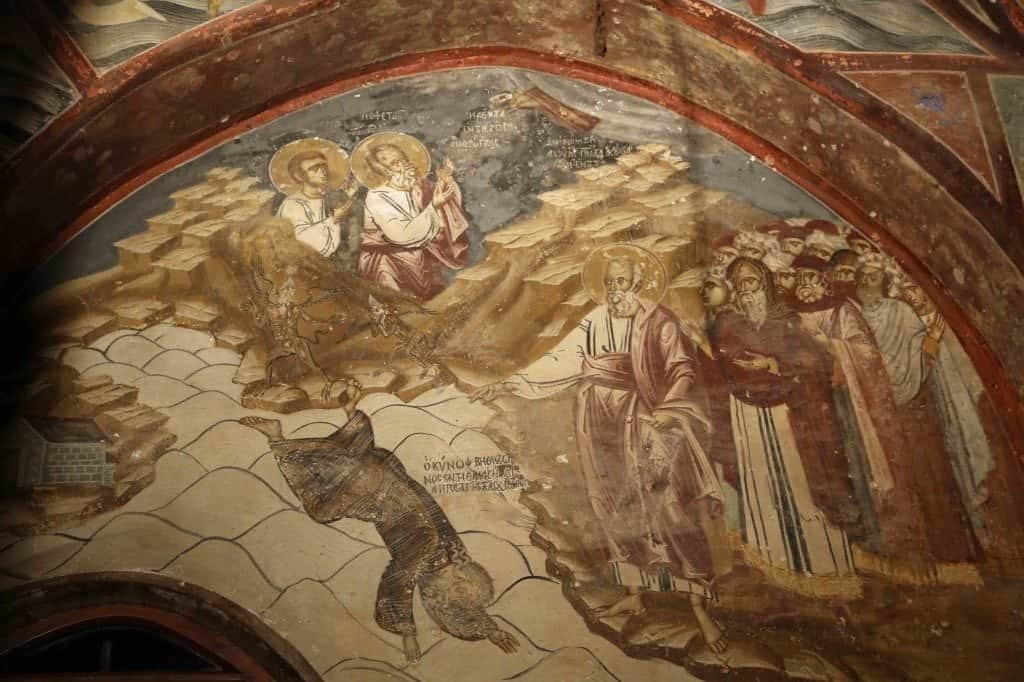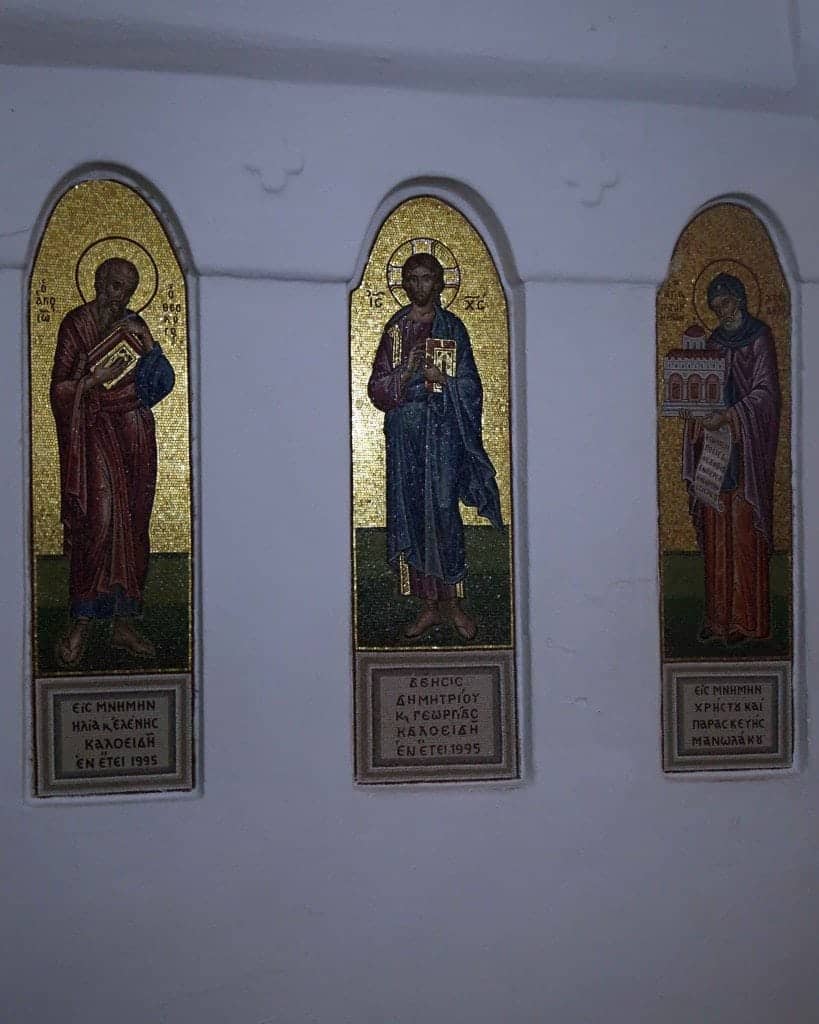 Photos are allowed outside of the monastery but not inside of the frescoes and other religious items. Hats need to be removed prior to entering the monastery.
St. John's Monastery is a working monastery with priests on site each day.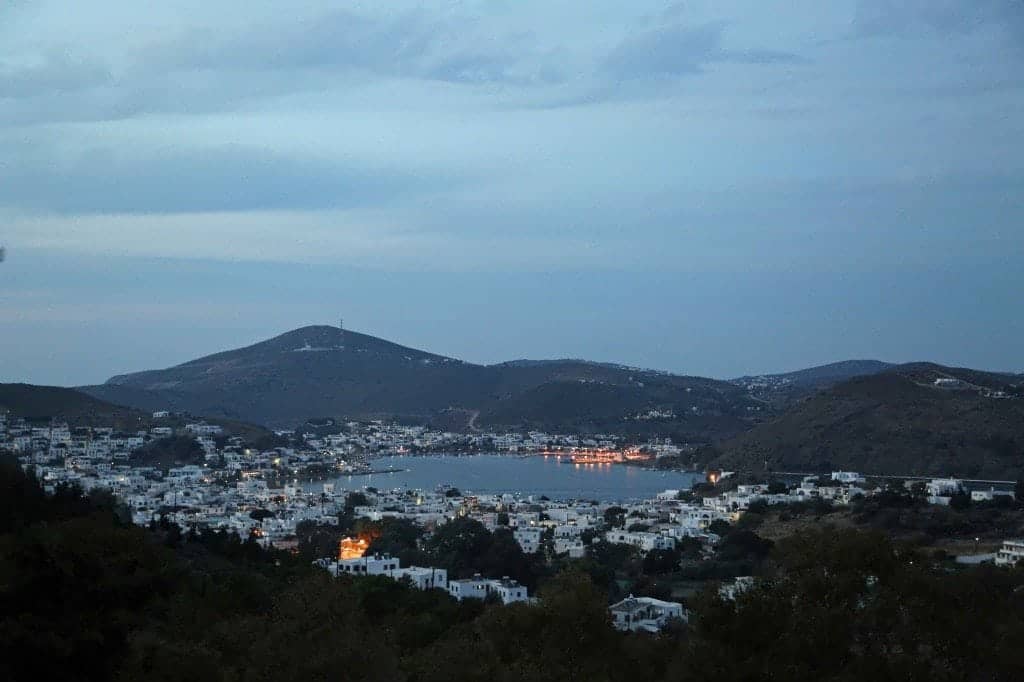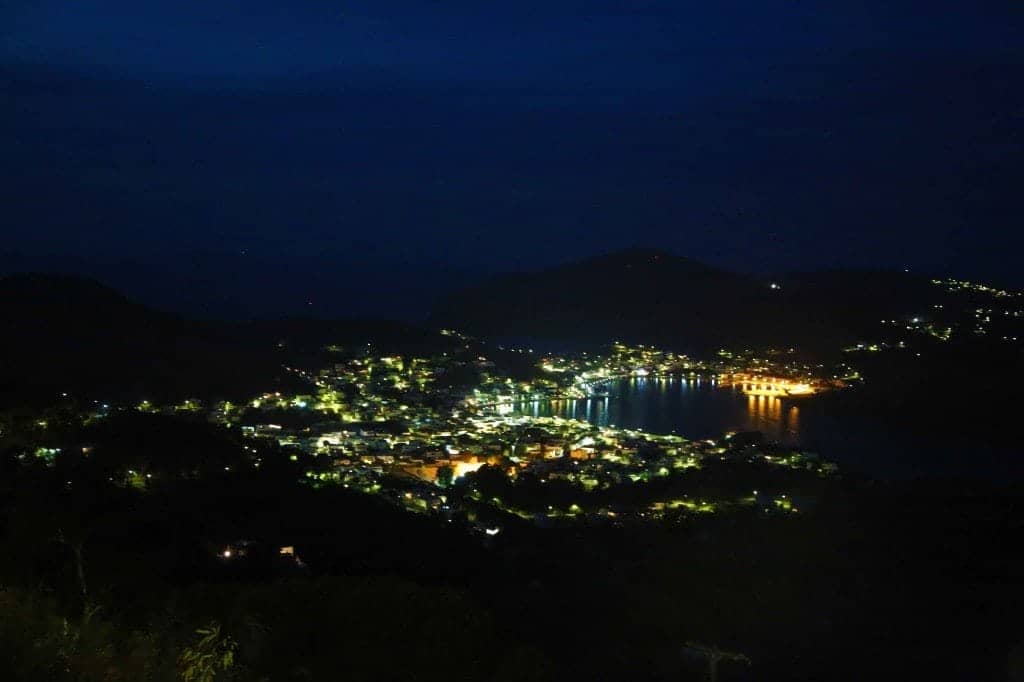 Additional Europe Articles
Epic Guide to Sunset Santorini, Greece
Terra Cotta Houses, Ephesus, Turkey
Check out all of our Europe Travel Guides