During the RV trip we took across the country we had the opportunity to spend a few nights at the Mount Rushmore KOA!
The Mount Rushmore KOA was absolutely amazing and a well-needed break from driving! We were so impressed with all of the activities that are offered at the Mount Rushmore KOA!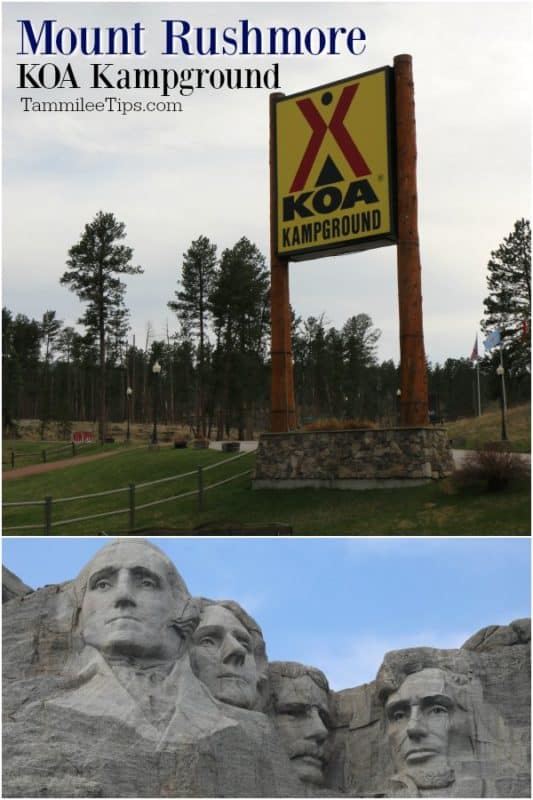 Epic Guide to the Mount Rushmore KOA
From the moment you pull into the Mount Rushmore KOA, there is something for everyone in the family!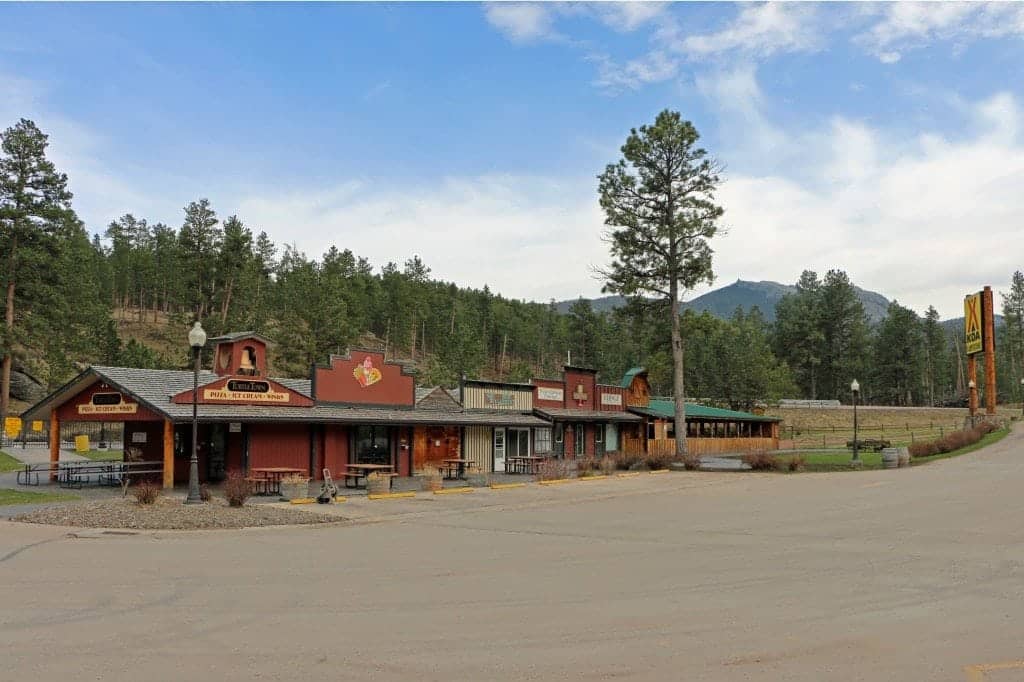 They have everything from wine tasting, fresh fudge made on-site, bike rentals, off-road vehicle rentals, horseback riding trips and so much more!
Mt Rushmore KOA Amenities
The Lodge at Palmer Gulch and Mount Rushmore KOA has available for guests:
3 Laundry Facilities
5 Comfort Stations
Dump Station
Camping Kitchen (Sinks, Stove Burners, Electric Grill)
2 Outdoor Heated Pool Complexes with Hot Tubs
Live Entertainment
Rental Cars, Golf Cart Rentals, and ATV Rentals
Trail Rides
Souvenir Shops
Groceries
Chuck Wagon Dinner Rides
Children's Activities (Hay Rides, Fire Truck Rides)
A Wide Range of Activities for all!
We visited in late spring before everything was open for the summer. We can't wait to go back and get the full experience.
The RV sites at the Mount Rushmore KOA were sooooo easy to pull into!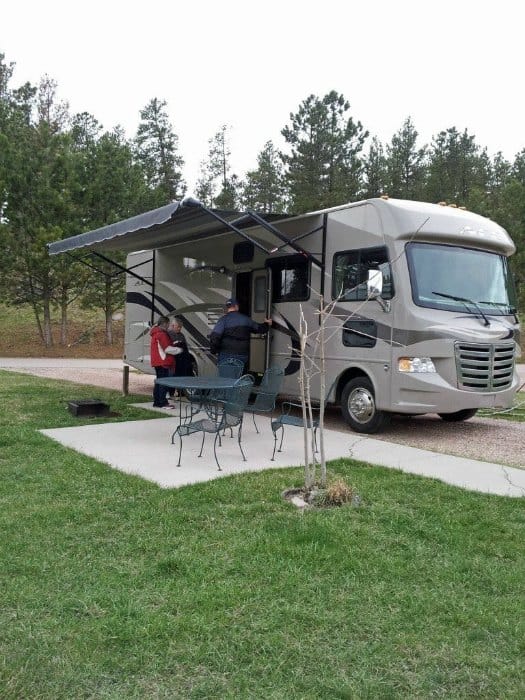 This was our first time driving a 32 foot RV and we really appreciated how easy it was to park the RV and pull out of the spot.
Deluxe hookups include
50 amp Electric
Water
Sewer
Cable TV
Patio
Picnic Table
Fire Grate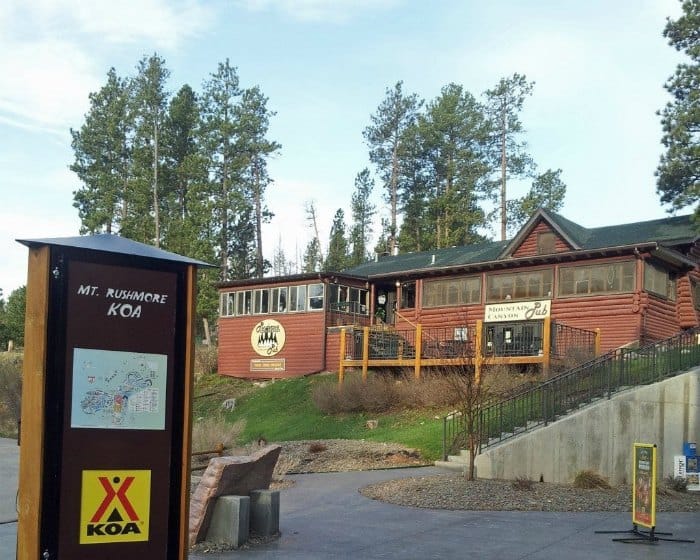 If you don't feel like cooking or need a few minutes to relax there are a pub and restaurant on site.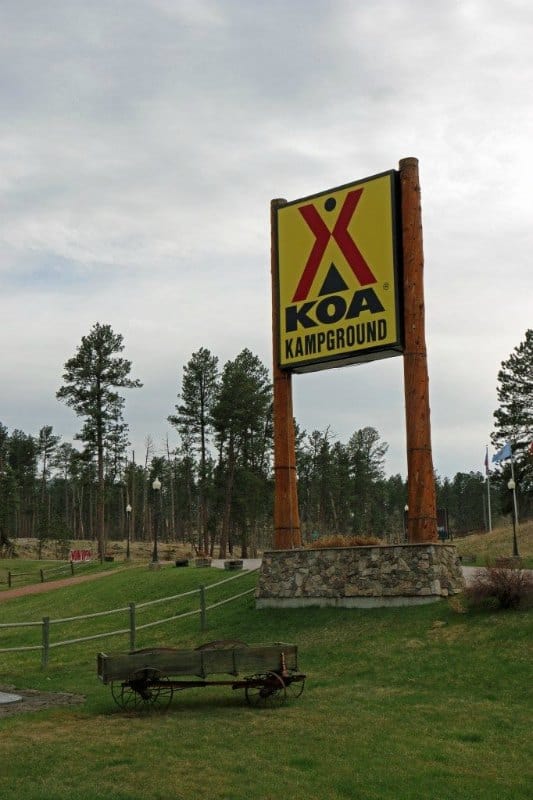 The Mount Rushmore KOA has more than 500 spaces available for RV's and campers! You can also rent a cabin on-site if you do not want to stay in a tent or RV.
We did not stay in a cabin but a couple of bloggers on the trip did and they said they were amazing. Full-size bedrooms and bathrooms were a much-needed treat for them after living in an RV for a week.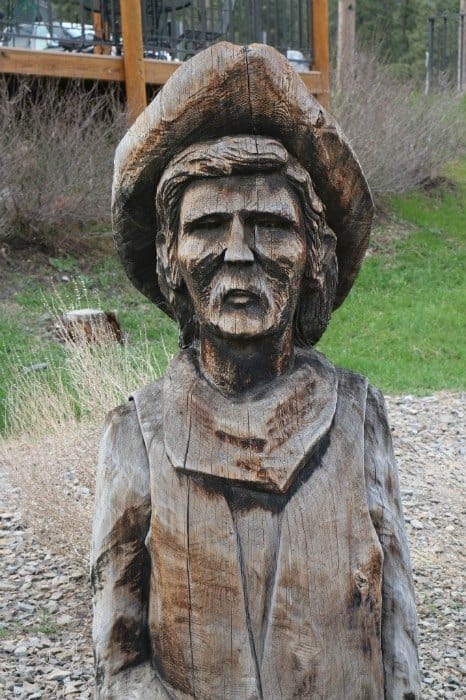 You can find out more about The Lodge at Palmer Gulch and Mount Rushmore KOA on their website, Twitter, Facebook, and YouTube
Address - 12620 Highway 244, Hill City, South Dakota
Phone - 605 574 2525
Email - info@palmergulch.com
GPS instructions are inaccurate, use these instructions or call for directions!!!
Make sure and use the directions from the website instead of your GPS! We ended up on a 1 lane road with a 32 foot RV in the middle of the night trying to find the campground.
Additional Travel Articles
Top Things to do at Mount Rushmore
Things to do at Custer State Park
Custer State Park Lodging Guide
Check out all of our US Travel Guides
 We were provided with our stay at the Mount Rushmore KOA. All opinions expressed are our own.