Last month I had the opportunity to visit Multnomah Falls and take a Hood River Farm Tour thanks to OXO and Travel Oregon. I was so excited when I saw this tour being offered. I have been wanting to visit Multnomah Falls for a really long time. It has been years since I visited the waterfall and I kept telling John we needed to hop in the car and drive to Portland specifically so I could take pictures of the falls.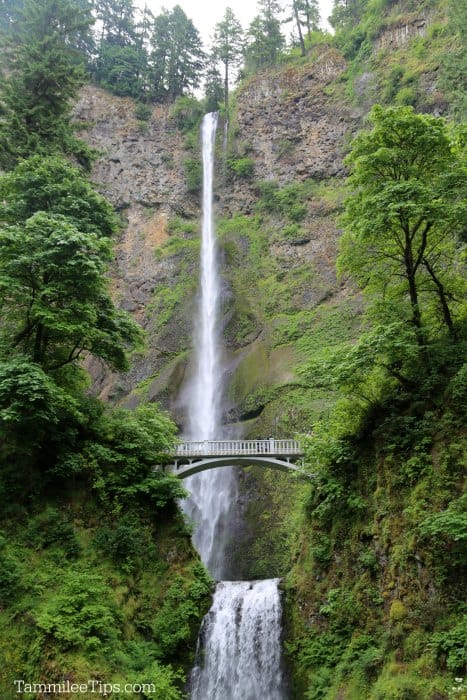 Multnomah Falls and Hood River Farm Tour
Multnomah Falls is the highest waterfall in the state of Oregon. The falls are easily accessible along a quick walking path. The 611-foot tall waterfall is truly spectacular.
For an up-close and personal view, you can walk up the hill to Benson Bridge.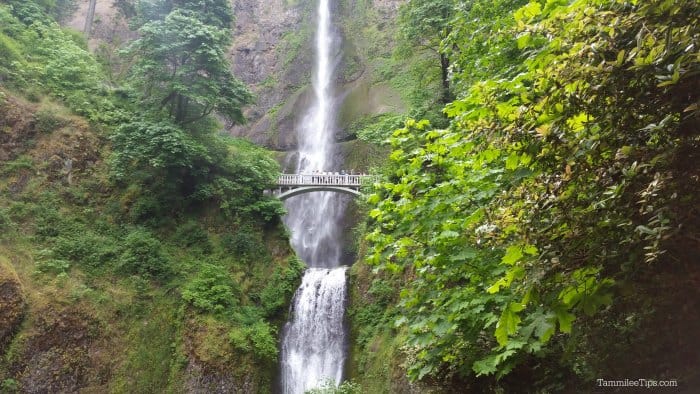 There is a restaurant on-site along with a gift shop and interpretive center. Keep an eye out for gorgeous wildflowers and possible wildlife. You never know what you will see as you wander the trails enjoying the gorgeous view of the waterfalls.
From Multnomah Falls we hit the road and headed for gorgeous Hood River, Oregon. Hood River's Valley has 15,000 acres of orchards that produce approximately 45% of the nation's winter pear crop. One thing that might surprise you is Hood River is often considered the windsurfing capital of the world.  You can enjoy a great day on the water and then savor a farm to table dinner with local wines! The perfect combination of adventure and delicious food.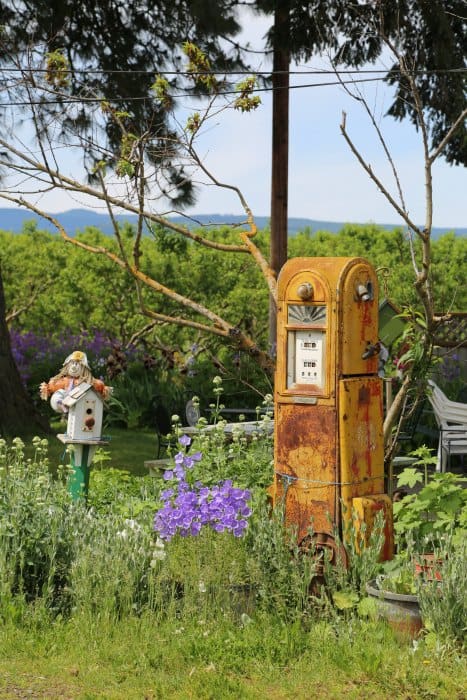 Hood River County Fruit Loop
The Hood River County Fruit Loop is a gorgeous 35-mile loop that takes you through Hood River Valley and gives you the chance to see amazing orchards, vineyards, forests, and farms. Plus there are ample places to stop and enjoy the local produce! Hello yum!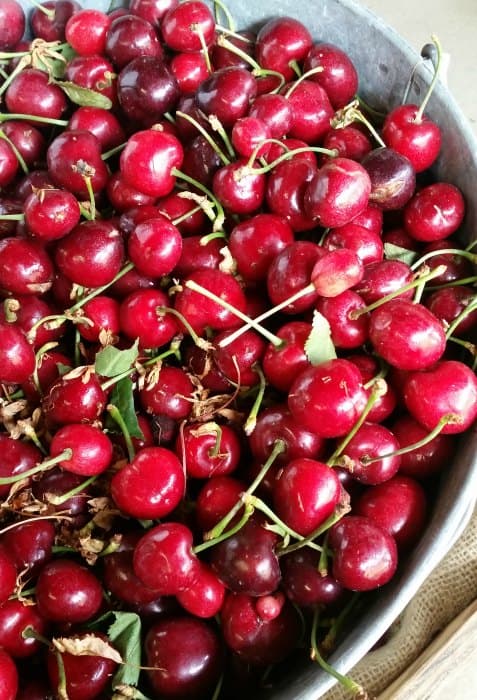 Our first stop on the Hood River Fruit Loop was the gorgeous Draper Girls Country Farm. Located an hour from downtown Portland this farm is the perfect spot for fresh produce and relaxation.
They have a truly amazing flower garden that I could have spent hours photographing. They have a petting farm area with super cute goats and you can u-pick fresh produce. They offer u-pick cherries, apples, pears, strawberries, raspberries, blueberries, peaches, and nectarine..or pretty much every fruit you could imagine and love.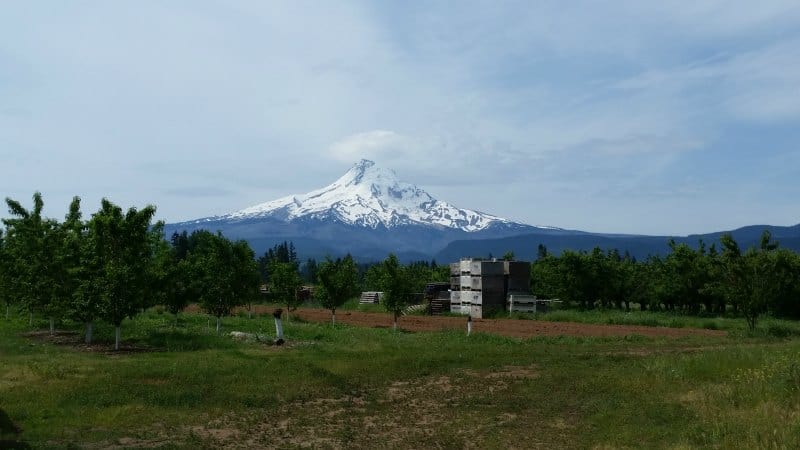 Plus check out the amazing view of Mount Hood from Draper Girls Country Farm! The perfect spot to relax and enjoy your fresh-picked fruit with this gorgeous view.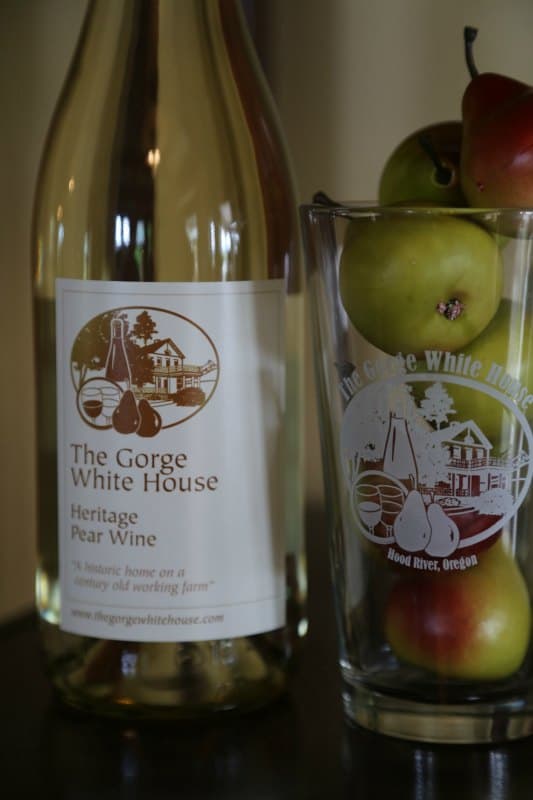 For lunch and a bit of cider tasting, we visited The Gorge White House. The Gorge White House is a 1908 Dutch Colonial home in the heart of Hood River. Gorge White House offers wine tasting, cider tasting, and a delicious food truck. You can also pick fresh fruit and flowers at the farm.
We had the opportunity to sample a few of their delicious ciders and trust me when I say you want to try them. SOOOO GOOD! Plus the pizza from the food truck is beyond delicious.
How can you go wrong with fresh produce from the farm incorporated into delicious pizzas? A few not to be missed include the Cherry, Bacon, Gorgonzola or the Spicy Sausage with Blueberry & Goat Cheese or the Pear, Caramelized Onion, White Cheddar!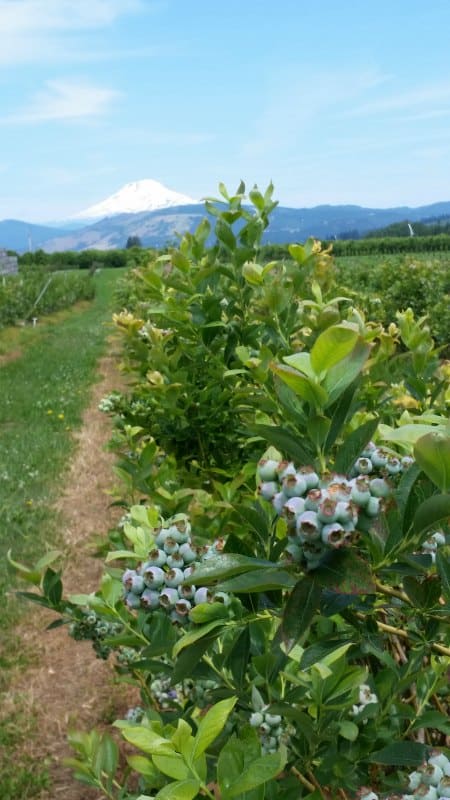 The Gorge White House is the perfect place to relax in the afternoon with a glass of wine or cider and enjoy amazing views of Hood River Valley!
Our final stop on the tour was Sakura Ridge for a farm tour and dessert buffet. This gorgeous bed and breakfast are perched on 72 acres with amazing views of Mt. Hood. The farm has thousands of fruit trees and their flowers are beyond amazing.
Filled with gorgeous pastries and amazing photos from our days' adventures we headed back to Portland. This day's tour of Multnomah Falls and Hood River was truly amazing. I can't thank OXO and Travel Oregon enough for putting together this trip for us.
Additional Oregon Travel Articles
Check out these great Oregon Coast road trip ideas!
Don't miss all of the fun things to do in Portland with kids!
Don't miss how to spend 3 days exploring McKenzie River!
Oregon Caves National Monument
Epic things to do in Portland  you do not want to miss during a visit.