Grand Turk is truly paradise on a stick! If you close your eyes and picture paradise that is exactly how Grand Turk looks! The moment your cruise ship pulls into port you are met with gorgeous white sand beaches, turquoise water and so much more!
Grand Turk is truly awe-inspiring from the moment you pull into port. Today we are going to highlight some of the amazing things you can see and do while visiting Grand Turk.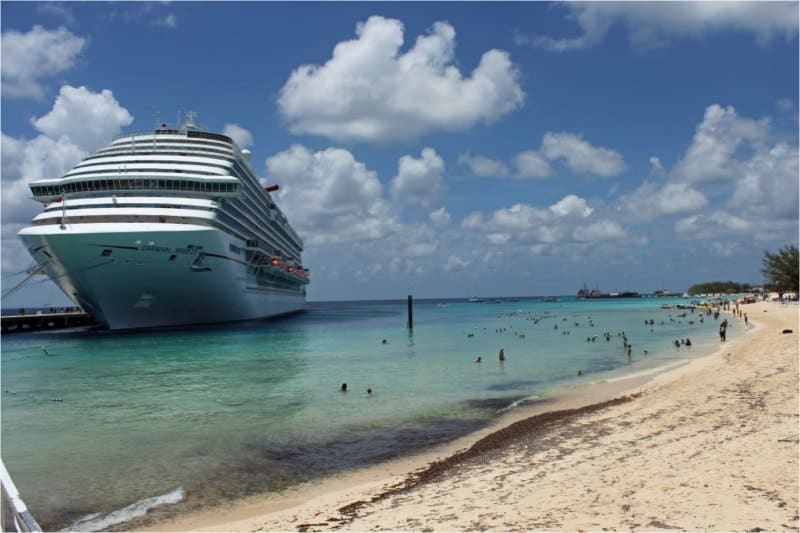 Things to do in Grand Turk
First, the beach.
Oh my goodness the beach! Barely a few minute's walk from the ship is an amazing white sand beach, lawn chairs, and gorgeous water waiting for you! Grab a chair, drop your towel, and head for the water it is so fantastic! The water in Grand Turk feels like bathwater. It is so warm and inviting.
The beach is covered in white sand and has more than enough space to relax. You can choose a regular lawn chair or pay and upgrade to a chair with an umbrella.
Next, we can't leave out the Shopping.
Right next to the beach is a great cruise terminal filled with ample shopping. Everything from Christmas ornaments to clothes is available at the stores. You can pick up duty-free items right in port.
Feeling hungry? There are some great dining options.
One great thing about Grand Turk is the ship is literally a couple of minutes from where you are! You can easily walk back on board for lunch or a snack. If you want to check out the local area there are multiple restaurants within the cruise port. There are also a few tropical bars if you want a frosty beverage.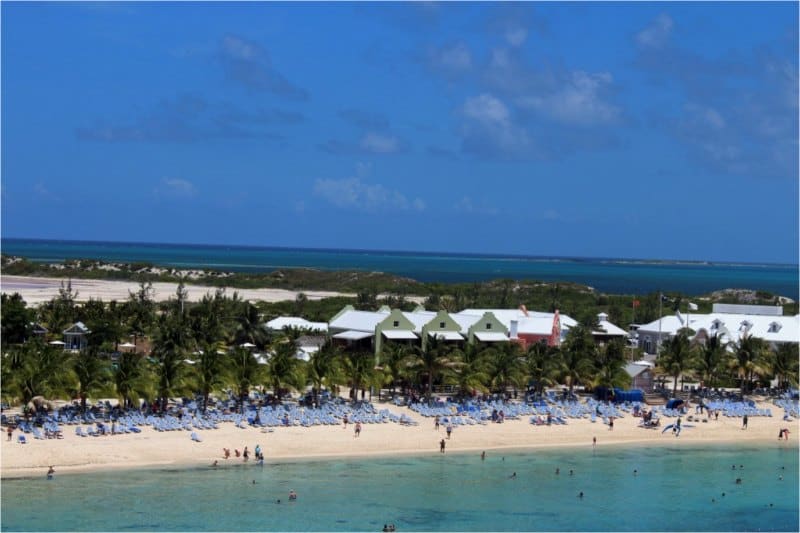 Grand Turk is all about Relaxing
Leave your worries at home and enjoy the amazing beach and water of Grand Turk! You don't have to stress about getting back to the boat because well it is right there. You only need to give yourself a few minutes to pack up your beach items and head back on board. This port is perfect for relaxing in the sun and just enjoying the amazing Caribbean weather.
Want to get out and explore a bit? There are multiple excursion options available in Grand Turk.
We have visited Grand Turk multiple times and taken a couple of great Carnival Cruise Lines shore excursions. Here are two of our favorites: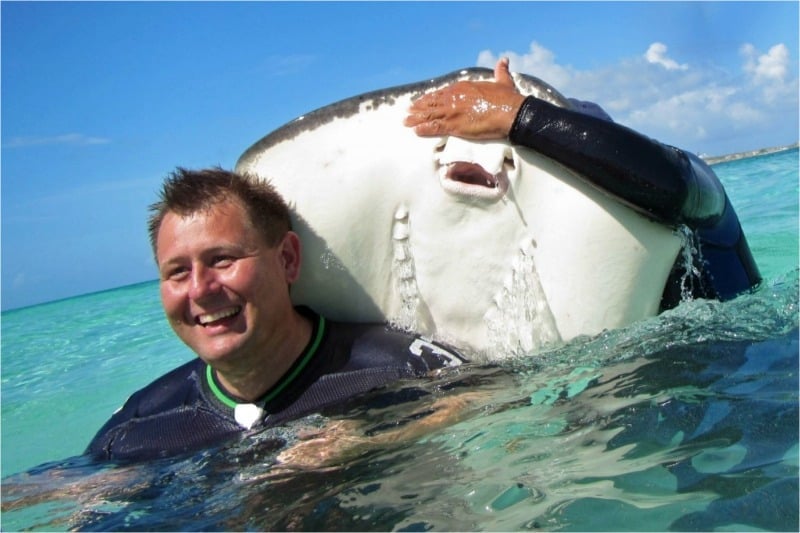 Grand Turk Snorkel and Sting Rays
Visit a great snorkeling spot near and check out the local barracuda and sharks. There is also a great variety of fish in the area. Once you are done with the snorkel spot you will re-board the charter boat and head to Gibbs Cay. At Gibbs Cay you have the chance to swim and pet stingrays!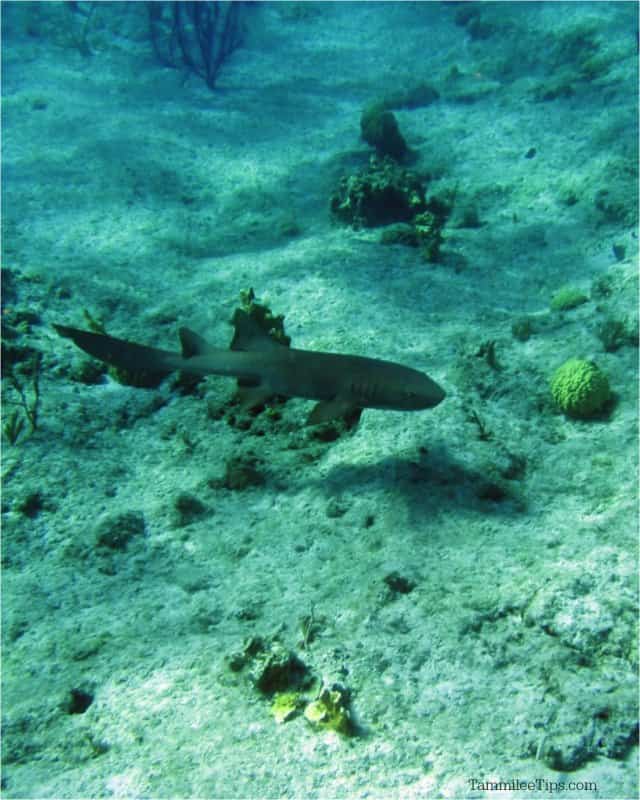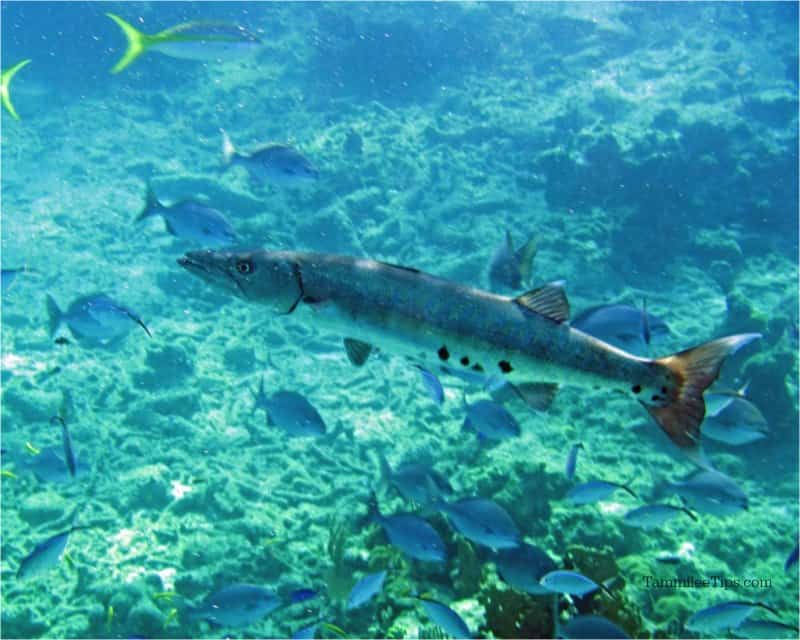 Grand Turk ATV Ride
This excursion leaves right from the port terminal. Once you are signed in you are assigned an ATV for the trip. You take a leisurely couple hour tour around the island. When we went we had the opportunity to see flamingos and sharks off the coastline. It was amazing! You also get to see just how flat of an island Grand Turk is. See the wild horses and donkeys that roam the island. You will also visit a conch breeding ground and see how the conch shells start and how big they get.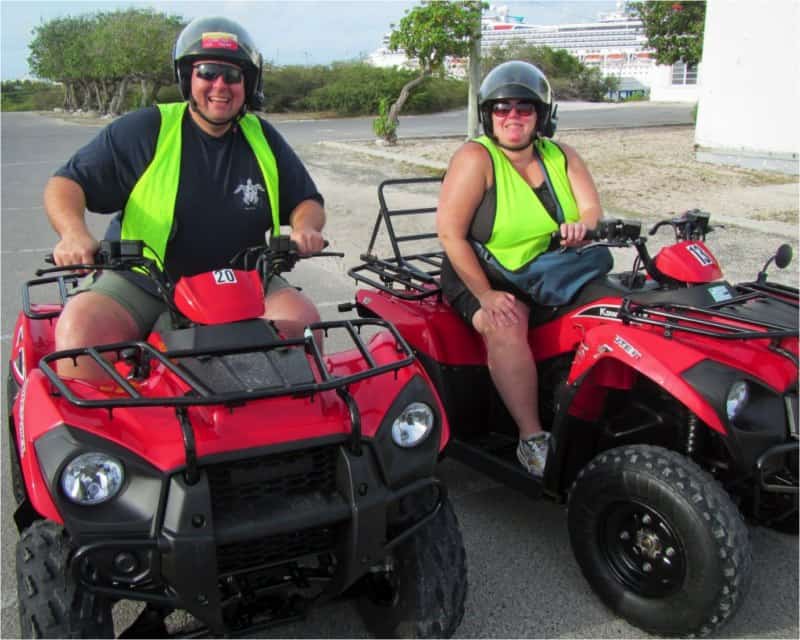 There is something for everyone on Grand Turk! You can enjoy amazing beaches, great food, wonderful wildlife and just soaking up the great Caribbean weather during this port of call!
This post was created as part of my collaboration with Carnival.  As always, all of the opinions, thoughts, and ideas in this post are my own.