Grand Turk Margaritaville is well worth visiting! Margaritaville is located right next to the cruise ship terminal! You can easily walk, stumble, crawl or get a piggy back ride back to the boat depending on how much you enjoy your time at Margaritaville. 🙂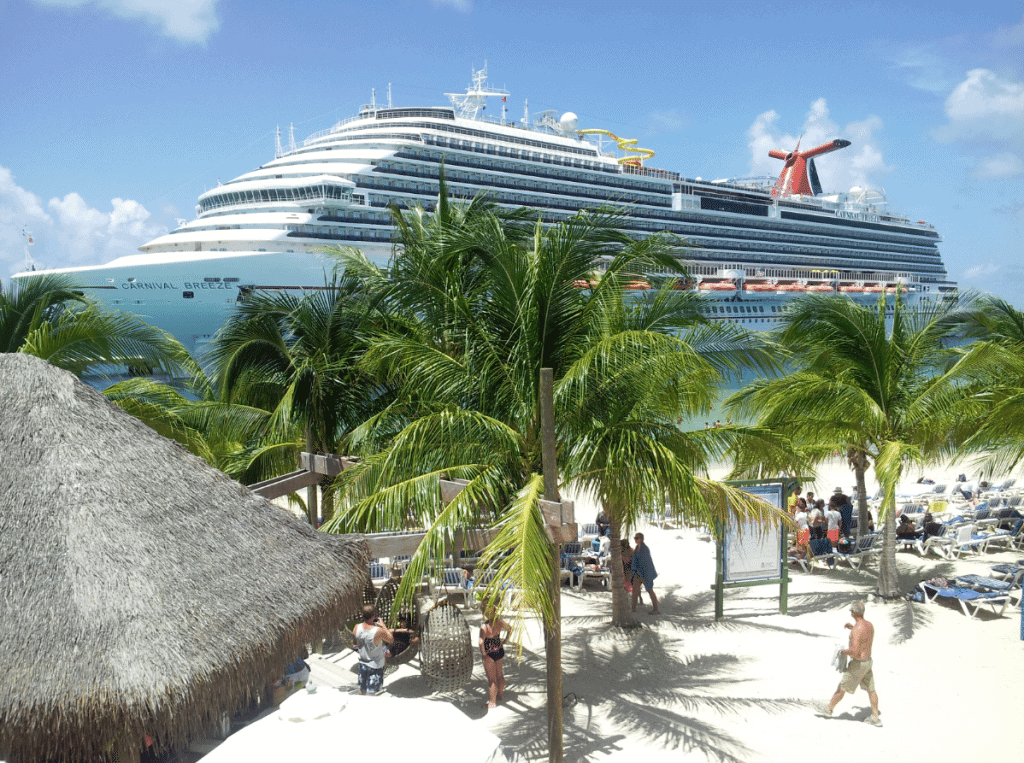 You could easily spend hours at the Margaritaville in Grand Turk. There is a DJ spinning tunes, amazing drinks, a pool, beach and so much more! I have to say the frozen margaritas are absolutely amazing especially in the hot Caribbean sun and muggy weather!!!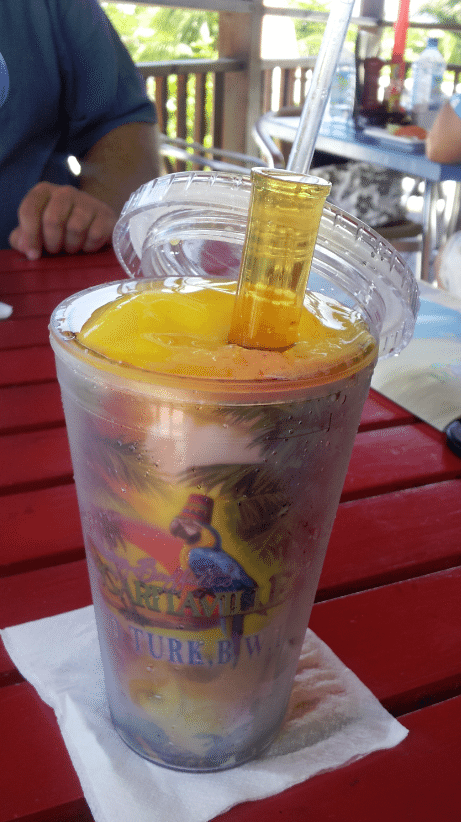 We tried a couple of different margaritas just to make sure we could give everyone a well rounded review of the margaritas. (That's my story and I am sticking to it!)
I highly suggest asking your server what their favorite margarita or drink concoction is. I asked our server and ended up with a mixed fruit margarita that was out of this world. I wish I could remember the flavors but like I said we tested multiple rounds of margaritas and the flavors might have been lost after round 2.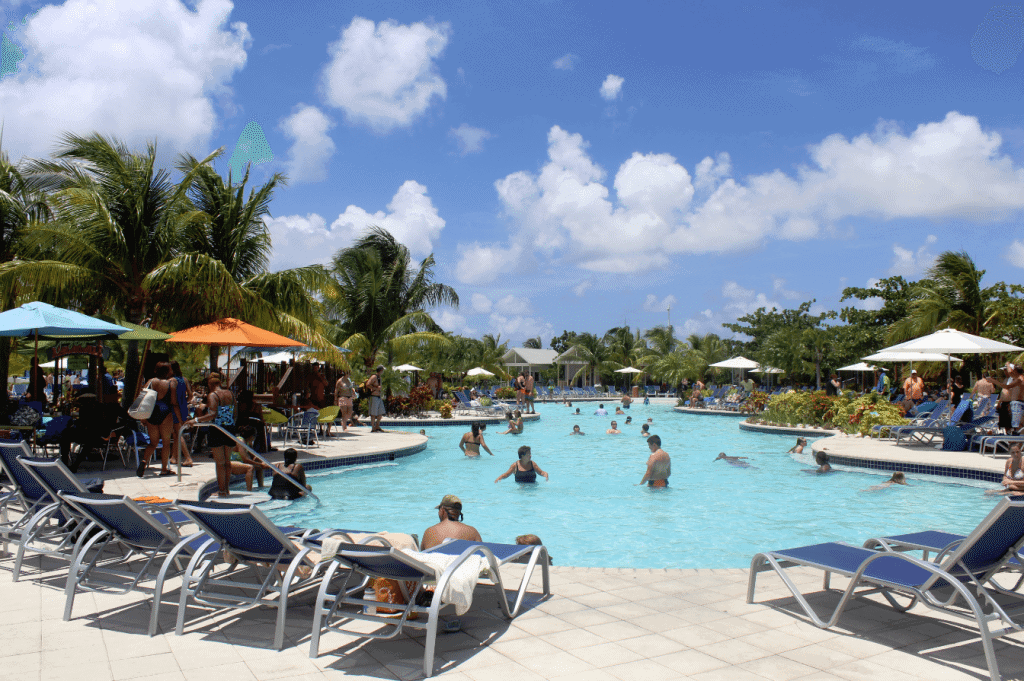 The Margaritaville Pool was hopping while we were there. We did not get a chance to enjoy it since we had been on a excursion in the morning and only had limited time left before getting back on the Carnival Breeze. We talked to a couple of guests who spent the entire day in the pool and absolutely loved it.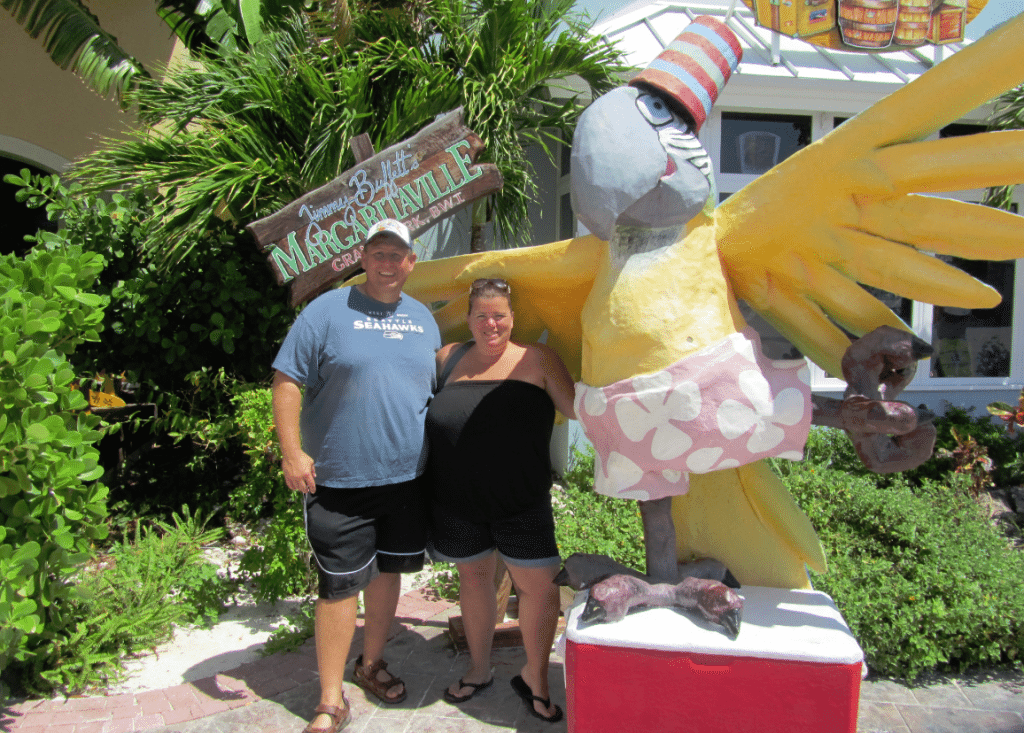 There is a fantastic parrot outside of Margaritaville that you can get before or after pictures with. We took before pictures and well I don't think anyone needed to see the after pictures…..Plus I would then have to admit how many shopping bags I had from the Margaritaville store and well some things are just better left unmentioned or photographed.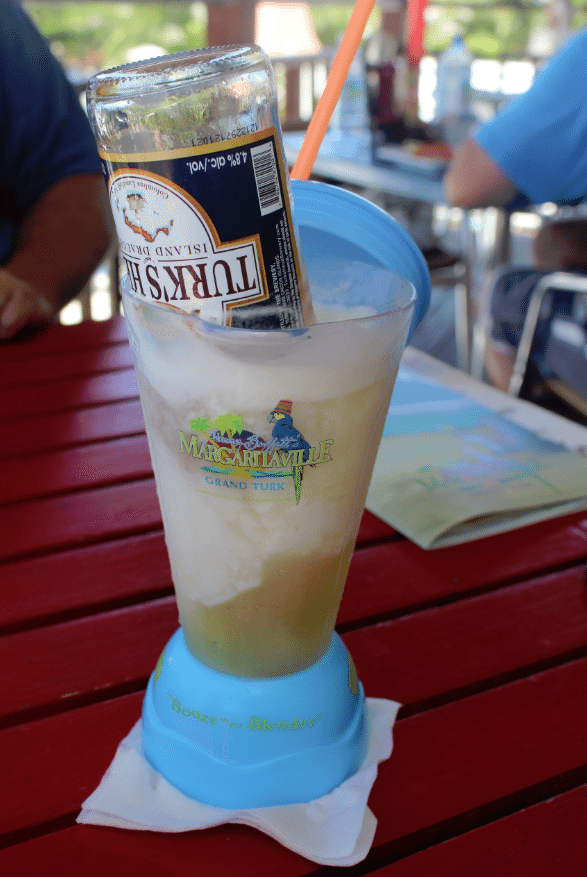 Oh speaking of margaritas…Because well you can't have enough conversations about margaritas! John tried the beer-ita with the local Grand Turk beer and said it was fantastic! It is almost like getting 2 drinks in one!

Looking for more Caribbean Cruise information? We have an entire section of the blog dedicated to posts on Caribbean Cruises!