A couple of weeks ago I shared with everyone our amazing Seattle Football inspired homegating party with Smirnoff Ice. Today I am so excited to share the recipe for the Hawk-Arita Cocktail that we created.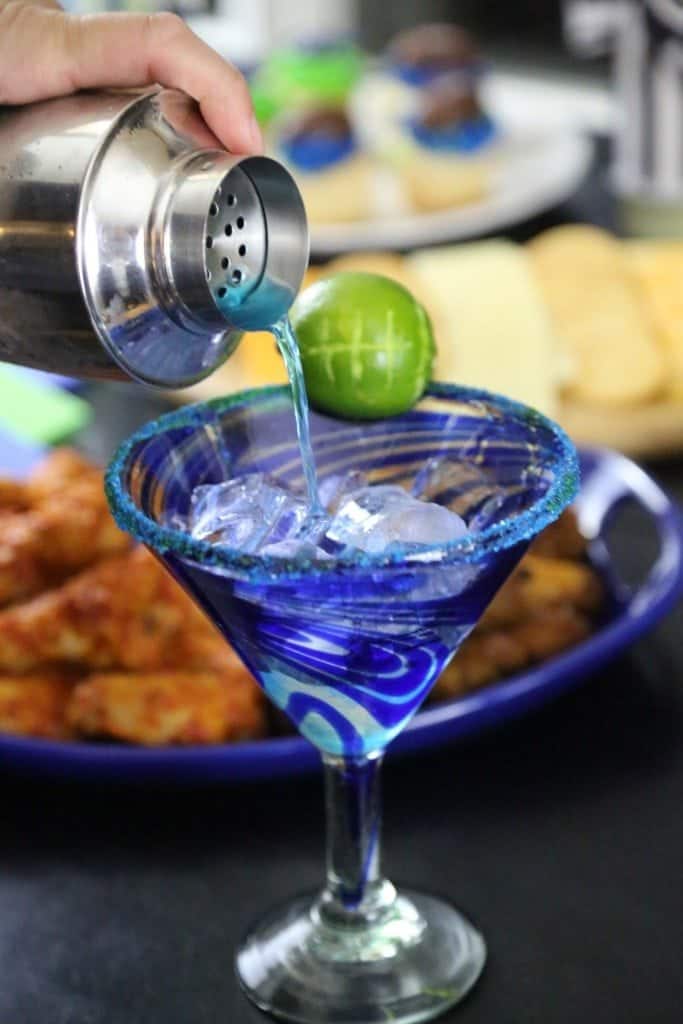 This cocktail was so much fun to make! It was a collaboration between me, John and our neighbor Patti. We spent time talking about good Seattle Football inspired names, what would mix well with Smirnoff Ice and what just sounded fun.
After a while, we came up with the Hawk-Arita! A Seattle Football inspired margarita with Smirnoff Ice! WOOHOO!
Then it was off to the kitchen to see if our brainstorm would actually work. We have brainstormed some interesting cocktails over the years that have not turned out as great as they sounded in our minds.
Thankfully the Hawk-Arita is amazing and a new favorite. PLUS it is so dang easy to make!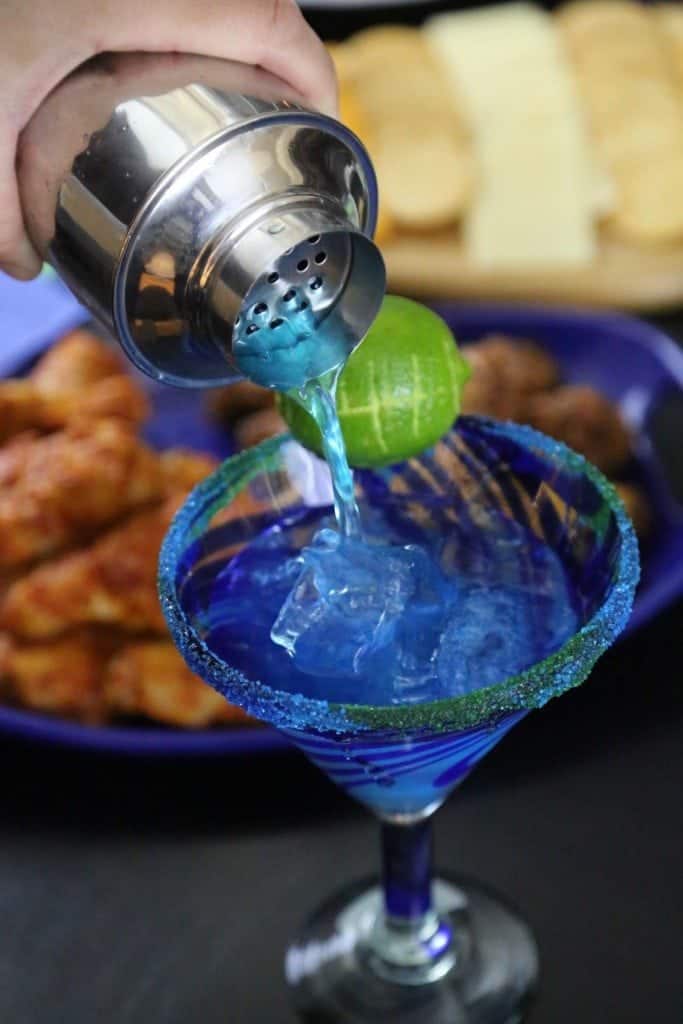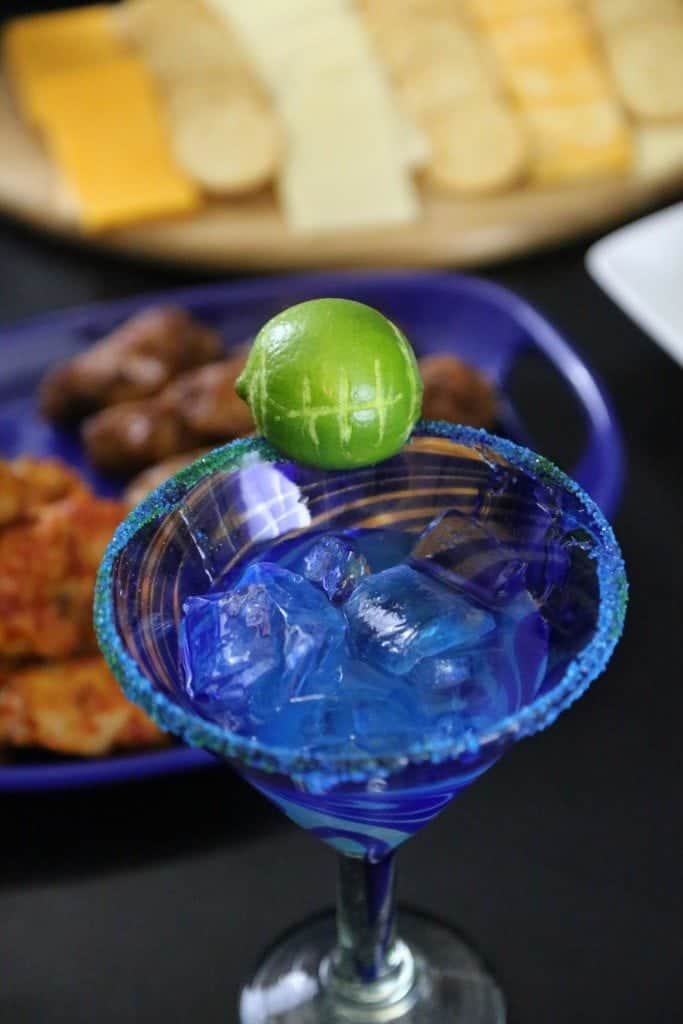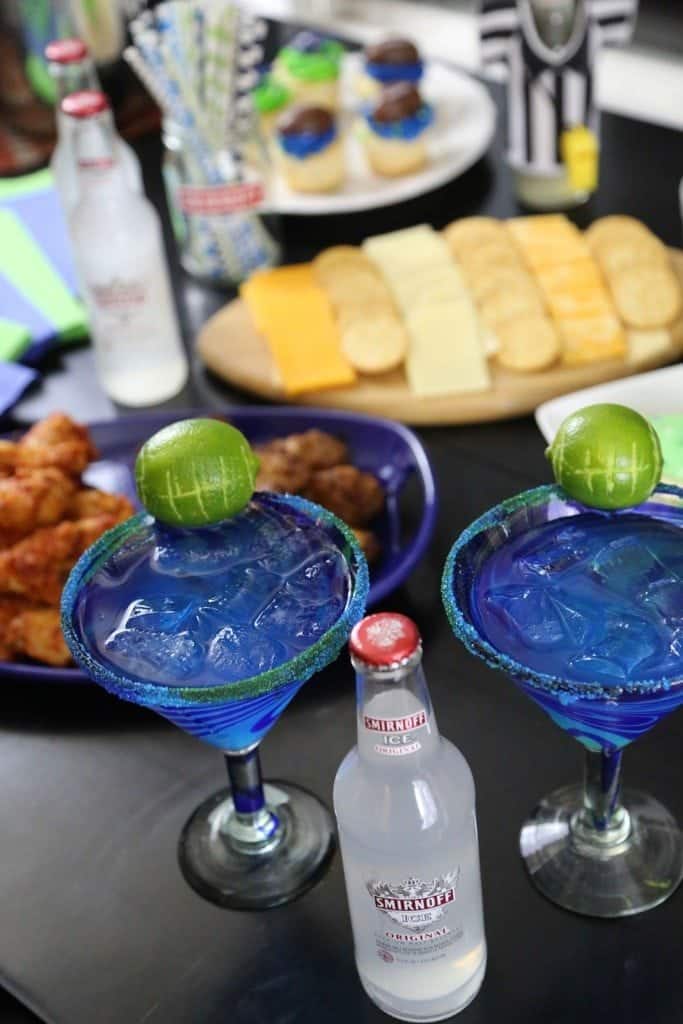 Hawk-Arita Margarita Recipe
Ingredients
1 bottle Smirnoff Ice Original
1 oz tequila
1 oz Blue Curacao
ice
Lime to garnish, you can decide if you want to etch it into the shape of a football or not 🙂
Directions
Combine Smirnoff Ice Original, Tequila and Blue Curacao in a shaker, stir until combined.
Rim margarita glass with blue and green sugar or salt depending on your tastes
Pour Smirnoff Ice mix into glass with fresh ice
Garnish with lime
Enjoy
That's it! A super easy delicious perfect for your next Seattle Football themed get together cocktail everyone will love!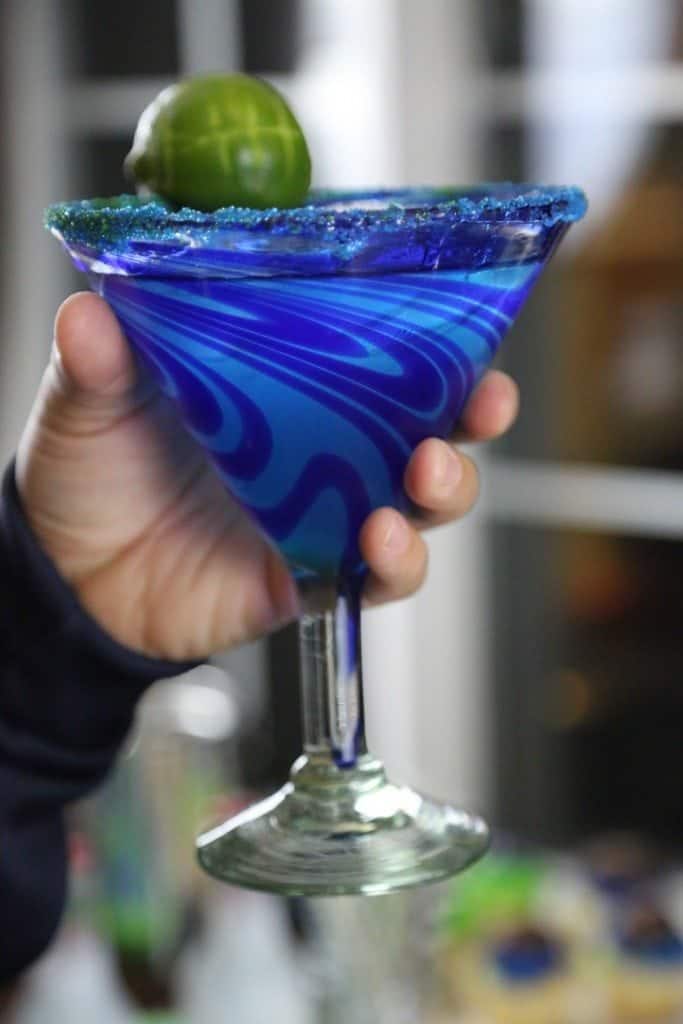 Cheers!
A huge thank you to Smirnoff Ice for sponsoring our Homegating Party and post.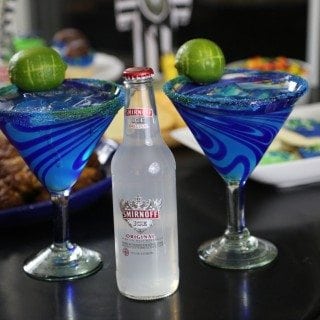 Ingredients
1

Smirnoff Ice Original

1

Ounce

tequila

1

Ounce

Blue curacao

Ice

Lime to garnish

you can decide if you want to etch it into the shape of a football or not 🙂
Instructions
Combine Smirnoff Ice Original, Tequila and Blue Curacao in a shaker, stir until combined.

Rim margarita glass with blue and green sugar or salt depending on your tastes

Pour Smirnoff Ice mix into glass with fresh ice

Garnish with lime

Enjoy