One of the crazy things about travel is you never really know what is going to happen. You have to have faith in the experience and hope for the best some days. This is exactly what I had to do while in Manila, Philippines this weekend. During my visit, we found out that Typhoon Karen also known as Sarita was heading for the Philippines.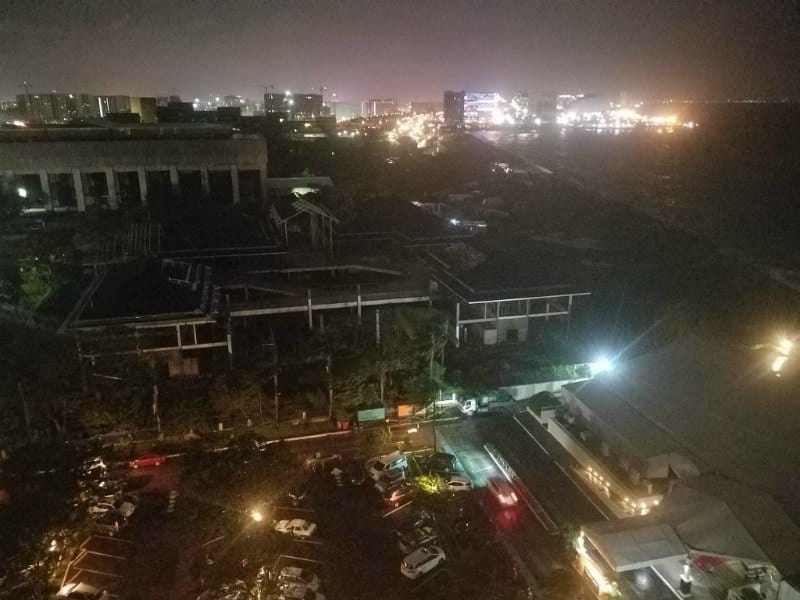 Typhoon Karen experience in the Philippines this weekend!
I had never experienced a typhoon and honestly had no idea what to expect. I figured it would be like the hurricane prep I went through while living in Orlando way back in college. We won't talk about just how long ago that was.
I am in the Philippines for the TBEX Asia Pacific conference speaking on how to attend the conference and make the most of it. I honestly never thought that we would go through a typhoon. Once I heard about the typhoon I started stalking social media. The hashtags #KarenPH and #Sarita became constant searches on Twitter and Facebook.
One of the things I found out quickly is my knowledge of Philippines geography is seriously lacking. I can find Manila on a map sort of but all of the other towns and provinces I had no idea where they were. I had to use google maps to search for the towns to see where they were in comparison to metro Manila.
Saturday night was spent checking my phone, updating John, and trying to see what happened. I asked my shuttle driver if I needed to be worried about the storm and he just shrugged his shoulders and said it was what it was.
One of our guides told me that they had made an offering of eggs Saturday morning at the church to help prevent the storm from affecting the conference. The eggs are brought along with an envelope with the prayer request to the nuns at the local church.
I managed to sleep pretty well thanks to a healthy case of jet lag. I was in bed by 8 pm and figured I would get as much sleep as I could. Around 2 am I was woken up by the wind howling outside my hotel room. I did a Facebook live to share some of what was happening.  Thank you to all of you who joined me and sent your kind words during the storm. It was amazing being connected to you even while on the other side of the world.
After getting a few more hours of sleep the storm woke me up again around 6 am I figured it was time to whip up some chai tea and just watch the storm. The rain had kicked in and was going sideways outside the window. I did another FB live and would you believe there was a running race during the storm.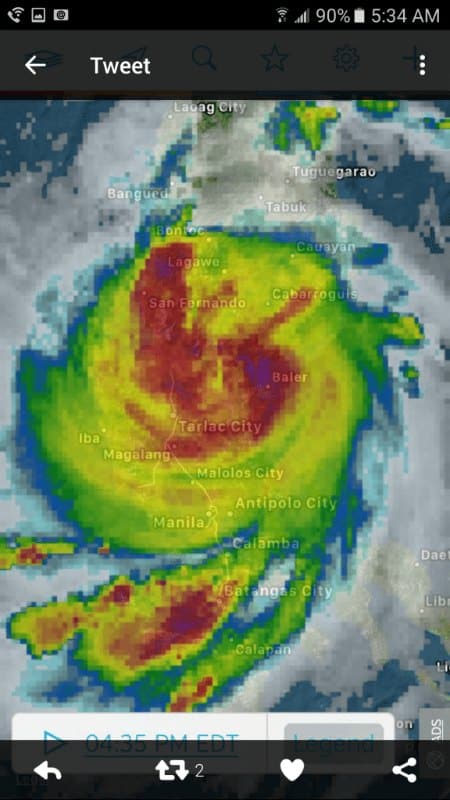 I am not sure what was scarier the runners being out in the storm or them running in between cars on the main road. One thing I have learned about Manila is traffic is crazy! It can take anywhere from 15 minutes to 3 hours to get someplace because traffic can get so crazy.
Thankfully by early morning, we learned that the storm had made landfall north of Manila. It was listed as a category 2 storm for the Manila metro area.  The roads were not flooded when I headed out and the wind damage didn't look like it was too much.
I found it really interesting that in Manila they put out a warning to fold up all of the billboards in the city. They are brought together almost like curtains and brought down so the storm doesn't affect them. I had never heard of this happening before.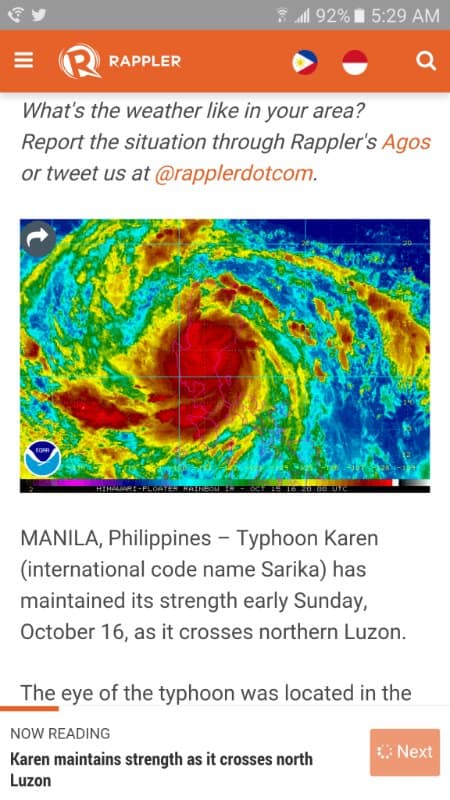 Now we wait to see what is going to happen with a 2nd storm that is not quite in the Philippines radar system. It has been named Haima and the social media shares are a bit nerve-wracking. They show that this storm could become a super typhoon.
I am honestly not sure I want to google what it means to be a super typhoon. This category 2 storm was a bit nerve-wracking to deal with let alone something that has earned the title of a superstorm.
Monday morning, I will be flying with a group of writers to Palawan to explore the island. Hoping for great weather and no more storms!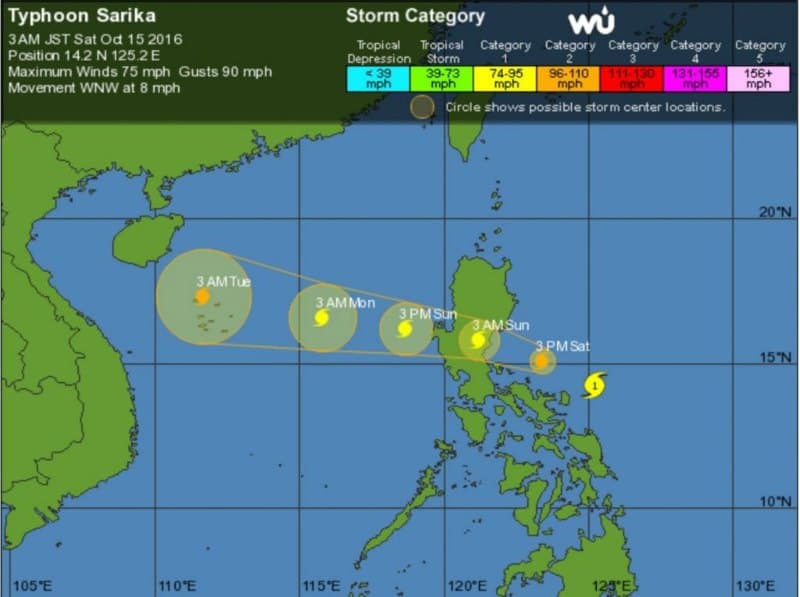 Additional Philippines Articles
Things to do in Puerto Princesa
Check out all of our Philippines Travel Guides