There are so many great things to do in Puerto Princesa, Palawan, Philippines! From dining on fresh fish to visiting the only microbrewery in the Philippines with a female brewer. I wish I would have had more time to explore Puerto Princesa!
Puerto Princesa is also known as Puerto Princesa City, located on Palawan Island. The city is one of 38 independent cities with the Philippines not controlled by the province in which it is located.
Here are a few of the great things to do in Puerto Princesa!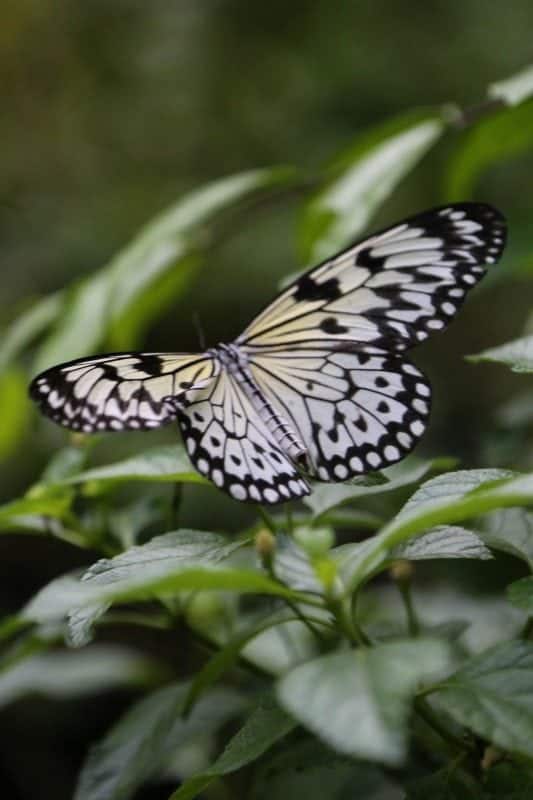 Top things to do in Puerto Princesa, Philippines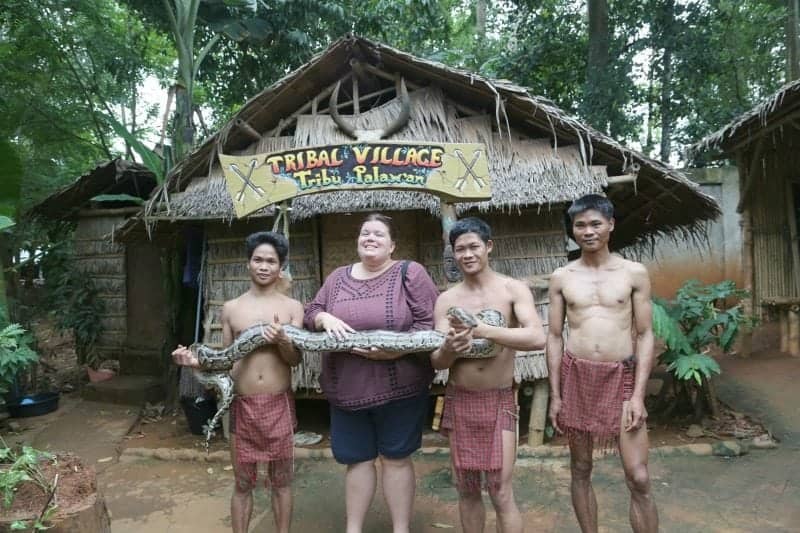 Visit the Butterfly Ecological Garden and Tribal Village
The Butterfly Ecological Garden gives you the chance to see butterflies up close without any barriers. Enjoy wandering the gardens while amazing butterflies flitter around you. They also have a few Palawan endemic species you can check out.
Included with the Butterfly Ecological Gardens is a tribal village. This village is a great way to learn more about the Palawan tribe and how they live their lives deep in the lush rainforest.
From poisonous dart blowing to beautiful musical instruments. The tribe members are there to give you insight into their lives and share their stories.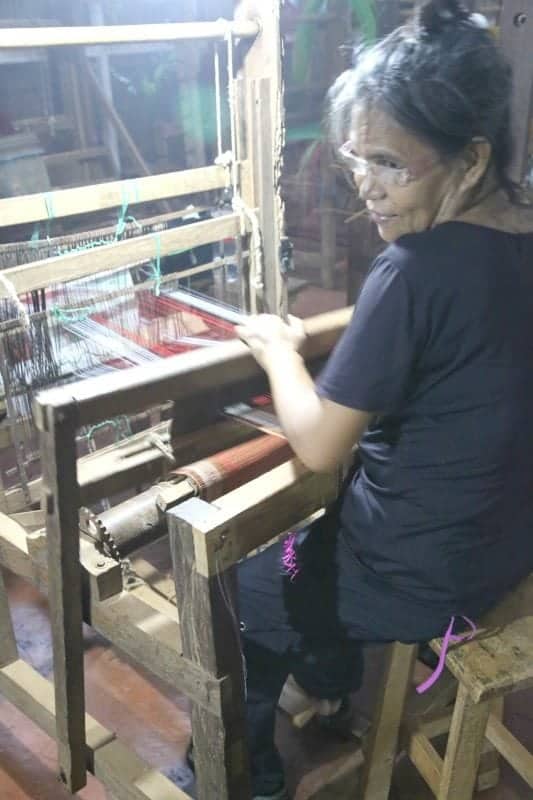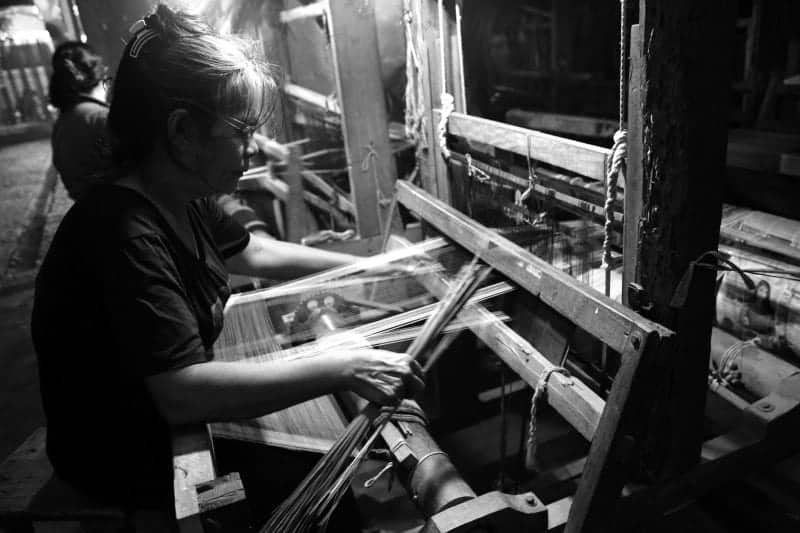 Binuatan Creations Weaving
I have such mad respect for the woman who works at this weaving center. The concentration, patience, and skill that goes into creating their woven art are amazing.
This weaving center gives you the opportunity to see up close and personal what it takes to create the woven bags, placemats, and other art pieces you can find on the island.
Ralph Lauren is one of their clients for a special pattern of woven material. I had a hard time not buying all the purses and bags in their gift shop!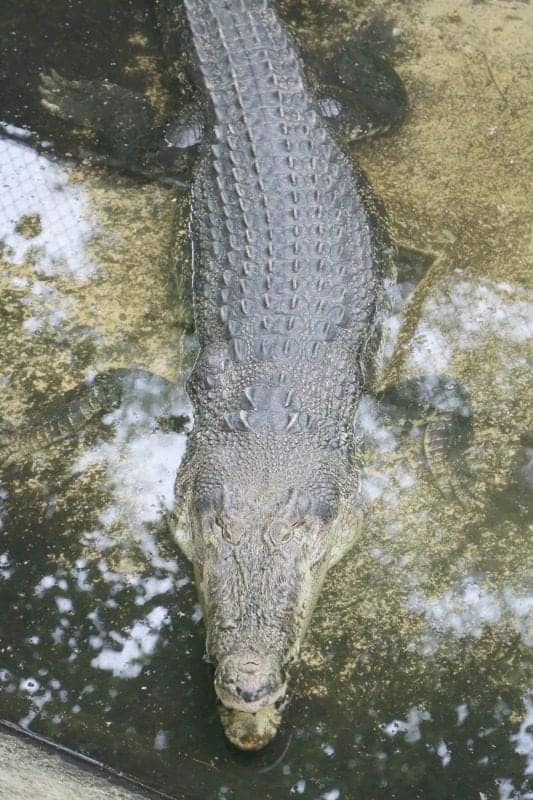 Crocodile Farm
This is an interesting place to visit and one I feel like I should prepare you for. The goal of the crocodile farm is to help protect the local crocodiles and save this species.
The thing I have to warn you about is the concrete containers and habits that the crocodiles live in. This is not the Shangri la or a penthouse suite but I also don't know what all a crocodile needs to be happy.
A few people on our trip were not very enthused about these destinations. I found it interesting to see and it helps to learn more about the local animals and what is happening to them.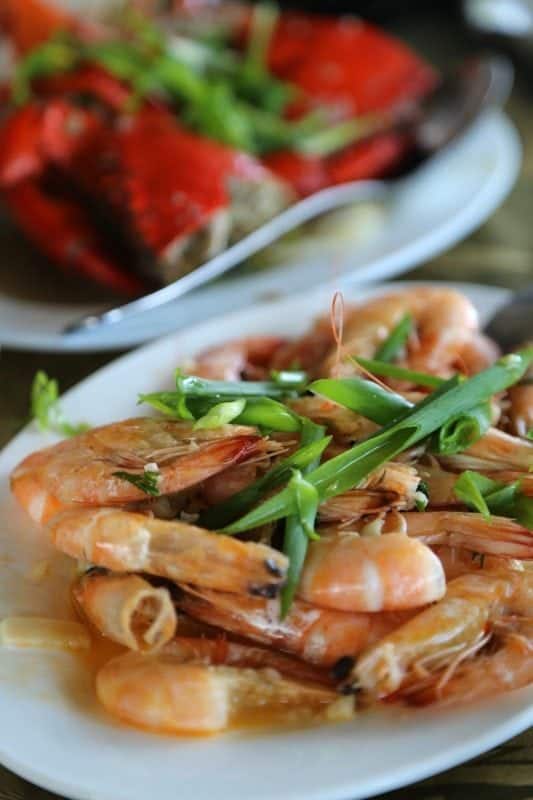 Enjoy a gorgeous meal at Badjao Seafront Restaurant
Enjoy lunch or dinner overlooking the water with a feast of fresh fish and seafood. You will not go hungry at this restaurant! Our table was heaped with fresh fish and seafood. The fresh fruit is divine! You can't go wrong sitting on the water with the breeze coming in while enjoying a delicious meal.  Seriously Philippines Food is amazing and well worth the trip!
I love this post on the best food to eat in the Philippines! There are so many dishes it is hard to decide what you want to eat at each meal. Though there are a few things I would happily skip again and again.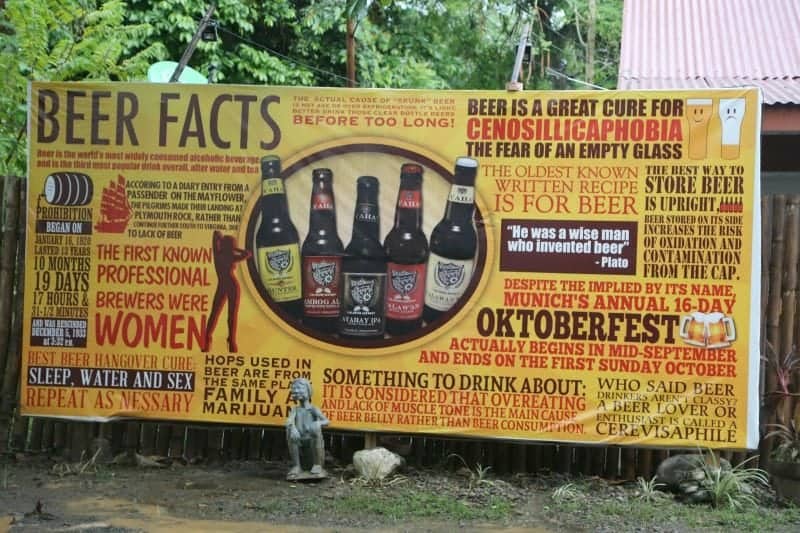 Palaweno Brewery
Check out the only microbrewery in the Philippines with a female brewer! This tasting room is fantastic and so worth visiting. You can enjoy a delicious beer while learning about brewers love for beer and brewing. Plus the setting is pretty darn spectacular.
Iwahig Firefly Watching
I was so sad we didn't have the chance to take a firefly watching tour due to the crazy weather we experienced during our trip. This looked beyond amazing!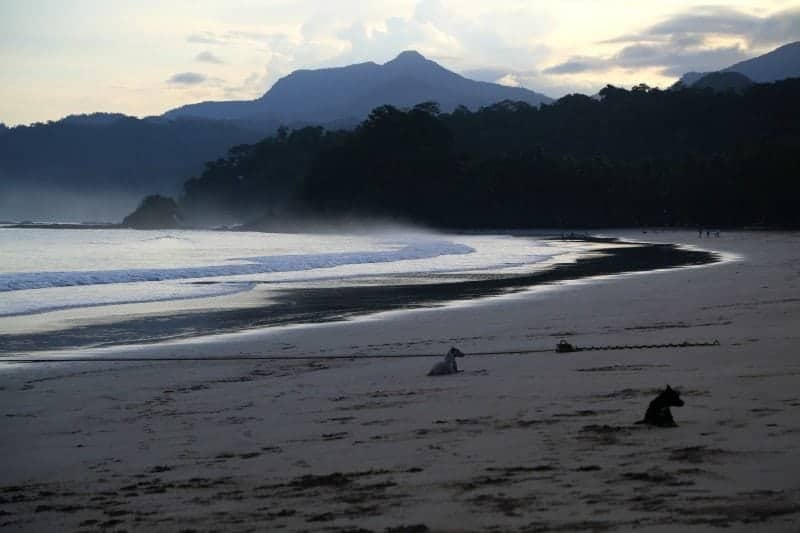 Watch the sunrise on the beach with the local dogs
There is just something special about being one of only a few people on the beach as the sun rises over the island. Watch the local dogs run around and have fun to start the day.
Reflect on the gorgeous island you are visiting and soak in the moment.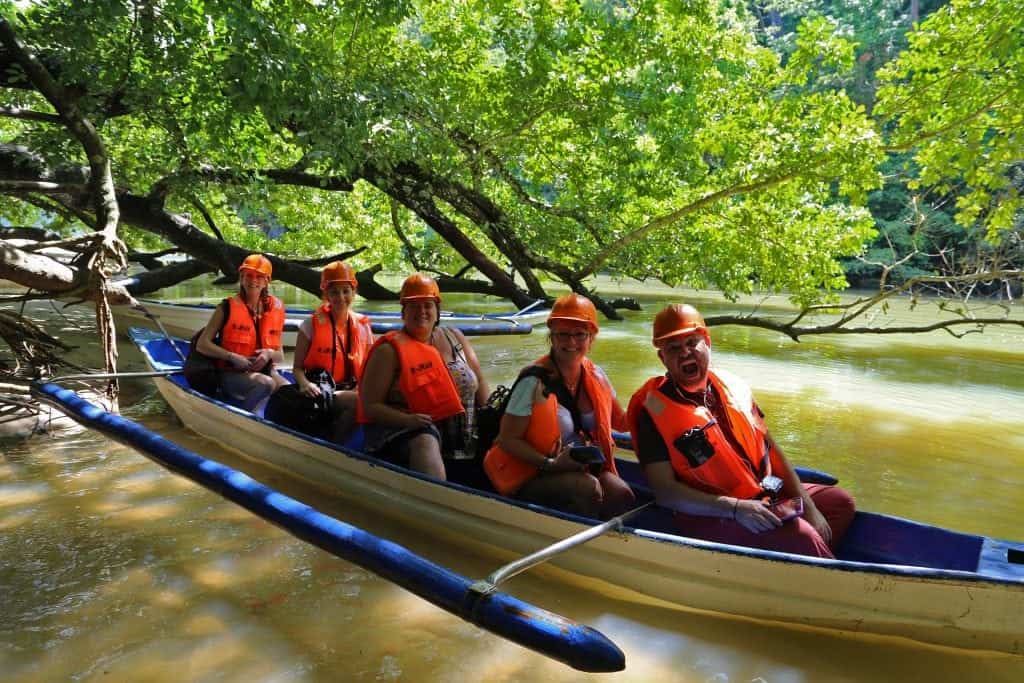 This is probably one of the highlights of being in Palawan. You can go 1.5 km in the longest navigable underground river and see more bats than you can count.
Check out our entire blog post on our Puerto Princesa Subterranean River National Park experience
Hundred Caves Tour
I did not partake in this cave tour because well caves and I had already survived the Underground River Tour and why push a point.
A few of the writers on my trip went and said it was really interesting and cool. They did say it was some pretty epic hiking and ladder scaling so you need to be prepared for a physically demanding tour. This is a new tour that is being created currently.
Do nothing at all and love it!
There is something to be said for doing nothing at all. We spent a lovely afternoon lounging in the pool at the Sheridan Beach Resort. We had frosty beverages, talked, soaked up the sun when it decided to show for us, and just did nothing at all.
Palawan is the perfect place to relax and let your worries float away.
Additional Philippines Travel Posts
Things I didn't know I needed to experience until I went to the Philippines
Check out all of our Philippines Travel Guides