What you need to know to plan a great trip to the UNESCO World Heritage Puerto-Princesa Subterranean River National Park.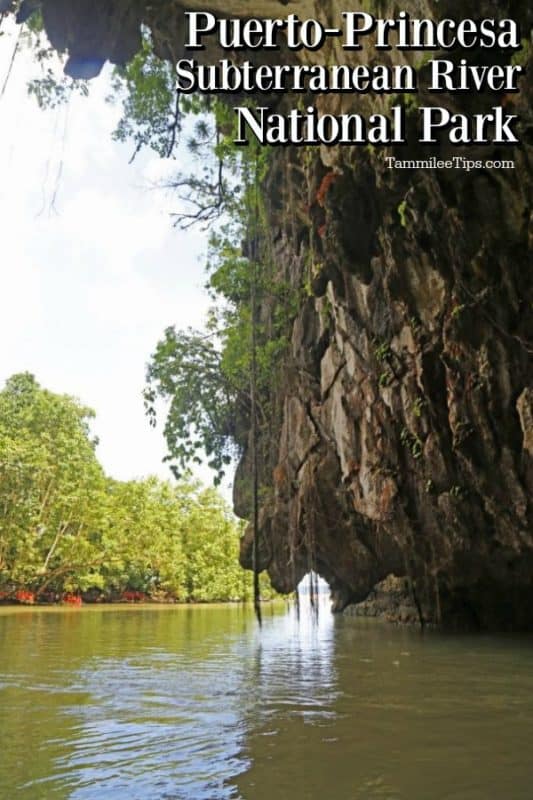 UNESCO World Heritage Puerto-Princesa Subterranean River National Park
You all know my thoughts on caves...I am not a big fan of them at all. I get super claustrophobic and know this about myself so the idea of going in a cave is not my idea of a good time. The cave tubing trip in Belize for my 40 before 40 project was a pretty big step for me. Well in the Philippines I survived the underground river and cave tour in Palawan.
I must admit that I knew that the tour was on the itinerary and I agreed to do it but was also quite nervous about it at the same time. I figured it is a UNESCO World Heritage Site so there had to be some safety measures built-in. I also told myself that thousands of people have survived it so I wouldn't have any problems at all.
On the morning of the cave tour, I was up by 5 am after a rough night of sleep. Or really lack sleep if I am being completely honest. I was that nervous. I spent the morning on the beach taking pictures at sunrise and just trying to find some zen.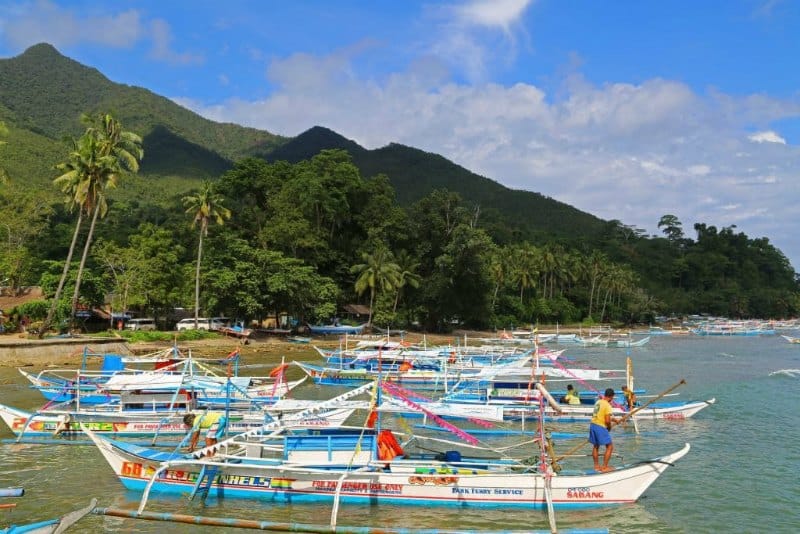 Our group headed towards the cave tour pretty early in the morning which I highly suggest. You have to take a water taxi to the cave tour which is first-come, first-serve. We didn't have to wait very long at all. When we got back from the cave there were probably 100 to 200 people waiting for water taxis.
The water taxi ride is absolutely gorgeous! Bring clothes that can get damp because you will get wet getting in and out of the boat. Also, bring a dry bag or cell phone bag to protect your phone during the tour. There are droplets of water and well bat droplets also that you don't want to get on your phone.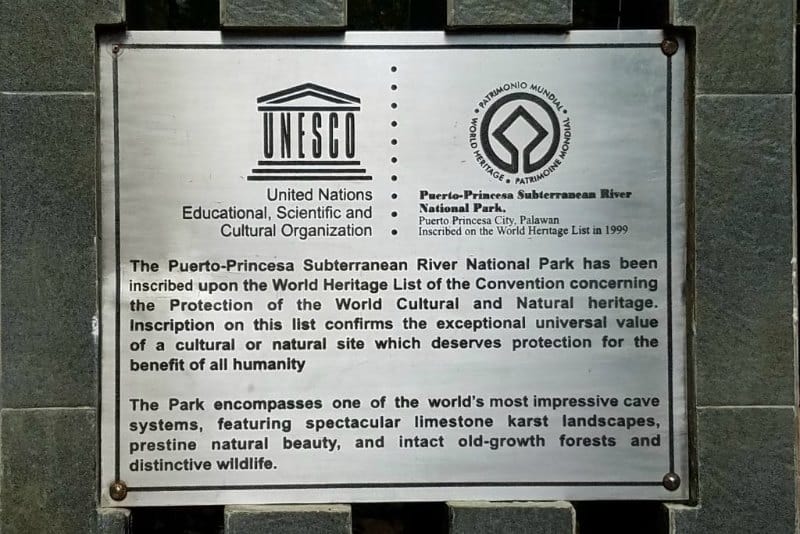 Once we reached the beach area for the underground tour we paid our admission and walked along a boardwalk to reach our cave tour boat. We brought our lifejackets from the water taxi with us to the cave tour. The cave tour outfitted us with an audio guide and helmet for the tour.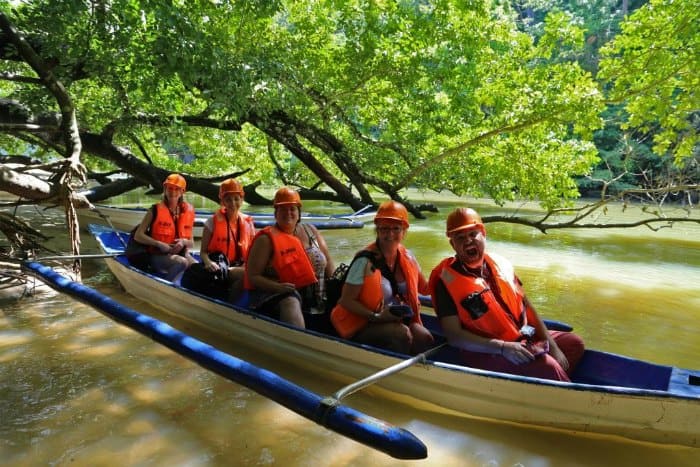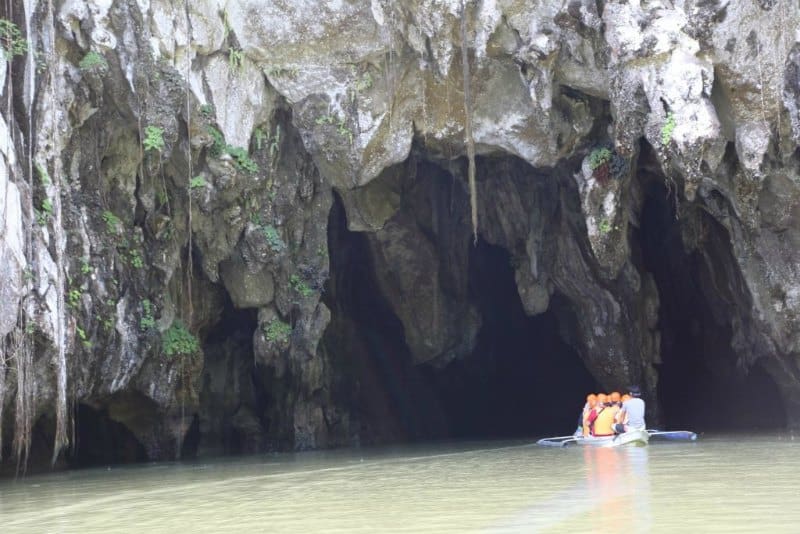 Before I could even really take a deep breath we were heading into the cave. The tour that we took goes 1.5km into the cave which is about .9 miles. More than long enough if you ask me but I may not be the most enthusiastic source for cave going. You can go farther into the cave but it takes a different permit and trip.
Our guide had a headlamp which was our main source of light during the tour. The audio guides are used so the tour guides don't disturb the cave dwellers. Our guide actually spoke along with the audio guide so we heard some of the information multiple times. Our guide was also quite a singer and would do a few Titanic songs along the way. Not creepy at all says the girl who isn't a fan of caves.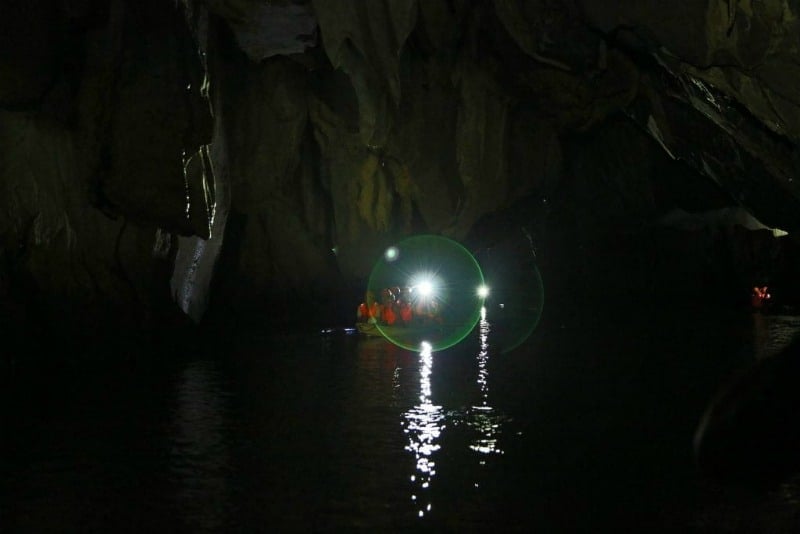 The tour lasted I think about 45-60 minutes. I am honestly not sure how long it was. I was too busy breathing and trying to keep myself from freaking out. It was cool to see all of the bats in the cave. They warn you multiple times to not look up with your mouth open. I also suggest shallow breaths at times because bat guano is not the most pleasant of scents.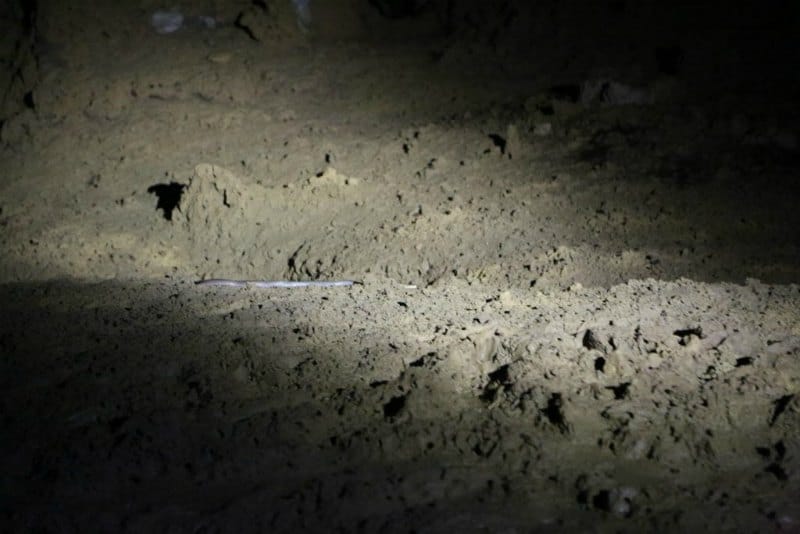 One thing that I didn't really anticipate seeing but oh of course we did see it was a poisonous snake. Our guide asked if we wanted to see the poisonous water snakes and of course, my entire boat said YES!!!! EEK!
Seriously, how is it that I have to handle my two biggest fears at the same time?
Can't we spread these things out a bit so a girl can breathe and not feel like panicking? But I digress and let's get back to the creepy snake.
Which was if I am admitting it kind of cool because he may have been completely blind. I am not sure I haven't googled more info on them because I didn't want to freak out knowing how close it was.
Our audio guide said that many of the animals that live in the cave are blind since it is normally pitch black inside. They joke that you can see them but they can't see you.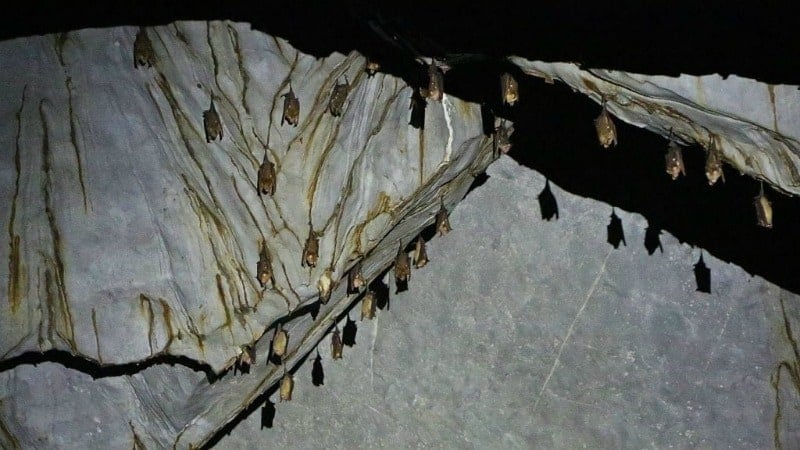 Thankfully we quickly passed the poisonous snake and continued deeper into the cave. The entire tour is narrated with the audio guide. You are shown different formations that slightly resemble Jesus, an onion, a dinosaur, and more.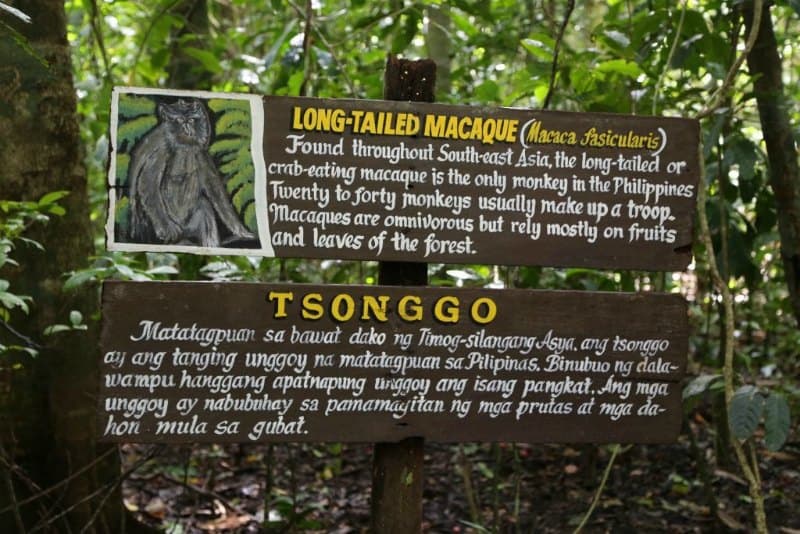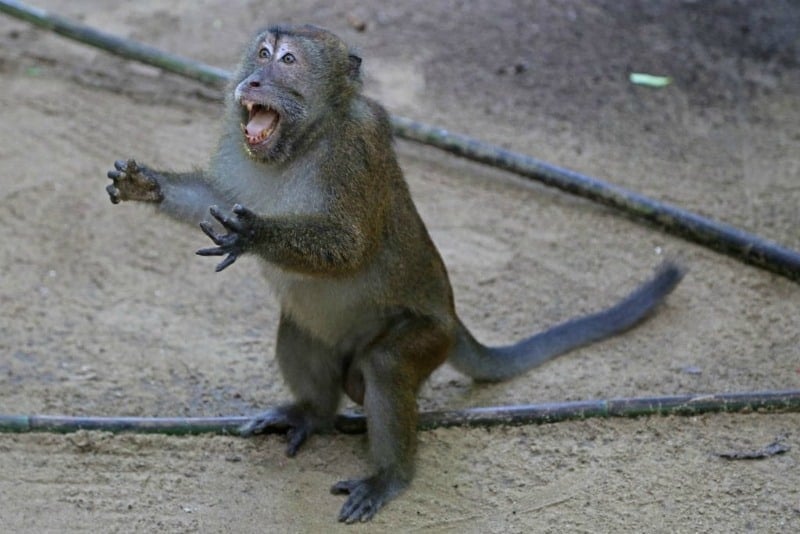 Once the tour is over you are given the opportunity to view photos that are taken when you get in the boat and as you are coming out of the cave. We also saw monkeys right near the photo booth as we were walking along the trail.
Make sure and remember the number of the water taxi that you took over because that is who is bringing you back to the main port area. Our water taxi number was on the back of our life jackets making it easy to remember.
They only allow a set number of tourists into the cave on a daily basis. I suggest going early so you know that you will get into the cave and also to help minimize the wait time.
Also, make sure you are wearing TEVAs or water shoes so you don't have to worry about your shoes falling off as you get on and off the boat.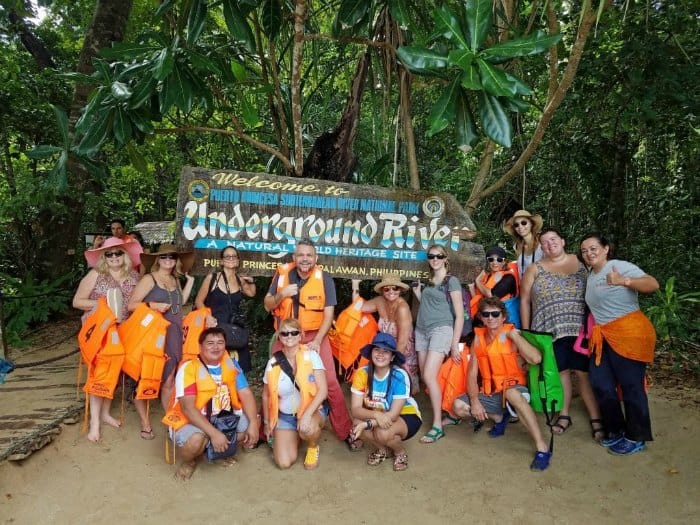 Taking a trip to Puerto-Princesa Subterranean River National Park in the Philippines is a total bucket list experience!
Additional Philippines Articles
Things to do in Puerto Princesa