I may have mentioned this once or twice but I am really enjoying the new Smirnoff Light Sorbet Vodkas. There are only 78 calories for 1.5 ounces of Vodka add in a bit of low calorie lemonade and you have one pretty darn fantastic cocktail. They taste amazing and are great to mix with. This 93 Calorie Smirnoff Light Sorbet Raspberry Pomegranate Lemonade Cocktail is seriously smooth and refreshing! The perfect drink for a warm evening out on the deck or sitting by the pool!
You can also make a 93 Calorie Smirnoff Mango Passion Fruit Lemonade Cocktail with the new Smirnoff Vodkas.  I can't wait to see what other cocktails we can make up with these vodkas. They are really easy to mix with. The flavors are not overpowering so you can enjoy your cocktail without worrying about the strong alcohol flavor  you get in some drinks. Pre-warning though these drinks are so smooth that you can finish one off really fast and not realize it. I made this one up and it was gone before I realized it. I had to remind myself that it was not just lemonade in the glass.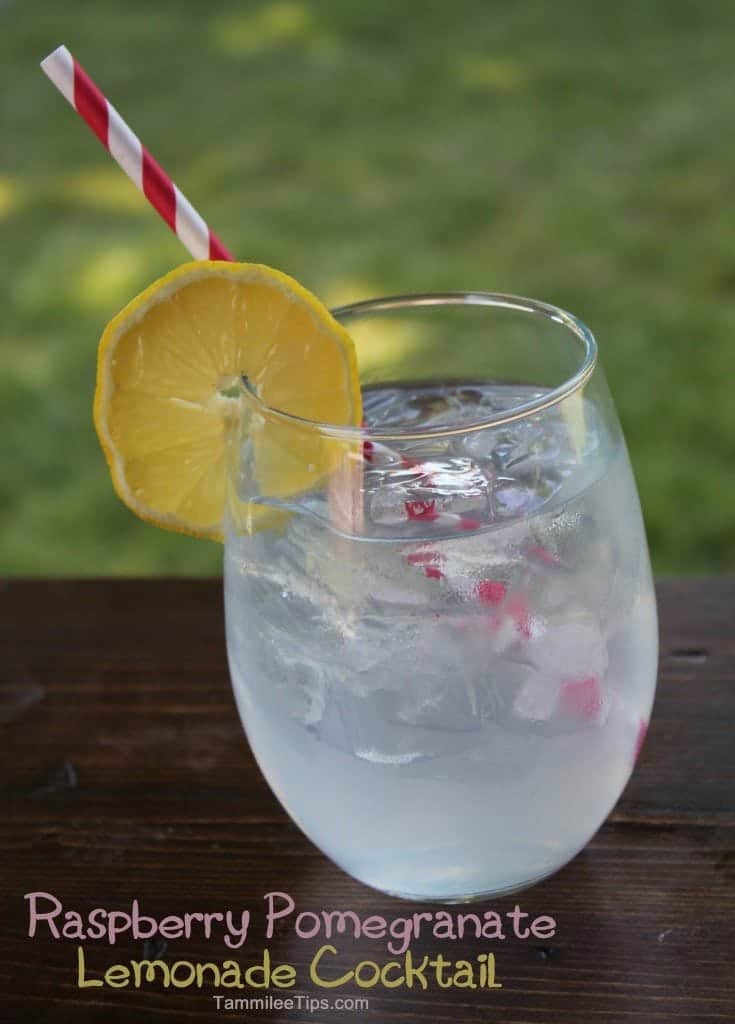 Raspberry Pomegranate Lemonade Cocktail
1.5 oz Smirnoff Sorbet Raspberry Pomegranate Vodka
8 oz Minute Maid just 15 calories Lemonade
Directions
1. Fill glass with ice
2. Pour in Smirnoff Sorbet Raspberry Pomegranate Vodka and Lemonade
3. Enjoy!
Do you love recipes? Check out our copy cat recipes, dessert recipes, and our Crock Pot Recipes.