Easy Spring Cocktails that are light and flavorful! Spring is the perfect time to try a new cocktail!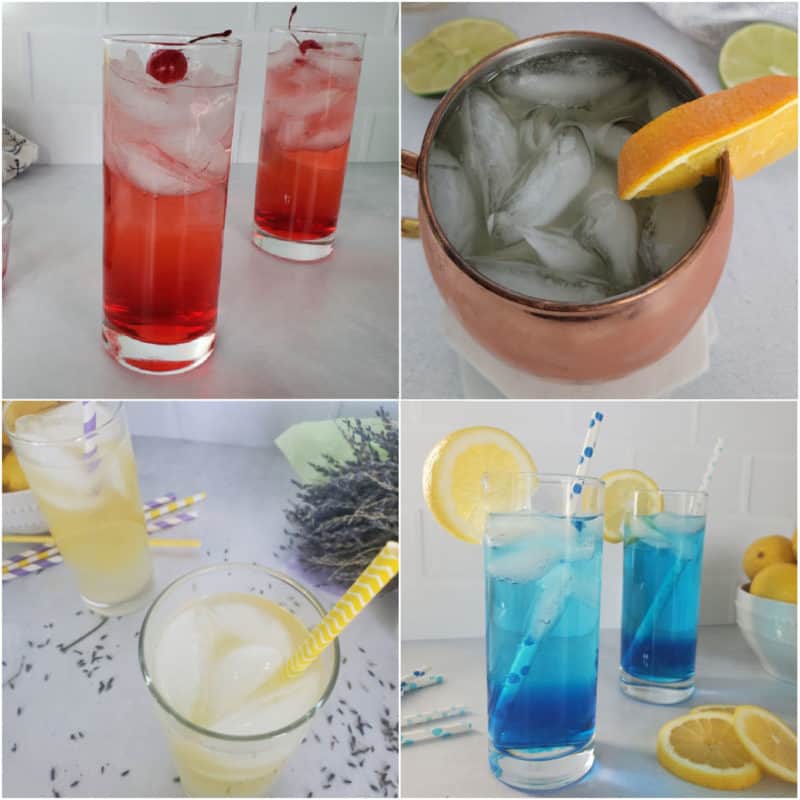 Spring Has Sprung: 20+ Spring Cocktails to Make While You Defrost
After months of warming up with whiskey and boozy hot cocoa, we can shed some layers of clothing - okay, maybe not all, depending on where you live - and treat our palates to fresher, brighter flavors. Here are some springtime cocktails and shooters that'll help you hit that seasonal reset button and defrost in the sunshine.
Classic Spring Cocktails
Start with these time-honored essentials that are as light, refreshing, and easy as a spring day.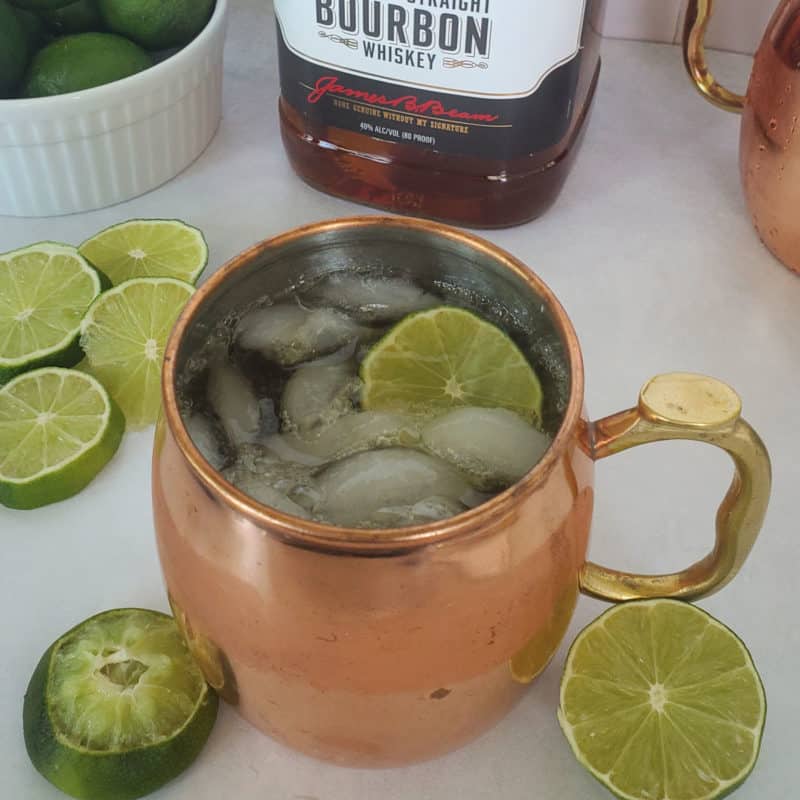 Ingredients: Bourbon, Lime Juice, Cold Ginger Beer, Lime Wedge for Garnish
This version of the time-tested mule cocktail is made using the boozy pride and joy of the state of Kentucky. We used Jim Beam in ours, but feel free to substitute using your favorite bourbon.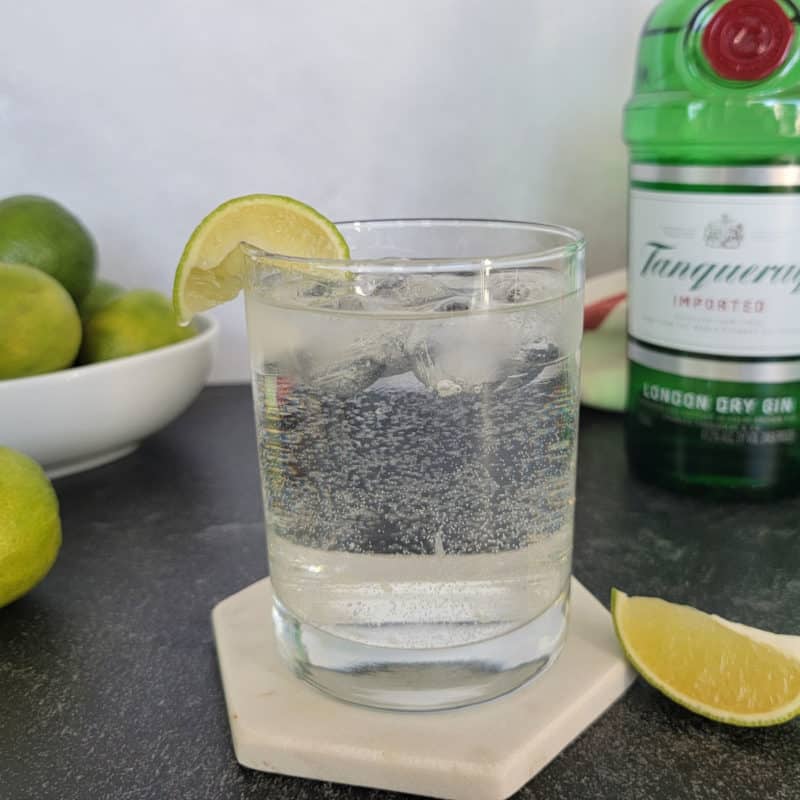 Ingredients: Gin, Sprite, and Lime Wedge for Garnish
Herbal and spicy gin is the ideal base spirit for welcoming a new spring, and warmer temperatures call for a fizzy refresher like this simple yet effective pour-and-serve cocktail. To freshen things up, use a flavored gin or soda you like.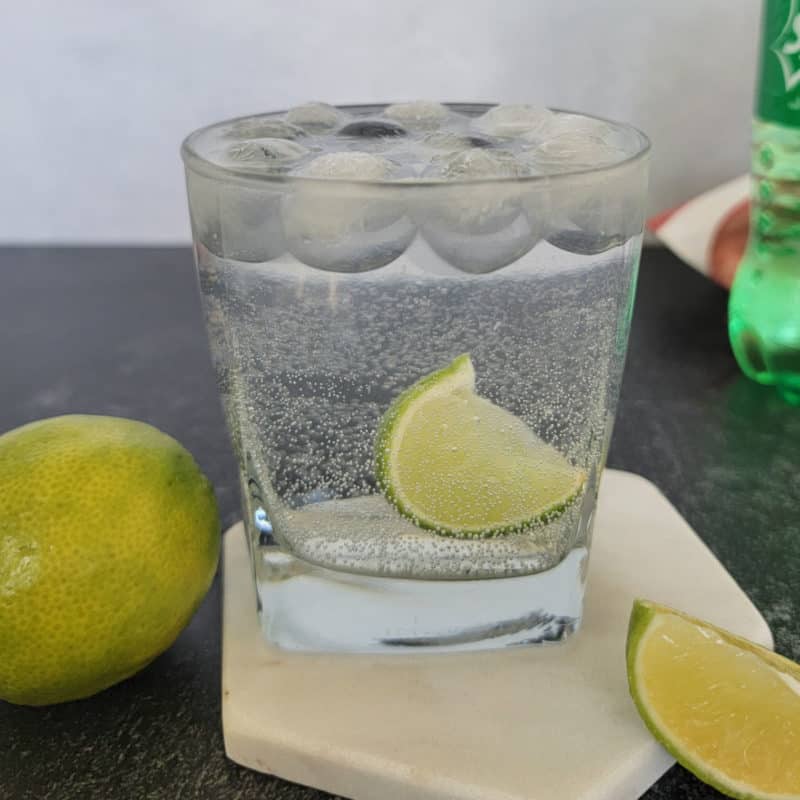 Ingredients: Vodka, Sprite, and Lime Wedge for Garnish
Vodka and Sprite make another no-fuss cocktail that plain works. For a play on the Greyhound cocktail, swap Sprite for grapefruit soda or regular vodka for grapefruit vodka. You can also make this with soda water.
Check out all of our vodka cocktails.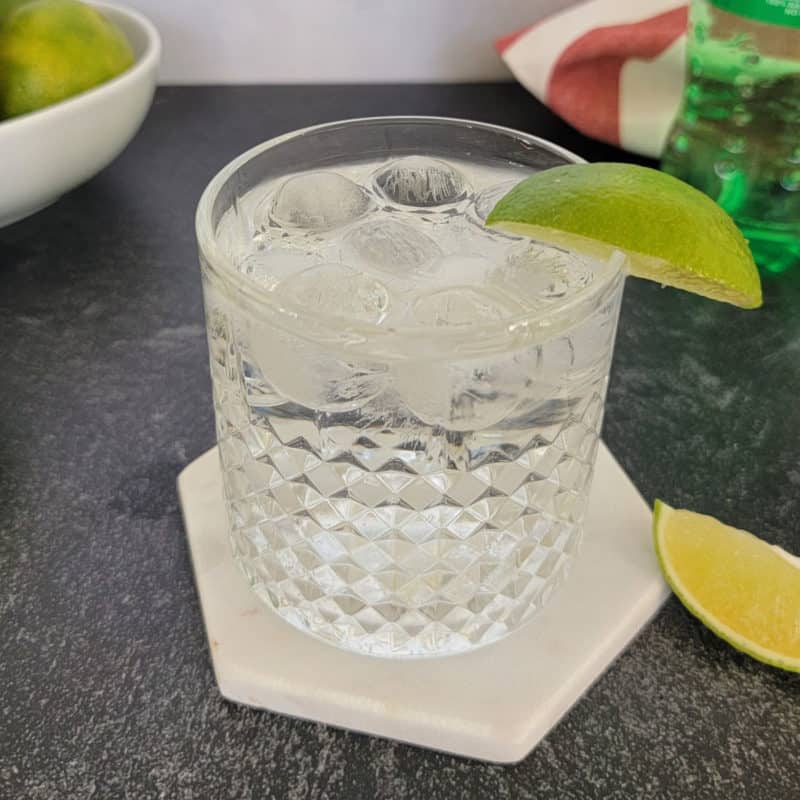 Ingredients: Silver or Gold Tequila, Sprite
The combination of tequila and Sprite has long been touted as a budget margarita for the classic margarita flavors imparted by the popular lemon-lime soda..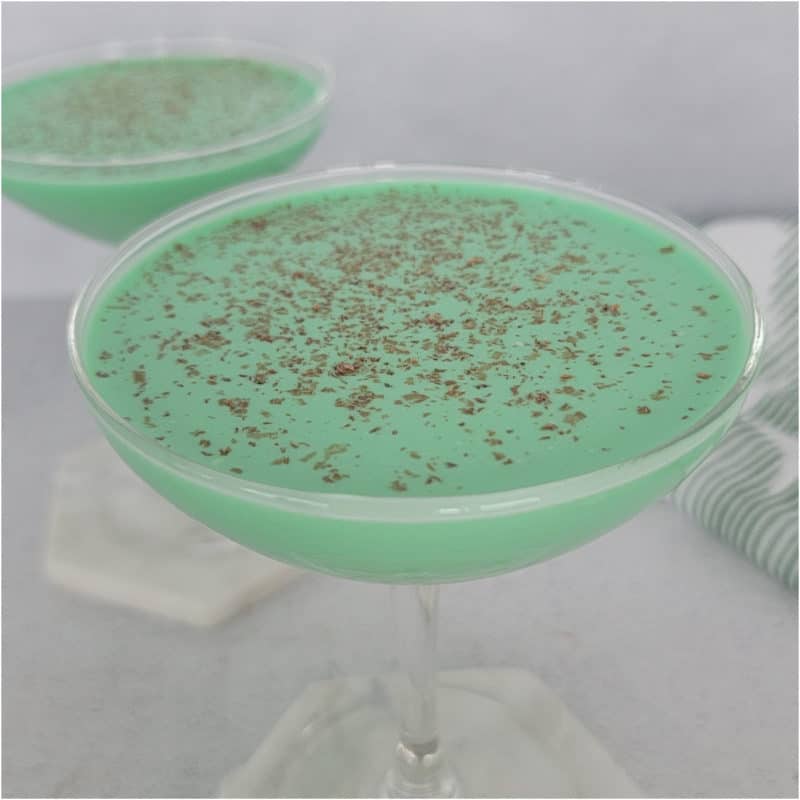 Ingredients: Light Crème de Menthe, Crème de Cacao Liqueur, Heavy Whipping Cream, Shaved Chocolate for Garnish
What's green, minty, chocolatey, and lightly spiked? The classic grasshopper cocktail. Make it a flying grasshopper by adding one part of regular or vanilla vodka.
Serve in a chilled cocktail glass for a minty treat.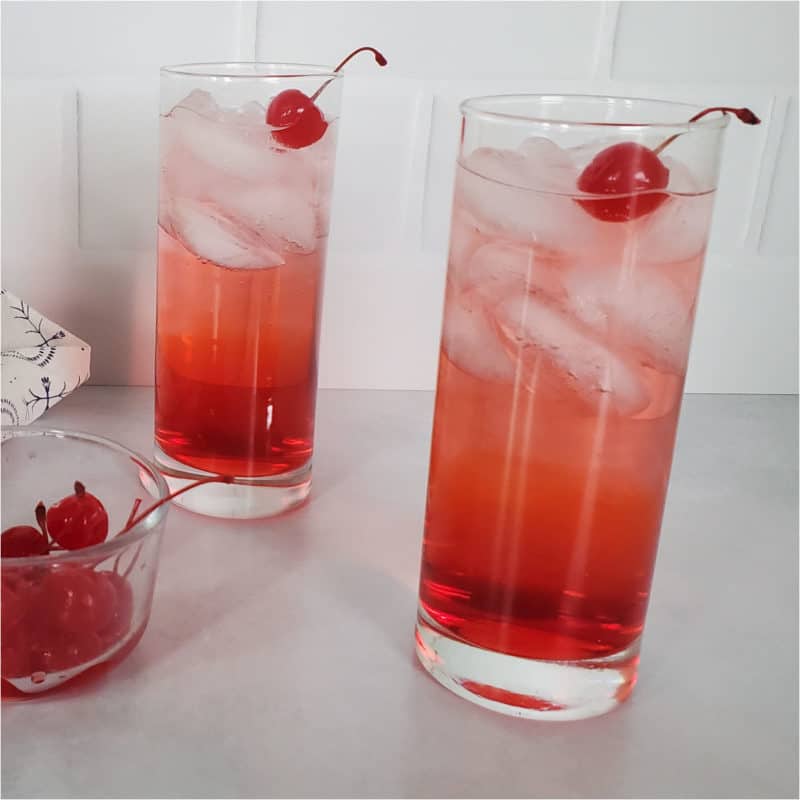 Ingredients: Vodka, Grenadine, Sprite, Ice
The addition of vodka makes the Dirty Shirley a grown-up version of the Shirley Temple. Although we use unflavored vodka in ours, you can mix it up with cherry or vanilla vodka.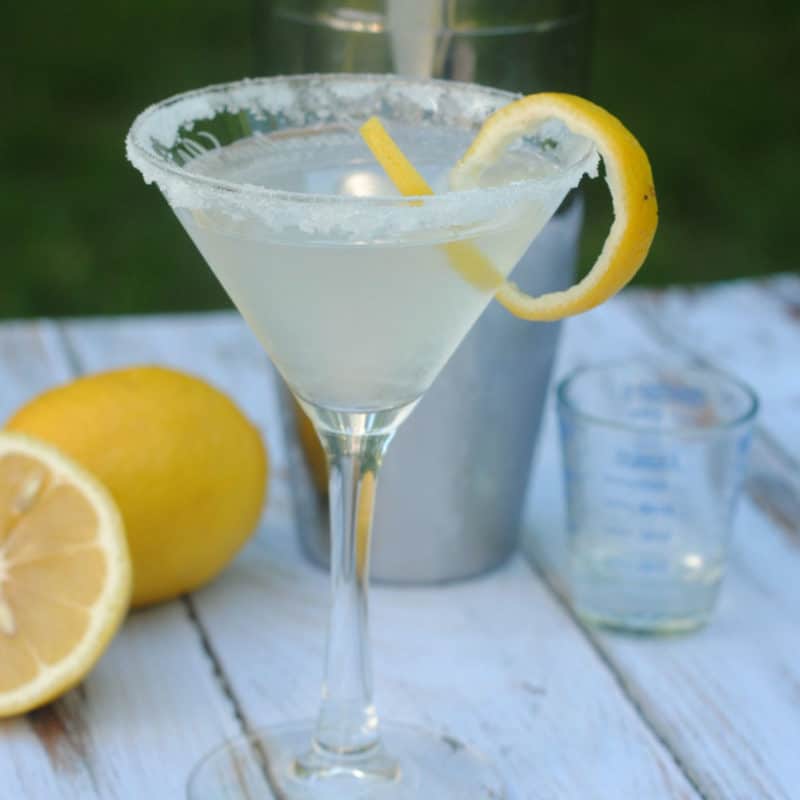 Ingredients: Fresh Lemon Juice, Vodka, White Sugar, Sliced Lemon, Ice
I like to use the classic Lemon Drop Martini as a litmus test for evaluating the quality of a new bar. Although deceivingly simple, a good Lemon Drop balances the sweet and tart flavors of lemon juice, sugar, and vodka in just the right proportions.
Ingredients: Gin, Maraschino Liqueur, Fresh Lemon, Crème de Violette, Brandied Cherry for Garnish
We had the privilege of making this classic cocktail behind the bar at the Monte Carlo resort's Hit Bar and Lounge. The gin-based Aviation is gorgeous, delicate, and satisfying without being overwhelming.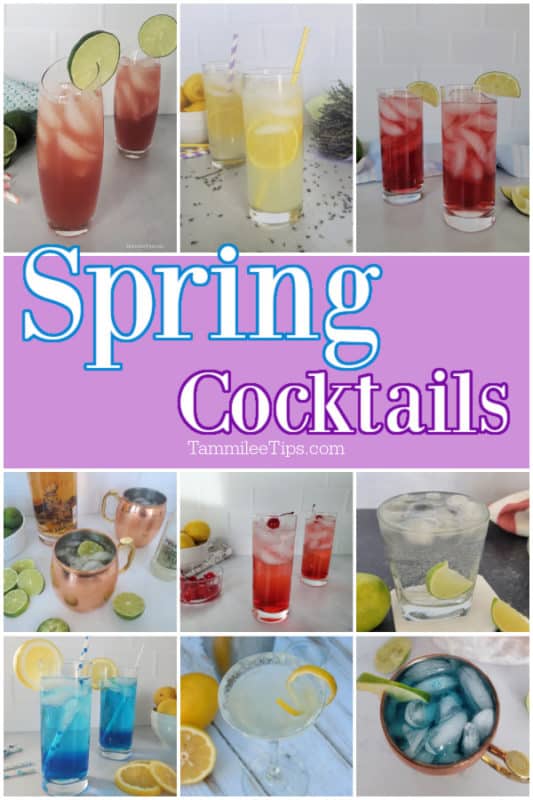 Fun Spring Cocktails
Welcome to our roundup of springtime cocktails! You'll find cocktails in fun colors, like our electric-blue Sex in the Driveway and pretty-in-pink Pink Starburst drink, alongside zesty favorites infused with lemon, berries, and herbs.
With winter turning to spring we are moving away from hot toddies and into cheerful cocktails! From cherry blossoms to daffodils and tulips it is time to say goodbye to the snow and hello to warmer weather.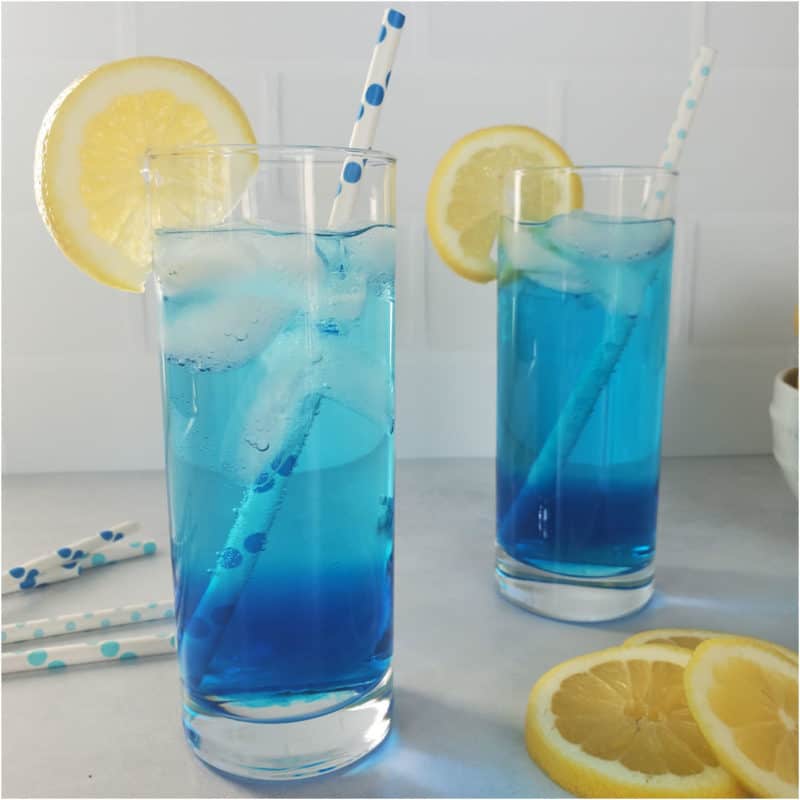 Ingredients: Peach Schnapps, Blue Curaçao, Vodka, Sprite
The Sex in the Driveway cocktail is our blue curaçao-fueled twist on the popular Sex on the Beach cocktail. While we aren't sure of its origins, we encourage you to use your imagination for ideas about how it got its name.
Feel free to customize it to your palate. Rum can be used in place of vodka as a base spirit, and citrus-flavored sparkling water like Lacroix works as a healthier alternative to Sprite.
Check out all of our easy blue cocktails.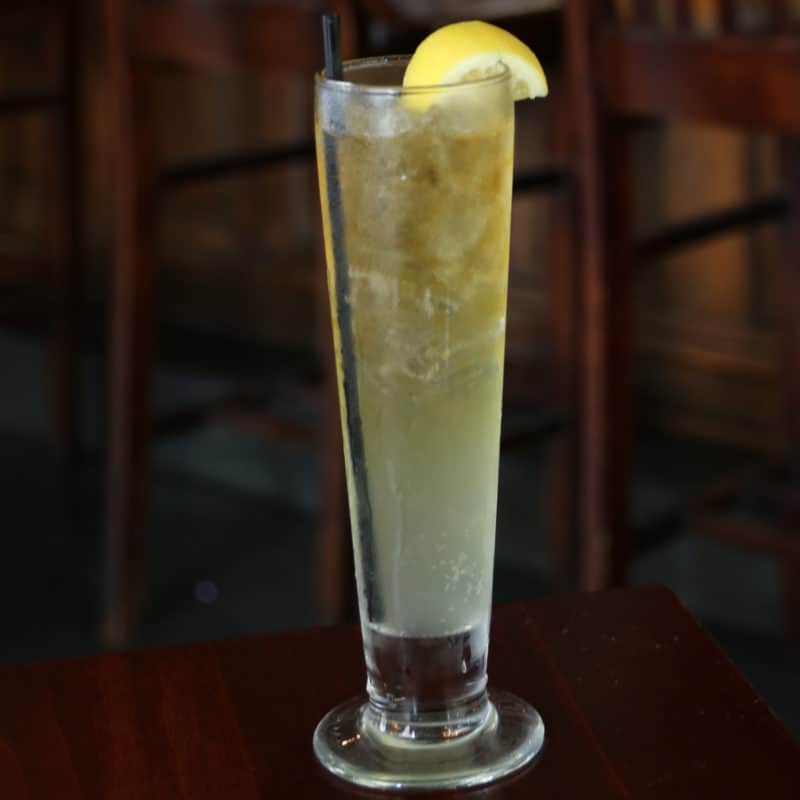 Ingredients: Jack Daniel's Tennessee Whiskey, Sweet and Sour Mix, Triple Sec, Sprite, Ice
This whiskey-based lemonade cocktail can easily be doubled or tripled to please a crowd. Serve this refresher with our Crock Pot Gumbo for a taste of New Orleans.
Ingredients: Lavender Vodka, Lemonade
We were inspired to concoct this warm-weather lavender lemonade sipper following a trip to Oakhurst Spirits in California, where we sampled a lavender vodka. For a fizzy twist, use sparkling lemonade instead of regular lemonade.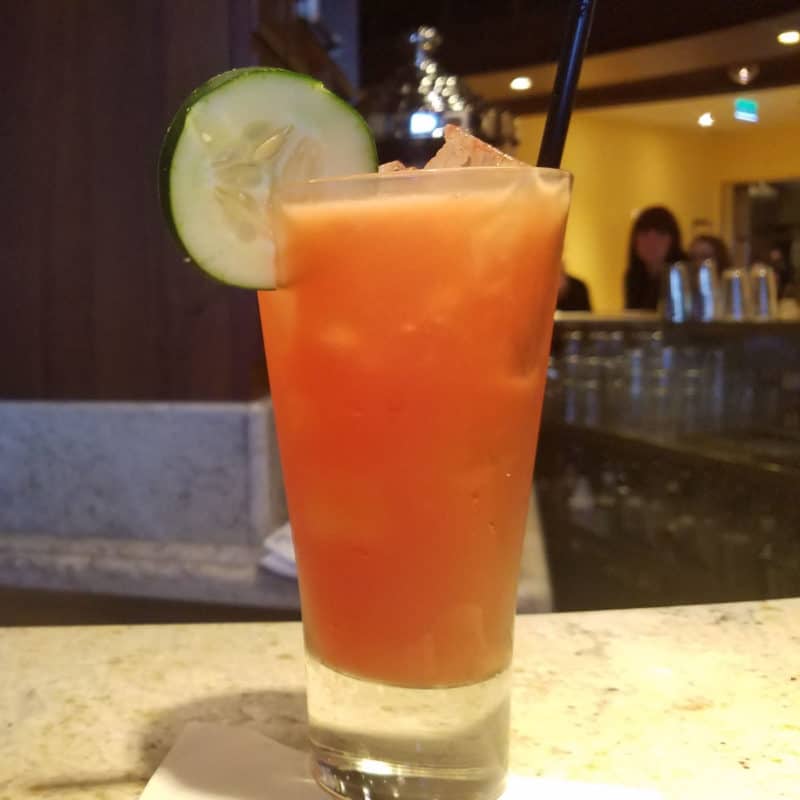 Ingredients: Vodka, Fresh Lime Juice, Watermelon Syrup, Cucumber slices, and orange juice
This refreshing cucumber cocktail tastes amazing! Perfect for a warm spring day.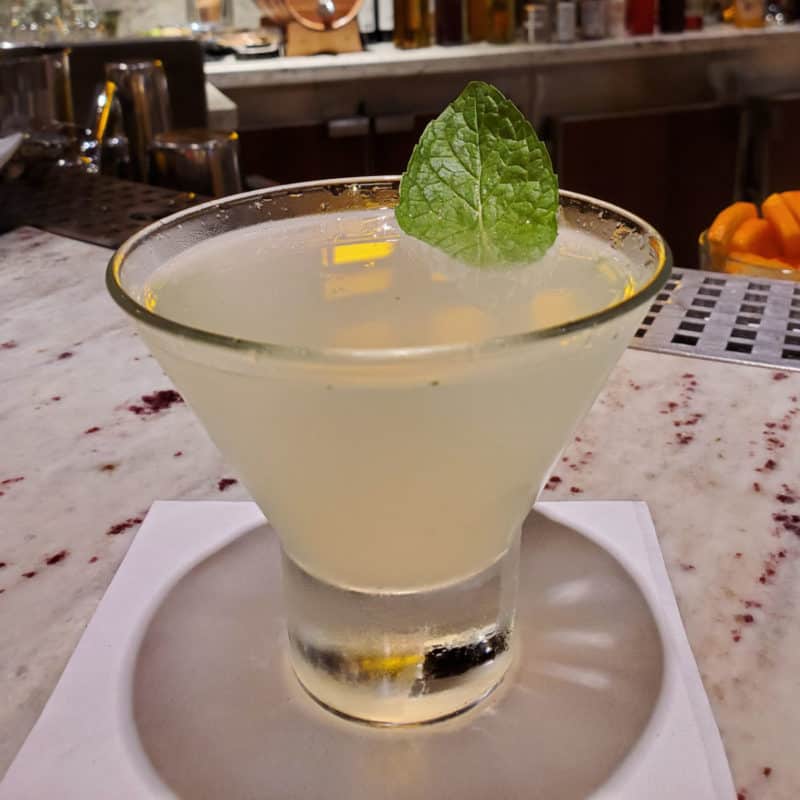 Ingredients: Bombay Sapphire Gin, Fresh Lime Juice, Simple Syrup, Dry Vermouth, Mint Leaves for Garnish
This clever Alchemy Bar cocktail tastes like a mojito in a martini format…or is it the other way around?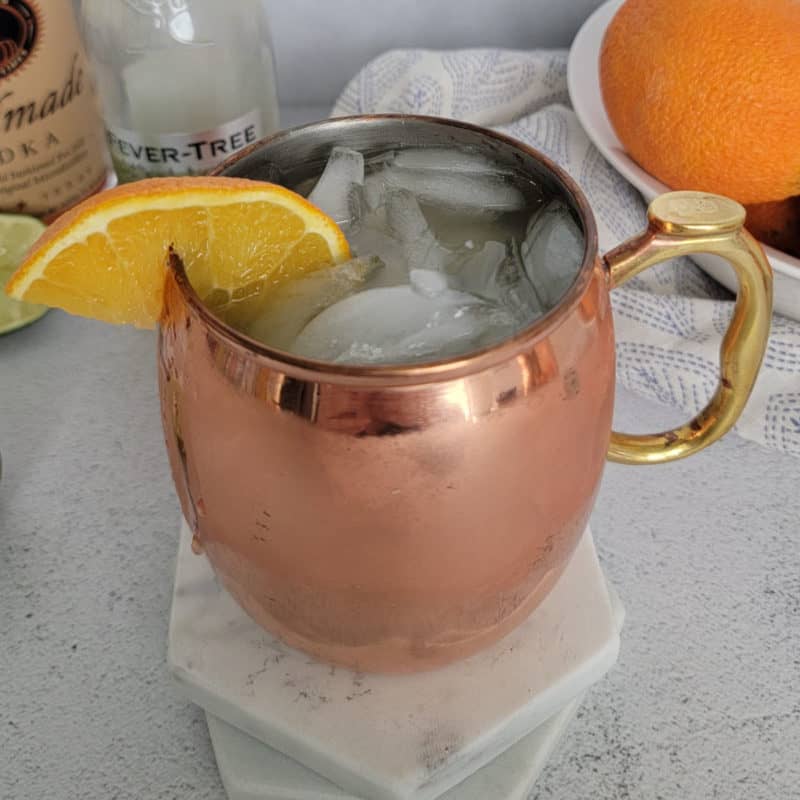 Ingredients: Vodka, Orange Juice, Ginger Beer, Lime Juice, Orange Slice Garnish
This zesty mule can also be made using any citrus juice, such as blood orange juice and tangerine juice.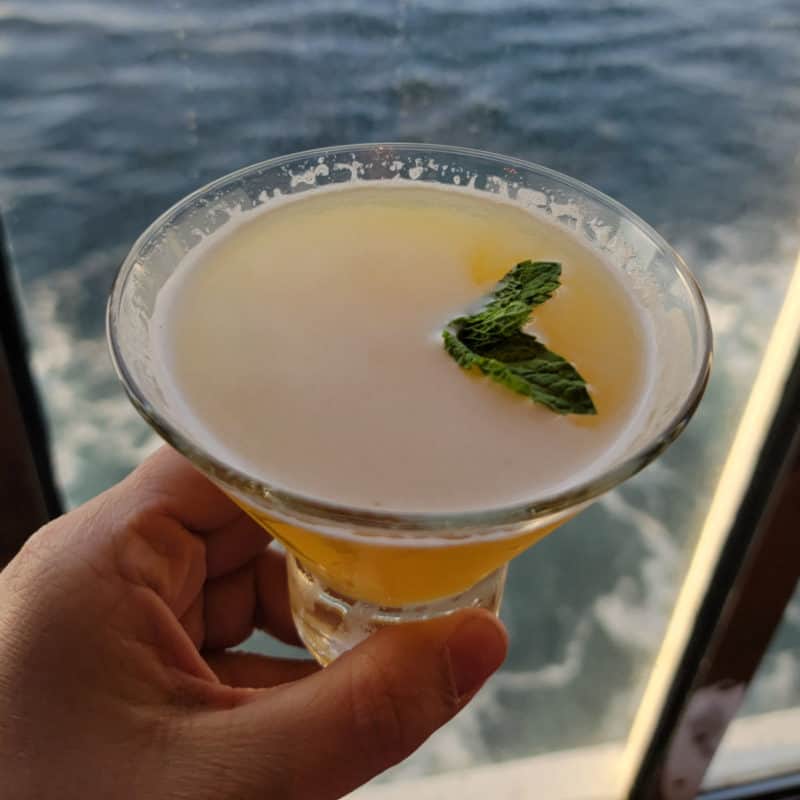 Ingredients: Belvedere Vodka, Monin Chipotle Pineapple Syrup, Pineapple Juice, Simple Syrup, Mint Leaves
Turn up this heat with this zesty and fruity Alchemy Bar martini made with Monin Chipotle Pineapple Syrup. The muddled mint leaves do a fantastic job of balancing the sweet and spicy flavor in this cocktail. This is a go-to for my husband, our resident spice enthusiast.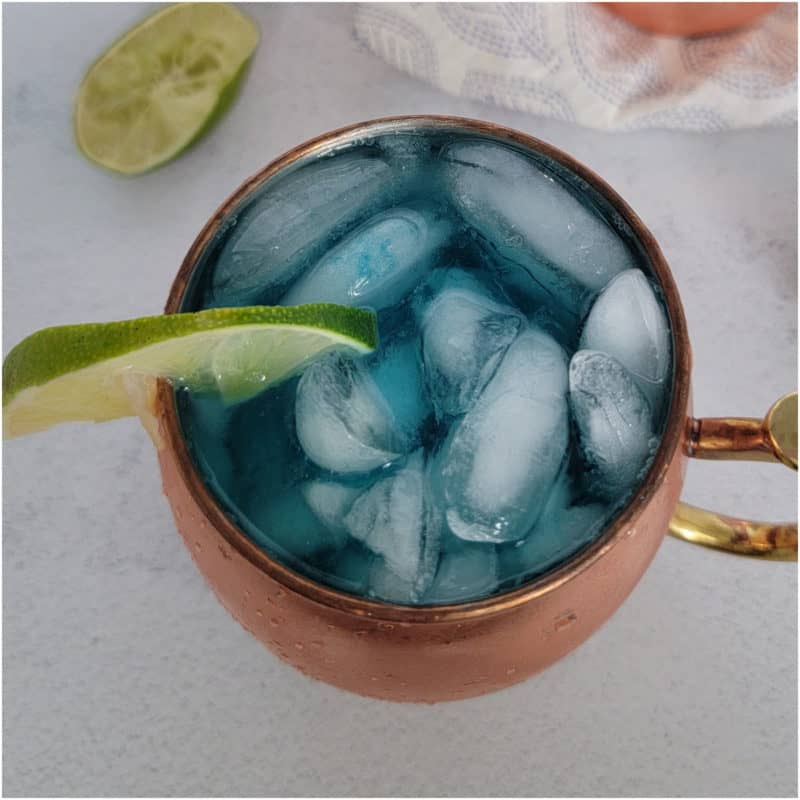 Ingredients: Blue Curaçao, Vodka, Fresh Lime Juice, Ginger Beer
Our blue curaçao-infused mule will leave you feeling anything but blue. The ocean-colored Caribbean liqueur is made using dried Laraha citrus peels from the island of Curaçao, which infuse the mule with a unique bitter orange essence.
We recommend serving mules in copper mule mugs. Aside from adding classic flair to your home barware set, they have a functional purpose in keeping your mule cocktail cool and refreshing for longer. Since this means that the ice in your mug will melt more slowly, you'll also have a less diluted drink for longer.
This is one of our favorite fun Mule Cocktails.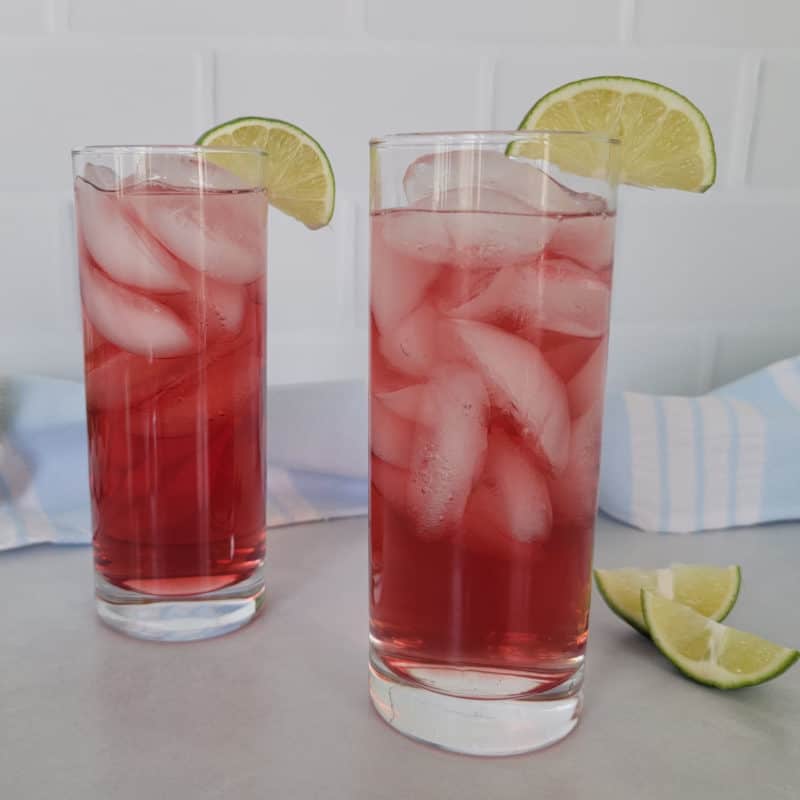 Ingredients: Vodka, Peach Schnapps, Cranberry Juice, Lime Wedge for Garnish
Although its origins remain unclear, some accounts say that the Woo Woo drink was served to fans at bars each time the New York Mets scored in a game. Make it punch bowl-style by floating watermelon, berries, or any other fruit you'd like to infuse into the main mixture.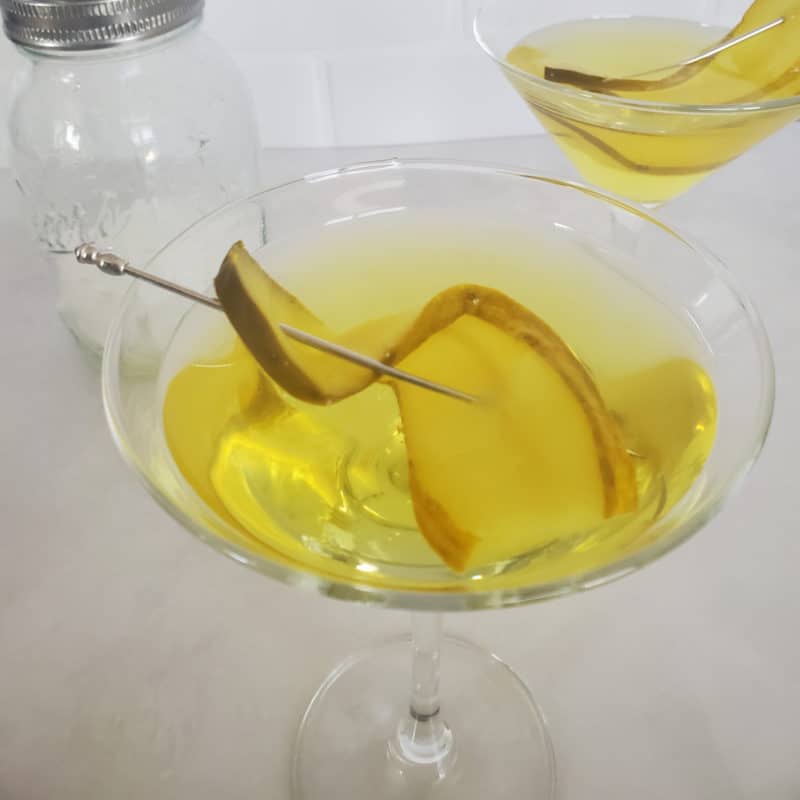 Ingredients: Pickle Juice, Vodka, Dill Pickle Spears for Garnish
The change of the season means a return to barbecues, and from hot dogs and burgers to sides like pickle pasta salad, this usually means that pickles return to our plates. Satisfy the salty snackers of your group with a Dill Pickle Martini.
If you're a fan of savory cocktails, check out Carnival Guy's Pig and Anchor Bloody Mary.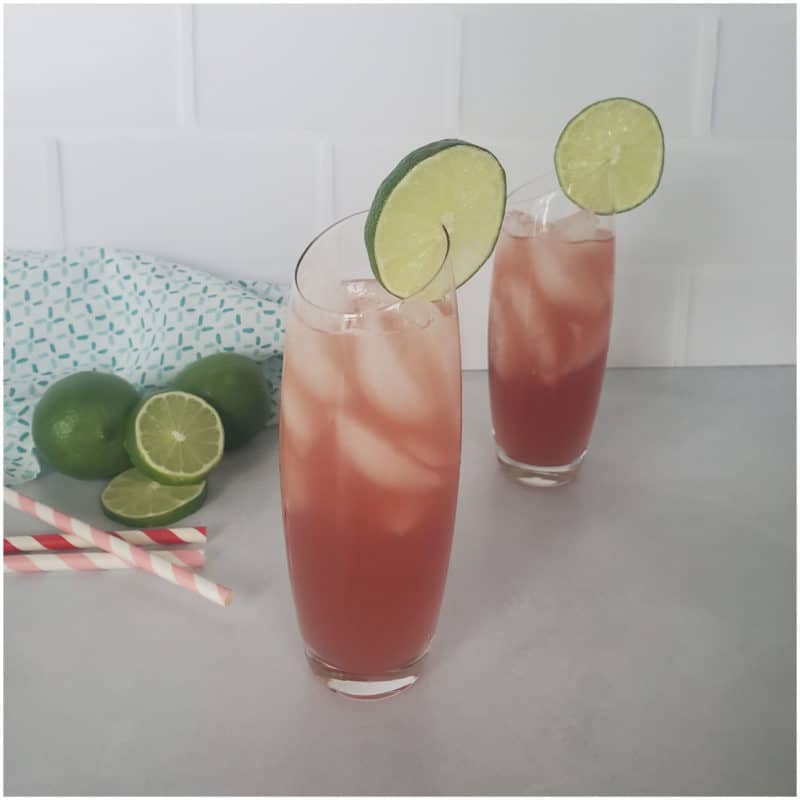 Ingredients: Vodka, Pineapple Juice, Cranberry Juice, Lime Wedges
Pineapple juice transforms the Cape Cod cocktail into a sweet highball drink perfect for brunch or relaxing with friends. While a budget vodka works fine for adding booze, use a flavored vodka if you crave more fruit flavor.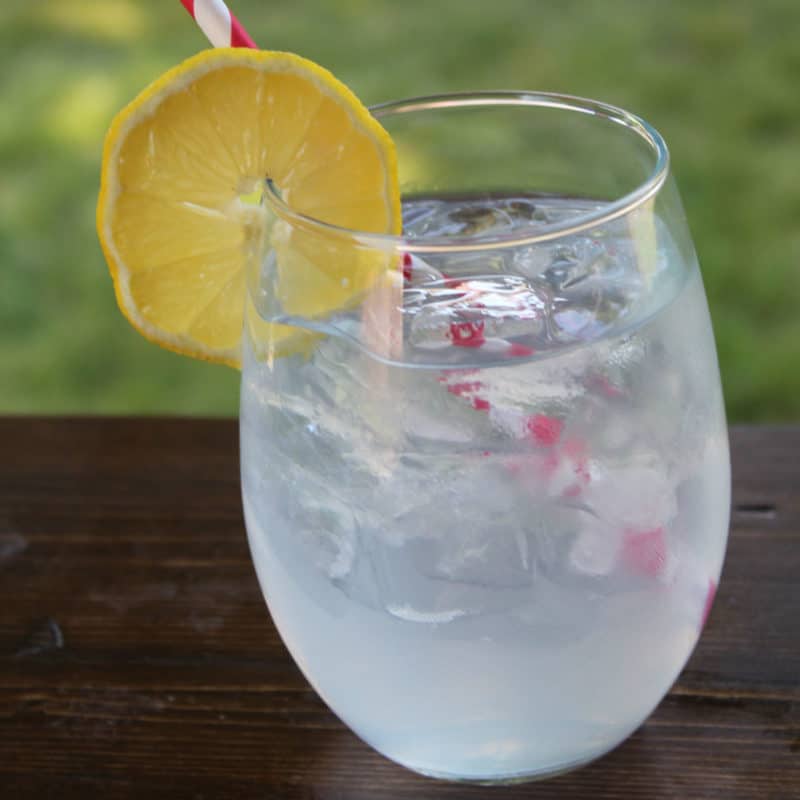 Ingredients: Smirnoff Sorbet Raspberry Pomegranate Vodka, Minute Maid Lemonade
We've enjoyed how much flavor Smirnoff's line of Light Sorbet Vodkas imparts on cocktails. When paired with a low-calorie lemonade, it is possible to make a delicious drink, like this raspberry pomegranate lemonade refresher, in under 100 calories.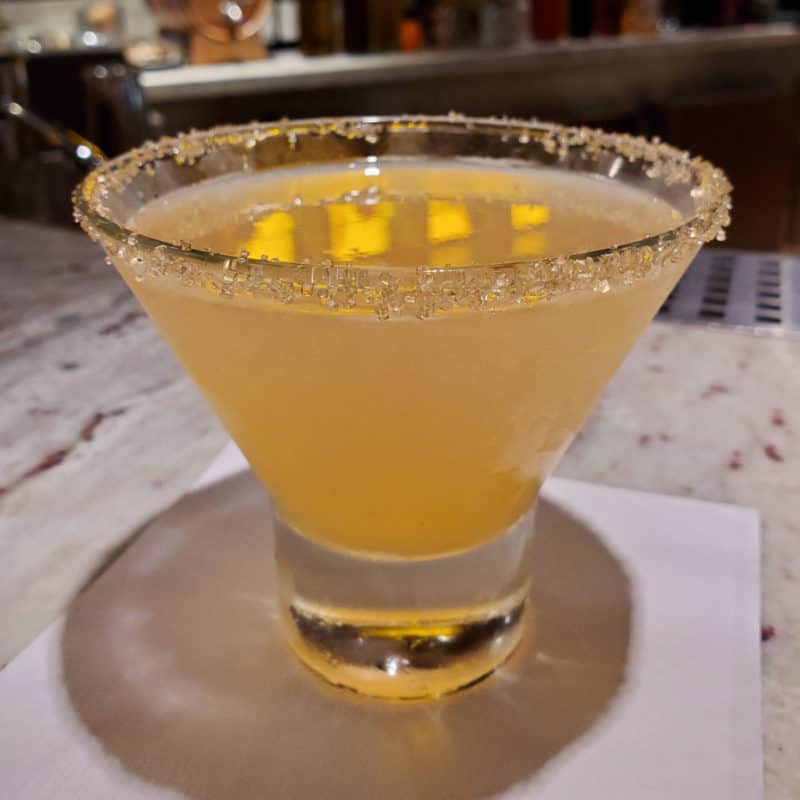 Ingredients: Hennessy Black Cognac, Patrón Citronge Orange Liqueur, Fresh Lime Juice, Simple Syrup
This Alchemy Bar sidecar is infused with Hennessy Black Cognac, which uses premium grapes grown in France's renowned Cognac region, and Patrón Citronge, the only orange liqueur to originate from Mexico.
Ingredients: Basil Leaves, Bently Heritage Source One Vodka, Honey Syrup, Lemon Juice, Fresh-Brewed Black Tea
We made this black tea, honey, and lemon cocktail using Source One Vodka, a handcrafted vodka made by Nevada distillery Bently Heritage. Although the distillery announced a planned shutdown of operations in March 2022, we invite you to revisit the post for a glimpse at La Beauty Verde, the former tasting room's massive Swarovski crystal chandelier.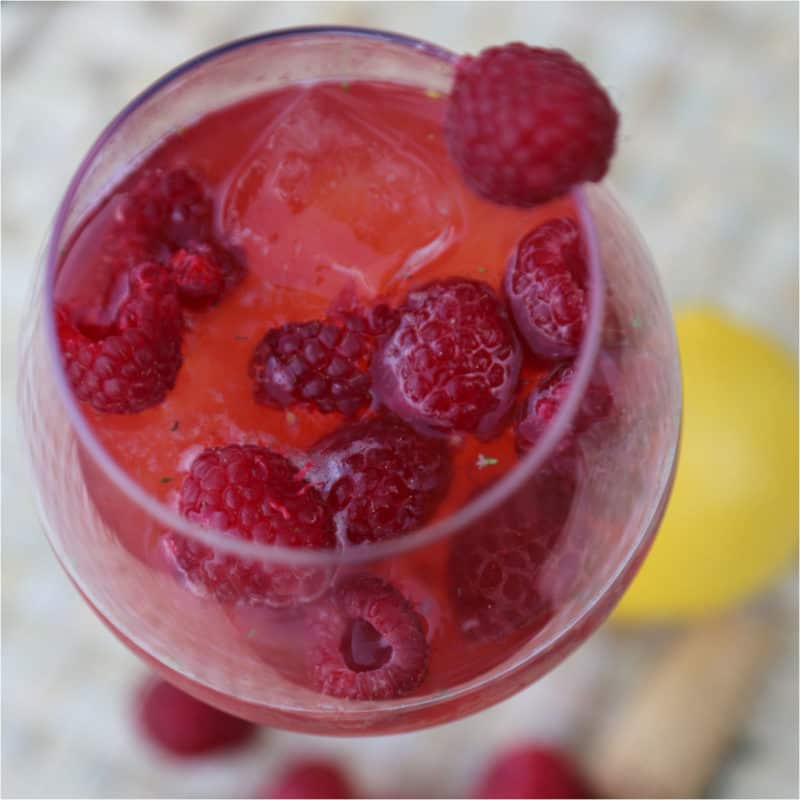 Ingredients: Moscato, Lemon Juice, Raspberries, Thyme Sprigs, Honey
Made with Moscato, raspberries, honey, and thyme, this summer refresher has the perfect balance of sweet, bright, and herbal.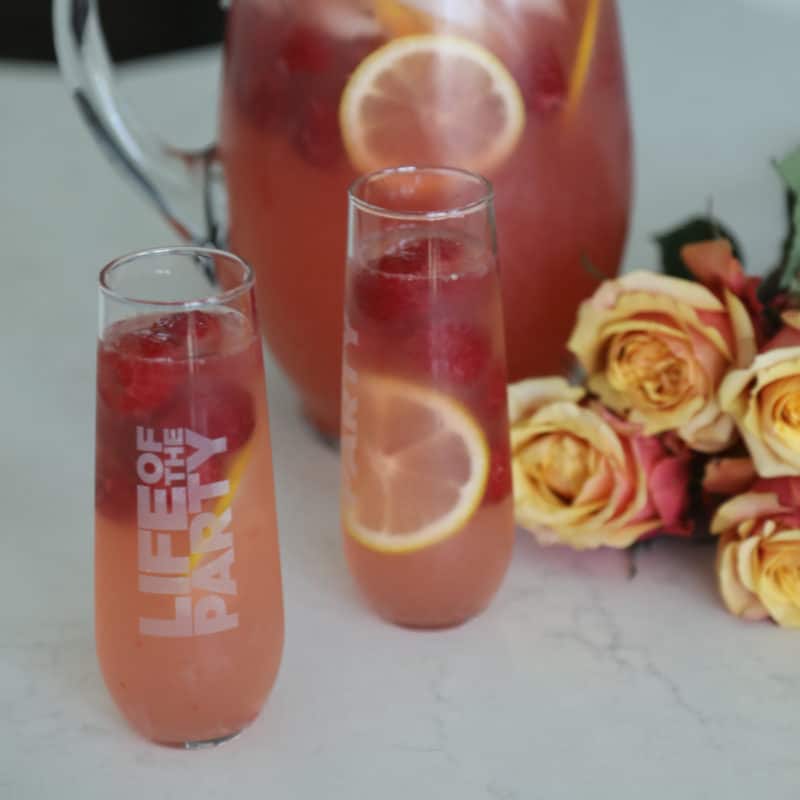 Ingredients: Moscato, Pink Lemonade, Lemon Wedges, and Raspberries for Garnish
A pitcher of this blush-pink cocktail made with fresh raspberries looks so good on a spring or summertime brunch spread.
Ingredients: Mint Simple Syrup, Fresh Mint Leaves, Kentucky Bourbon, Crushed Ice, Hibiscus Syrup
The Mint Julep is the perfect Easter Cocktail! We need a reason to enjoy this delicious cocktail on days other than the Kentucky Derby.
Spring Cocktail Shots
Crafted shots go far beyond pouring liquor into a row of shot glasses. These shots for spring taste like two of our favorite sweet treats and easily accompany a brunch setting.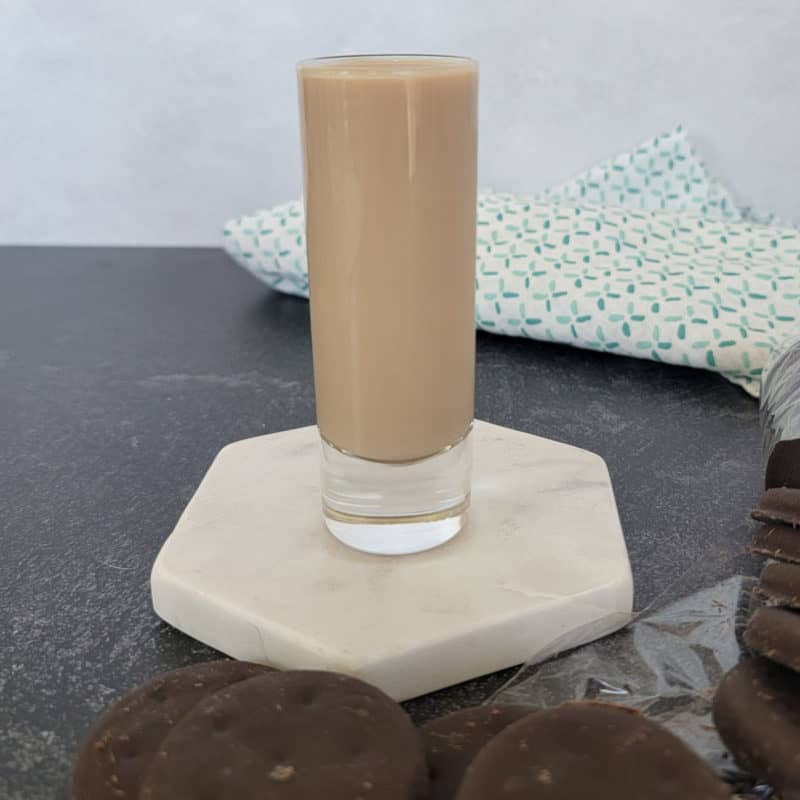 Ingredients: Kahlúa Coffee Liqueur, Bailey's Irish Cream, Peppermint Schnapps
Spring is Girl Scout cookie season, so why not celebrate it with this delightful dessert shooter inspired by our favorite Girl Scout cookie, the Thin Mint?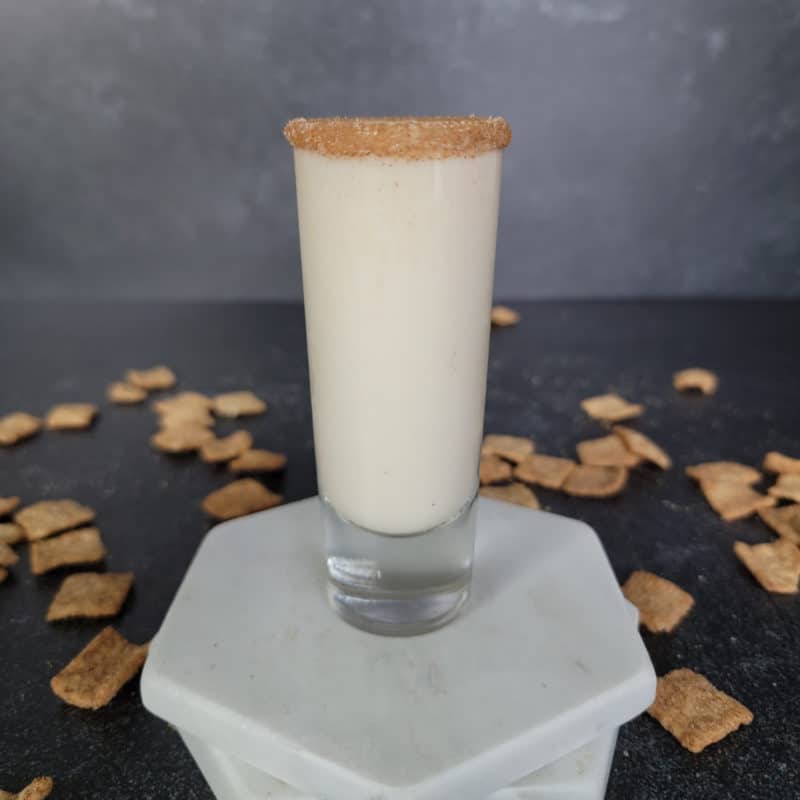 Ingredients: RumChata, Fireball Whisky, Cinnamon Sugar
This sweet shooter has brunch written all over it! We won't judge if you take a shot with our Cinnamon Toast! We love the cinnamon sugar rim on this cocktail shot.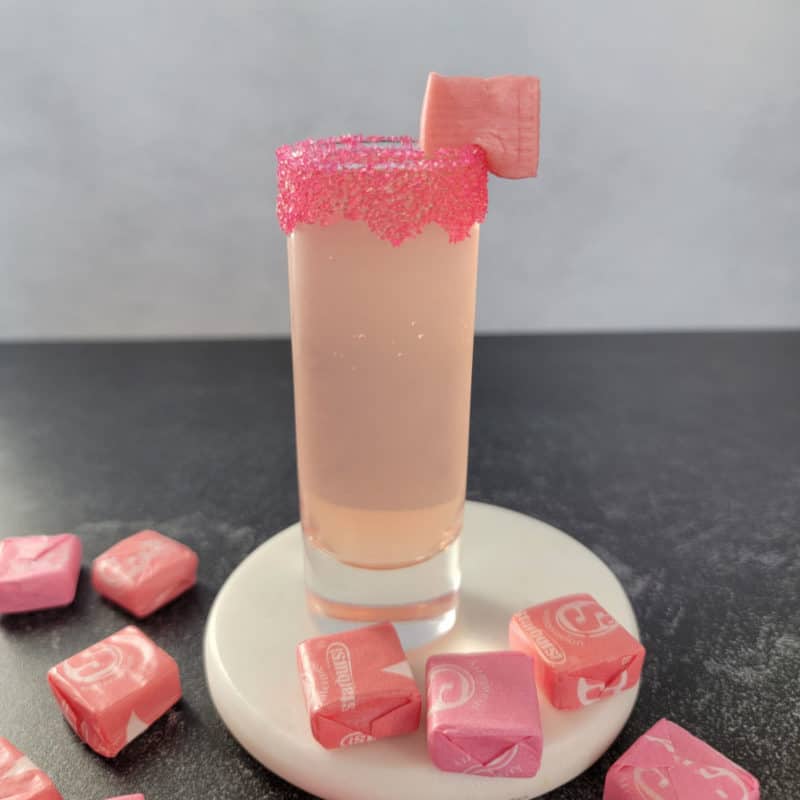 Ingredients: Vanilla Vodka, Watermelon Schnapps, Sweet and Sour Mix, Corn Syrup, Pink Sprinkles, Pink Starburst for Garnish
We crafted this shot recipe when Starbucks' Pink Starburst Refresher became a cult favorite in the blogosphere. Vanilla vodka, sweet and sour mix, and watermelon schnapps combine to create a fun shooter that tastes just like the paper-wrapped square candies.
This gem is from our series of candy-flavored shots. If you like this recipe, check out our other ones inspired by fan-favorite candies, such as the Tootsie Roll Shot and the Butterfinger Shot.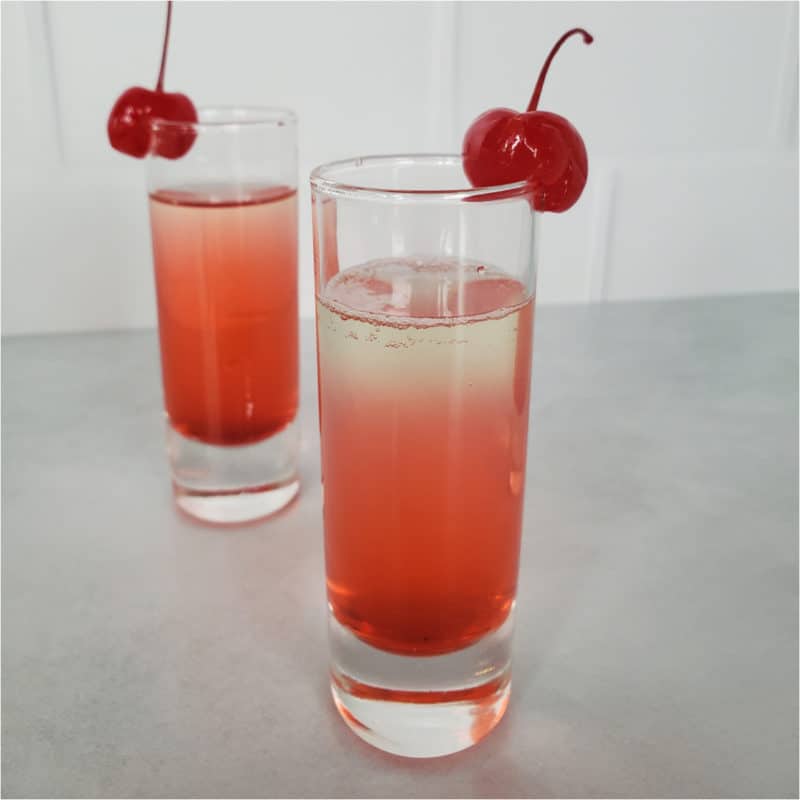 Ingredients: Vanilla Vodka, Pineapple Juice, Grenadine
Get ready to be delighted by this shooter's smooth blend of vanilla vodka, pineapple juice, and grenadine. Garnish this tropical dessert-turned-libation with maraschino cherries like a pineapple upside-down cake. For a full-sized cocktail, increase the proportions according to the size of your glass and serve in a martini glass or on the rocks.
You'll need shot glasses, a cocktail shaker, and a bartending spoon for this layered shot recipe. The bar spoon is essential for the layered, gradient-like effect that makes this shot pop.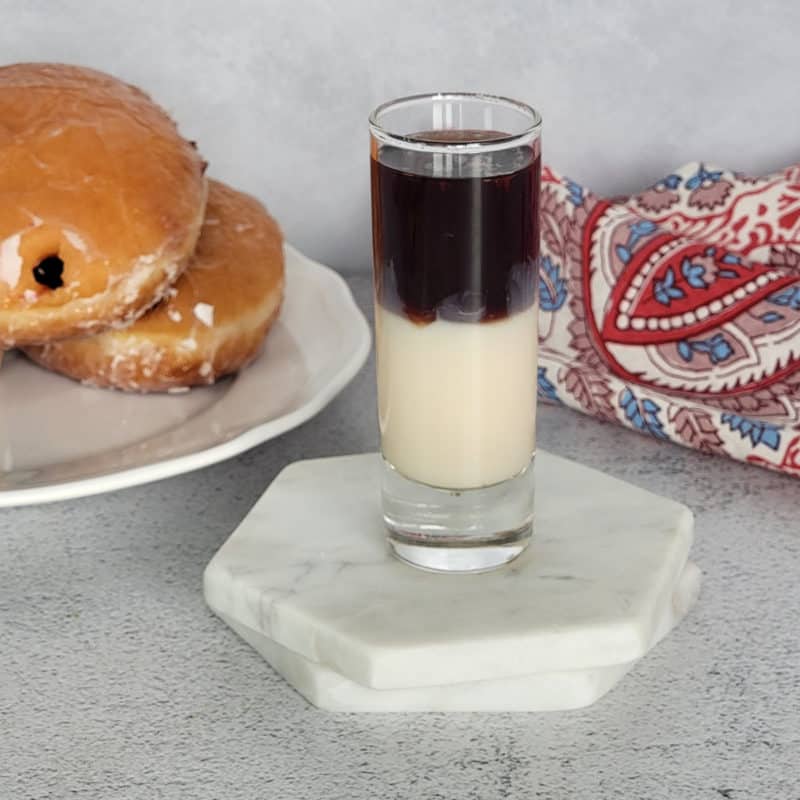 Ingredients: RumChata, Chambord Liqueur
This decadent and fun layered shooter tastes like a jelly-filled pastry. Our favorite Spokane donut shops inspired us to make this shooter, which also gave us an excuse to pick up a dozen for the recipe photos. Swap the RumChata for Bailey's Irish Cream if you're feeling adventurous, as this may give it a minty aftertaste.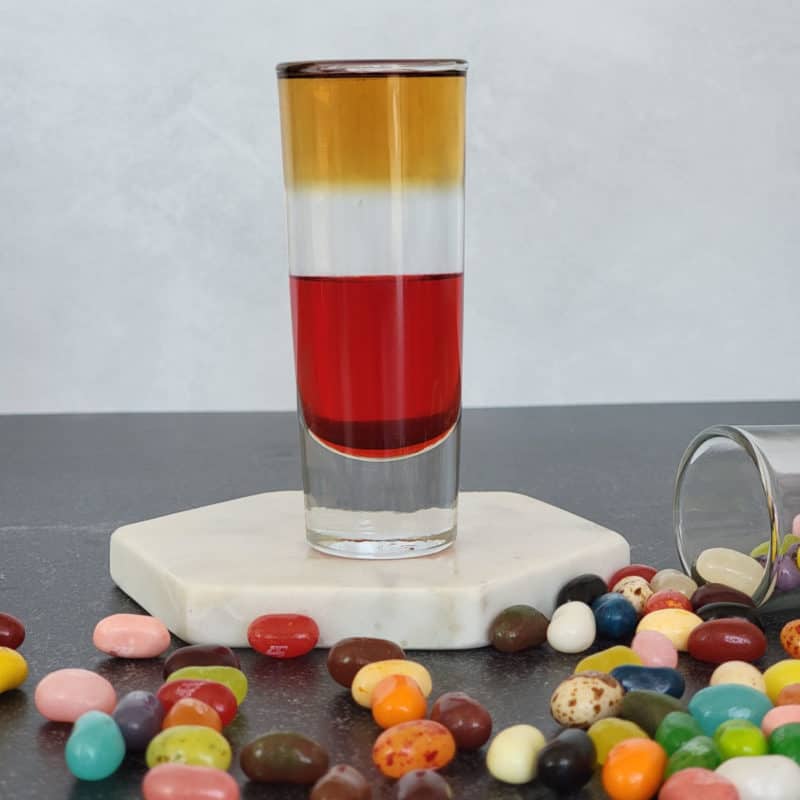 Ingredients: Grenadine, Sambuca Liqueur, Southern Comfort
Do you love licorice? If so, you'll love the anise-flavored sambuca that adds a unique and nostalgic quality to this shot. You'll need OXO angled jiggers, a bartending spoon, and 2-ounce shot glasses to make it come alive.
Want a sweet, brightly-colored version of this shot? Make this layered shot with blue curaçao, cherry vodka, and pineapple juice.
Need help with cocktail layering? We have a nifty guide to pouring layered shots to help light the way.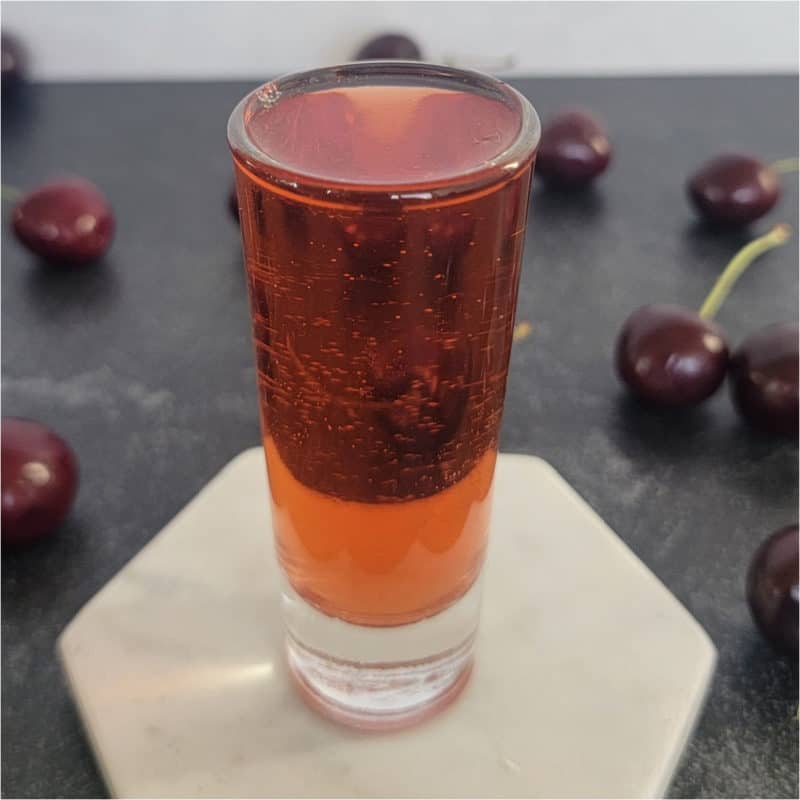 Ingredients: Grenadine, Cherry Vodka, Red Bull Energy Drink
Cherry Blossoms are one of my favorite parts of spring which makes me think of this Cherry Bomb Cocktail!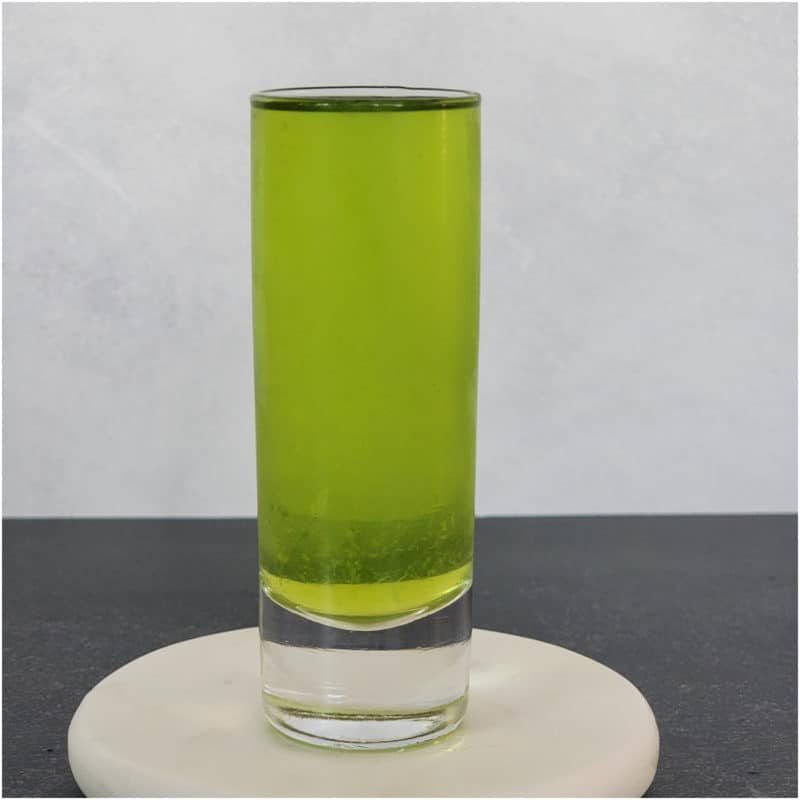 Ingredients: Amaretto Almond Liqueur, Midori melon liqueur, lime juice
The snow has melted and golf is starting up again! Hopefully without a broken down golf cart. LOL! Just in case you can enjoy this bright green cocktail!
Favorite Bartending Tools
Ice Cube maker - This ice cube maker produces the most amazing cubes of ice perfect for cocktails. It easily fits in the freezer and you can make up to 3 trays of round ball ice at a time.
2 ounce shot glasses - We love these 2 oz shot glasses especially for layered shots.
Bar Spoon - Bar spoons help to create layers in the cocktail shot. They fit perfectly into the cocktail shot glass to stir your spring cocktail recipe.
Cocktail Shaker – This cocktail shaker comes with a fantastic set of tools. You want to pick a cocktail shaker that is easy to hold and shake and strain the spring cocktail with. Also called a mixing tin
Stemless Martini Glasses - These stemless martini glasses are fantastic.
Martini Glass - We like the look of the classic martini glass
Jell-O Shot Cups - We suggest using two-ounce Jell-O shot cups.
OXO angled jiggers - these are our go-to measuring tools for cocktails. They work perfectly for pouring in layers for cocktails.
Margarita Glasses - We like the look of classic margarita glasses but you can use any glass for this great cocktail.
Champagne Flutes - We love the look of classic champagne flutes for Valentine's Day cocktails!
Hurricane Glass - For a truly tropical look serve this drink in a hurricane glass.
Copper Mule Mugs  - Copper Mule Mugs are the classic way to serve Moscow Mules. The copper mugs keep them nice and cold and look amazing.
Old Fashion Glass/Rocks Glass - Classic rocks glass for cocktails.
We also love a great coupe glass they are the hottest trend this year. A Collins glass or champagne flute are always a great idea when serving a fun spring cocktail.
Recipe Tips
Printable recipe card instructions are available in each individual blog post.
Nutrition information, including calories, protein, calcium, carbohydrates, fiber, vitamin c, potassium, cholesterol, sodium, trans fat, monounsaturated fat, polyunsaturated fat, and more, will vary depending on the products used.
Additional Cocktail Collections
Funny Drink Names - Check out our collection of cocktails with funny names.
Hot Chocolate Recipes - A fun collection of different ways to make Hot Chocolate
Triple Sec Cocktails - Our favorite cocktails made with Triple Sec
St. Patrick's Day Cocktails - Everything from bright green cocktails to Guinness Cocktails and everything in between.
Easter Cocktails - Celebrate Easter with a delicious cocktail.
Do you love recipes? Check out our copycat recipes, dessert recipes, and our CrockPot Recipes.
Follow Tammilee Tips on MSN, Facebook, Instagram, and Pinterest, for all of our recipe posts.