We decided to take the Altun Ha Mayan Ruins Shore Excursion in Belize while we were there. We had heard that it is better to get out of Belize City and see the jungles and ruins. I was really excited that we might get to see monkeys in the wild.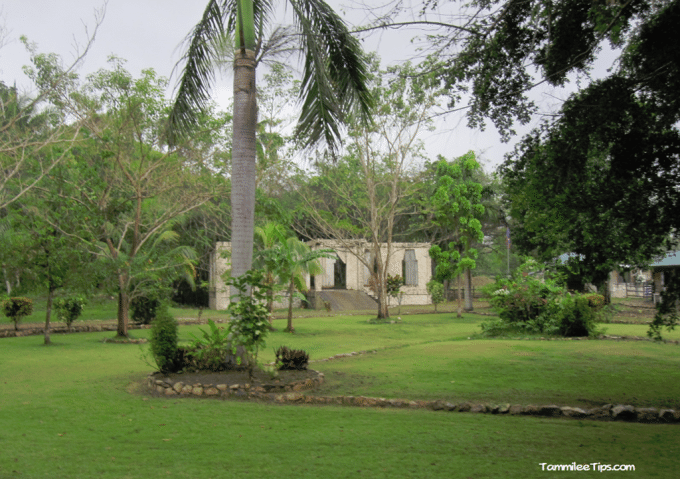 Altun Ha Mayan Ruins, Belize
The bus ride out to Altun Ha takes a while. Be prepared for bumpy roads along the way. It was really interesting seeing the changing landscape as we headed out of Belize City and to Altun Ha.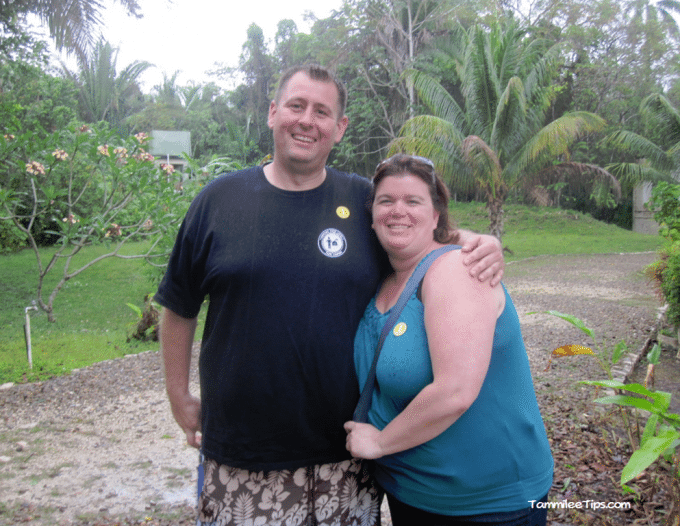 This is a rainforest jungle area so be prepared to get wet. It started drizzling during the beginning of our tour and poured by the middle of it.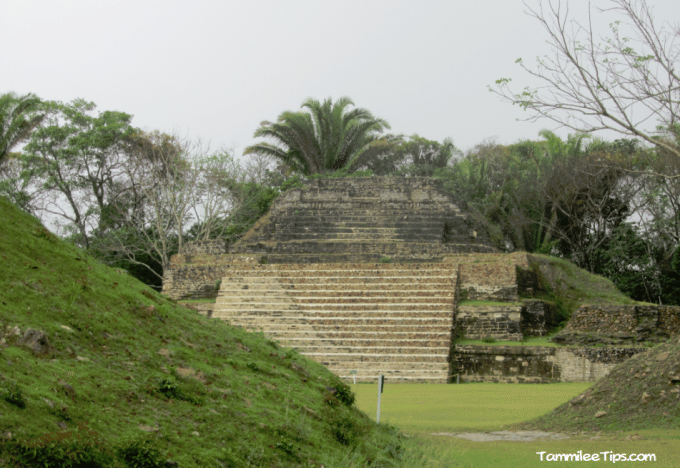 The Altun Ha Mayan Ruins are amazing. They are everywhere. You can see how the village was set up and hear about the Mayan Culture.
It is believed that these ruins were built around 900 bc possibly a few centuries earlier. It is hard to imagine that these Mayan ruins are over 2000 years old when you are standing in front of them.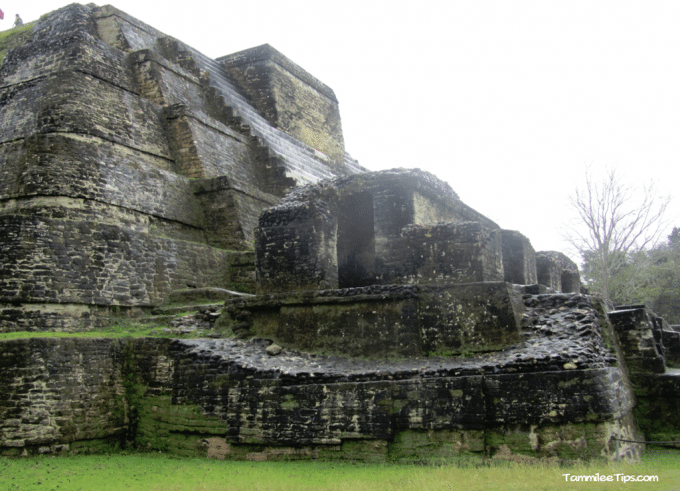 A few people on our tour decided to climb to the top of one of the ruins. I figured it was pouring rain and I had no desire to be caught in a lightning storm at the top of a ruin.
After touring the Altun Ha area we headed out for lunch and a river cruise back into Belize City.
Things to know about Altun Ha Mayan Ruins Excursion
You will want to be prepared for a warm/hot tropical jungle environment. Make sure to pack sunglasses, a hat, a travel umbrella, and comfortable shoes.
Most of the landscape is smooth and easy to walk with manicured grasses.
Additional Cruise Articles
Snorkeling Belize Barrier Reef
Check out all of our Caribbean Cruise Travel Guides