During our Carnival Sunshine cruise, we had the chance to snorkel Belize's world-famous barrier reef. We took an excursion right from the Carnival Sunshine and headed out to the reef. This was our first time snorkeling in Belize and we loved it.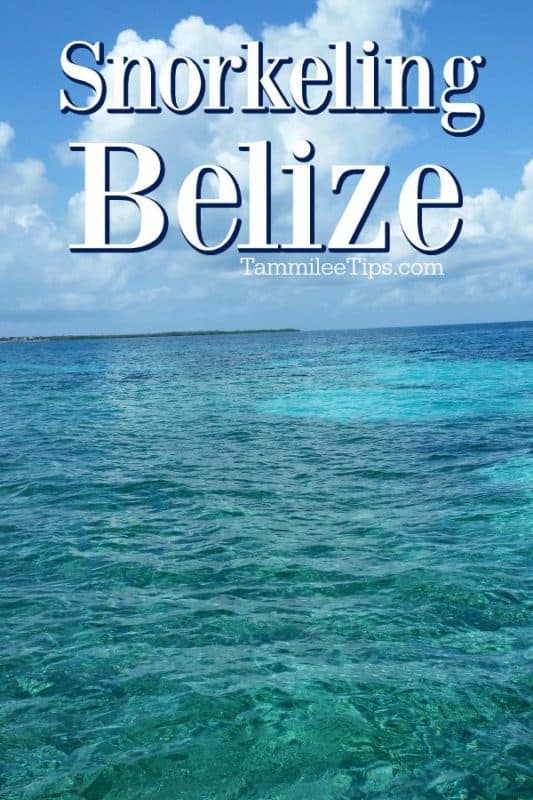 Snorkeling Belize's world-famous barrier reef
The snorkeling excursion left directly from the ship so we did not have to take time to tender into Belize City and then head to the reef. Our first stop was the marine station for the excursion company to be outfitted with our snorkel equipment and safety gear.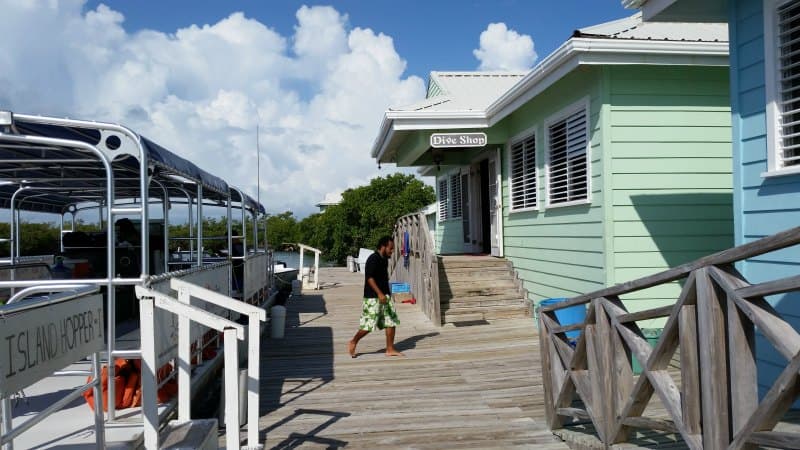 There is a restaurant, snack shop and gift shop at the marine station. This is a pretty quick stop and then we were off to snorkel.
The snorkel guides broke the entire group into smaller snorkel groups so a guide was with each group. Depending on your snorkel skill level you were placed together into smaller groups of 8-10 people.
Our group was pretty advanced so our guide took us out a way on the reef and led us through some shallow areas along with areas with fire coral.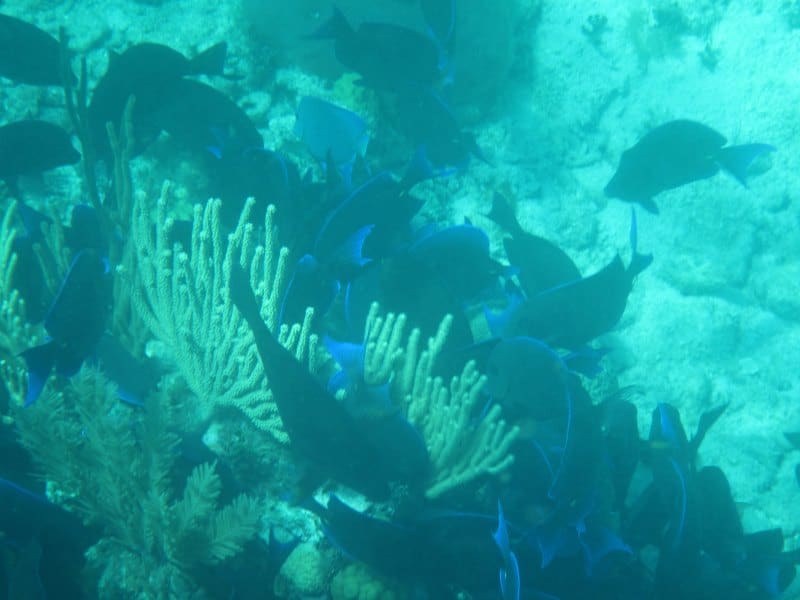 The water was incredibly clear during our visit. We had the opportunity to see a wide variety of coral and fish. We were really impressed with the variety of coral seen in a small area.
Our guides stopped us along the snorkel trail and pointed out different types of fish and coral for us. He made sure to point out the fire coral and the areas that we needed to be extremely careful snorkeling through.
After snorkeling for close to an hour we boarded the boat and headed to a gorgeous sandy island for refreshments and to relax for a while. There were hiking trails, beach chairs, and kayaks that were available for guests.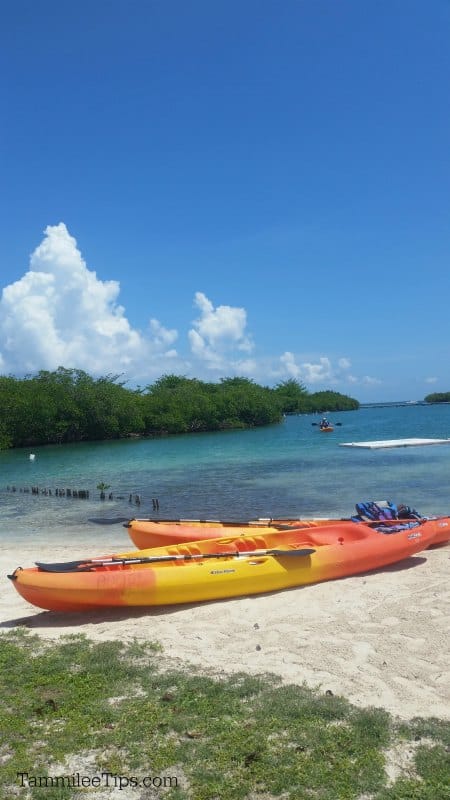 This stop lasted about 30 minutes before we headed back to the Carnival Sunshine. This was a fantastic excursion and so worth it. I would snorkel in Belize again in a heartbeat! The water was warm, the fish were beautiful and it is was just plain gorgeous! The perfect way to spend your cruise day in Belize City.
Additional Caribbean Cruise Articles
Catamaran Snorkel and Sail in Cozumel
Check out the great things to do in San Pedro, Belize!
Check out all of our Caribbean Cruise Travel Guides
 We were provided with our Carnival Cruise and Excursion as part of a press trip. All opinions expressed are our own.