During my cruise on the Carnival Magic, I experienced the Cave Tubing Excursion in Belize. This was an excursion I can honestly say I would never have thought of doing. I was convinced to do it by a friend that was also on the cruise. Plus it was a new 40 before 40 which was great.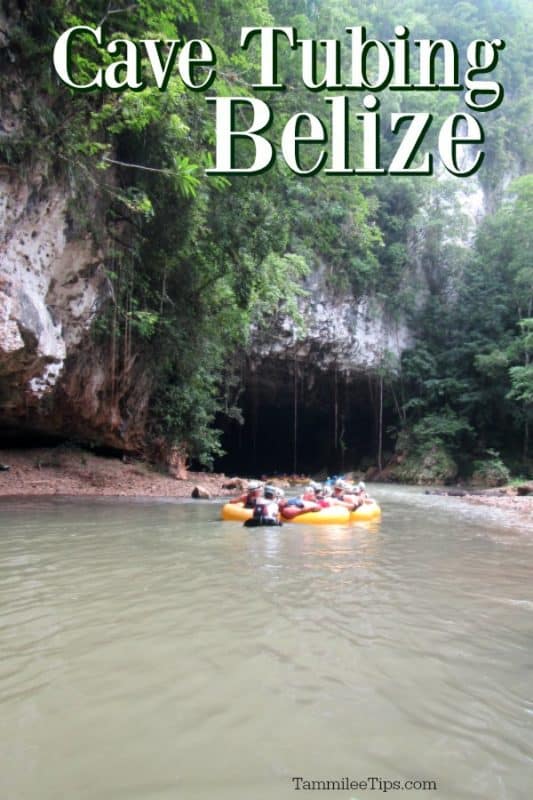 Cave Tubing Excursion in Belize
Here's the thing....I honestly thought about backing out because I was so scared. I had this huge fear built up in me that it was going to be crazy scary, that there were going to be creepy crawly things because hello you are in your swimsuit in a cave and that is just creepy. Plus I thought the hike in would be miserable, that it would be hot, that I wouldn't have fun. So pretty much anything that I could think of to freak myself out with I did.
As you can tell, I survived the experience and didn't chicken out. I lived to tell the tale of Cave Tubing in Belize and give you a play by play, so you know what to expect with this excursion.
1st off it is nowhere near as scary as I had it built up to be! YES, I did have a couple of moments of thinking, HOLY **** I am in a cave, and I can't see anything but headlamps, and I have no idea how long we are going to be in this...EEK!
BUT it was not as bad as I thought it would be. Thank goodness!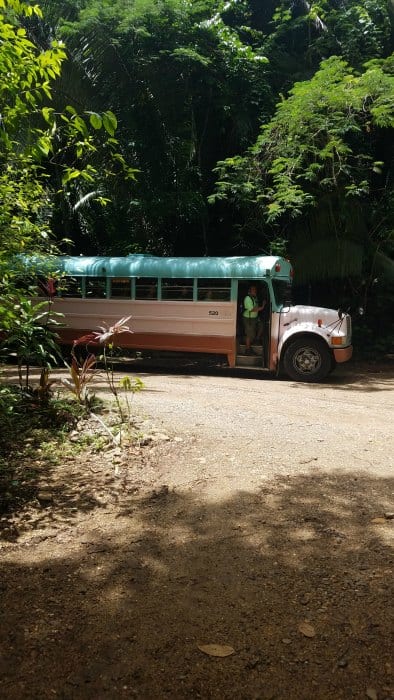 We met up with our excursion group in the morning and tendered into Belize City. Once in Belize City, we boarded an air-conditioned bus for the drive to the river. It took about 90 minutes to reach the cave tubing area.
We got off of the bus and quickly loaded onto a school bus for a 1-minute ride up and over a hill. If you do this excursion make sure you get a seat on the school bus and don't try standing.
It is a crazy incline and decline on the hill the school bus goes over. A few of my friends almost fell completely over because it was such a steep hill.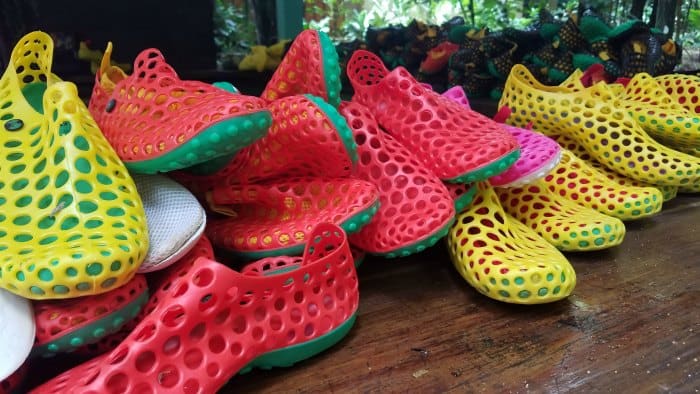 Once off the school bus, you are walked to an area you can rent a locker for $8. If you have a few of you going, you can honestly probably share a locker unless you have a ton of stuff.
I had a small bag and could have easily fit a few more small bags in my locker. You can also rent water shoes for $5. Flip flops are not allowed on the excursion.
I wore these Teva sandals, and they worked great. You do have to walk in the river so you want shoes that will stay on and be comfortable.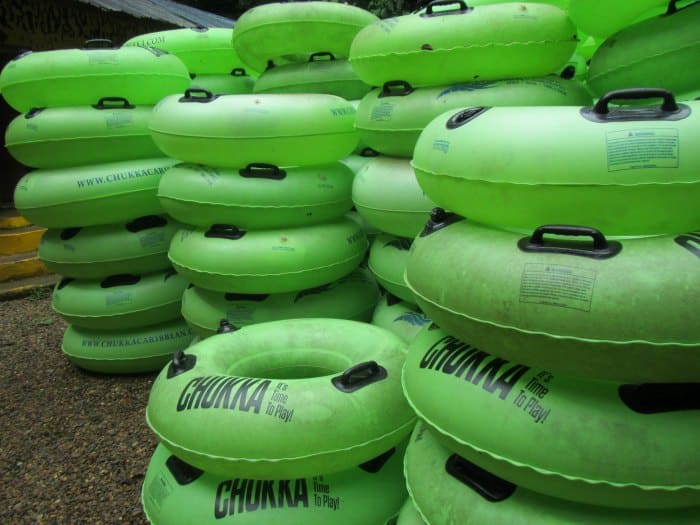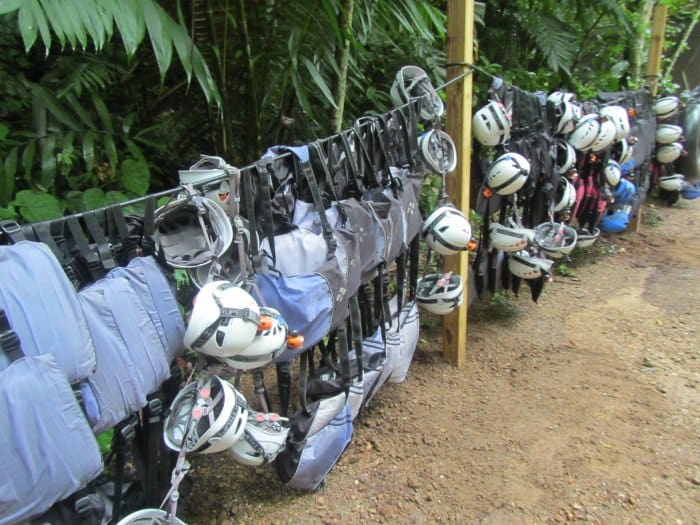 As we were putting our stuff away, we were group into groups of 8 people. Make sure you stay with the people you want to raft with. Once we were grouped together, we walked down and met our guide.
The guides stand in a line and are assigned as you walk down from the locker area. We then walked a minute or 2 to an area with life jackets and headlamps. We suited up in our life jackets, headlamps, and grabbed our tubes.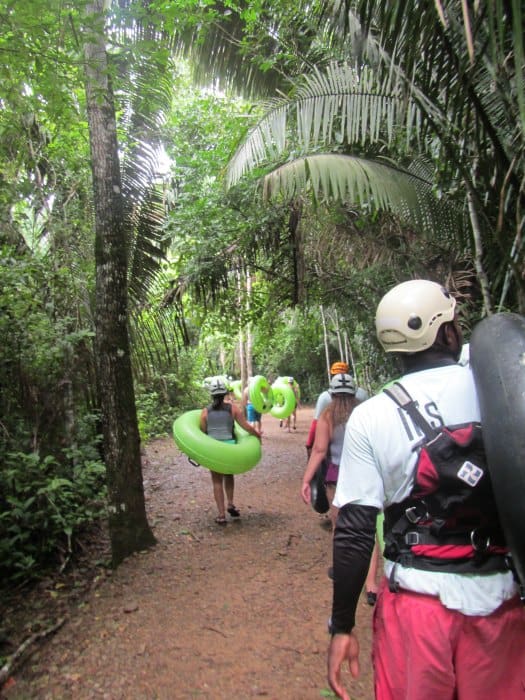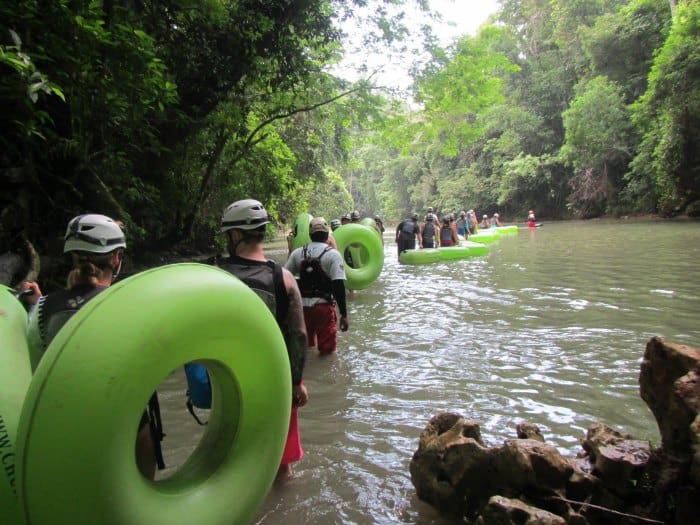 We started off on a walk and I thought all the reviews were crazy because we were at the river in about a minute...silly me! This was just the start of the trek. You cross the river with your gear and go up 33 steps to the nature walk.
The "nature" walk took about 20-30 minutes. It is a really pretty walk through the jungle. Our guide sadly did not tell us much about the area except to point out a pineapple that was growing near the trail.
One thing to prepare for is walking after crossing the river. Your swimsuit bottom is a bit wet, and it can get a bit well chafing by the time you get to the next stop. I wish I would have worn a pair of shorts that I could get wet, so I didn't feel like everything was rubbing while walking.
Plus it just feels kind of weird to walk for 30 minutes in your swimsuit wearing a life jacket.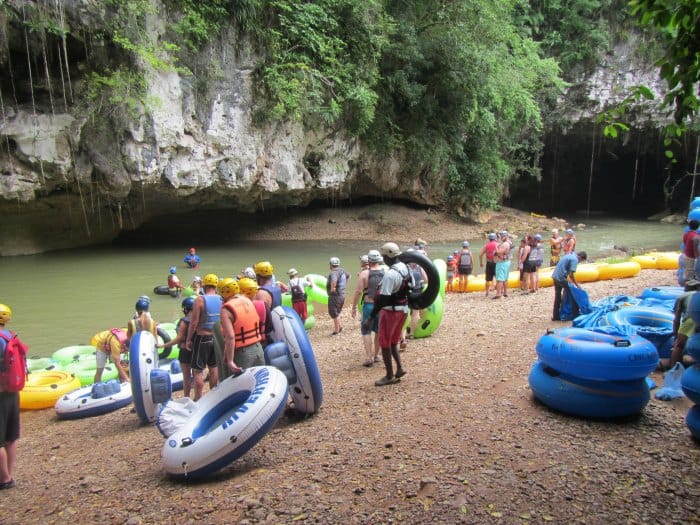 Once we reached the river, our guide tied our tubes together and asked us to jump on. If you can, I would get on the left side facing towards the cave.
I was on the right side and had to twist to see some of the cool things in the cave. I was worried I was going to flip my tube if I twisted too much.
Also, make sure that you have someone check to make sure your headlamp is on. This way you know you have light in the river.
Once we were all situated our guide led us into the cave. I brought this underwater camera with me to take pics. I left everything else in the locker. I wished I would have had my phone with me for videos but didn't want to tempt it getting soaked.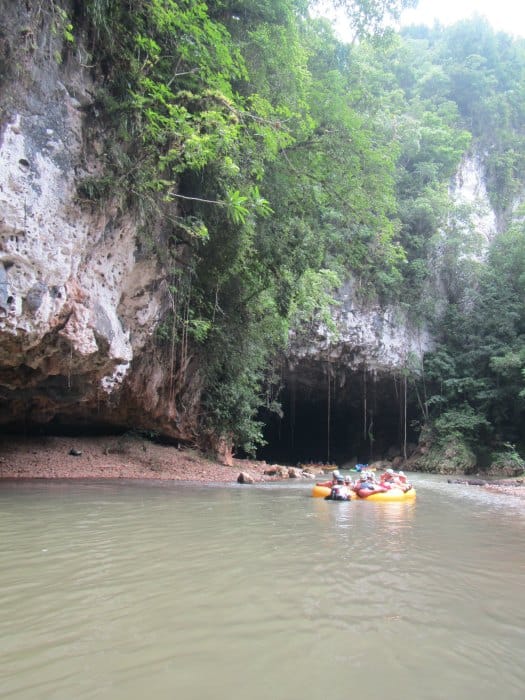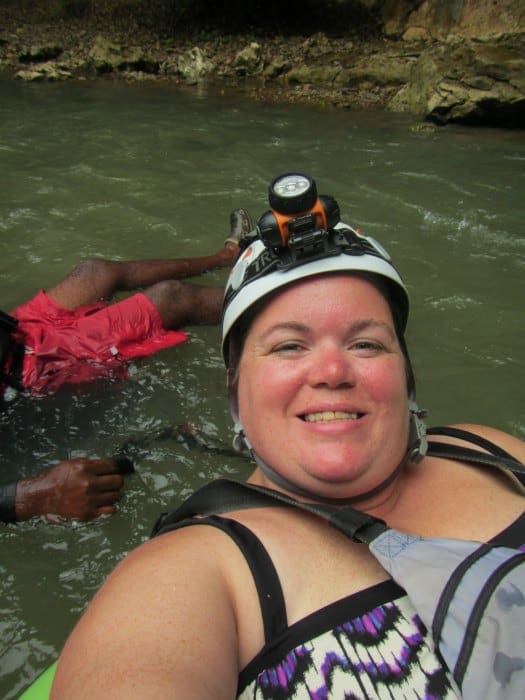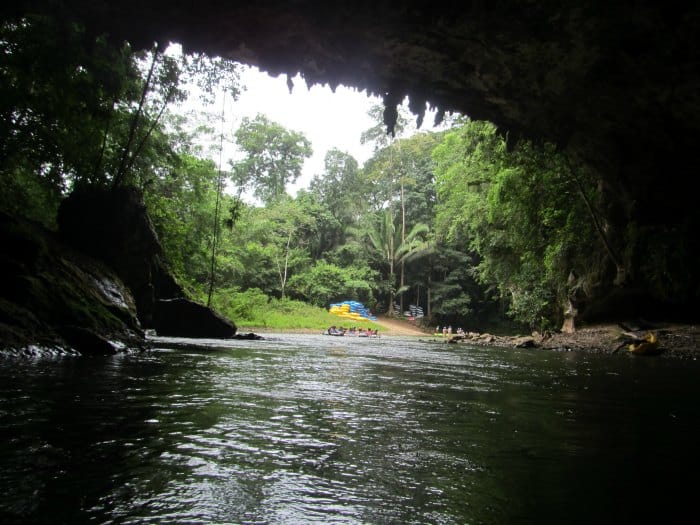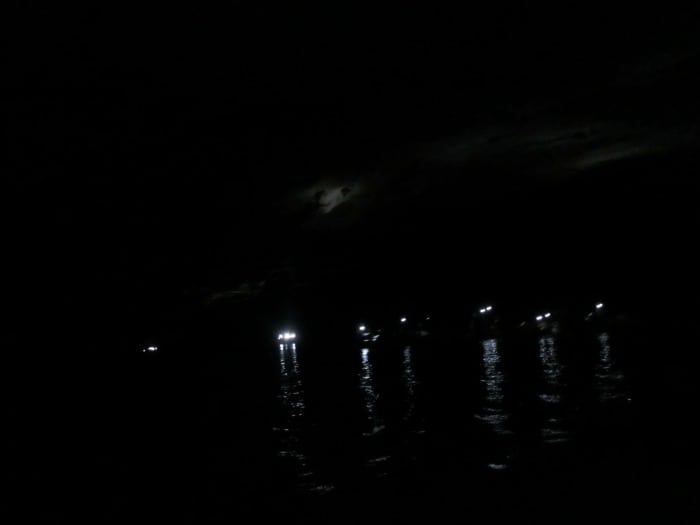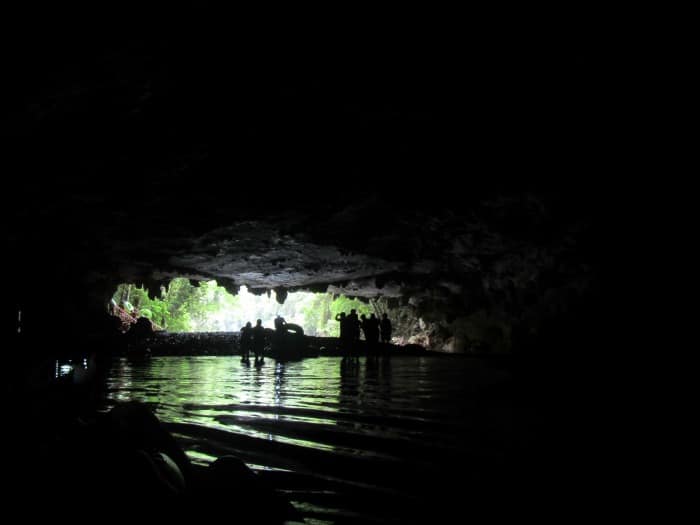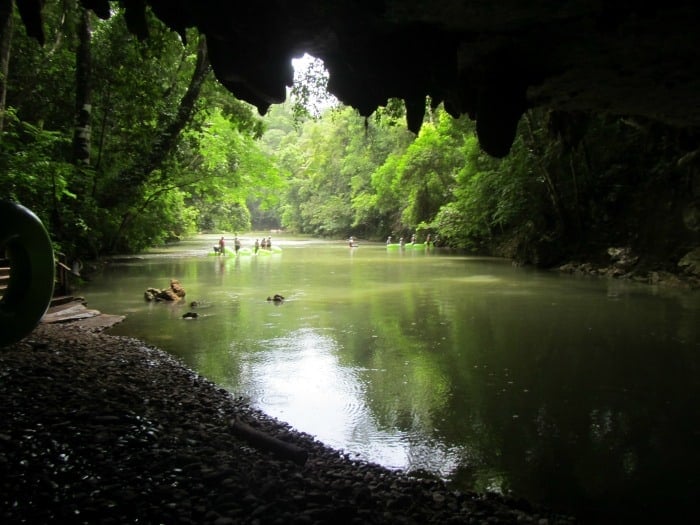 The actual cave tubing was around 25-30 minutes from start to finish. I had a hard time hearing and understanding our guide, so I sadly don't have much to tell about the inside of the cave. I could hear bits and pieces from other guides but not the full story.
It was a bit creepy to realize in some sections the only light you can see is from the headlamps. This didn't last long but it was a bit creepy, and I was not overly enthusiastic for those few minutes.
Thankfully you come around a corner, and there is an open area where the cave side has fallen in so there was natural light and an exit strategy if I freaked out too much.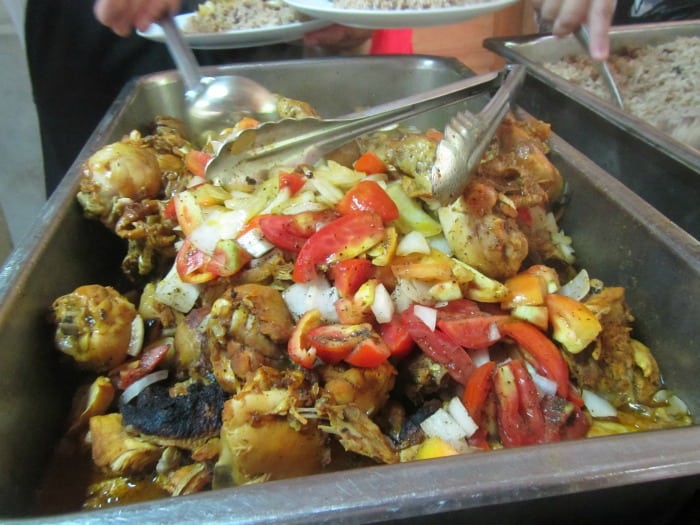 Once we reached the end of the cave, we walked up a few stairs and back down the original path to the locker area.
We quickly changed and walked over for lunch. Lunch consisted of a bit of chicken, rice and beans and coleslaw. There were drinks available to purchase at the bar.
If you are vegetarian, I found bags of chips, some candy bars and nachos available for sale. After lunch, we repeated the earlier process of hopping on the school bus and then our tour bus back to port.
Overall I am glad I did the excursion and faced my fears. Was it what I expected sort of but not really. The time in the cave was a lot shorter than I pictured it being. This worked for me since I don't like caves but if you are expecting a long tour you may be disappointed.
I wanted to share the top questions I had going into the tour and the answers in case you are worried about the same things
How long is the hike for the Belize Cave Tubing Excursion
The hike takes about 30 minutes. There are around 10 stairs down to the river at the beginning, and then you cross the river and head up 33 stairs before walking a pretty flat trail to the beginning of the cave tubing.
The hike was pretty gentle minus 33 stairs after trekking across the river. The river trek took some balance as you have a tube in hand, and the water is moving fairly good.
Is the Belize Cave Tubing Scary?
Yes and no! It honestly depends on how you feel about caves and not being able to see an opening. I had a few moments of unease, but the actual tubing went so quickly it wasn't that bad.
Can kids go on the excursion?
For the Belize Cave Tubing Excursion with Carnival, there was a minimum age of 8 and a minimum height of 48 inches.
What do I need to bring with me?
A swimsuit, water shoes that are comfortable, towel, money for the locker and drinks, clothes to change into afterward so you don't have to sit in your wet swimsuit on the bus.
How long is the bus ride to the Cave Tubing?
The bus ride took approximately 90 minutes once we reached the Belize City port terminal.
Is there a requirement to wear life jackets?
Yes, guests are required to wear a life jacket, helmet, and headlamp.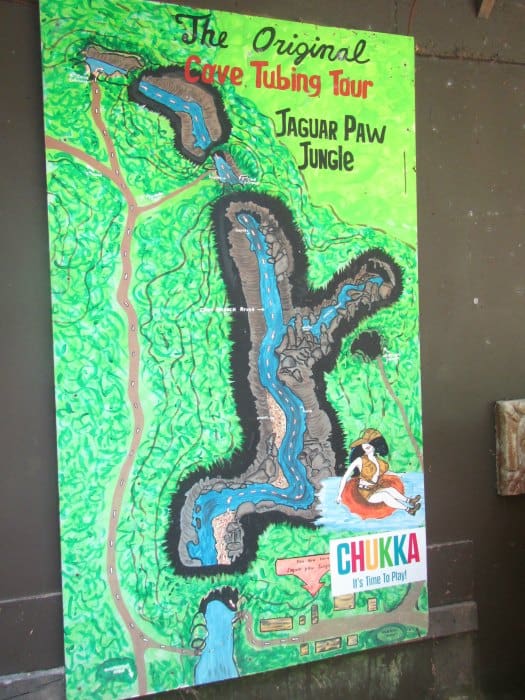 Additional Cruise Travel Articles
Cave tubing is just one of the amazing things to do in Belize during your vacation!
Snorkeling Belize Barrier Reef
La Romana, Dominican Republic Cruise Port
Check out all of our Cental America Travel Guides
I was provided my excursion as part of a press event with Carnival. All opinions expressed are my own.