Costa Maya is a really easy port to visit via cruise ship. The Costa Maya port terminal is within walking distance of the ship.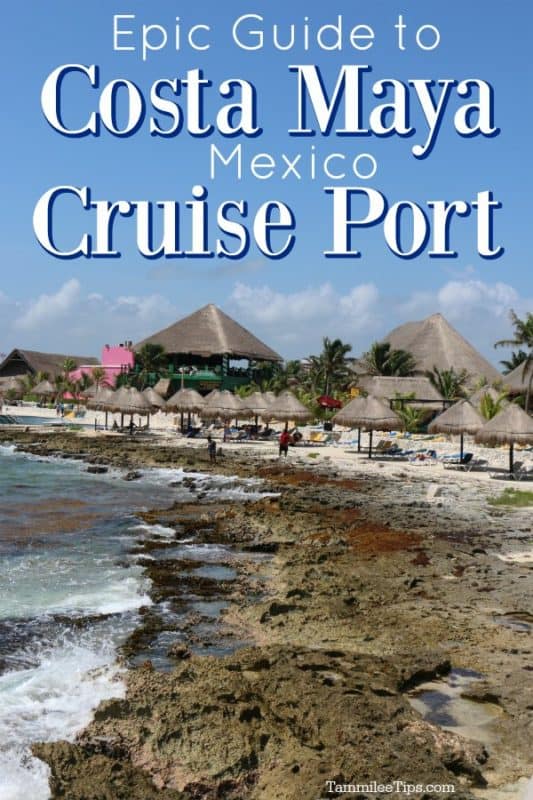 Costa Maya Cruise Port Guide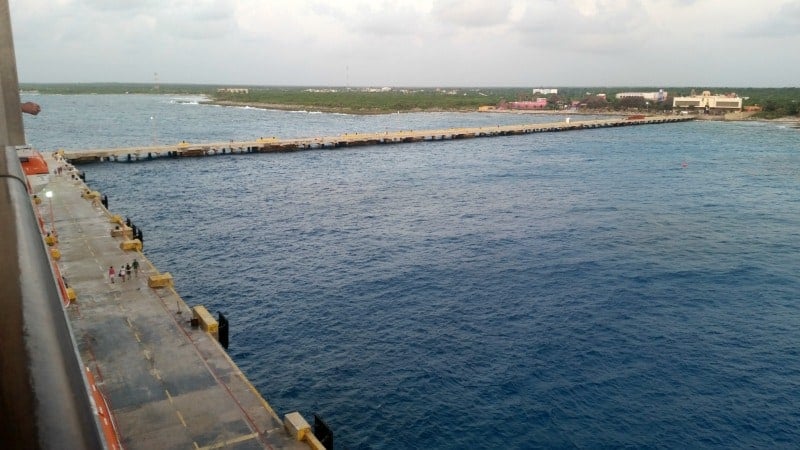 It takes about 5-10 minutes to walk from the ship to the shopping area or you can take a train down the dock. The train runs on tip money and goes back and forth down the dock while the ship is in port.
When you enter the port terminal there are shopping, bars, restaurants, and pharmacies all within the port terminal.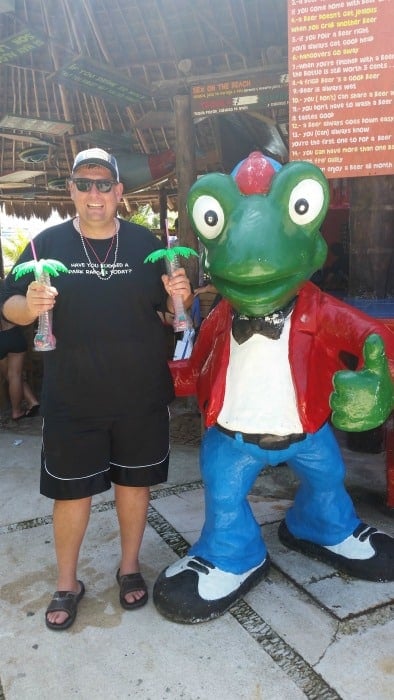 If you are looking for a nice cold frosty beverage Senor Frogs is happy to take care of you. They offer a really fun atmosphere along with large yard size drinks.  You can even join a conga line that includes shots of a blue liquor that is quite tasty.
Check and see if Kenneth is working while you are there. He was our waiter and he was so much fun!  He had us laughing and enjoying flavorful shots as we relaxed and just enjoyed being in Costa Maya.
Heck, you may even have a waitress walk by and give you a shot as you are enjoying the bar. Senor Frogs is a fun place to just hang out and soak up the fun!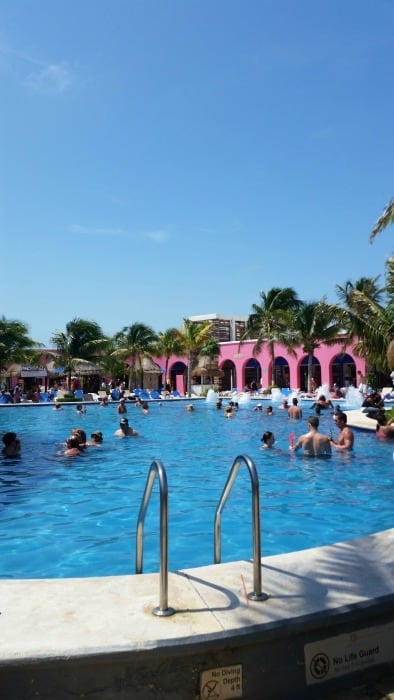 There is a saltwater pool right in the middle of the port terminal. You can lounge the day away with a cold beverage while soaking up the sun.
If you need to purchase souvenirs and gifts for home there is more than enough shopping in the port terminal. You can find everything from carts to full-size stores selling a bit of everything from pottery, wrestling masks, crafts, t-shirts, and dresses.
There is also a pharmacy on-site if you have been looking to pick up any medicine for your trip.
If you are interested in visiting outside of the port terminal there is a taxi stand on-site or an excursion from the ship maybe your best option. There is not a lot to do directly outside of the terminal.
There is a dolphin swim located on-site that you can book on the cruise ship. I am not sure if you can book this directly with the dolphin facility.
This port terminal does not really have a beach that is set up for lounging like other cruise ports. There are lounge chairs available but you will not be on a sandy beach. Most passengers lounged around the pool or at Senor Frogs during our visit to the port.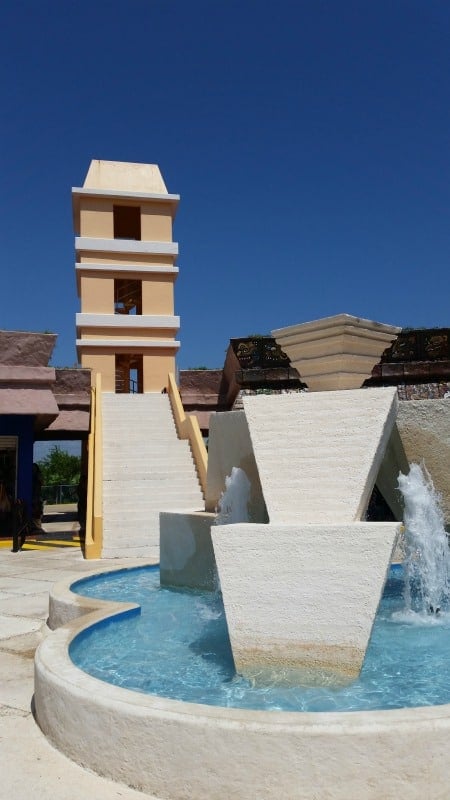 Additional Cruise Resources
Catamaran Sail and Snorkel Excursion - Cozumel
Chacchoben Mayan Ruins Excursion - Costa Maya
Cave Tubing Excursion - Belize
Mahogany Bay - Roatan