John and I spent the day in Cozumel on our last Caribbean cruise. We spent a few amazing hours at the Margaritaville Cozumel.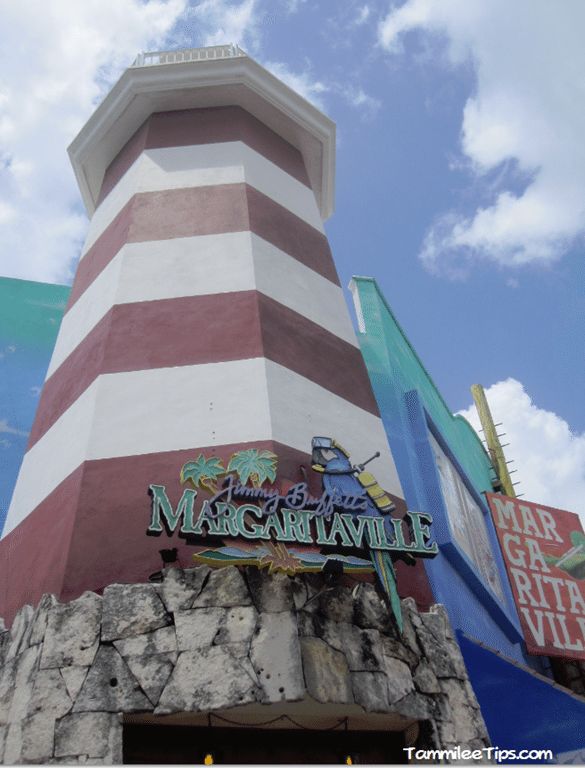 Margaritaville Cozumel
You can't miss the Margaritaville Cozumel lighthouse as you are walking down the street. It welcomes you into the restaurant for a fruity drink.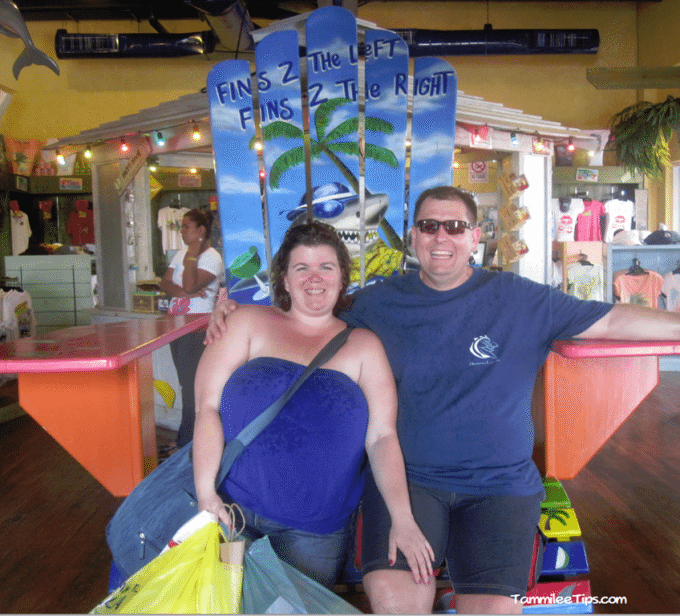 There is a giant beach chair in the gift shop that is perfect for a photo. It might also be a great resting spot if you have had 1 or 5 margaritas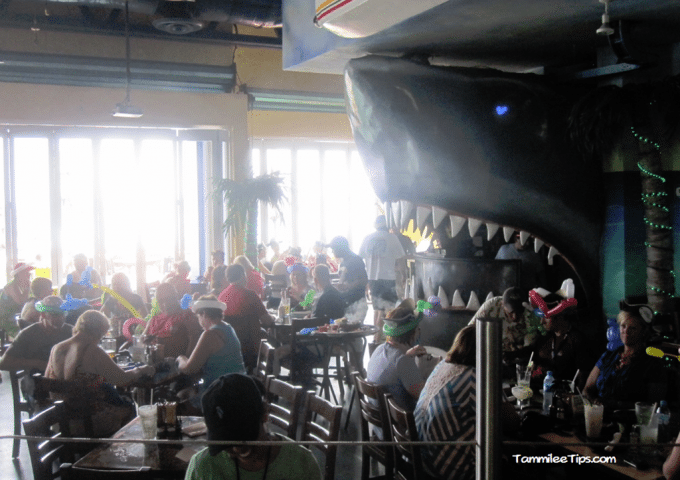 The Margaritaville Cozumel is filled with fun tropical decorations including a giant shark head.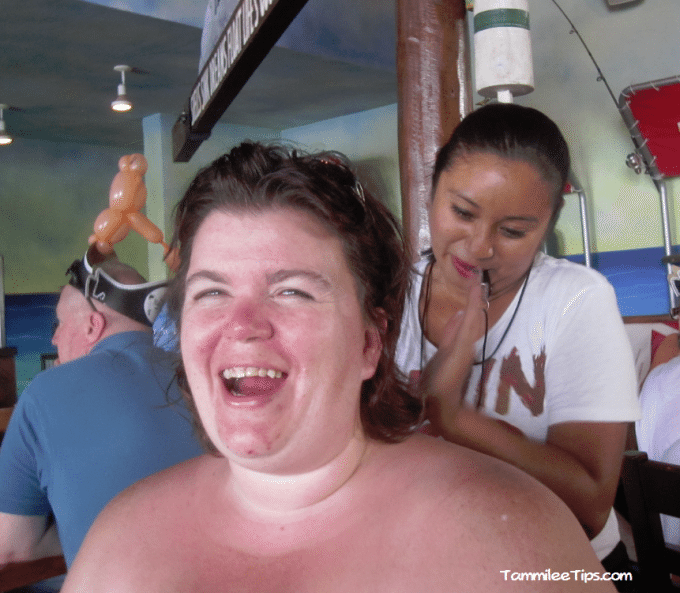 The waitress gave me a pounding massage after my first shot of tequila (yes I do have a shirt on it just doesn't look like it sadly in the photo)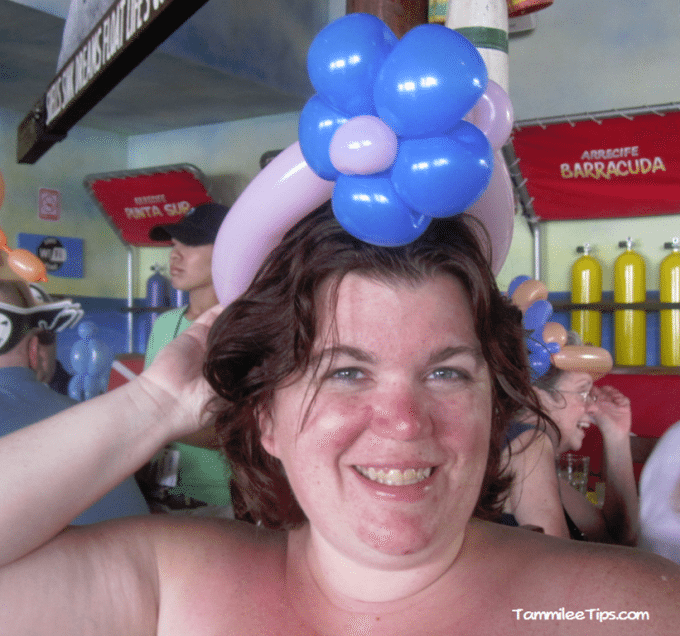 I received a fantastic flower hat while enjoying the atmosphere at the Margaritaville Cozumel.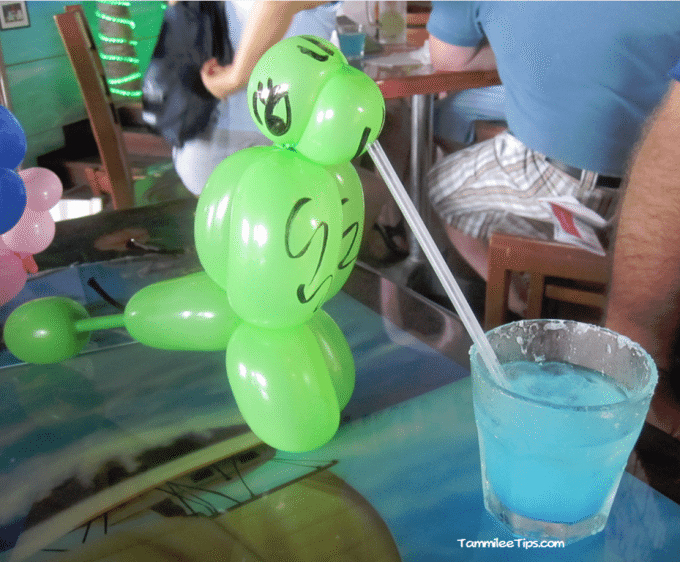 John's Parrot Balloon was a bit thirsty and decided it needed to try our amazing margaritas.
If you are out and about in Cozumel keep an eye out for brochures for Margaritaville. We found a brochure that had an amazing free drink special that we were more than happy to enjoy.
Additional Cruise Articles
Catamaran Sailing Excursion- Cozumel
Salsa Salsa Margaritas - Cozumel
Caribbean Cruise Tips and Hacks
Check out all of our Caribbean Cruise Travel Guides