There is nothing quite like jumping in the water and being surrounded by tropical fish. Let alone sailing on a catamaran along the coast of Mexico. During my cruise on the Carnival Magic, I had the opportunity to experience the Deluxe Beach, Catamaran Sail and Snorkel Excursion in Cozumel, Mexico. I should mention that this was not the excursion I had planned to take but it turned out amazing.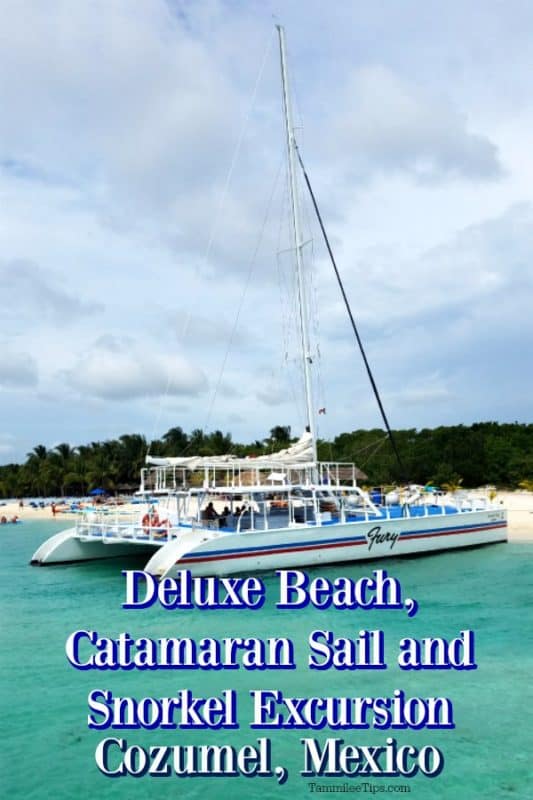 Deluxe Beach, Catamaran Sail and Snorkel Excursion in Cozumel, Mexico
When we arrived in Cozumel it started raining, a huge group of people that was due to be on my initial excursion canceled so we were unable to go sailing as we expected.
We transferred to the snorkel and catamaran excursion without much planning. I am sad to say that I didn't have an underwater camera with me.
I thought we were going sailing and packed for that. Thankfully there was space on the sailing excursion.
Danielle from Extraordinary Mommy and I jumped on the catamaran and headed out with honestly no clue what we were getting in for. It turned out absolutely fantastic. We spent the day relaxing, soaking up the sun, and having so much fun.
The catamaran leaves from the cruise terminal in Cozumel. It is a short walk from the ship to the pier were the catamaran left from. Once we hopped on board we went through a quick safety briefing and introductions we were off.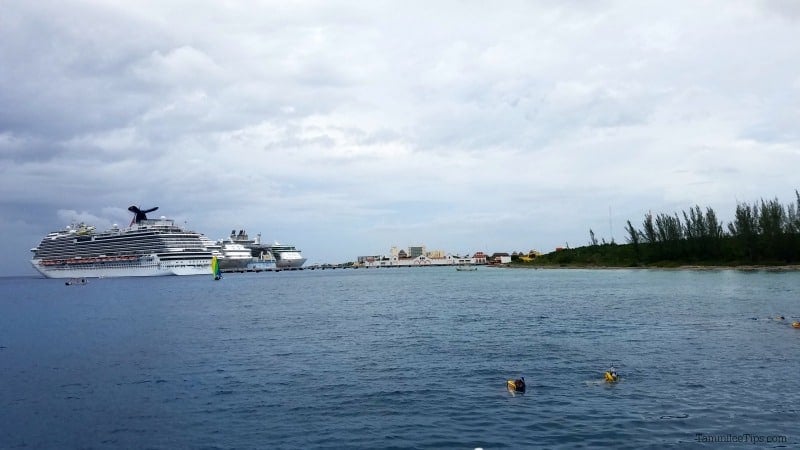 It is a quick cruise past the cruise ships to where we went snorkeling. This is a great opportunity to grab some great photos of your cruise ship!
The snorkel stop was a few minutes away from the cruise ship terminal. We left directly from the catamaran into the water and spent time snorkeling. There were so many more fish than I expected there to be. The ship had snorkels, masks, and fins for all of the guests. They set us up on our way to the snorkel spot.
We spent a fair amount of time in the water snorkeling. They did try to keep the group together. If you are comfortable snorkeling be prepared to move out of the way of people who are just learning to snorkel. There were a lot of fins going in one place. We ended up moving to the edge so we did not get a fin in the face.
You do board the ship from the water after snorkeling. This is a bit interesting but not too hard. The waves helped a bit to move up into the ship. They do have a photographer that took our pics before we got back on the boat. They sell these pics towards the end of the trip for cash.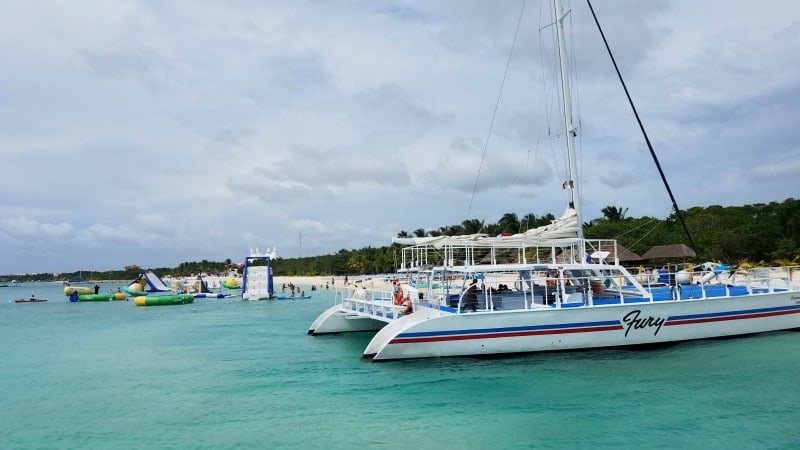 After snorkeling, we cruised to a private beach area and had the opportunity to play in the water, enjoy water toys, and so much more. I tried to Stand Up Paddleboarding for the first time.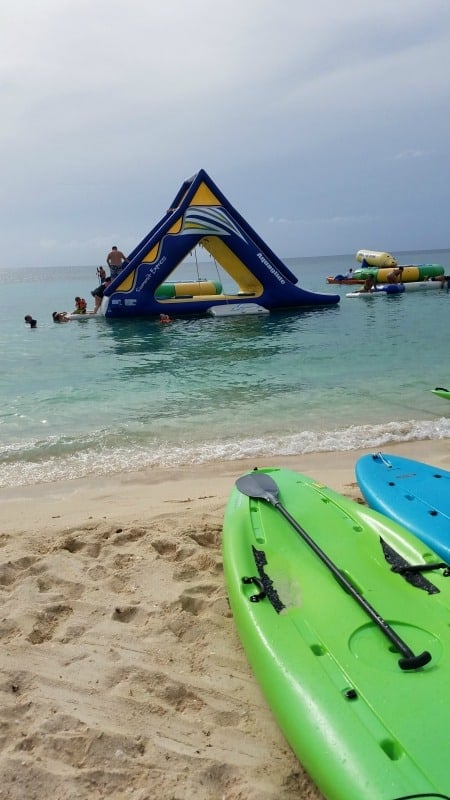 It was one of my 40 before 40 adventures. I am going to admit here and now that I totally went over the back of it and had to try and get back up on the board. BUT I did it so that is what really counts right. LOL!
It was so funny falling off the back, pretty sure my mouth was wide open laughing as I hit the water. Balance was not my best friend on the day I tried it. I need to do it again.
There was giant blow-up inflatables in the water to play on also. We had a pretty good amount of time at the beach before sailing back to the cruise ship.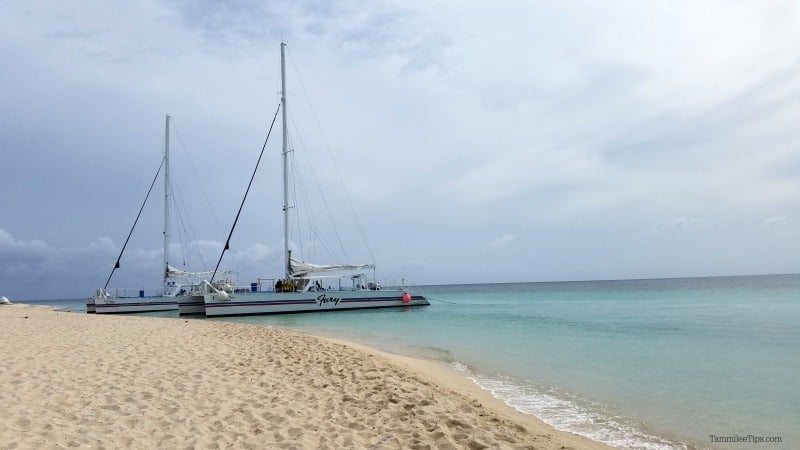 On the way back they turned up the music and the catamaran turned into a dance party. There was also rum punch and a few other beverages available onboard.
The Catamaran Sail and Snorkel Excursion excursion was a lot of fun even with not planning to be on it. I would definitely do the excursion again though next time I would bring my underwater camera so I could take some great fish pics.
Additional Cozumel Cruise Resources
Salsa, Salsa, and Margaritas Excursion - Cozumel
Cozumel Power Island Excursion 
Check out all of our Caribbean Cruise Travel Guides
I was a guest of Carnival Cruise Lines for this trip. All opinions expressed are my own.