During our cruise on the Carnival Ecstasy, we took the Passion Island Cozumel by Power Catamaran Excursion and loved it!
This excursion is all about relaxing in the sun, eating amazing food, and having a great time.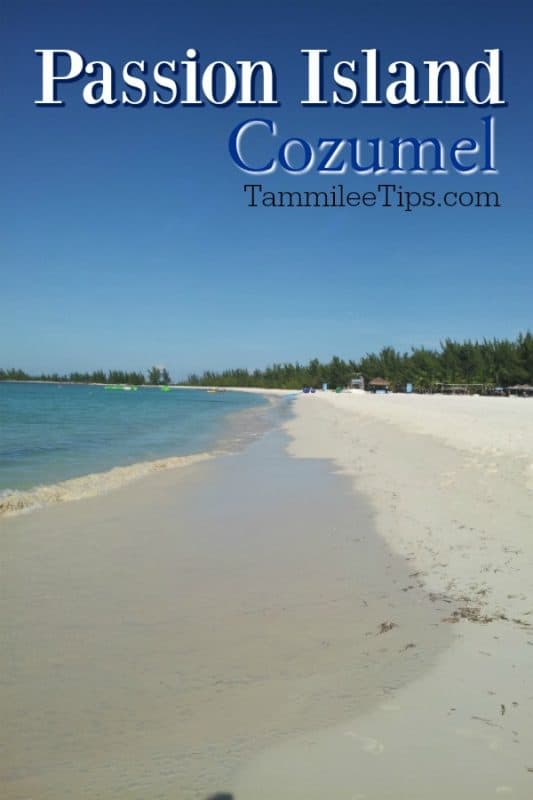 Passion Island Cozumel by Power Catamaran Excursion
The Cozumel Passion Island by Power Catamaran Excursion was the perfect way to spend a day doing absolutely nothing!
We have been to Cozumel before so we were excited to spend the day relaxing on the beach and just doing nothing. It is not often that we take the time to just chill and soak up the sun.
This excursion is perfect if you are looking to relax!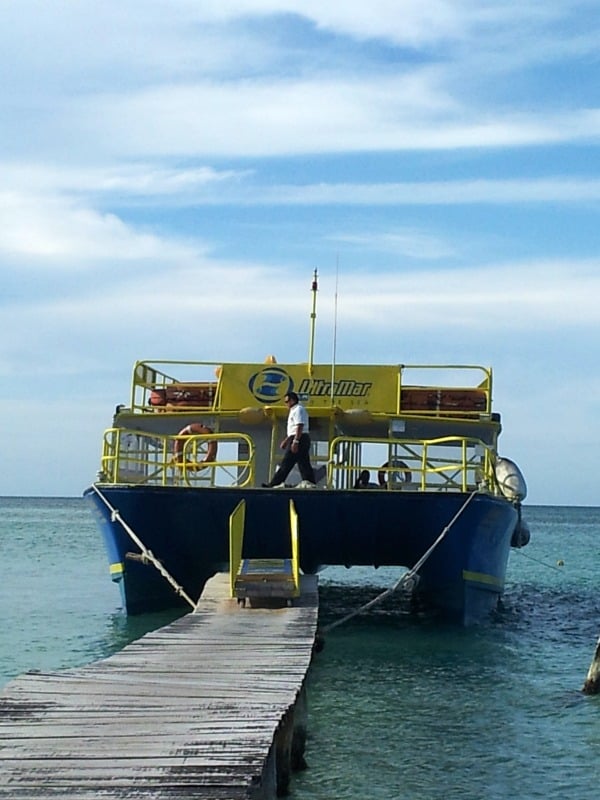 The Catamaran pulls right up to the island after a pretty quick ride from the cruise terminal. I would say the ride was about 30-45 minutes. It passed really quickly watching the flying fish alongside the boat and just relaxing to great music.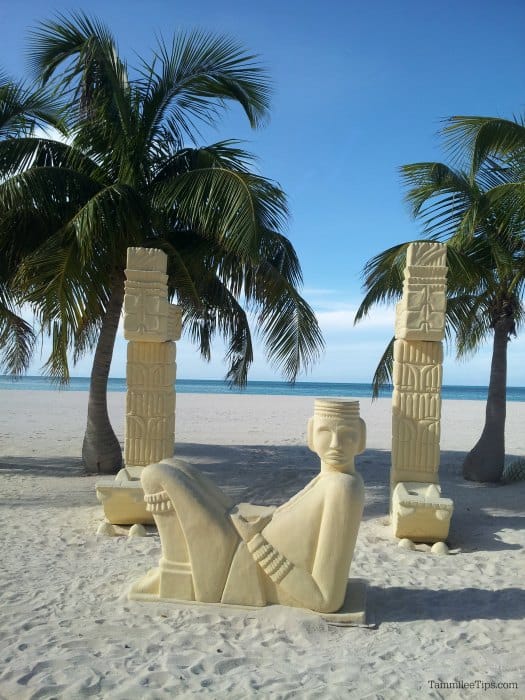 Once you reach the island you are led as a group to a photo area. The photographers take your pictures really quickly and you are given information about the island and what is available during the day.
Don't be surprised if people run for beach chairs and hammocks. It kind of felt like a Black Friday sale for beach chairs at first. Don't worry there were more than enough chairs and tables while we were there.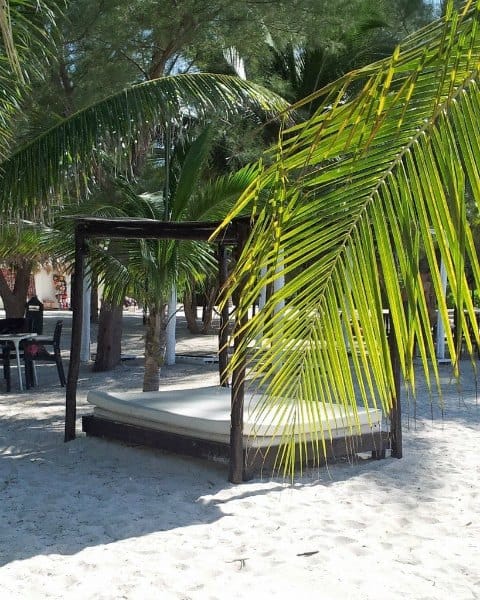 There are even gorgeous beach beds spread around the area if you want to take a nice nap in the sun.
The water is AMAZING!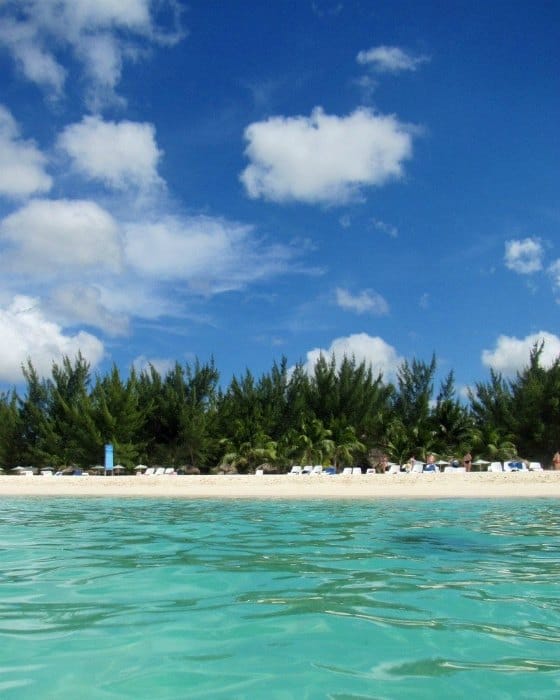 It felt like bathwater while we were there. We easily spent 2 hours just floating around in the water and never got cold. It is really sandy and there are not very many rocks or shells that you have to worry about walking on from the beach to the water.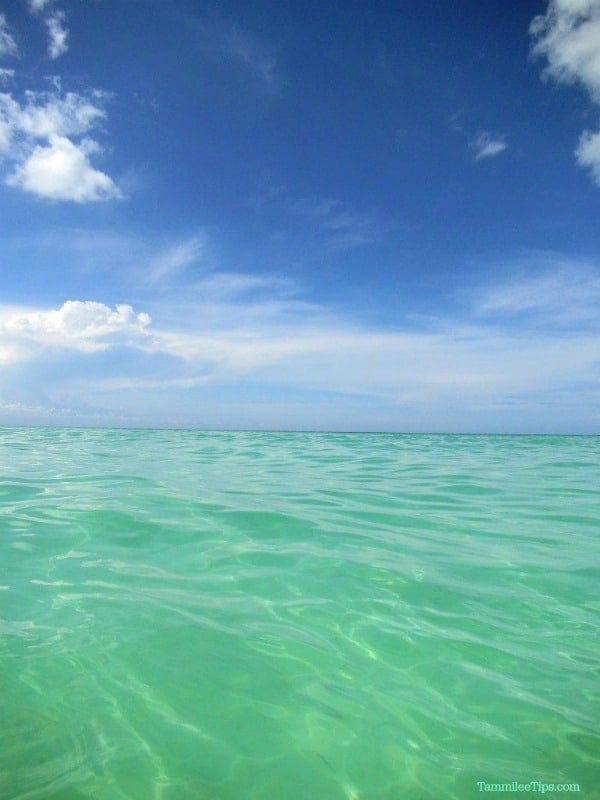 Doesn't this look heavenly!
If you are in the mood to be a bit more active you can easily rent water bikes or kayaks right on the beach. There is an additional fee to rent these.
There are also volleyball nets set up along with other water activities all around the beach.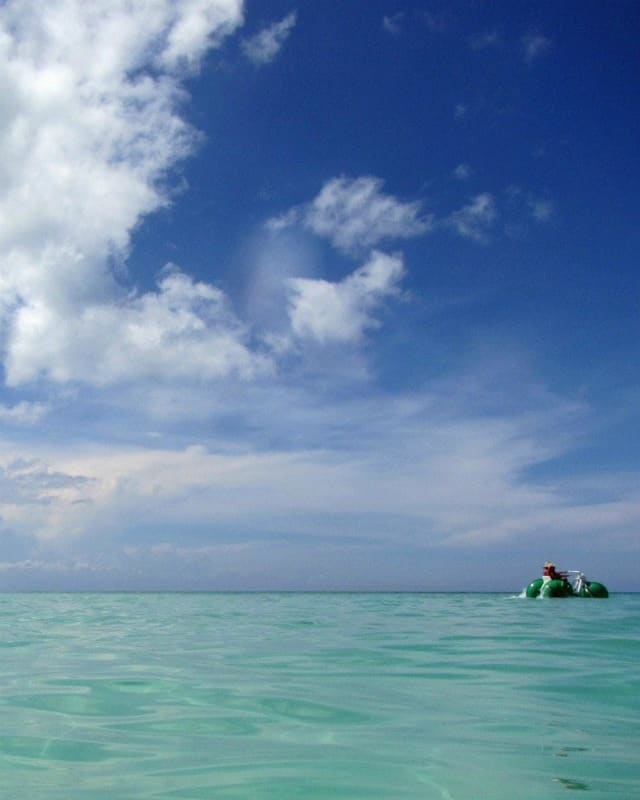 This was one of our favorite shore excursions we have done in the Caribbean and Mexico. It was so relaxing!
The Cozumel Passion Island by Power Catamaran Excursion includes food and drinks. They offered a wide variety of food from spaghetti, fish, chicken nuggets, french fries, and Mexican food. My Husband said the guacamole was some of the best he has ever had.
They also have many walk-up bars around the island with free drinks. There is a variety of beers and mixed drinks available. Pre-warning the mixed drinks are not as strong as some may like, but they still taste great.
If you are worried about getting souvenirs during your visit and missing out on shopping because you are on this excursion don't worry! There are multiple gift stores set up on the island with a variety of souvenirs available.  We found great dishes, sombreros, t-shirts, and more at these stores.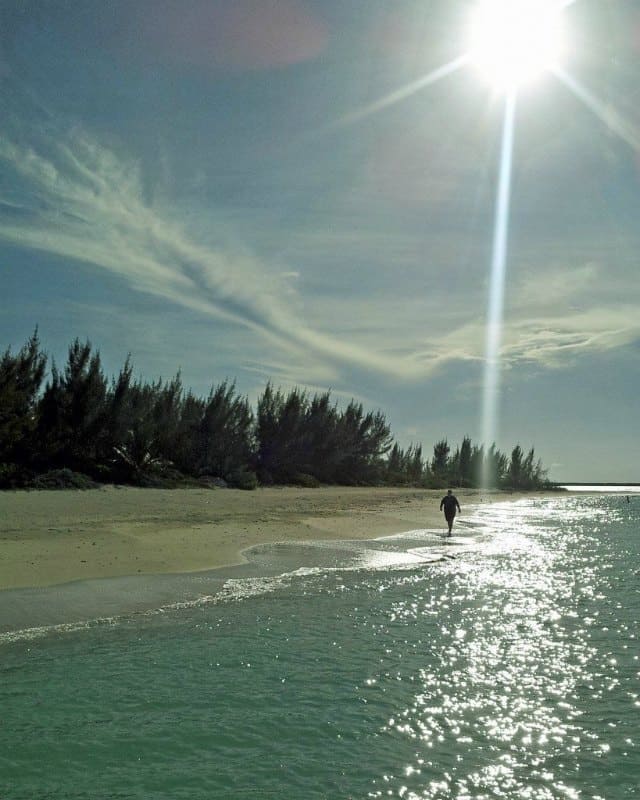 Additional Caribbean Cruise Articles
Catamaran Sail and Snorkel Excursion - Cozumel
Salsa, Salsa, and Margarita Excursion - Cozumel
Packing List for a Caribbean Cruise
Check out all of our Caribbean Cruise Travel Guides