During our trip to Victoria, we had the opportunity to explore Butchart Gardens and it was truly spectacular. Currently, the gardens are decorated for the holidays with just the right amount of lights.
We were in awe from the moment we entered the gardens at how gorgeous the grounds and lights are. Even in the winter, Butchart Gardens is spectacular.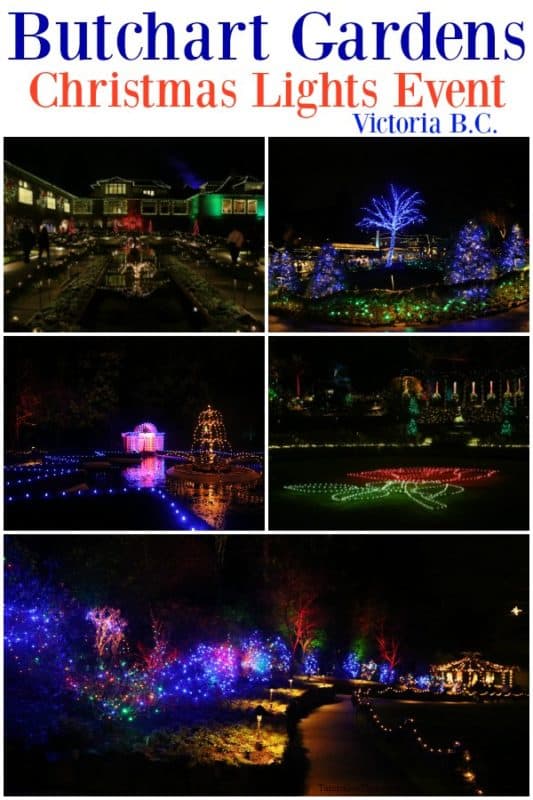 Butchart Gardens Victoria BC Holiday Light Display
The Butchart Gardens holiday light path is easily walkable in comfortable shoes. The path guides you through the gardens so you don't miss a thing.
Make sure and check out the Sunken Gardens. This is the original part of the property that Jennie Butchart planted to cover what was a quarry and cement plant.
Jennie slowly but surely brought in topsoil and planted what became the Sunken Gardens. From here the gardens extended to the house and around the property.
Keep an eye out for the 12 days of Christmas as you walk through Butchart Gardens!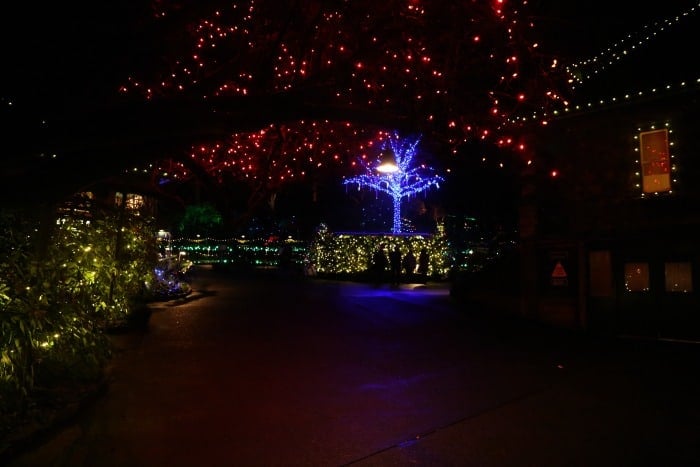 Visiting Butchart Gardens is the perfect romantic date night or family night out. You can stroll together and soak up the gorgeous lights and atmosphere. If you get a bit chilled grab some hot chocolate or coffee at the coffee shop.
You can even ice skate on site! We skipped this since I am pretty sure I would have spent more time kissing the ice than actually skating on it. 🙂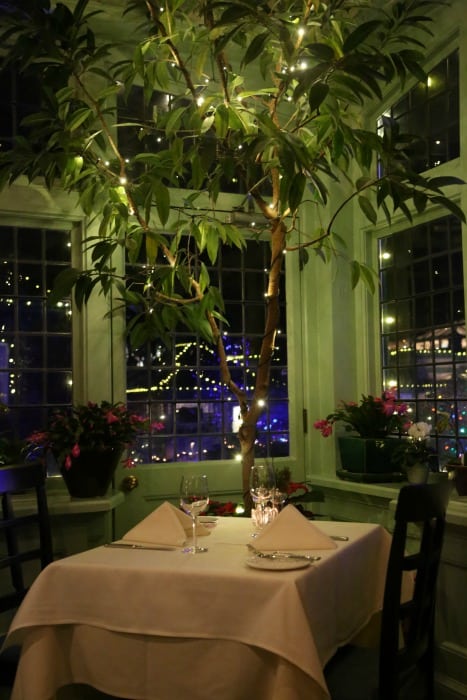 For the perfect date night check out The Dining Room for a fine dining experience. We had a wonderful time together enjoying our meal at The Dining Room.
You simply can't ask for a better view of the gardens and setting for a romantic date night.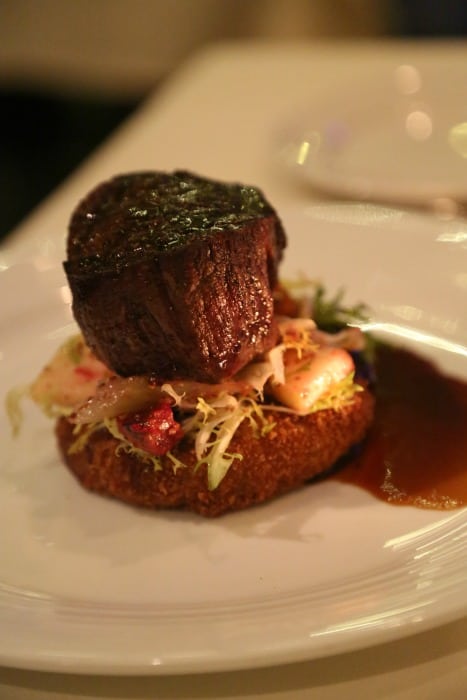 Plus the food is simply divine! Everything we ordered was cooked perfectly and presented with gorgeous plating.  I enjoyed the Silver Rill corn risotto and it was perfection! John had a 6 oz. AAA beef tenderloin plated with Gruyère "Mac & Cheese" fritter, roast celery, demi-glace and it was amazing.
I am going to fully admit to stealing a bit of John's Gruyere Mac and Cheese and oh my! I could have just enjoyed the Mac & Cheese fritter and been happy but I am oh so thankful to have enjoyed the entire meal!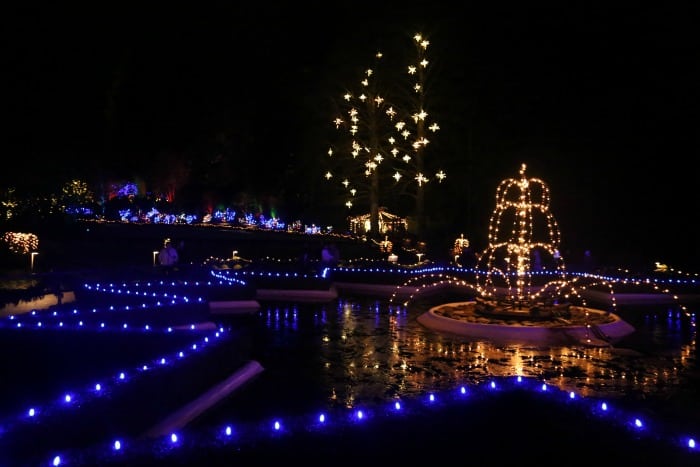 Butchart Gardens Information
The holiday light display runs from December 1st to January 6th
All Admissions must be booked online in advance.
Visitors and pass holders will be required to book a specific date and entry time.
During the Christmas season, pets are permitted after 8:00 pm only.
The Japanese Garden is not included in the Butchart Gardens Christmas Lights Display and closes at 4:00 PM
The gardens are open year-round and well worth visiting any time of the year. We are looking forward to returning in Spring and Summer and seeing the gardens in full bloom.
You can find out more about Butchart Gardens by checking out their Website, Facebook, Twitter, Youtube, and Instagram channels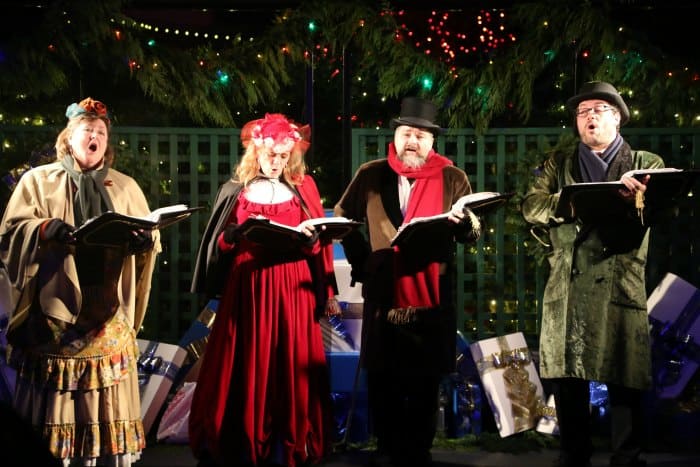 Additional Victoria BC Resources