Victoria BC is a food town! Everyone we talked to mentioned their favorite restaurant or cocktail lounge. Check out these great Victoria BC Restaurants!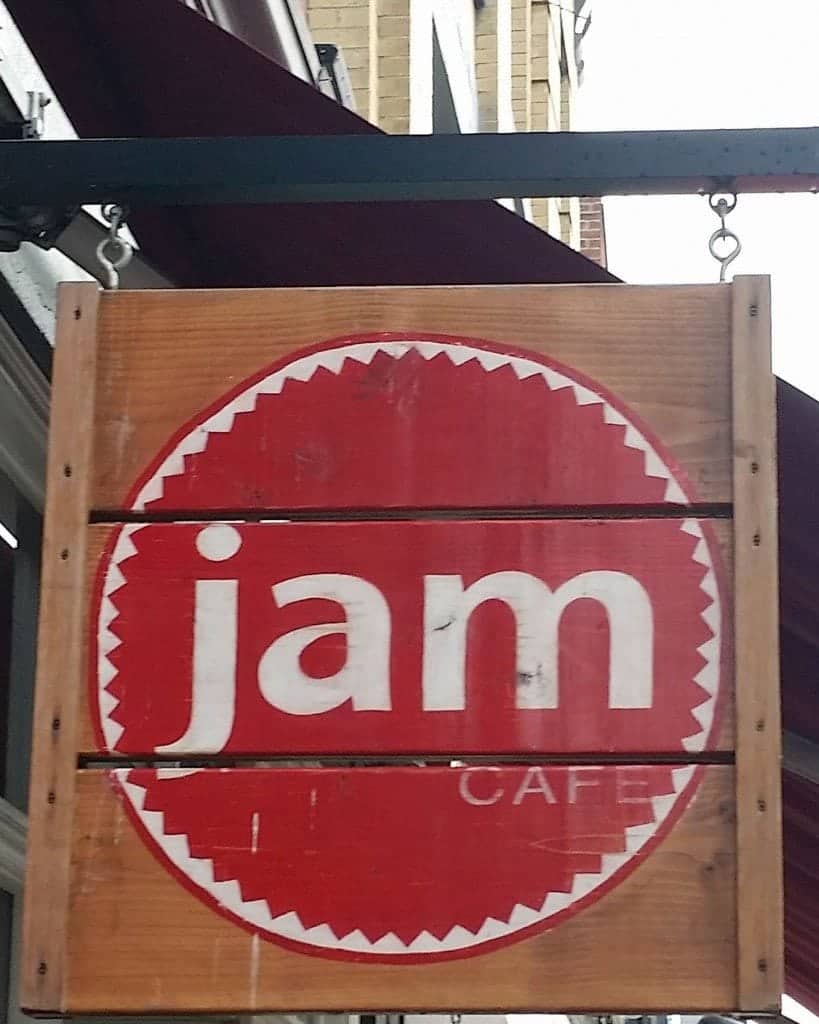 Great Victoria BC Restaurants to check out
It was hard to decide where to eat with all of the restaurant options available.
We went with the places that we were told about multiple times during our visit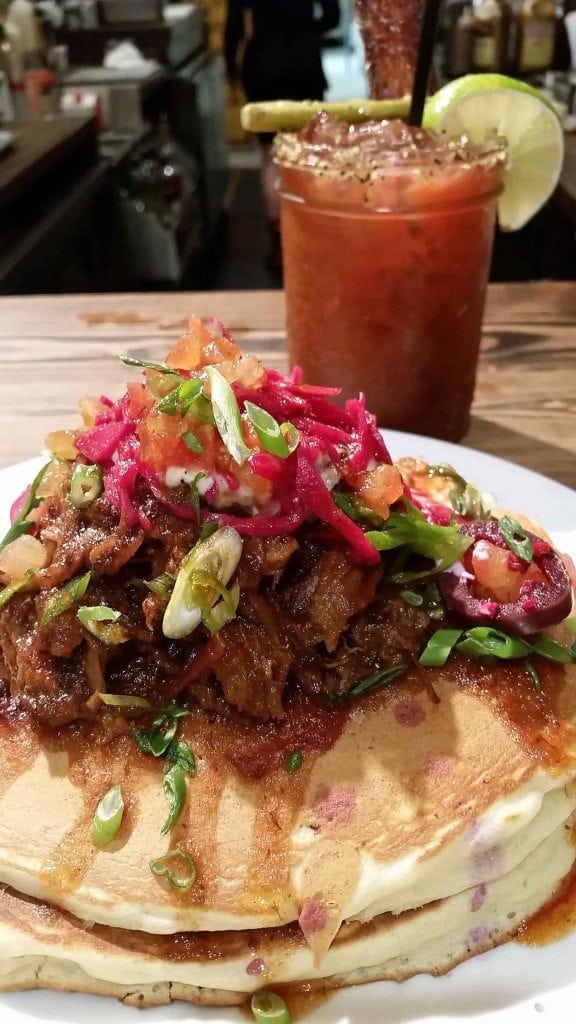 Jam Cafe
The Jam Cafe is worth the wait! If there happens to be a line out the door don't worry it is well worth it!
John had the pulled pork pancakes which sound like a really weird combination but it worked! I had the grilled macaroni and cheese sandwich and it was pure comfort food.
Oh and don't forget to order a Ceasars with house-made sugar bacon garnish. You will not be disappointed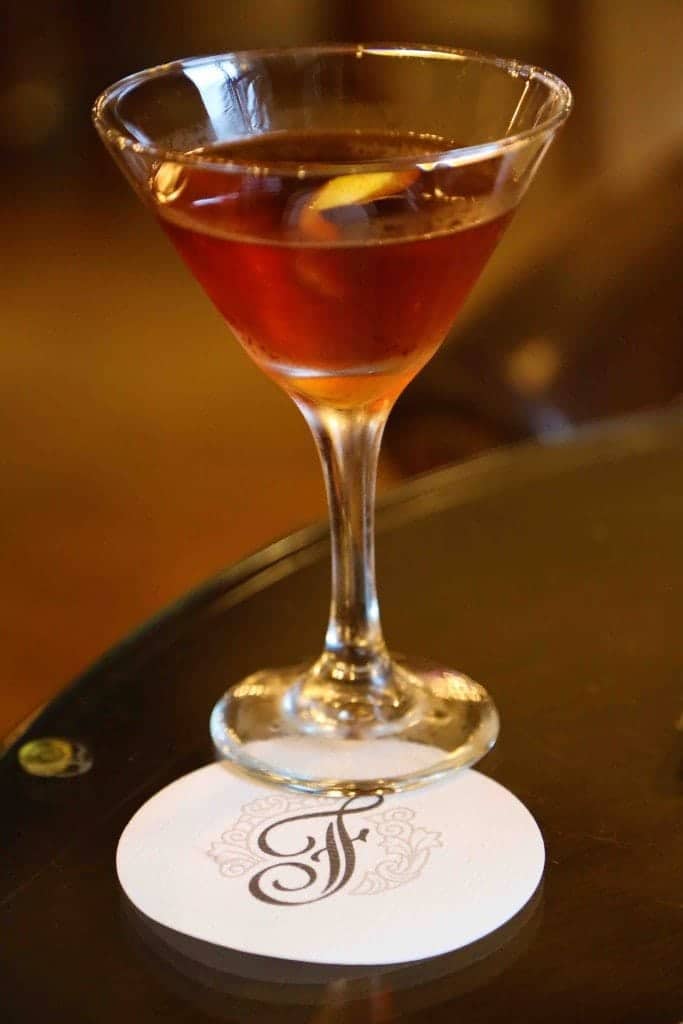 Bengal Lounge at the Fairmont Empress
The Bengal Lounge draws inspiration from Queen Victoria's role as the Empress of India. The lounge offers a wide variety of cocktail and martini options including their signature drinks the Bengal Tiger, Hemingway Special, Ivory Hunter, and Tigertini.
The lounge is incredibly comfortable to relax in and enjoy a great meal during your trip to Victoria. Give yourself more than enough time to just enjoy the Bengal Lounge and the views of the waterfront.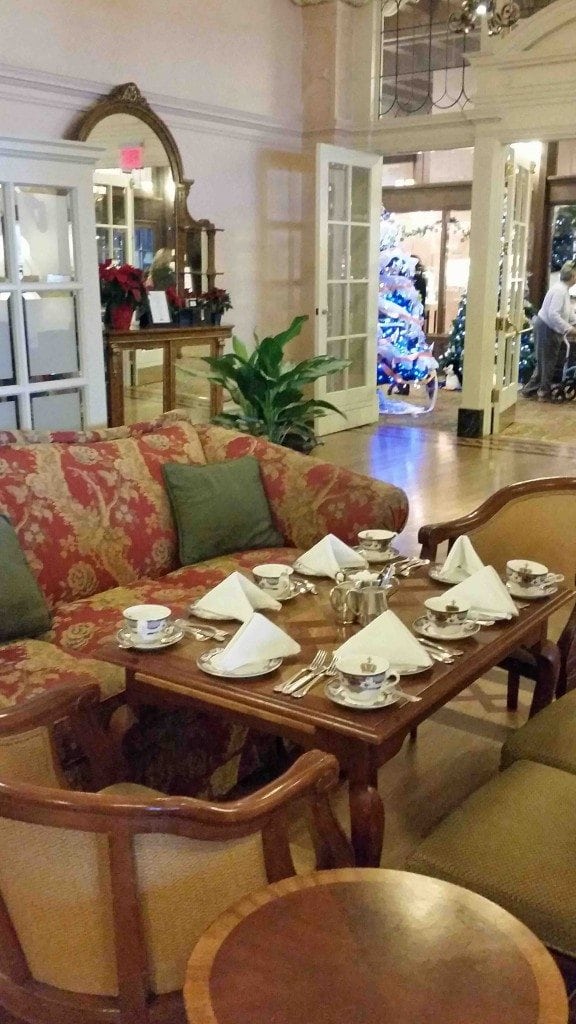 While you may not think of sitting down for tea as a complete meal the Tea at the Fairmont Empress will surprise you.
With a selection of sweet treats, Empress scones, and sandwiches you will not leave hungry from the Empress Tea.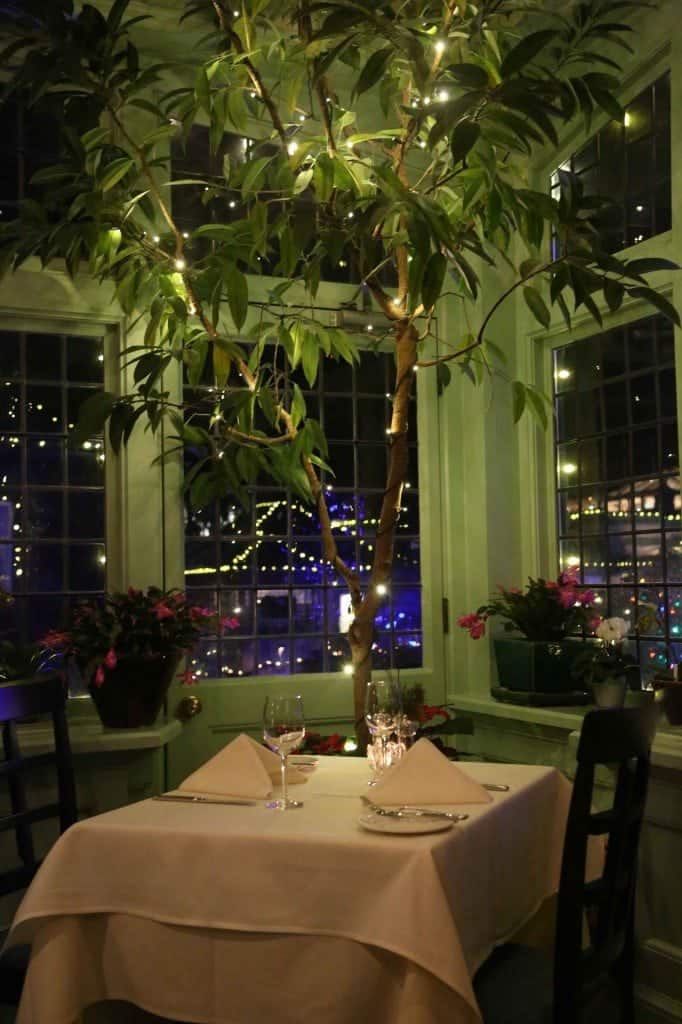 Dining at Butchart Gardens
Butchart Gardens offers a variety of restaurant options including a coffee shop, casual dining, and sit-down fine dining. The sit down fine dining is exceptional and well worth visiting!
You can see our review of our visit to Butchart Gardens and their fine dining restaurant.
Cafe Brio
Cafe Brio offers an amazing variety of meal choices in a comfortable upscale restaurant.
The walls are decorated in art that is definitely eye-catching. The menu focuses on regional products with a focus on flavors.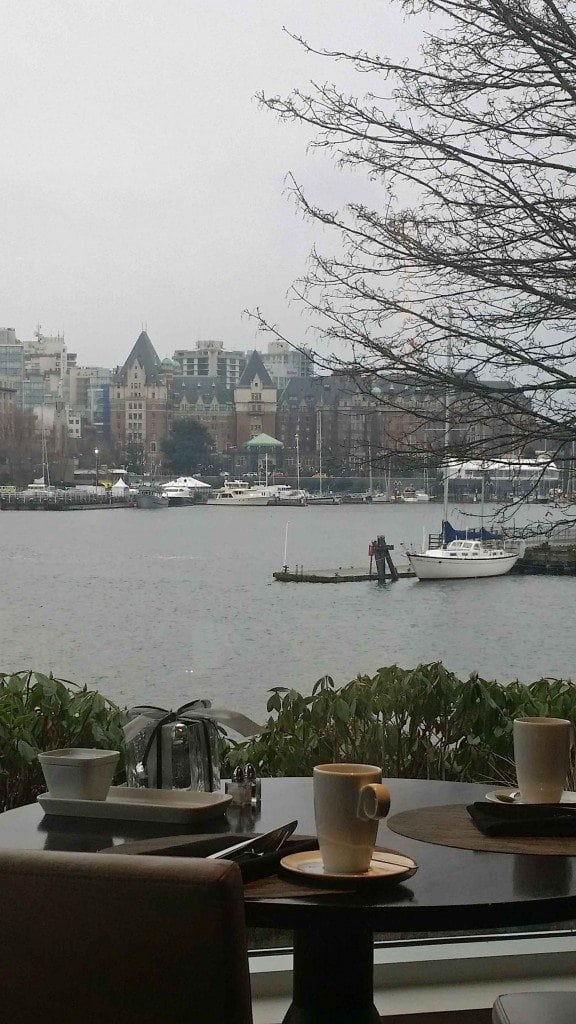 AURA Waterfront Restaurant at the Inn at Laurel Point
I wish I had photos to share with you of the amazing meal we enjoyed at AURA. Sadly it was so good we dived right into it and forgot to take pictures.
The restaurant has seating for 77 right on the waterfront. The views of Victoria's inner harbor are stunning.
Chef Takashi Ito recently joined AURA and has created a menu that blends Japanese and European flavors with fresh local ingredients. AURA is open for breakfast, lunch, and dinner and was recently awarded the top 10 restaurants in Canada by Where Magazine.
Victoria also offers a self-guided Ale Trail that includes Canoe Brew Pub, Spinnakers Gastro Brew Pub, and Swans Suite Hotel.
Additional Canada Travel Resources
Royal BC Museum - Victoria
Driving to the Yukon Territory
Check out all of our Victoria BC Travel Guides