The Royal BC Museum in Victoria BC is the perfect way to enjoy an educational but fun few hours in Victoria BC. I should start off by saying that we are not really museum people. We tend to wander through them quickly and then find the coffee shop to sit down and enjoy the views.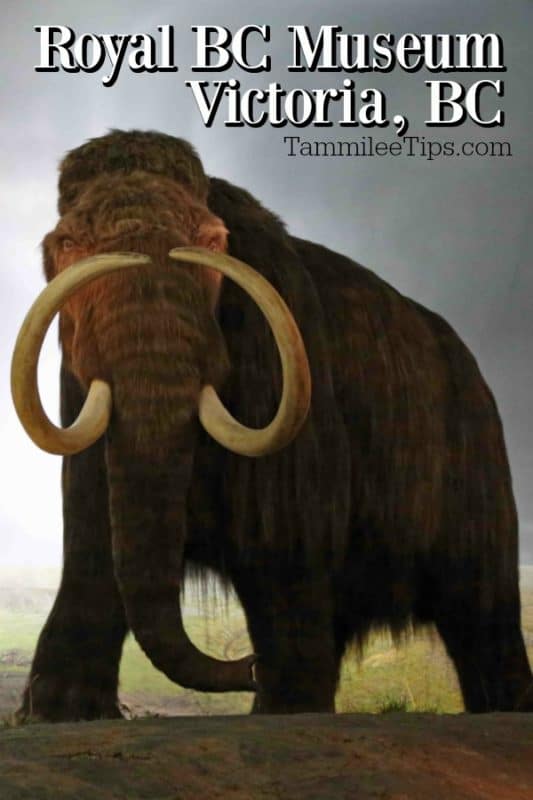 Royal BC Museum in Victoria BC
That did not happen at the Royal BC Museum. We found ourselves completely caught up in the displays and spending quite a few hours just wandering in the museum.
The Royal BC Museum has a collection with over 7 million items and 26,000 square feet of indoor exhibits. You can learn the history of British Columbia including amazing displays depicting the life of the First Peoples.
Our favorite part of the museum was the Natural History area. I know this is a shock with a park ranger husband.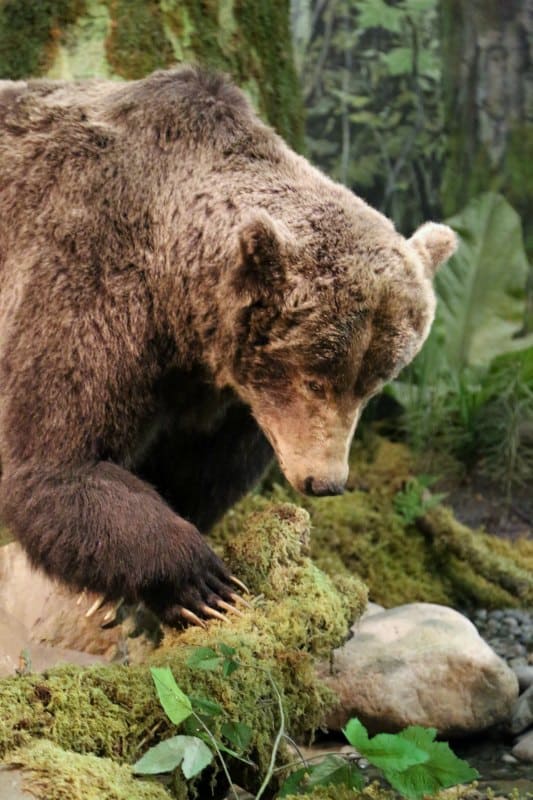 The exhibits are absolutely beautiful! You have to stop and remind yourself that they are not alive and you are not in the forest. One tip is to make sure and always look all around the displays.
You never know what might be lurking around the corner.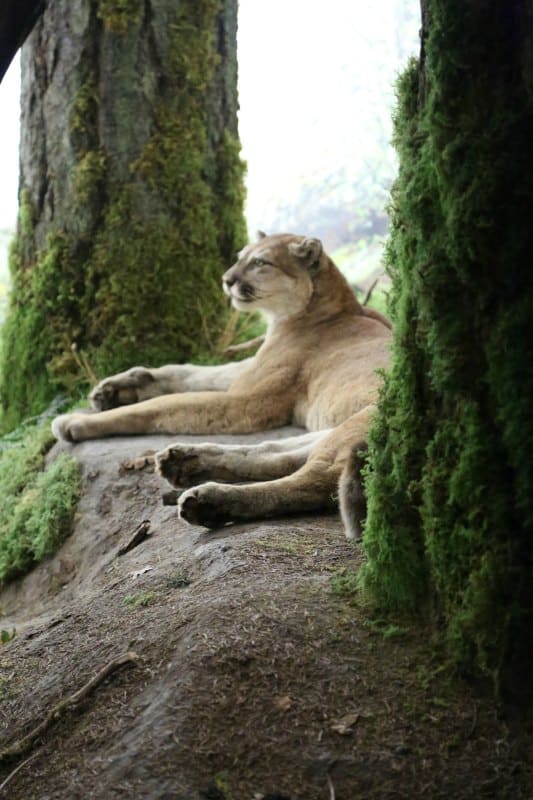 This cougar was hidden in a corner much like you would expect or hope to see them in the wild.
I would say 80% of the people in the area with us did not notice the cougar hidden around the corner.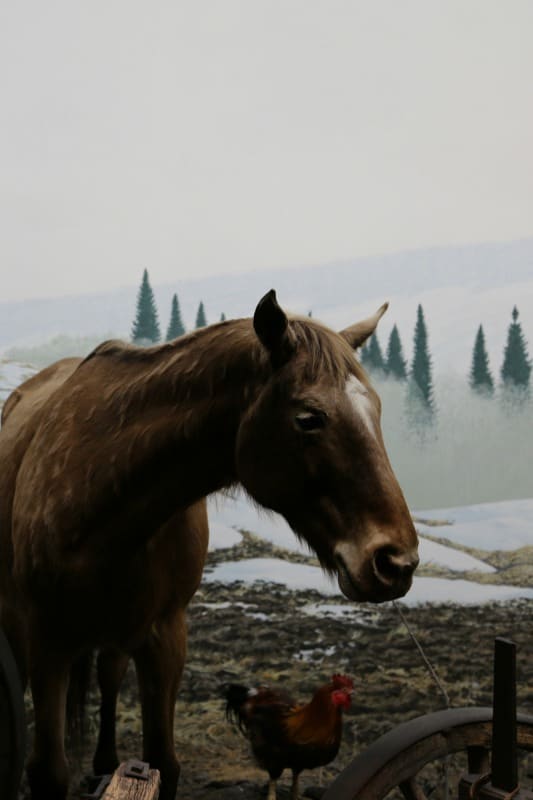 The Natural History section does an amazing job showcasing not only wild and exotic animals but the animals you find on a farm and on the coastal areas of Vancouver Island.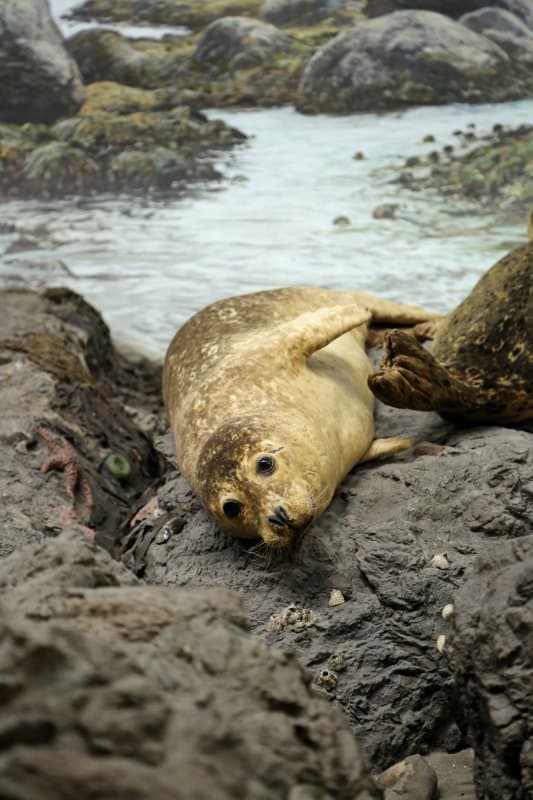 Did I mention we loved the animal displays...can you tell from all of our photos. The crazy thing is this is only a small portion of them. We took so many pictures and learned a lot wandering through the displays. The display and information on global warming were fascinating. It describes global warming in a way I had never seen before.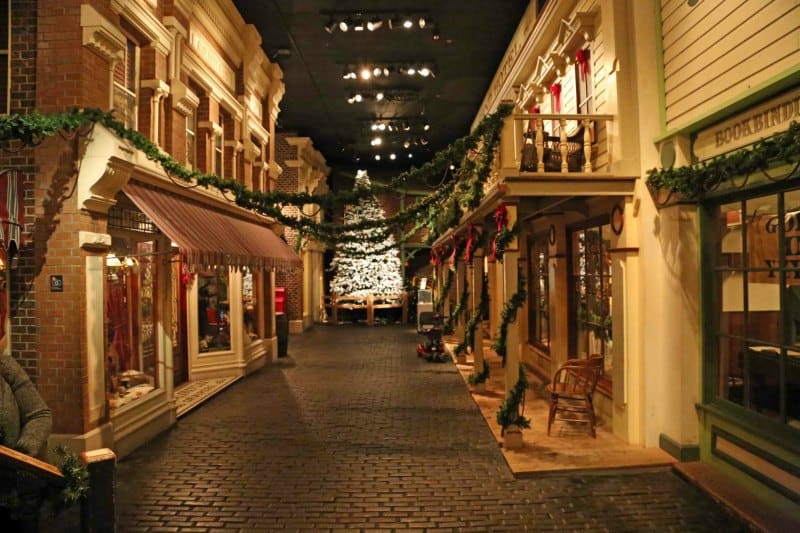 If animals are not your thing don't worry there is so much more to see and do at the BC Museum. There are full-size towns you can walk through and see what it was like to live in a rail town. We were there around Christmas so Father Christmas was there for photos.
One of the displays I loved/made me cringe was the 80's cabinets. I had a moment when I realized that the items I grew up with in the 80s are now in a museum. EEK! Oh my gosh! I never would have thought my Walk-man, floppy disks or Pac-Man would one day be seen in a museum.
Travel Info
Royal BC Museum is located at 675 Belleville Street, Victoria BC
Phone - 250-356-7226 or 888-447-7977
You can find out more about the Royal BC Museum by checking out their website located at www.royalbcmuseum.bc.ca
Hours - Open daily from 10 am to 5 pm. From late May to late September the museum stays open until 10 pm on Fridays and Saturdays.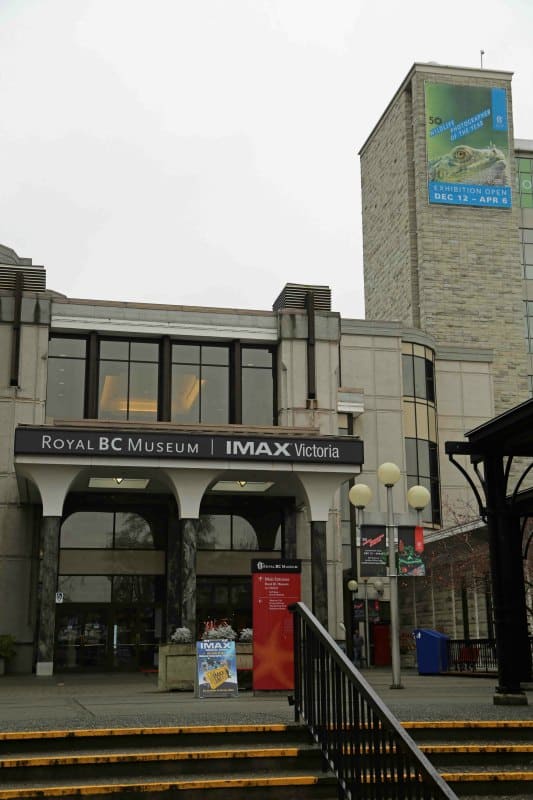 Additional Canada Travel Resources
Guide to visiting Hopewell Rocks
Check out all of our Victoria BC Travel Guides
 We were provided with our admission to the BC Museum. All opinions expressed are our own.