What you need to know to plan a trip to Cabo Wabo Cantina in Cabo San Lucas, Mexico! It is really easy to reach Sammy Hagar's Cabo Wabo while visiting Cabo San Lucas.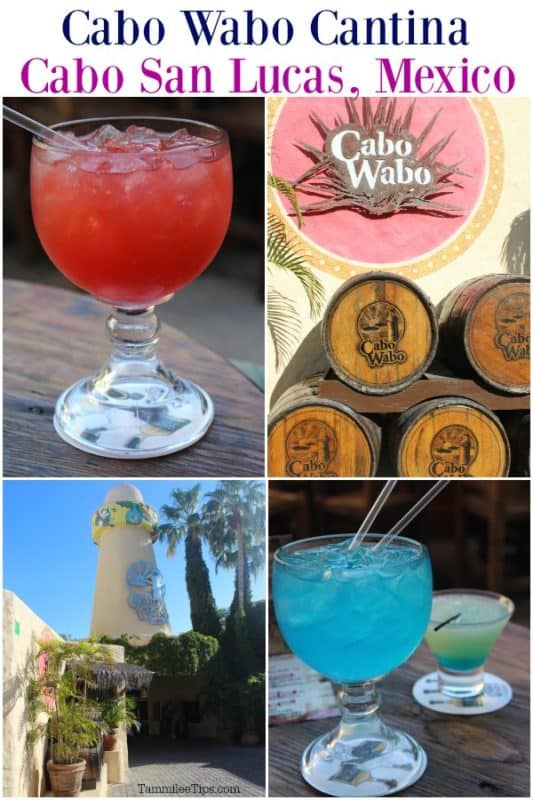 Cabo Wabo Cantina
If you are ready for a killer cocktail, great music, and a chill vibe you are going to love the Cabo Wabo, Cabo San Lucas!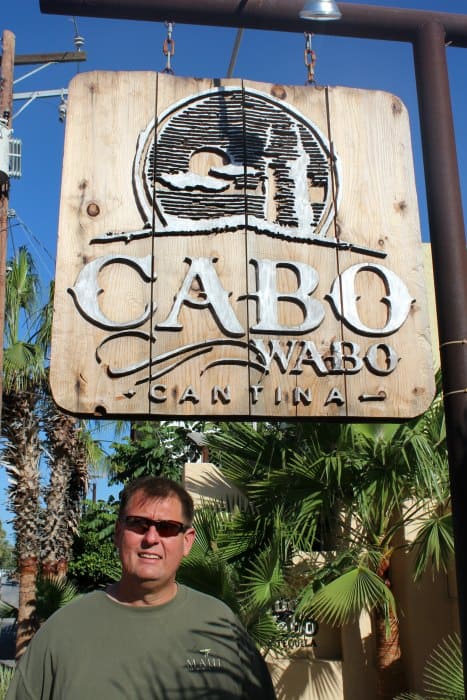 The Cabo Wabo was very easy to find in Cabo San Lucas. It is a couple of streets back from the marina area.
There are clearly marked signs and banners showing where to turn to reach the Cabo Wabo. We were there pretty early in the morning.
The staff was friendly and engaging while we were there. There is a lovely outdoor patio and bar area. The area is clean and filled with a ton of tables, great murals on the wall, and killer music.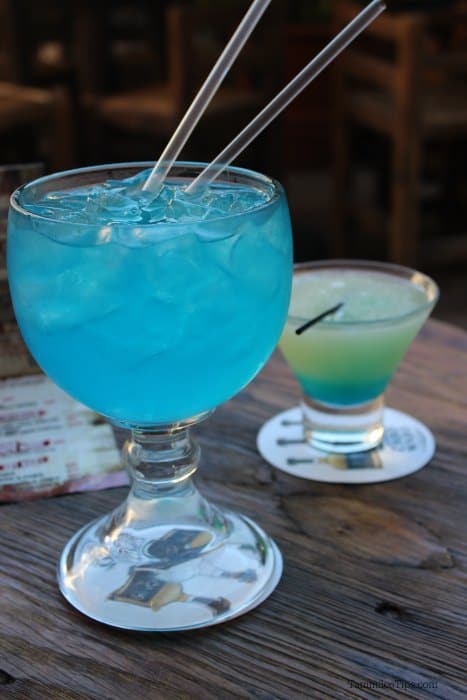 The main drink menu is filled with drinks that are Sammy Hagar specials. John tried a Can't Drive 55 and a Waborita.
I tried a blended strawberry margarita and a big blue drink that I have no idea what it was called. I asked the waiter for something fun and fruity and they delivered. Let's just say I was extremely relaxed when I finished the big blue drink.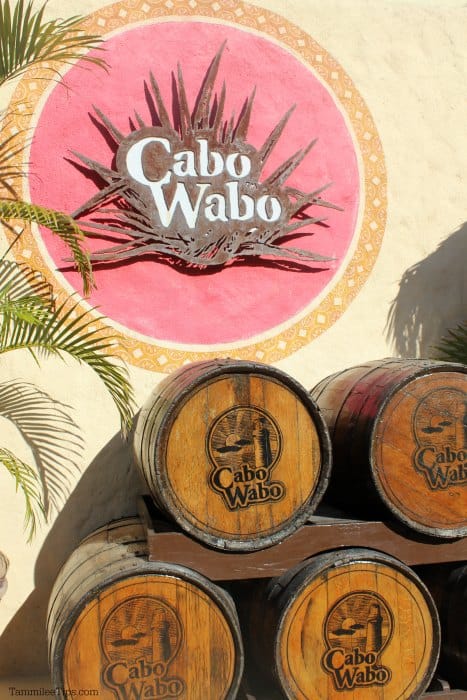 If you are looking to pick up Cabo Wabo Tequila the price at the cantina is the lowest we found by quite a bit in Cabo.
We stopped by a grocery store on our way there and picked up a bottle thinking it would be cheaper at the grocery store than onsite.
Wow! Were we wrong! It was $14 more at the grocery store per bottle compared to buying it on-site at the Cabo Wabo. I was really amazed at the prices at the Cabo Wabo. I really thought they would be more expensive being on-site and selling tourist items but I was wrong.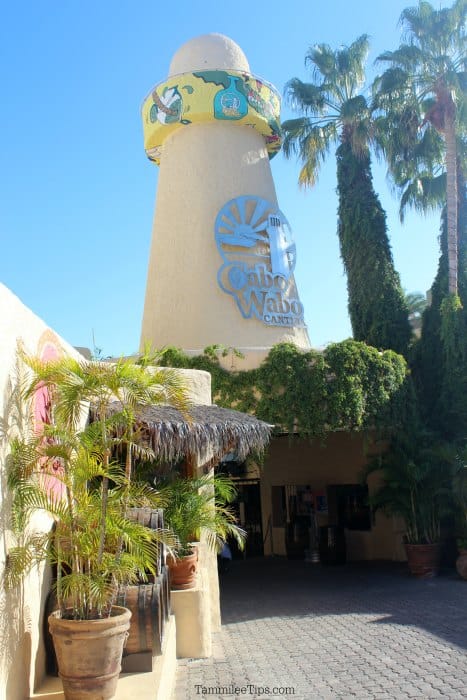 We picked up a great t-shirt and some additional Cabo Wabo Tequila on site. They sell a really nice reusable grocery bag for $2. This bag was a lifesaver as we walked around town.
All of the paper bags and plastic bags we got at other spots tore and items were all over the place. We were able to use the reusable bag to get everything back on the boat.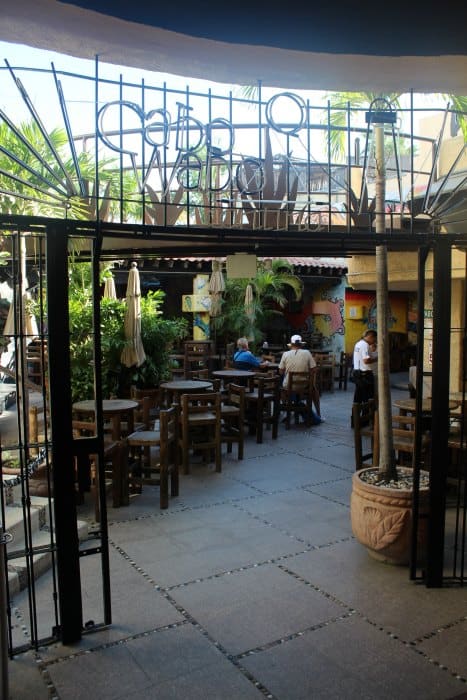 When we came home we even made a Cabo Wabo Tequila Bottle Torch for the back porch. So easy to make and a fun way to remember our trip to Mexico and our Panama Canal Cruise.
Cabo San Lucas Resources
Are you planning a cruise vacation? Check out our other cruise travel posts and let us know if you have any questions about cruising.
Sail and Snorkel Cabo Excursion