Are you heading to Mexico on an amazing cruise? We are sharing our ultimate Mexico Cruise Packing List! These are the things we wish we would have known to pack on our first cruise to Mexico.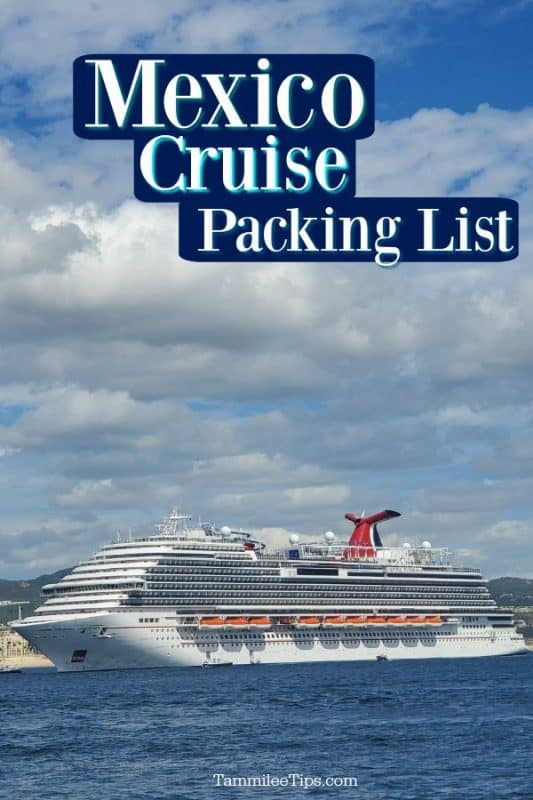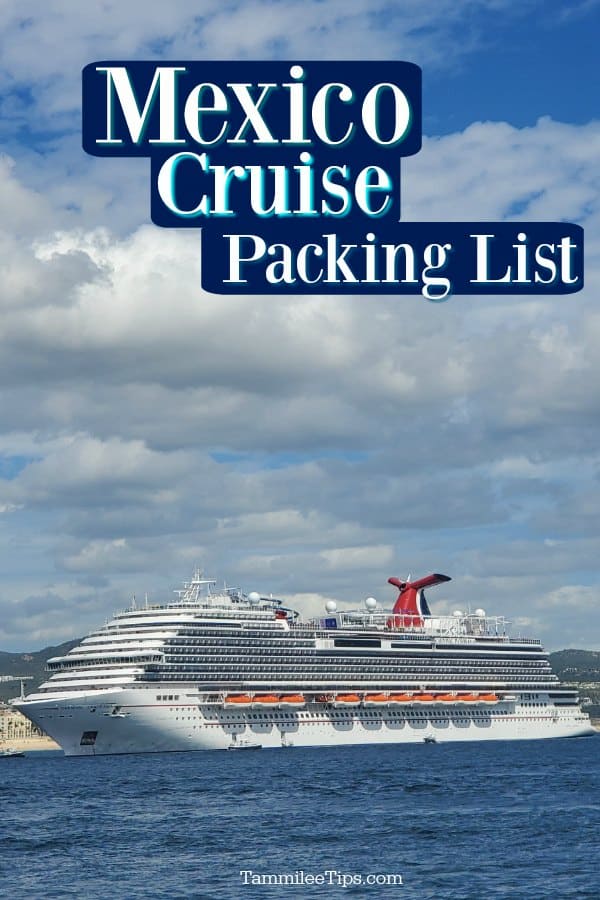 Mexico Cruise Packing List!
Cruising to Mexico is one of our favorite getaways! Whether you take a 3-day Ensanada cruise or a week-long Mexican Riveria Cruise there are essentials you will want to make sure you have with you.
One thing we have found after multiple Mexico Cruises is we always have one day when the weather is not amazing. On our last cruise on the Carnival Panorama, we heard a lot of people worried because they had not packed for rain or windy weather.
While we always hope for gorgeous sunshine and happy clouds, unfortunately, this doesn't always happen. It is better to be prepared and have a sweatshirt or layers just in case you might need them. Having warm layers is also great for enjoying movies under the stars.
Note: This post contains affiliate links. If you click a link and make a purchase, I may receive a small commission.
What not to pack on your cruise - These are the things you can leave at home!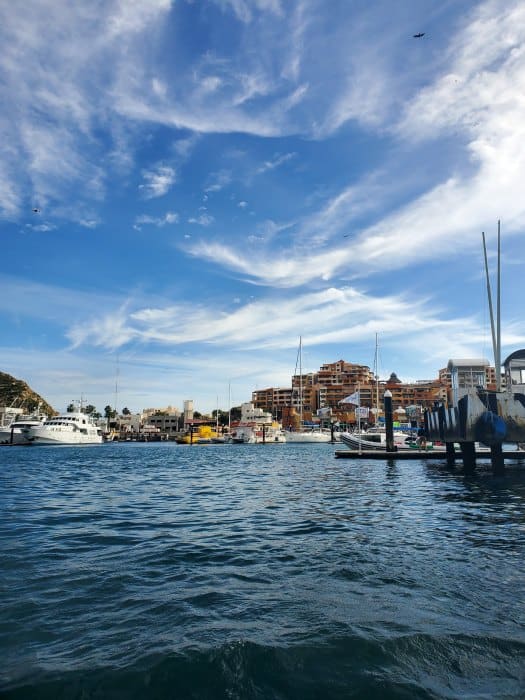 Mexico Cruise Packing List - Clothes
When it comes to what clothes to pack you will want to make sure you have layers. While you most likely won't need a heavy parka or jacket you will want to have a sweater or sweatshirt to help with chilly nights.
One thing to know is many areas of Mexico are very conservative. You will want to keep the swimsuit and bikini wearing for the beach and pool. While in town you will want to have a cover-up at minimum.
Comfortable shoes for walking - Comfortable shoes are a must for walking. If you are visiting the historic district of Puerto Vallarta the streets are cobblestone.
Swimsuit - Time to soak up the sun! That is what cruising is all about.
Cute Sun Hat - I love these hats with the fun sayings on them. They are perfect for an Instagram photo or two.
Nice outfits for dinner - I would check your cruise to see if they expect you to dress up for dinner in the dining rooms. Each cruise line has their own expectations on how guests dress. I like to pack a black skirt and then some cute tops I can also wear with jeans.
Formal night - Cocktail dress or fancier dress clothes. Definitely check your cruise line to see how people dress. I have looked on Instagram for the specific cruise ship I am sailing to see what pics past guests posted for the formal night to get an idea of how dressy people tend to be.

Mexico Cruise Packing List - Camera/Tech Gera
Backup phone charger - I wish we would have known this on our first cruise! My phone was dead half the cruise.
Outlet adaptor - One thing about cruise ships is they rarely have a ton of electrical plugins. Many cruise ships are now requiring adaptors to not have surge protection.
Camera Gear - This really depends on what you are doing on your cruise. If you are heading to the beach and relaxing you may just want your phone. If you are heading out snorkeling you may want a waterproof camera.
If you are visiting during whale watching season and want to get great whale photos then please make sure you bring your camera!
We shoot with a Canon 5D Mark IV which is a pretty big DSLR. We also bring a smaller digital camera and our phones for when we are wandering around the ship.
We carry a Canon EF 100-400mm f/4.5-5.6L IS II USM Lens with us when we know we will be shooting wildlife photography.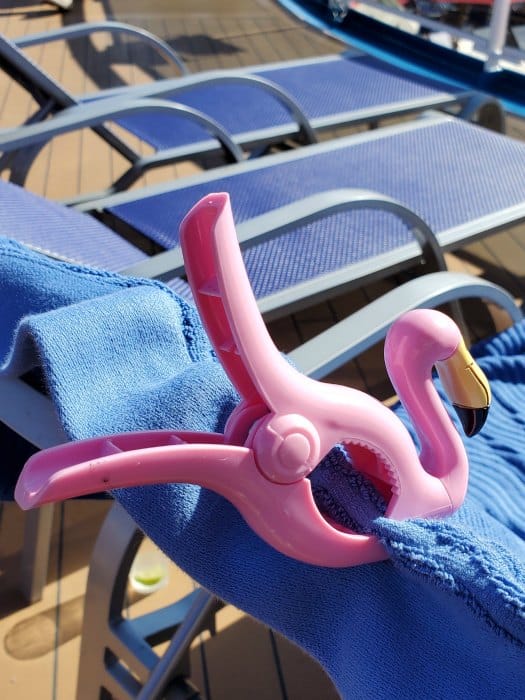 Mexico Cruise Packing List - Miscellaneous
Coffee Mug - We carry coffee mugs on every cruise. It is so nice having a large cup of coffee or tea with us and not having to leave our comfy room or chairs to go and grab more.
If you are a chai tea fan I LOVE these Oregon Chai single packets. All you need is hot water which you can get easily and you have a delicious Chai Latte!
Every ship we have been on has had coffee available 24/7 while on board. One thing to know is it isn't always the best coffee. If you are a coffee snob like my husband you may want to pack Starbucks VIA packs or your favorite instant coffee.
Towel Clips - If you are planning on spending the day relaxing by the pool you may want these towel clips to keep your towel from flying all over the place in the wind. I also saw a lot of these towel bands being used which looked like they worked great.
Laundry soap - We try to use the travel laundry sheets that are flat and pack easy. They don't take up a ton of space and there is no liquid to explode in your suitcase.
Wrinkle Release Spray - Cruise ships do not allow you to pack a steamer or iron for in your cabin. There is normally an iron available in the laundry room but you may have to wait a bit. Having a bit of wrinkle release spray can save you time and energy.
Cruise Lanyard - If you don't want to worry about your cruise card you can keep them in a lanyard around your neck. This is an easy way to always make sure you have your card with you.
Travel alarm clock - Most cruise ship staterooms do not have clocks or alarm clocks. We like having a clock we can glance at for the time.
Ziploc Bags - We try to always have a few gallon size Ziploc bags with us. They work great for a last-minute dry bag.
Wine Diapers - If you plan on buying any wine or alcohol from duty-free you will want to have a set of wine diapers with you. We like this set because they are reusable.
Luggage Scale - If you are worried your suitcase will be too heavy for the flight home you may want to pack a digital luggage scale. This will save a lot of stress when you get to the airport.
Travel jewelry organizer - This is the jewelry organizer I have been using for years. I love that it hangs in the closet and I can easily get pieces in and out of it.
Foldable backup duffel bag - Having an extra duffel bag makes packing and getting everything home a lot easier. These foldable duffel bags take up little space in your bag.
Beach/Pool Bag - If you plan on spending time by the pool or at the beach make sure you have a bag to throw your book, sunscreen, water, towel and more in.
Travel Sewing Kit - I like these tiny sewing kits. They fit easily in the suitcase and I can sew on a button or fix a pair of pants quickly.
Highlighters - We normally don't carry these but we hear a lot of people love to highlight their daily cruise guide. We normally download the Carnival Hub App so we can track everything on our phones.
Post-It Notes - These can be great for leaving a message for your room steward or friends.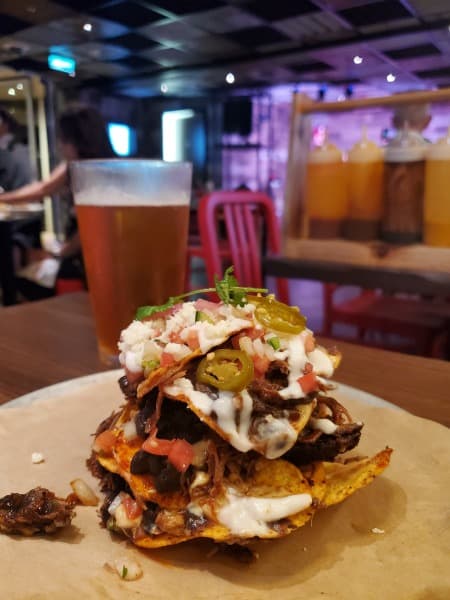 Mexico Cruise Packing List - Toiletries
When it comes to toiletries I always suggest overpacking a bit. I like to carry any medication I may possibly need. While most cruise lines have essentials available in their stores I will tell you they are not cheap or discounted.
We try to carry any medications we may need including cold meds, headache meds, stomach meds, band-aids, etc. The last thing I want to do is have to go to the medical center for meds that I could have easily brought with me.
Though I will say cruise ship medical centers are amazing if you do need to visit one. I had pneumonia on a Carnival Cruise and the medical center was truly amazing. You can read about my cruise ship medical center experience.
Antacid - If you are like us you probably don't eat out 3 meals a day. We find having antacid with us makes our cruises a lot nicer.
Pepto/Anti-Diahrea Meds - None of us want to think about our stomachs revolting or Montezumas Revenge while on a cruise but sadly it does happen.
Feminine Products - If there is even a small chance you will need them during your cruise I would pack enough to get you to your next port day. Don't make the mistake I did and end up having to pay $7.99 for 10 tampons on our last cruise.
Anti-Nausea Bands/Patches - I always feel better knowing I have sea bands in our suitcases. I hope to never use them but at least I know I have them if the seas get a bit rough.
Dramamine - I always carry non-drowsy Dramamine just in case. They also make Dramamine for Kids.
Poo-Pourri - Let's be honest and admit that most cruise staterooms are not that big. If you are worried about certain scents wafting into the main portion of the room you may want to pack a travel-size bottle of Poo-Pourri.
Hairbands/headbands - If you have hair that tends to fly all over the place having a great headband can be a lifesaver.
Pain meds
Travel first aid kit - We ended up paying $3.99 for a tiny itty bitty pack of band-aids on a cruise. Save yourself a bit of money and stress and pack a small travel first aid kit.
Lipbalm
Sunscreen
Aloe Vera - On our first cruise to Mexico I turned myself into a bright red raccoon. I spent an entire afternoon lounging in the pool soaking in the sun while wearing large sunglasses. It never crossed my mind after a couple of margaritas to re-apply sunscreen. Let's just say that the bottle of aloe vera we had in our bag was my new BFF and I skipped dinner that night because my entire face looked like Rudolph's nose.
Deodorant
Hairbrush
Makeup and makeup remover wipes
Cold Medication
Bug Spray -  We like pre-treating our clothes with permethrin spray ahead of traveling so we know that we always have a bit of protection.
Shampoo/Conditioner/Bodywash - Most cruise ships we have been on have shampoo and body wash available in the shower. I still carry travel containers of my favorite products just in case.
Antibacterial hand wipes - We like having a few packages of these with us for port days. You never know what you will run into and these are quick and easy to wipe your hands or anything else.
Leave in Conditioner - If you plan to spend time on the open decks your hair has the potential to whip around like it is on the dance floor. A leave-in conditioner can help protect your hair and make it easier to untangle.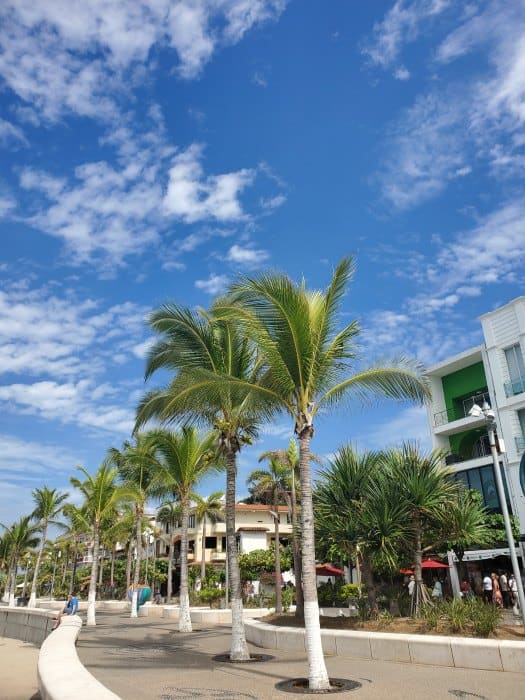 Mexico Packing List - Excursions/Port Days
Full Snorkel Mask - If you are heading out snorkeling and don't want to worry about sharing germs with anyone these full face snorkel masks are great.
Travel umbrella - It is going to rain at some point during your cruise. Having a travel umbrella with you is always a good idea.
$1-$5 bills are good for tipping. You won't need them on the ship but they are great for while you are in port.
Water-resistant day pack - I really like these small backpacks that fold up into a small pouch. They are water-resistant since it will most likely rain at some point.
Aqua Socks - If you are heading to the beach these are a great way to protect your feet
Waterproof Smart Phone Pouch - If you are heading the beach, a resort pool or anywhere near water make sure you can keep your phone dry and secure.
Cruise Cabin Packing List
Magnetic Hooks - Magnetic hooks work great on most stateroom doors and walls. You can hang your jackets, sweatshirts and wet gear off the door so it doesn't drip on your other clothes.
Stateroom Door Magnetic Dry Erase Board - On our last cruise a couple of cabins had dry erase boards and a pen near their doors. It was so fun to see the cool messages other passengers shared with them.
Cruise Luggage Tag Holders - I love that these luggage tag holders are reusable and have a metal ring to keep them attached to your suitcase along with being sealed so they don't get damaged in the rain.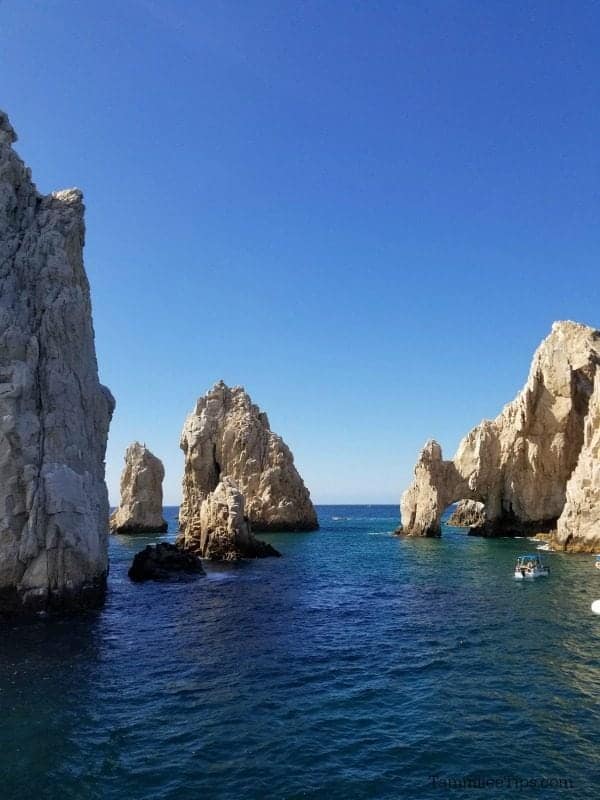 Carry On Bag
You will want to keep your daily essentials, medication, cruise documents and an extra set of clothes with you in a carry on bag. This is especially true if you are sending your luggage onto the ship via a porter. You may not get your luggage until late in the afternoon or evening.
We have heard of people not getting luggage for a day or two and having to buy clothes in the gift shop. We thankfully don't hear about this happening often but just in case always keep a few pairs of underwear and a spare set of clothes in our carry on bag.
Passports
Cruise Documentation
Copy of your luggage tags
Travel Insurance Documents
Camera and tech gear
Medication
Back up set of clothes
Charging cables for phone and camera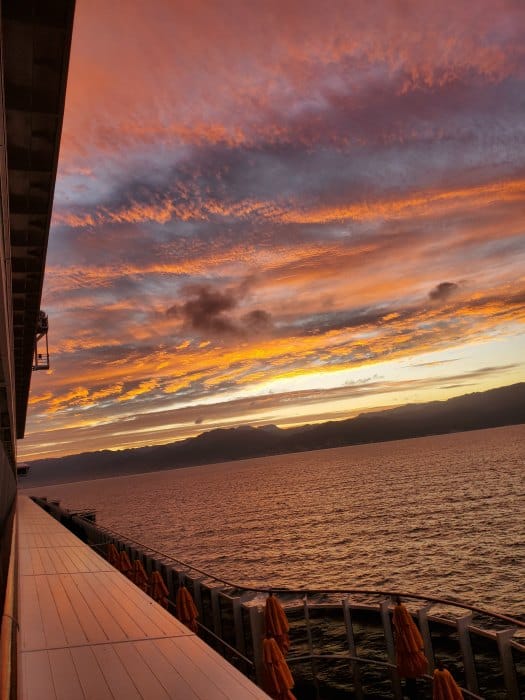 Additional Mexico Cruise Resources
What not to pack on your cruise - These are the things you can leave at home!
Cruise Ship Dining - What to expect when on your cruise
Los Angeles/Long Beach
Island Packers cruise to Channel Islands National Park
Catalina Island
Dolphin Excursion from Catalina
Ensenada
Exploring Mexican Wines excursion 

Cabo San Lucas
Snorkeling in Cabo Shore Excursion 
Puerto Vallarta
Best things to do in Puerto Vallarta
Best restaurants in Puerto Vallarta
Mexico Cruise Ships
Carnival Imagination photo tour
Carnival Miracle – Photo and video tour of the ship coming soon.