Enjoy a 40-mile round trip ride on the Branson Scenic Railway during your trip to Branson. Leaving right from Main Street Branson you can be whisked away on a relaxing ride through the gorgeous countryside.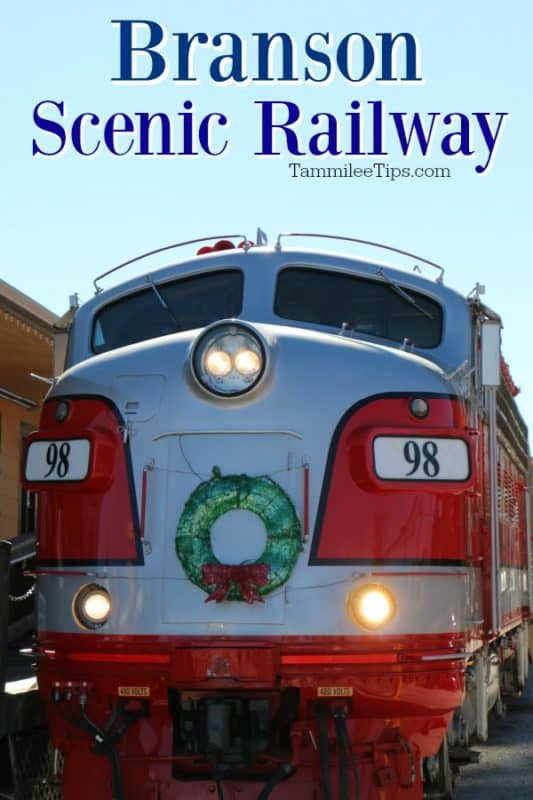 Epic Guide to the Branson Scenic Railway
The train goes at a blazing 25mph as it takes you on the Scenic Branson Railroad. The ride goes into Arkansas but don't blink you might miss the sign saying you crossed the state line.
This ride is super relaxing! You can sit back and just soak up the beautiful scenery out of the windows.
Here are a couple of quick videos showing the gorgeous scenery along the way.
Did I mention the ride is truly relaxing!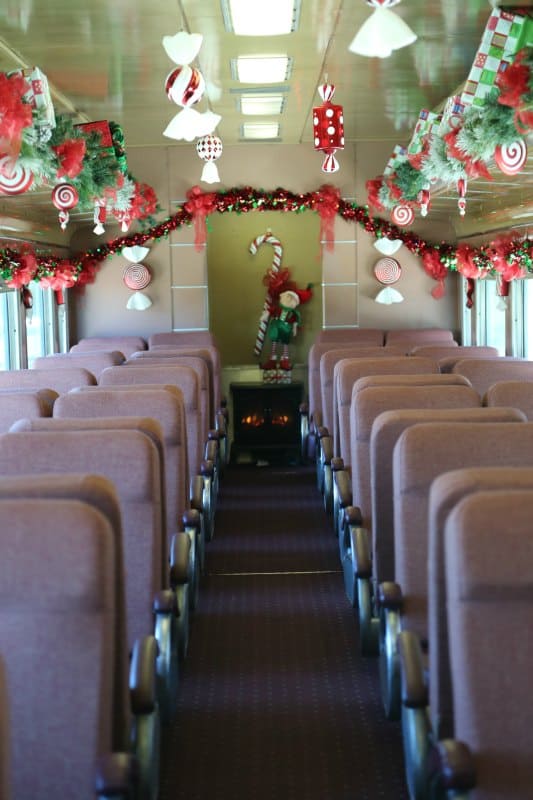 There are multiple cars to choose from for seating. Make sure and walk through the entire train to find the seat that you want. We found a car towards the back of the train and were one of a few passengers in the car. It was so quiet and relaxing.
Train cars on the Branson Scenic Railway
-1963 Model gp34 front car #99
-1949 Silver Eagle with 60 reclining seats
-1952 Silver Lake Buffet Car
-1952 Silver terrace Vista Dome
-1947 Silver Island Vista Dome
-1956 Silver Chef Dining Car
-1951 Locomotive #98
It cost $100,000 per mile to rebuild the railroad.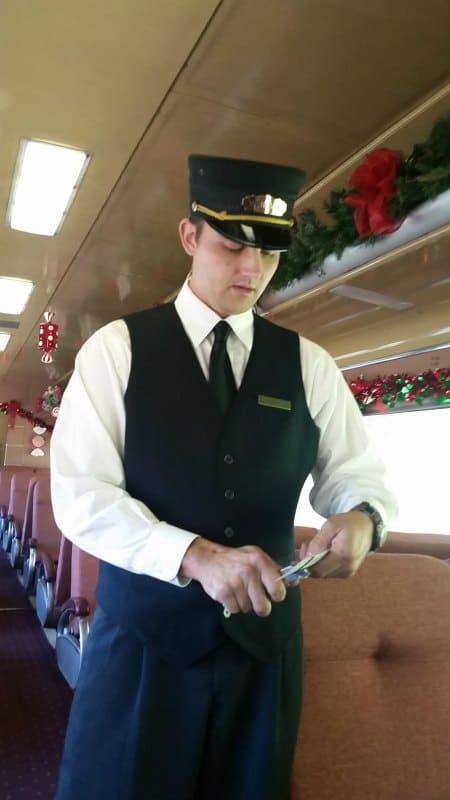 There is no outside food or drink allowed on the train cars. There is a buffet car that offers snacks and hot and cold drinks for a great price.
All of the seating on the train is indoors so you do not need to worry about the weather. The ride takes an hour and forty-five minutes and it fun for all ages.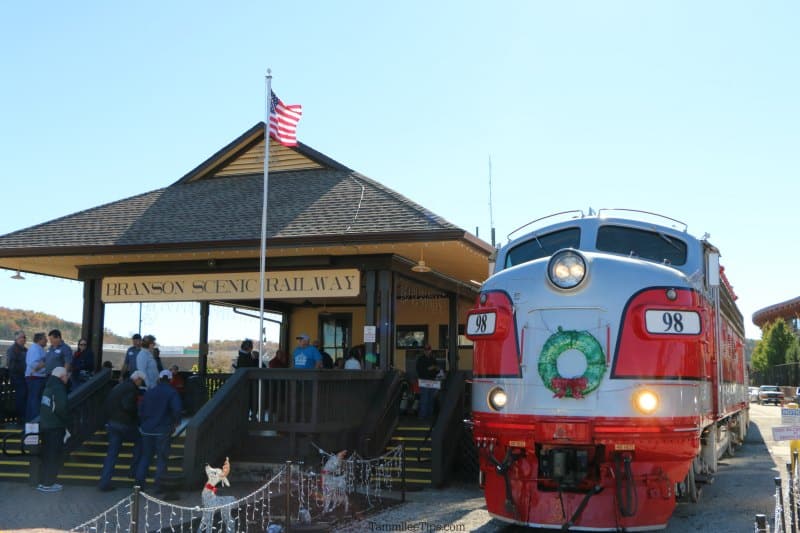 Travel Information
Branson Scenic Railway is located at 206 E Main St, Branson, MO 65616
Phone - 800-287-2462 or local 417-334-6110
You can find out more information by checking out the Branson Scenic Railway website at www.bransontrain.com or on their Facebook page.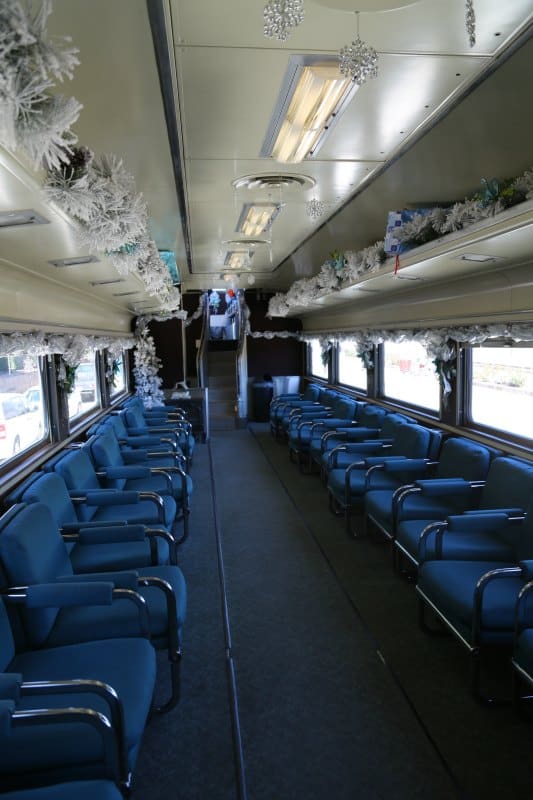 Additional Branson Resources
Top things to do in Branson - All the things you don't want to miss in Branson, Missouri.
World's Largest Toy Museum Branson
Check out all of our Branson Travel Guides
We were provided with our tickets for the Branson Scenic Railway. All opinions expressed are our own.