There are so many things to do in Branson Mo!  Branson offers something for everyone of all ages. This is the perfect family destination for a long weekend or vacation. You can easily see and do as much or as little as you like during your visit. These are some of the top things to see and do in Branson Missouri.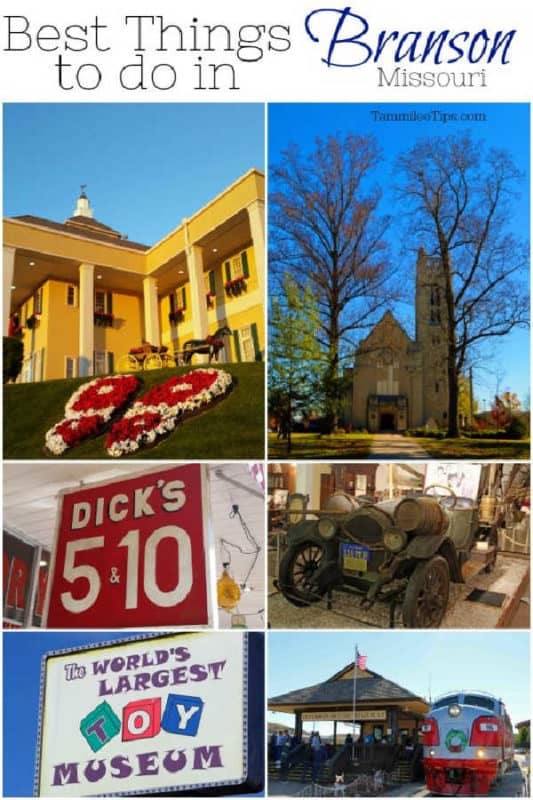 Things to do in Branson, Mo
We had the pleasure of spending a long weekend in Branson and really enjoyed our time in the city. So many great shows, restaurants, and even some fun World's Largest sites and statues.  Here is our list of things to do in Branson! We would love to know if you have any suggestions or favorite things to do while visiting.

There are truly so many things to do in Branson that it can be a bit overwhelming planning your vacation! These are our top picks from our time in Branson. One thing I love is there are so many shows that you can truly be out doing something every night you are in town.
Did you know Branson has the World's Largest.....
During our visit to Branson, Missouri we loved seeing how many places were listed as the World's Largest. We had a chance to visit the World's Largest Toy Museum, drove past the World's Largest Golden Corral and giggled at the World's Largest Rooster.
World's Largest Toy Museum
The World's Largest Toy Museum is filled with every toy you can think of and then some you can't even imagine. Everything from Barbies to Disney to McDonald's toys are displayed at the museum. Check out our visit to the World's Largest Toy Museum.
World's Largest Golden Corral
Branson's Golden Corral can sit 650 people and has its own showroom featuring live entertainment. The World's Largest Golden Corral in Branson is located at 3551 Shepherd of the Hills Expressway  Branson, MO. They are open 363 days of the year. They are only closed on Christmas Eve and Christmas Day. To find out more check out the Branson Golden Corral Website.
World's Largest Ball of Twine at Ripley's Believe It or Not!
A ball of nylon twine is on display in Ripley's Believe It or Not museum in Branson. The ball, which measures 41.5 feet (12.6 m) in circumference, was certified as the world's largest ball of twine by the Guinness Book of World Records in 1993.
2nd Largest Rooster
The World's Largest Rooster is located at the Great American Chicken & Steakhouse. The rooster is 43 feet tall and made of fiberglass. The rooster can be seen at the Great American Chicken & Steakhouse located at 2421 W. 76 Country Blvd, Branson, Missouri
The tallest rooster is now 4 feet taller and located in France.
also the Time Traveler – the world's first spinning rollercoaster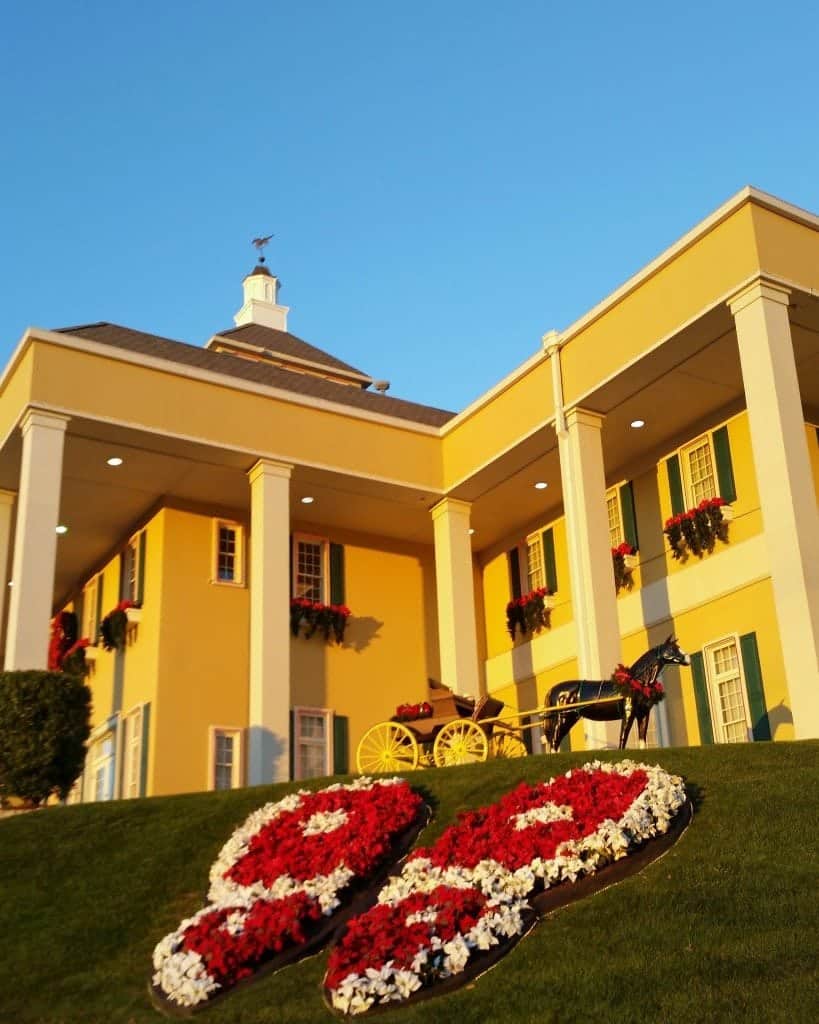 Dolly's Dixie Stampede
Enjoy dinner and a show at Dolly's Dixie Stampede. This show is perfect for the entire family young and not so young. The dinner experience includes a multi-course meal and a great horse show. Check out our review of the holiday show at Dolly's Dixie Stampede.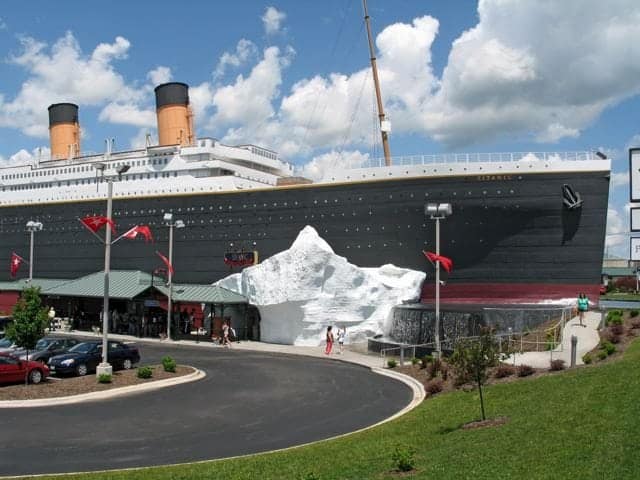 Branson Titanic Museum
Branson Titanic Museum is filled with amazing artifacts and history from the Titanic. We were amazed at how much we learned during our visit to the museum.  Check out our full post on the Branson Titanic Museum for more info!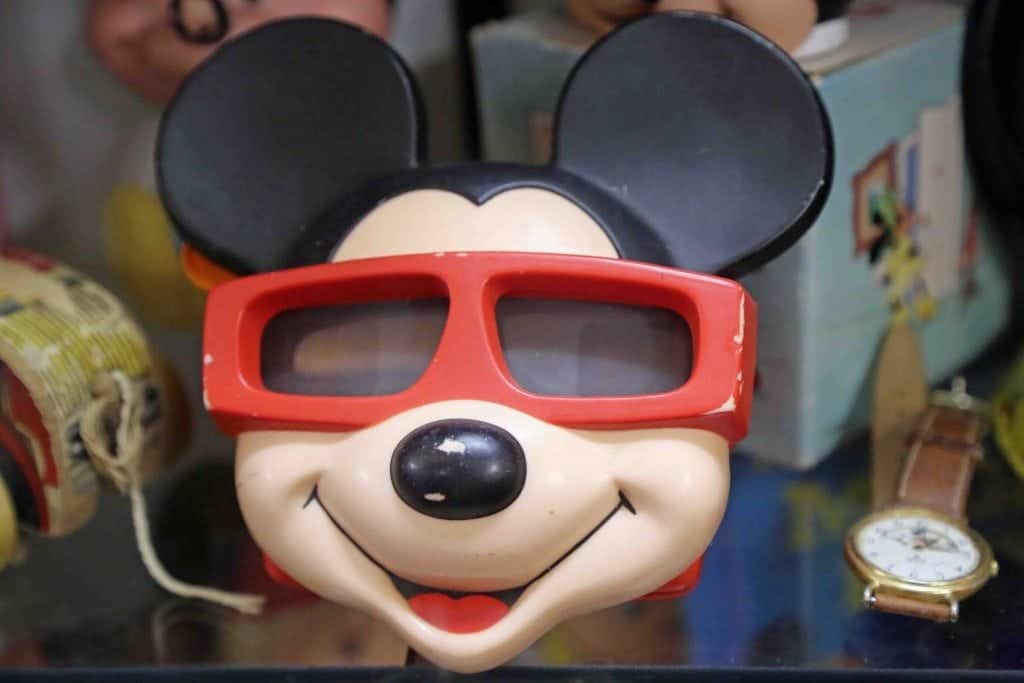 World's Largest Toy Museum
Any trip to Branson should include a stop in the World's Largest Toy Museum. It truly is fun for all ages. From Barbies to Disney to GI Joes to well a little bit of every toy you can imagine they have it at the museum.  See if you can find Waldo during your visit! This museum is so fun and you will be amazed at the number of toys that you find from your childhood.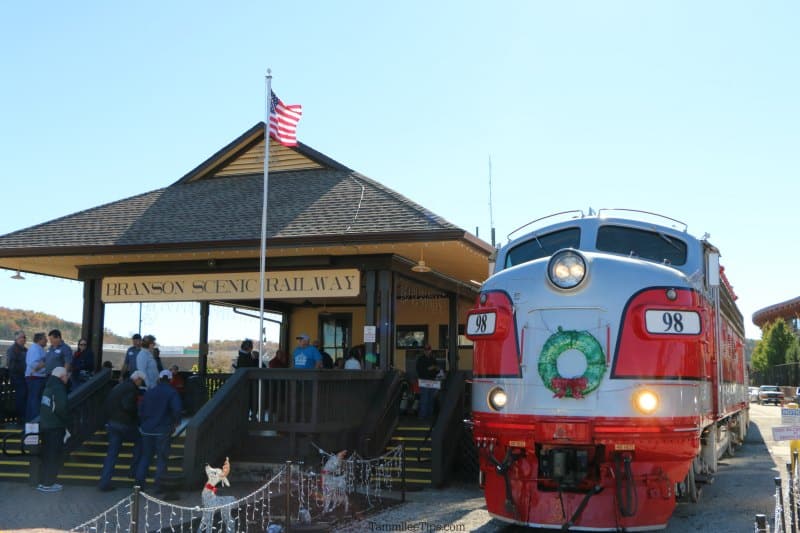 Branson Scenic Railway
Enjoy a 40-mile scenic rail tour on the Branson Scenic Railway. The train tour is perfect for the entire family. Soak up the gorgeous scenery and learn about the history of the area. Check out our review of the Branson Scenic Railway to see our experience.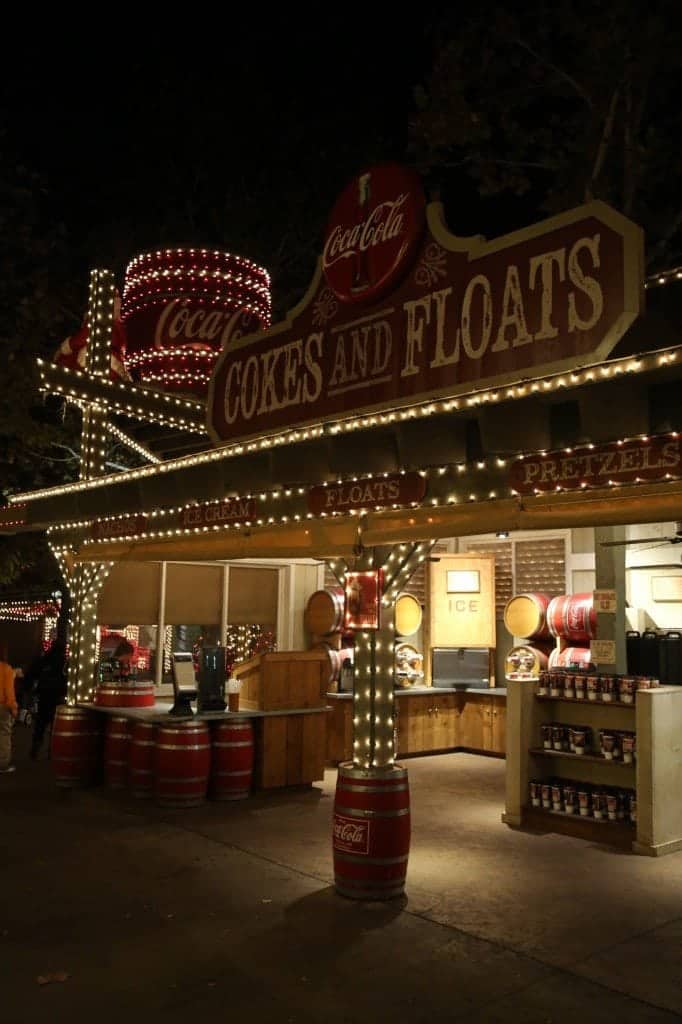 Silver Dollar City
Enjoy more than 30 rides and attractions including the World's Most Daring Wood Coaster the Outlaw Run. Plus enjoy more 40 live shows, 17 award-winning restaurants during your visit. We highly suggest checking out the bakery near the front entrance. The molasses cookies are beyond delicious. Check out our review of our visit during the Old Time Christmas spectacular.
New Water Attraction Set to Make a Historic Splash as Tallest Ride in the Western Hemisphere
Opening Summer 2020
As part of a series of record-breaking, industry-changing attractions the park has introduced during the past decade, this summer Silver Dollar City will debut "Mystic River Falls," an exhilarating ride that will literally take theme park water experiences to the next level. The $23 million investment will be the tallest raft ride in the Western Hemisphere! Adventurers will ascend a more-than-eight-story, open-air lift tower; splash through nearly a half-mile (2,100-foot) scenic journey, navigating hairpin turns, high tides and a hidden mine shaft; and race down and through the ride's queue building for the grand finale – dropping 4.5 stories to the wettest splashdown in the park's 60-year history.
Nestled between the picturesque winding banks of Mystic River Falls is the new Rivertown Smokehouse. The 450-seat BBQ restaurant will feature live demonstration smoking, grilling, and carving from pitmasters in the park's largest restaurant investment ever at $4 million. Silver Dollar City will kick off its 60th season in March with Spring Ride Days, featuring more than 40 rides and attractions for the whole family to enjoy, and Mystic River Falls will open shortly afterward.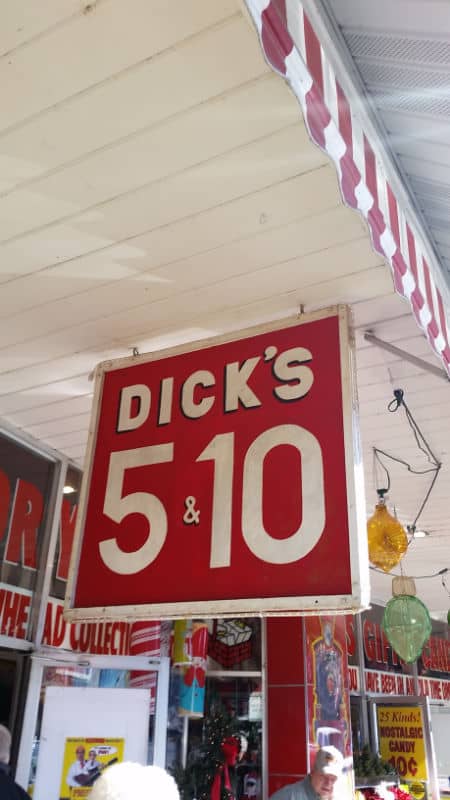 Visit Dick's 5&10
Located on Main St. in downtown Branson Dick's 5&10 has over 50,000 items in the store. You really can find a little bit of everything inside Dick's 5&10. You can wander the aisles to relive some of your favorite childhood memories plus find new things to giggle about.
The store has a baseball wall of fame, World War II aviation, art print collections, specialty gifts, classic toys and so much more.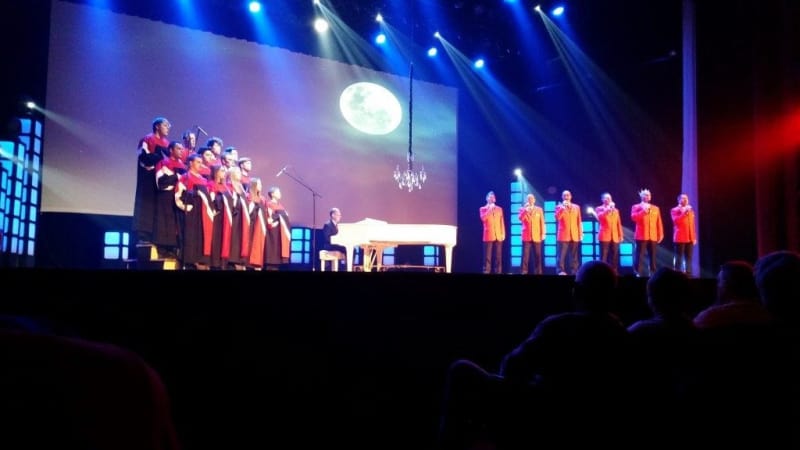 See SIX in concert
Six plays at the Mickey Gilley Theater on W. Hwy 76 pretty much daily. You can find the performance schedule on their website www.thesixshow.com.
The show is made up of 6 brothers who harmonize together to bring you an amazing performance of new and classic songs. The show is all voices no instruments and is truly a great way to spend your afternoon or evening in Branson.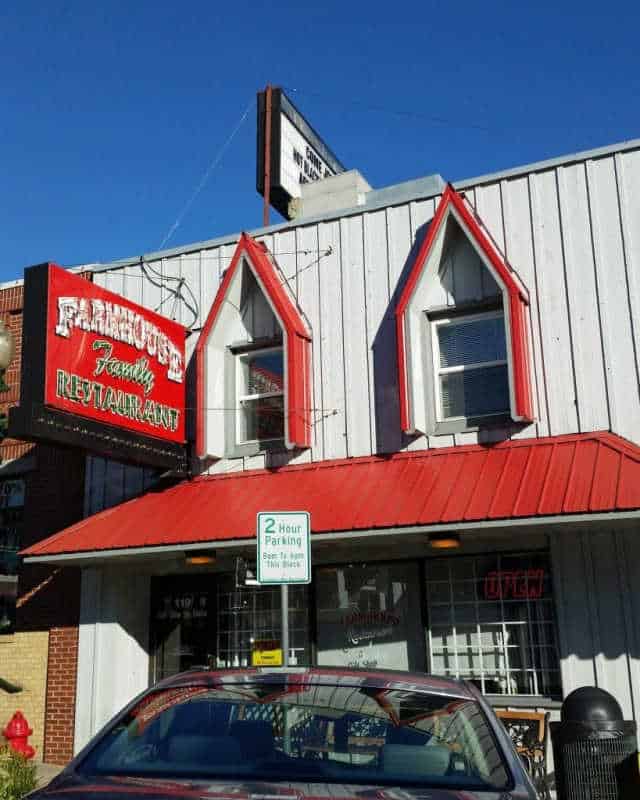 Enjoy Breakfast at the Farmhouse Restaurant
Located at 119 West Main Street the Farmhouse Restaurant offers amazing comfort food. Their breakfast was delicious!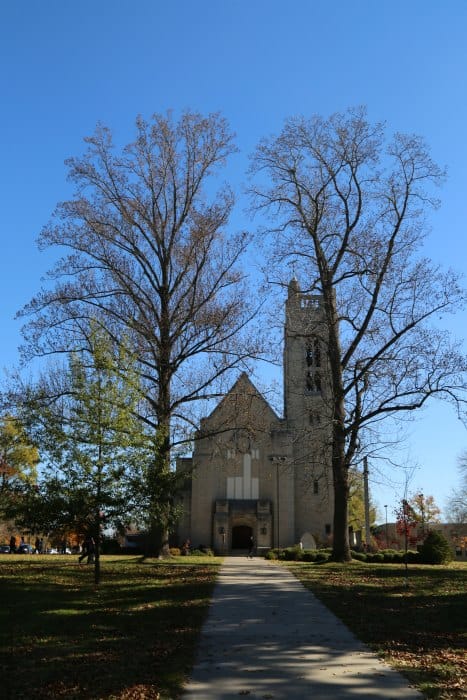 Visit the College of the Ozarks
I know you are wondering why I am sending you back to school with a visit to the College of the Ozarks but go with it for a minute I promise it is so worth a visit! We fell in love with the College of the Ozarks during our visit. A couple of years later and I am still ordering the grits that the school produces at their mill. They are the best grits that I have found in all of my travels. We loved the campus and would go back in a second to spend an afternoon photographing the church and so much more.
Check out our full College of the Ozarks article to see why we fell in love with this campus.
A Little "Birdie" Told Us to Bring Our A-Game to This New Golf Course
Big Cedar Lodge - Opening Spring 2020
Noted conservationist and Bass Pro Shops founder Johnny Morris and 82-time PGA TOUR winner Tiger Woods present Payne's Valley Golf Course, America's first and only public access golf course by Tiger Woods. Big Cedar Lodge, America's premier wilderness resort and a growing destination for world-class nature golf, pays tribute to Ozarks native and World Golf Hall of Fame member, Payne Stewart. With its inviting layout, pristine water features, large fairways and greens, and a spectacular 19th-hole – the Big Rock at Payne's Valley – this is a course not to be missed.
Are You Ready to Rock?
Kings Castle Theatre - Shows scheduled March – October 2020
In the words of rock legends Twisted Sister, "I wanna rock! (rock!)" And if you wanna rock, too, you don't want to miss Anthems of Rock at Kings Castle Theatre. This new show brings the number one hits from some of the most famous bands of the 20th century, including Queen, The Beatles, The Rolling Stones, Bon Jovi, Led Zeppelin, Journey and Aerosmith. The show also features wonderful tributes to Elton John's film "Rocket Man" and Queen's award-winning film "Bohemian Rhapsody," showcasing the greatest hits of these legendary performers. This exciting, high-energy production will have you singing along to the greatest rock anthems of all time in a magnificent musical experience.
Experience Aquatic Fun You Won't Find Anywhere Else
Branson Aquarium - Opening Summer 2020
Aquarium at the Boardwalk at the Branson Aquarium brings the ocean to the Midwest! Explore a jellyfish infinity room, underwater tunnels with a mermaid palace, and all the twists and turns of a submarine adventure. Get close to thousands of incredible sea creatures, some of which you can even touch. Plus, along the way, visitors can enjoy all kinds of entertaining activities, such as taking a photo wearing a high-tech diving suit, coloring a fish and watching it come to life on screen, and climbing through a kelp forest.
Visit the Explore Branson website to learn more about great things to do in Branson and current events.
Additional Branson Travel Articles
We have to send a huge thank you to Explore Branson for hosting us and giving us the chance to explore all the things to do in Branson Missouri!