During our trip to Branson, Missouri we had the opportunity to explore the Titanic Museum Branson. I have to admit that I wasn't really sure what to expect from the museum.
I had heard really good reviews from a couple of friends who have visited other Titanic Museums around the country but wasn't sure really what to expect.
You see this giant Titanic ship as you drive down Branson's main street and it draws you in. As most of you know we are avid cruisers so the idea of going to a museum about a ship sinking kind of felt wrong in a way....or maybe it just made me a bit nervous to even think about it all.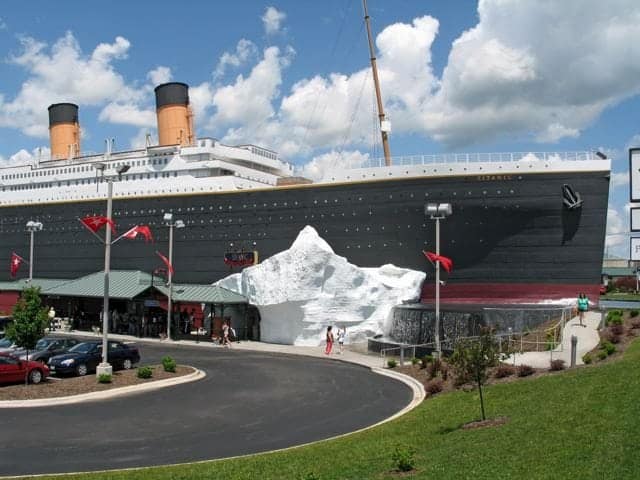 Epic Guide to the Titanic Museum Branson, Missouri
When you enter the museum you are given a boarding pass with your passenger name and information about your trip. One thing you don't know is if you survived or perished in the Titanic.
From the moment we received our boarding cards we were curious and wondering who we were, did we make it and what kind of lives did we live. These questions were constantly in our heads as we walked through the museum.
It became almost a game to see if we could find a piece of information or an artifact from our lives?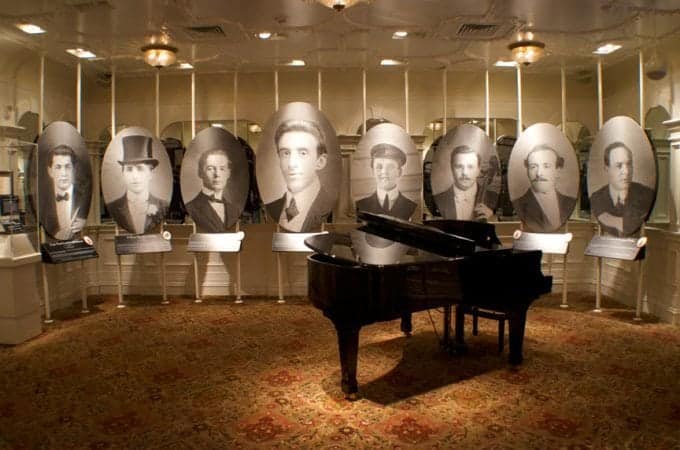 There is so much information in the Titanic Museum you want to make sure and give yourself enough time to absorb it.
This is definitely not a quick super fast out you go tour. The walkthrough can take as long or as little as you need.
It is a self-guided walk and you can easily stop along the way to just soak up the information available.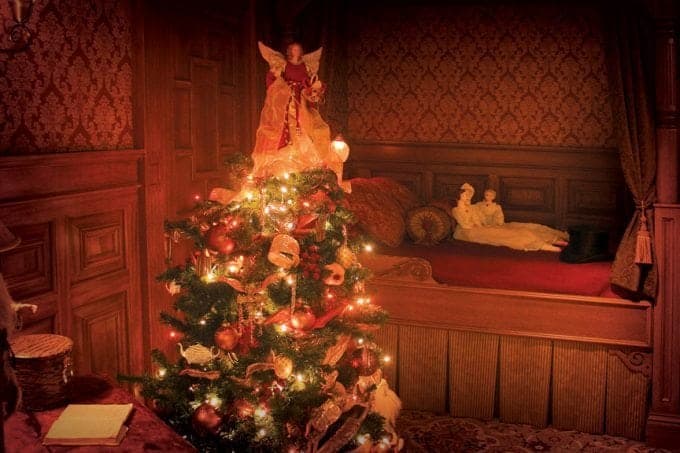 One of the areas we found fascinating is the room setups. We have never had a cruise ship room that looked quite like this one.
Plus check out the bed it is so much shorter than you would expect. I didn't think about how much taller we are today than the average height when the Titanic sailed.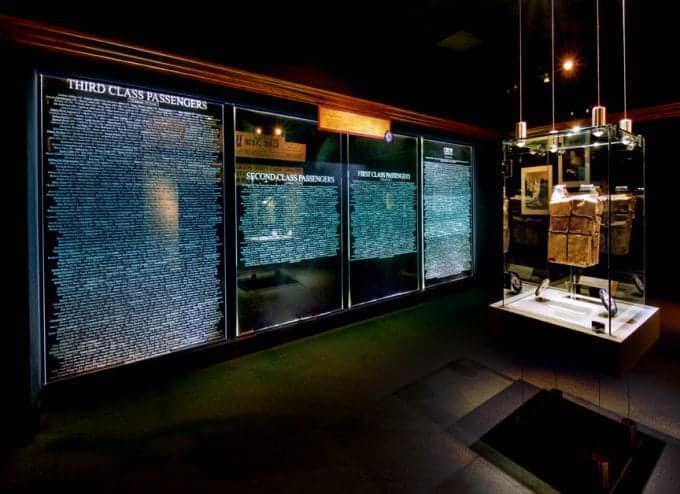 The Titanic Museum does an amazing job showcasing all of the passengers on the ship not just those in first class. You really get an idea of just how many people were on board the ship on that fateful day.
I didn't realize that there were passengers that took a short cruise on the Titanic before it sailed across the Atlantic.
I had always thought it was it's only cruising but in fact, there was a shorter cruise in England before it departed.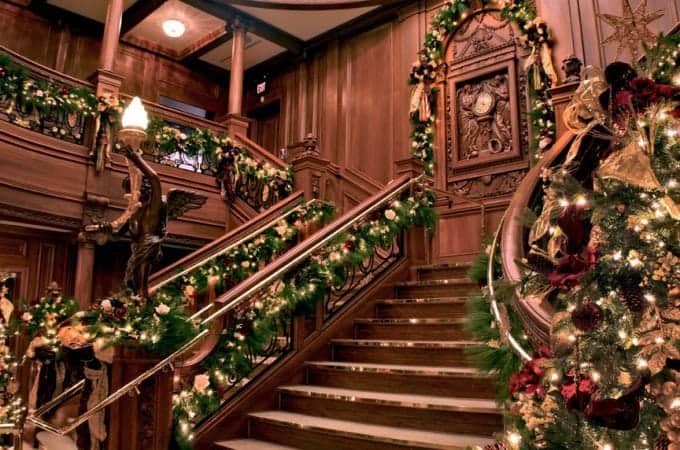 The Grand Staircase is breathtaking!
You can have your photos taken during your tour and view them in the gift shop. They place your picture on different sections of the ship so you can see what it would be like to stand on the Grand Staircase.
We learned so much during our tour of the Titanic Museum. It was such a treat to be able to learn about the passengers, the ship, and what happened that fateful night.
Highlights of the Titanic Museum Branson
Here are just a few of the things you can do during your Branson Titanic Museum tour
Receive a Boarding Pass of an actual Titanic passenger/crewmember
View $4.5 million + of Titanic artifacts
Walk the $1 Million exact replicas of the Titanic's Grand Staircase
Touch an iceberg and feel 28-degree water
Shovel "coal" in Titanic's Boiler Room
Learn how to send an SOS distress signal
Experience the Sloping Decks of the ship's stern as she descended
Sit in an actual size lifeboat and hear true passenger stories
Discover your passenger's fate in the TitanicMemorial Room
Opens daily at 9 a.m. Reservations are strongly suggested.
Tickets are available online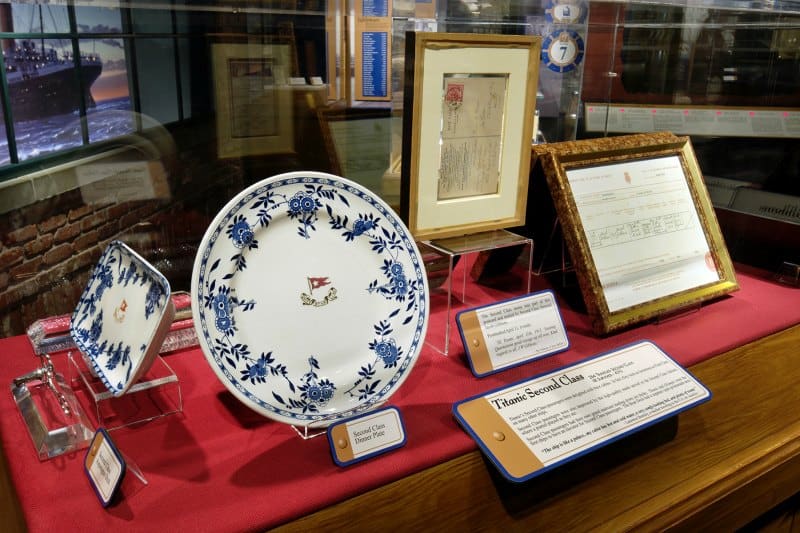 Travel tips
~No photos are allowed inside the museum. Your camera will need to be covered during your visit. If you do not have a cover the front desk offered a plastic bag to cover your camera.
~The museum is kid-friendly. There are displays specifically designed for kids that are really fun.
~Cell phones are asked to be turned off while touring the museum
~The entrance to the museum has an area where you line up if there are a lot of people in the museum. Depending on the time of year you visit you may want to bring a jacket or be prepared for the weather.
~Veterans receive free entrance admission for Veterans day!
Titanic Branson
Ticket Information: Toll-Free: 800/381-7670 • 417/334-9500
Located in the heart of Branson, 3235 76 Country Blvd & Hwy 165
www.titanicbranson.com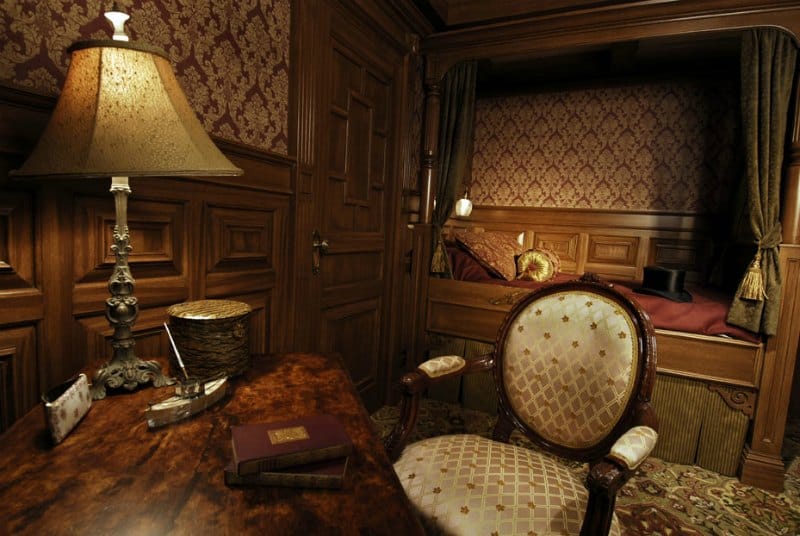 Additional Branson Resources
Top things to do in Branson - All the things you don't want to miss in Branson, Missouri.
Check out all of our Branson Travel Guides
Photo credit - Titanic Museum Branson