Silver Dollar City Old Time Christmas Festival in Branson Missouri has been profiled as one of the top holiday destinations by USA Today, CNN Travel, The Travel Channel and so many other publications.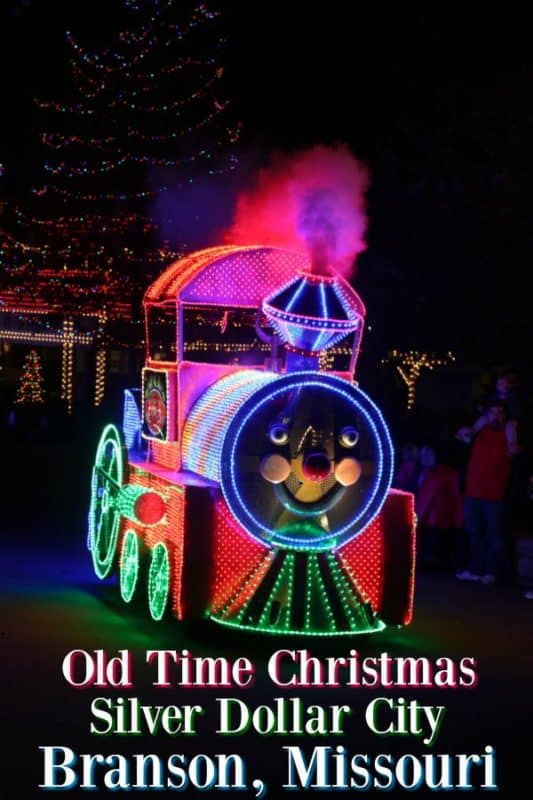 Silver Dollar City Old Time Christmas
When we heard about the over 6.5 million lights and 1,000 decorated trees we just had to head to Branson, Missouri to check them out.
There is a five-story special effects tree in the square that has over 850 ornaments and 350,000 energy-saving lights. The lights are synchronized to be part of the Christmas on Main Street show. Are you ready for this.......They can have 100 light changes every second! That is 6,000 light changes in a minute! Truly spectacular!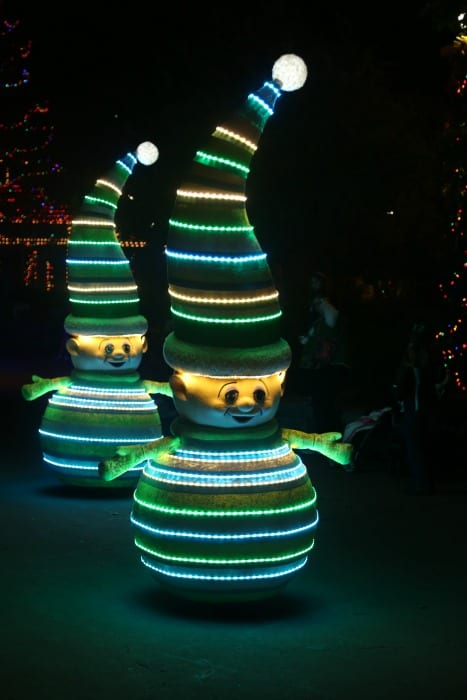 Silver Dollar City not only has millions of Christmas lights they also have 2 broadway-style musicals including A Dickens Christmas Carol and It's a Wonderful Life! They also have additional holiday shows including Frosty, a musical living nativity, a comedy Frontier Fa-La-La Follies, and visits from Santa! Truly what more can you ask for to ring in the holidays!
Are you a thrill-seeker? Do you like dropping in the dark? You can take a ride on the wooden roller coaster Outlaw Run and enjoy the world's steepest drop in the dark. Make sure and check out the holiday lights from above before you take the plunge.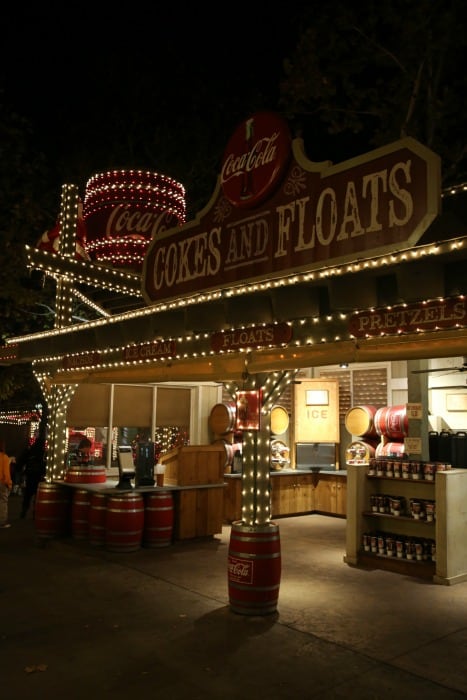 If you work up an appetite don't despair there is more than enough holiday food and drinks available at Silver Dollar City! You can enjoy 3 different buffets including a prime rib and traditional turkey and dressing buffet. For your sweet tooth you can indulge in make your own smores, apple dumplings, and more!
We learned that Silver Dollar City serves up over 80,000 cups of hot chocolate and wassail each year!
A visit to Silver Dollar City's Old Time Christmas Festival should be on everyone's list of must-attend holiday events. It truly is the perfect way to get into the spirit of the holidays.
Everywhere you look you are in awe of the holiday lights and festivities.
One of our favorite parts of our visit was the holiday parade!
We had a great dinner at Silver Dollar City and truly enjoyed our visit to the park. I wish we would have scheduled more time to explore the park.
Next time we will plan for a full day to explore more of the park and really get to soak up the festival.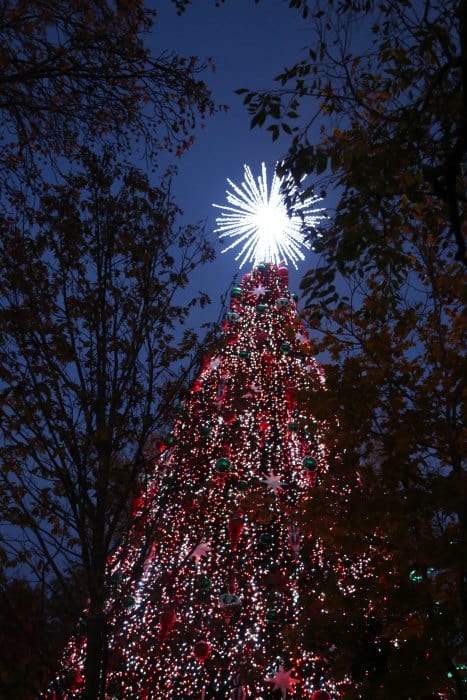 2021 Holiday Productions
Silver Dollar City is celebrating An Old Time Christmas by presenting two new production shows, one, the all-new Home For Christmas and the other, a complete rescoring and restaging of the classic Dickens' Christmas Carol, nearly 700 miles of lights and many traditional favorites of the reigning, 4-time winner of  'Best Theme Park Holiday Event*' in America.
Highlights include 30 shows each day & night; an elaborate 8-story, animated Christmas tree; over 6.5 million lights; Christmas in Midtown; holiday foods; Rudolph's Holly Jolly
Christmas Light Parade; The Frisco Sing-Along Steam Train, A Dickens' Christmas Carol plus award-winning rides coasting through the night skies. 
Along with "Rudolph's Holly Jolly Christmas Light Parade" winding through the streets twice each evening, multiple venues present other fan favorites such as The Living Nativity and the Saloon Frontier Fa-La-La Follies. The City's new $500,000 production, Home For Christmas, a Broadway-style show, "will feature 12 singers and dancers, a four-piece band, 28 songs, and over 40 costume changes" says Producer Casey Robertson. "A Dickens' Christmas Carol is also returning, with new staging, new music, and new twists on the classic favorite
New this Christmas season, the Holiday Meal Package gives the food enthusiasts a chance to enjoy a meal and a snack of their choosing, including a souvenir Christmas mug. Guests can visit family-style restaurants serving holiday foods along with treats of the season created in on-site kitchens & bakeries.  Foods include Holiday Dinner with smoked turkey, ham, prime rib and trimmings, specialty soups like potato leek, Silver Dollar City's Miner's Beef Stew plus a variety of desserts from homemade ice cream to fried pies and holiday funnel cakes.
Silver Dollar City's largest and newest addition, Rivertown, adds to the feeling of celebration with thousands of LED lights outlining Clara Belle's Cinnamon Bread bakery and the Rivertown Smokehouse, featuring fresh-smoked meats and specialty desserts.  The Rivertown Smokehouse offers covered decks with heaters, allowing for outdoor dining along the banks of the Mystic River.
Travel Tips
Plan to wear comfortable shoes for your visit. Silver Dollar City has some hills that are a bit of a workout.
Dress in layers so you are ready for the changing temperature from day to night.
There is a ton of restaurants and stands in the park. So many choices to choose from! Make sure and try the Molasses Cookies!
You have your choice of paid parking or free parking. The free parking is super easy you just jump on a free tram that takes you to the front entrance.
Details to help plan your visit:
Silver Dollar City is located at 399 Silver Dollar City Pkwy., Branson
Additional Branson Resources
Top things to do in Branson - All the things you don't want to miss in Branson, Missouri.
We were provided with our entrance to Silver Dollar City to help facilitate our review. All opinions expressed are our own.