Epic Guide to exploring North Fork, Ca! The exact geographic center of California is a few miles out of town. This small town offers fun shopping, easy access to the Sierra Vista Scenic Byway, and great photo stops.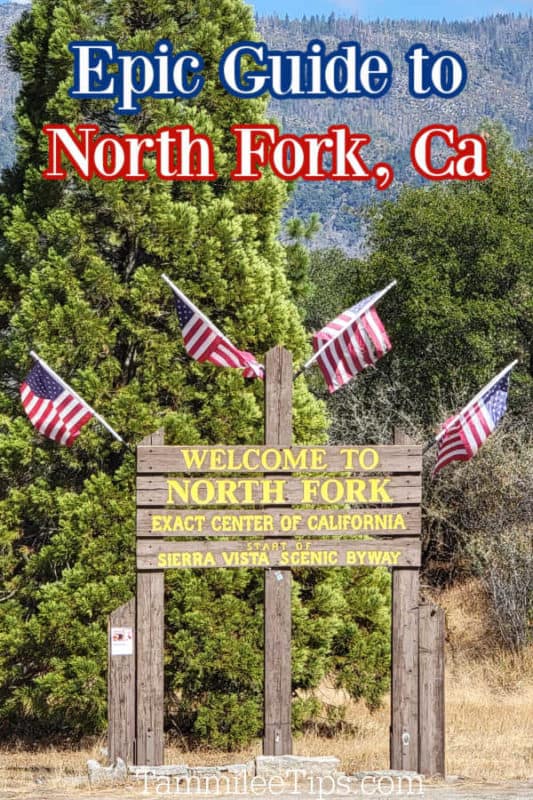 Epic Guide to North Fork, California
North Fork was established in the mid-1800s. The town provided lumber to gold miners and was a booming lumber town during the 1950s to 1990s.

The town is going through a revival with fun new shops, restaurants, and things to do.
From North Fork, you have easy access o the Ansel Adams Wilderness, Bass Lake, Redinger Lake, Manzanita Lake, and the Sierra Vista Scenic Byway,
Don't miss the murals spread throughout the town. The murals depict local history.

Where is North Fork California
North Fork is located within Madera County near Bass Lake and Oakhurst.
The city is approximately 45 miles from Fresno, California just off of Highway 41.
Located 31 miles from the south entrance to Yosemite National Park.
Road 222 travels straight through the heart of North Fork.

Sierra Mono Indian Museum
The Sierra Mono Museum recently underwent a total renovation and re-opened in May 2021.
The museum was created to help share the stories and history of the Mono-Indian Culture, both past, and present. The exhibits include a California Native American Basket collection, Artifacts of Crane Valley & Sierra Foothills, Tettleton Wildlife Dioramas, along with a gift shop filled with native crafts, jewelry, and books.
The museum is one of the first Indian museums to be solely operated by Indians. The Sierra Mono Museum opened on November 14, 1971, after years of fundraising.
This is a must-visit museum during a visit to North Fork. We left the museum inspired and excited about what we had learned during our visit.
Do not miss the video! We sat through the entire video and loved it. The generational history and love that is showcased are amazing.
The annual Indian Fair Days and Pow Wow is held on the first weekend of August. All monies collected from the event go towards the maintenance and growth of the museum.
Accessibility - The entire museum is ADA accessible.
Hours - The museum is open year-round. We suggest checking the museum website for current hours and events.
Address: 33103 Road 228, North Fork, CA 93643
Phone: (559) 877-2215
Website: https://www.monomuseum.org/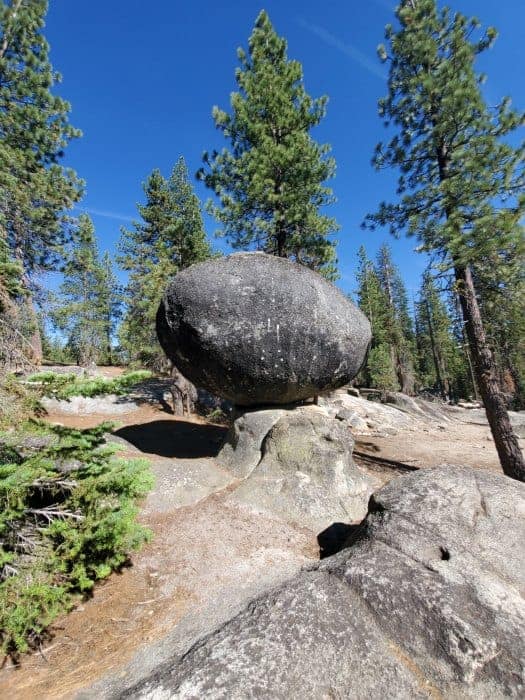 The Sierra Vista Scenic Byway is a hidden gem! You can explore the Sierra National Forest and skip the crowds of Yosemite National Park.
The scenic byway is a 100-mile tour of epic forest lands, Jackass Meadow, Mile High Vista, Ross Cabin, and so much more.
I suggest planning a full day to explore the byway. Start in North Fork with a great cup of coffee and snacks and then head out to explore.
Make sure to bring lunch and snacks with you or try to time your visit to stop at Wagner's Store (reopening in 2022) or at the Jones Store for one of their world-famous burgers.
The Sierra Vista Byway is normally open from June through October depending on the weather.
Globe Rock
Globe Rock is located along the Sierra Vista Scenic Byway! There is a short distance trail to the rock from the road.
Globe Rock has had some famous visitors including Theodore Roosevelt.
Globe Rock sits at 7152 feet in elevation.

Geographic Center of California
The Exact Center of California is located near North Fork!
This is a great stop for fun photos. It is a short walk up the hill to the marker.
From the town of North Fork, head east on Rd 225/Minarets Road for approximately 4.3 miles. Turn right onto Italian Bar Road and drive approximately 2.5 miles.
About two-thirds of a mile past a sharp switchback over the crest of a ridge, you'll see a small pull-off on your left featuring a short flight of stairs leading up the hillside. At the top of these stairs is the Center.
North Fork Ca Restaurants

Buckhorn Saloon and Restaurant
The Buckhorn Saloon and Restaurant is one of those restaurants you just have to experience.
I am going to tell you right now you will probably see more animal heads and taxidermy than you might expect.
We had a great visit and enjoyed our dinner at the Buckhorn. It is a local restaurant that is worth stopping in and visiting.
La Cabana - Closed
La Cabana Mexican has closed but a new restaurant is coming soon! We will update the post as soon as we know what restaurant is going in.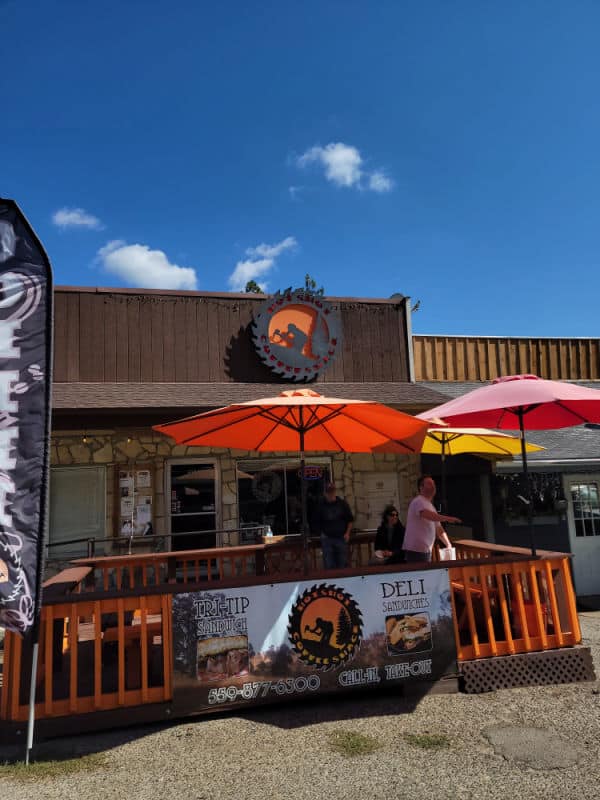 HotShot Coffee Shack
HotShot Coffee Shack offers not only great coffee and tea but they are also open with breakfast and lunch items.
The owner was a hotshot and the restaurant is decorated with fire fighting photos.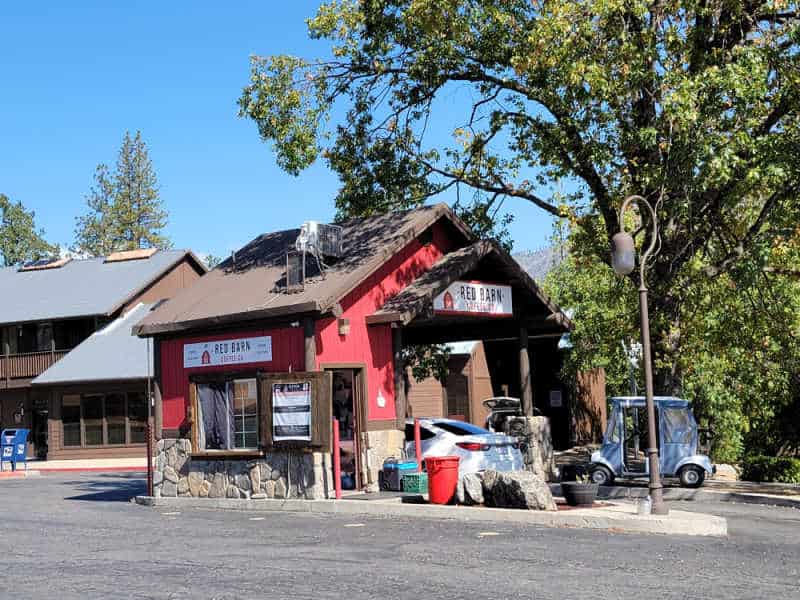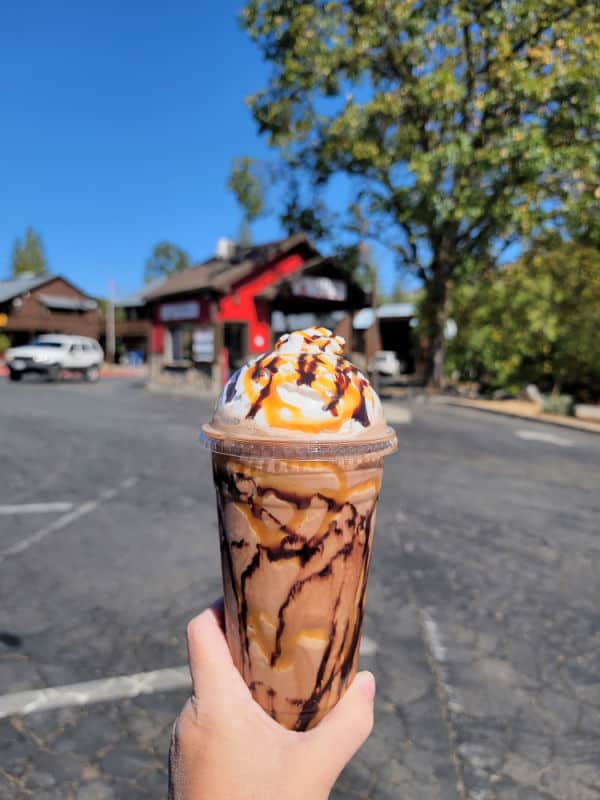 Red Barn Coffee
Red Barn Coffee is a drive-thru coffee shop right when you pull into town. They have a fantastic assortment of coffee, tea, and energy drinks.
They also carry a variety of baked goods. We really enjoy their coffee! My husband Park Ranger John had an epic blended coffee with peanut butter, chocolate, and caramel! It was amazing and he was so happy with it.
Pizza Factory
The very first Pizza Factory is located in Oakhurst just down the road. At the North Fork Pizza Factory, you can find a great menu of pizza and appetizers.
It is just one of the great Oakhurst Restaurants we suggest visiting while in town.
North Fork Ca Shopping
North Fork has quite a few cute little stores and places to shop. From an organic produce shop with a juice and smoothie shop to a craft store with over 75 artists featured you can find amazing gifts, fun souvenirs, or great picnic lunch while exploring North Fork CA.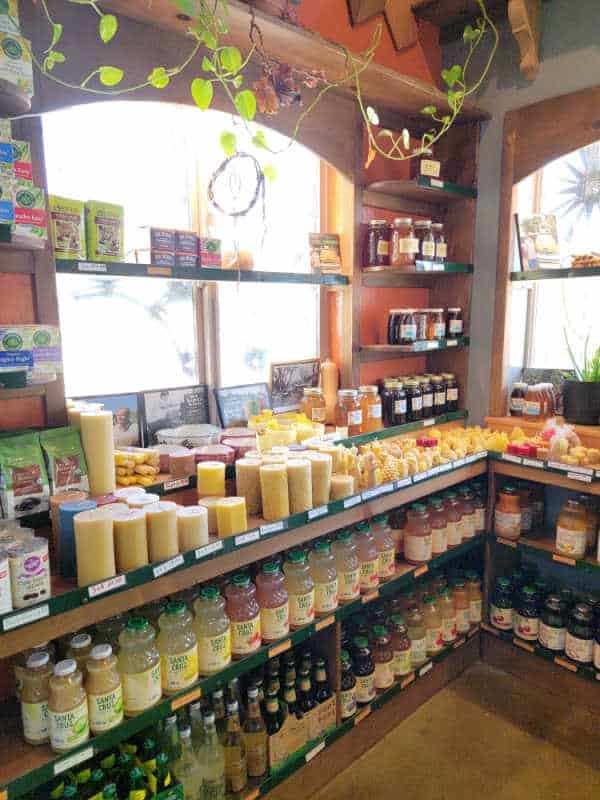 The Gnarly Carrot
The Gnarly Carrot is amazing! I wish I could add smell to this post to help convey how good it smells in this store.
The store is filled with organic produce and has a juice/smoothie bar. I could honestly visit daily/weekly to get all of our produce and amazing local products. I told my Husband if we lived closer I would be in the Gnarly Carrot all the time.
So many great local products perfect for gifts and the produce was amazing.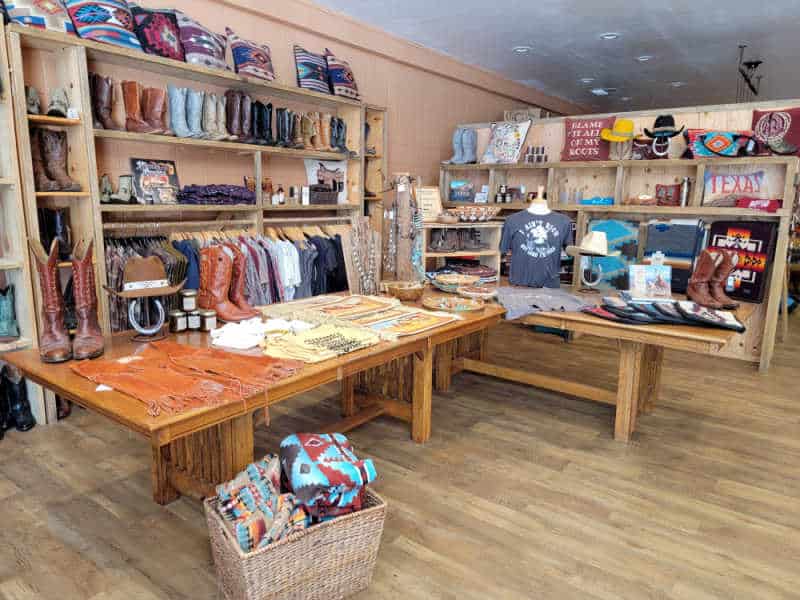 Bandit Brand Trading Post
If you like snarky shirts, funny shirts, or western gear, you must visit the Bandit Brand Trading Post. It is filled with so many fun shirts and gifts. They have an amazing selection of gorgeous cowboy boots. If I was a boot girl I would have gone crazy in this store.
North Fork Hardware Store
The hardware store has all the things you expect in a hardware store plus some really fun wood cedar shank signs the owner's daughter makes. They are super cute and have great home decor.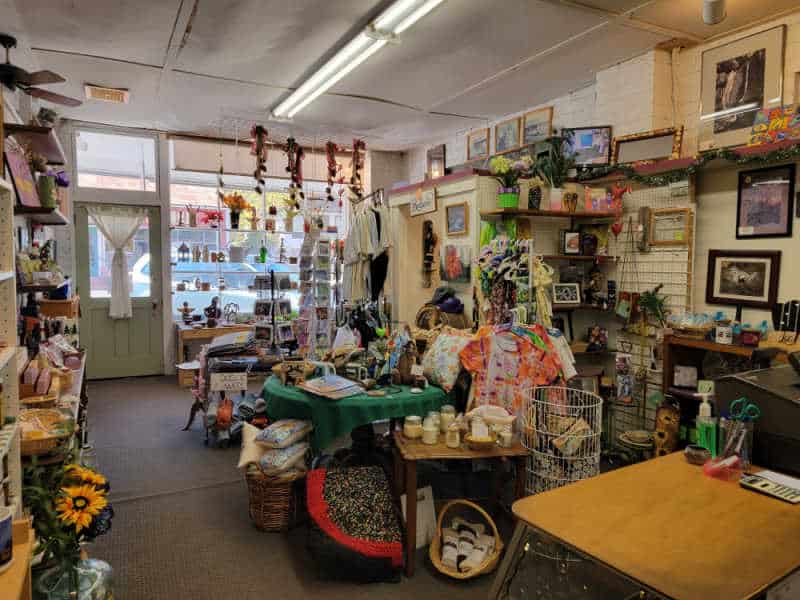 Jennie's Garden Gift Store
The craft store has handmade gifts and crafts from between 70 to 100 artists at a time. You will find a little bit of everything in this store!
If you are looking for a fun gift they have a great variety of items.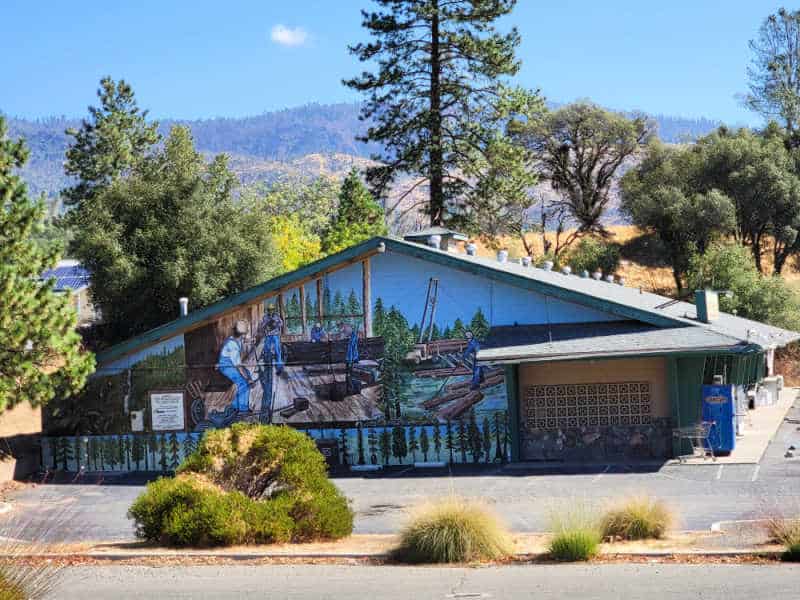 Travel Information
Hotels - We stay in either Oakhurst or Bass Lake and drive down to North Fork.
The North Fork School serves grades K-8. It is part of the Chawanakee School District.

Additional Oakhurst/Yosemite Resources
Check out all of our California Travel Guides.