Are you dealing with the water build-up and worried your coffee maker isn't working the way it is supposed to? This is the easiest way to clean your coffee maker with vinegar!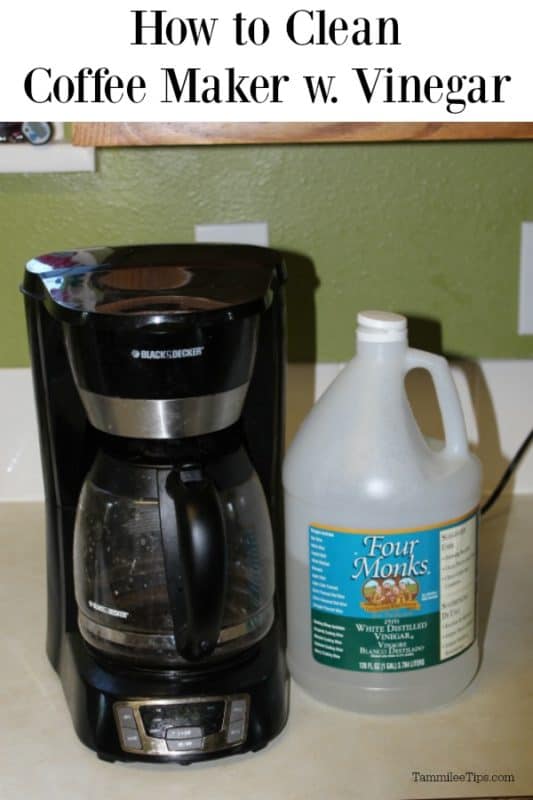 How  Clean  Coffee  Maker  With  Vinegar
My husband John is a coffee freak!
Every morning he makes a thermos of coffee to take with him to work. He does not start the day very easily without a cup of coffee.
Our poor coffee maker gets used and abused and somedays it just seems to be a bit dirty and grungy.
Here are the steps I use to keep our coffee maker clean and running smoothly. I dread the day that our coffee maker breaks and John does not have coffee to start the day.
1. Pour 4 cups of white vinegar into reservoir and et stand for 30 minutes
2. Turn on the coffee maker and run vinegar through the machine
3. Run 2-3 cycles of water until the vinegar smell is gone
4. Wipe off the machine and cords
5. If your coffee machine parts are washable run them through the dishwasher
6. Sit back and enjoy a nice cup of coffee
Additional Cleaning Articles
Kitchen Cleaning Tips
How to clean pet stains from carpets
If you have tried cleaning your coffee maker with vinegar and are still not happy with how the coffee tastes. We really like using this coffee maker cleaner on Amazon. It is super easy to use and the things it pulls out of the coffee maker are almost scary.