This Red Hot Popcorn is crazy easy to make, looks super festive for the holidays and best of all tastes great. The cinnamon flavor of the Red Hots coats the popcorn making it the perfect treat.
I wonder how this Red Hot Popcorn would look as garland around the Christmas tree. You could do some really cool patterns with the Red Hot Popcorn and regular popcorn....hmmmmm now I am thinking.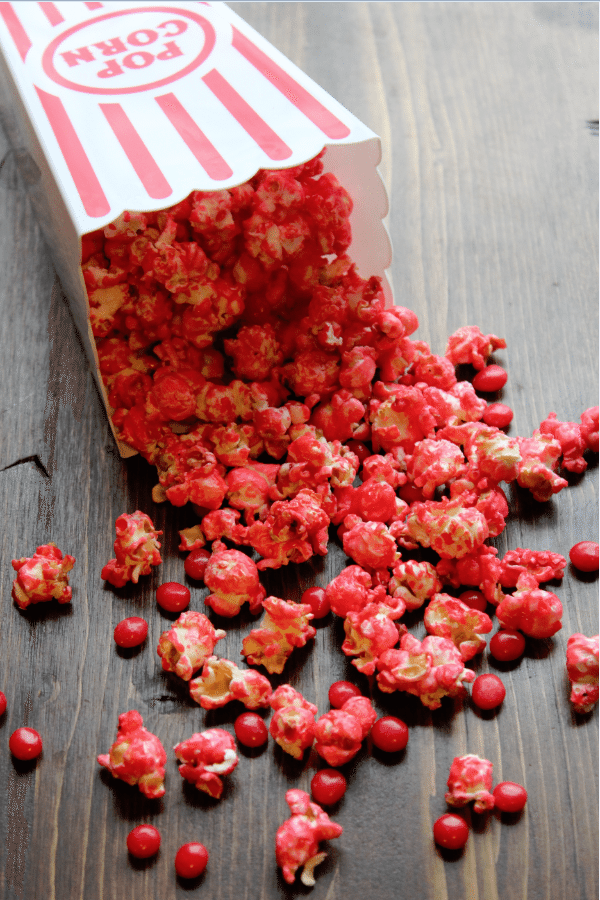 Every since I made Sriracha Caramel Corn a few weeks ago I have been trying to find great ways to alter popcorn. 
This Red Hot Popcorn would make a fantastic holiday gift. I found the popcorn container I used at the Dollar Store for 2 of them.  For Christmas a couple of years ago I bought John and old time popcorn maker. The ones that look like they are from an early movie theater. We absolutely love making popcorn and curling up on the couch with a movie. Sometimes though it is nice to change up the plain ole popcorn for something a bit sweeter or spicier.
Do you have a favorite popcorn recipe? What do you like to add to popcorn? I have heard of people adding M&M's to their popcorn but I have not tried it yet.
Red Hot Popcorn
Ingredients
5 cups plain popped popcorn
1/4 cup water
1/2 cup red hot candies
Directions
1. Pre-heat oven to 250 degrees, line a baking sheet with parchment
2. In a small sauce pan, combine water and red hots over medium-low heat.
3. Stir until candy is melted
4. Pour over popcorn and toss to combine
5. Bake until the popcorn is almost dry, about 20 minutes, Stir halfway through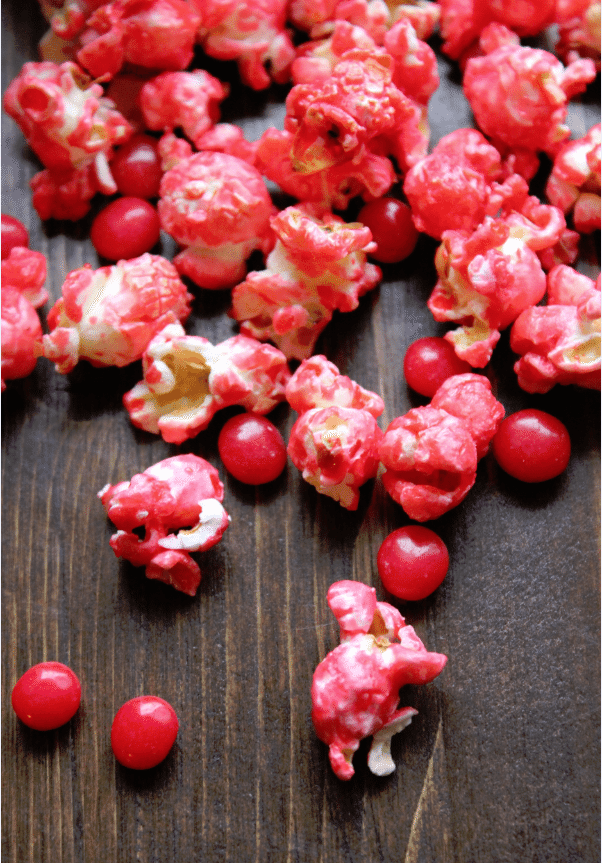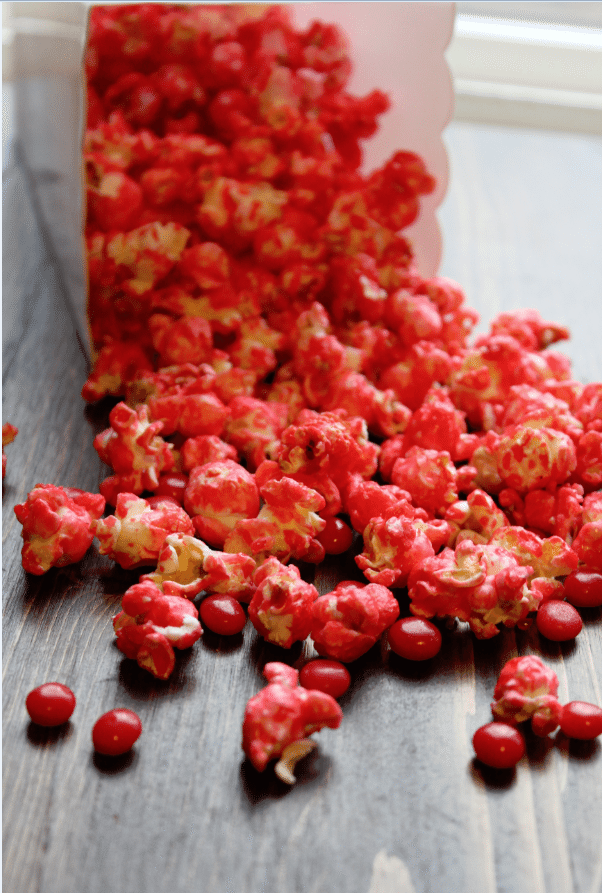 Do you love recipes? Check out our copy cat recipes, dessert recipes, and our Crock Pot Recipes.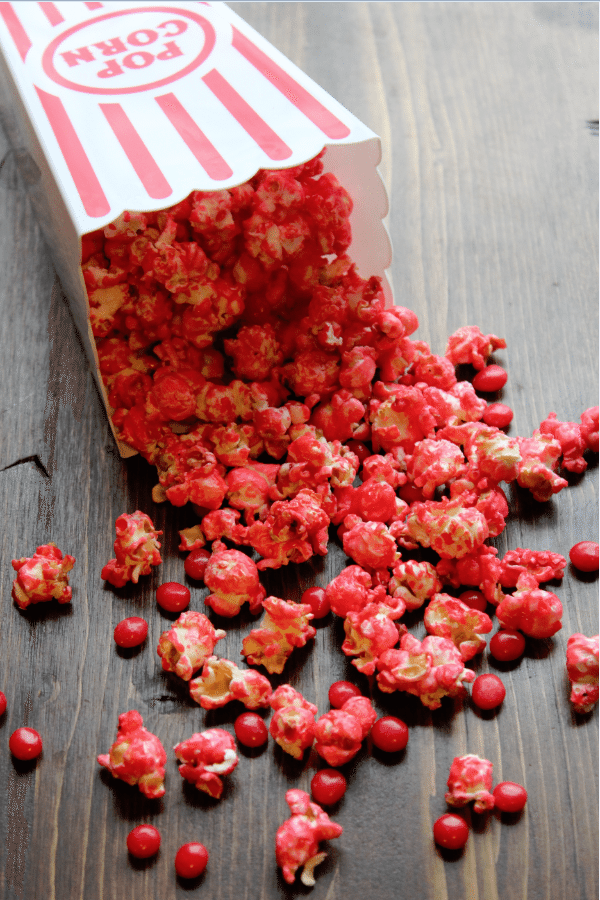 Ingredients
5

cups

plain popped popcorn

1/4

cup

water

1/2

cup

red hot candies
Instructions
Pre-heat oven to 250 degrees, line a baking sheet with parchment

In a small sauce pan, combine water and red hots over medium-low heat.

Stir until candy is melted

Pour over popcorn and toss to combine

Bake until the popcorn is almost dry, about 20 minutes, Stir halfway through