DIY Road Trip Snacks: 30+ Easy and Budget-Friendly Recipes for the Open Road! This collection of road trip snacks and treats includes both salty, sweet, and savory!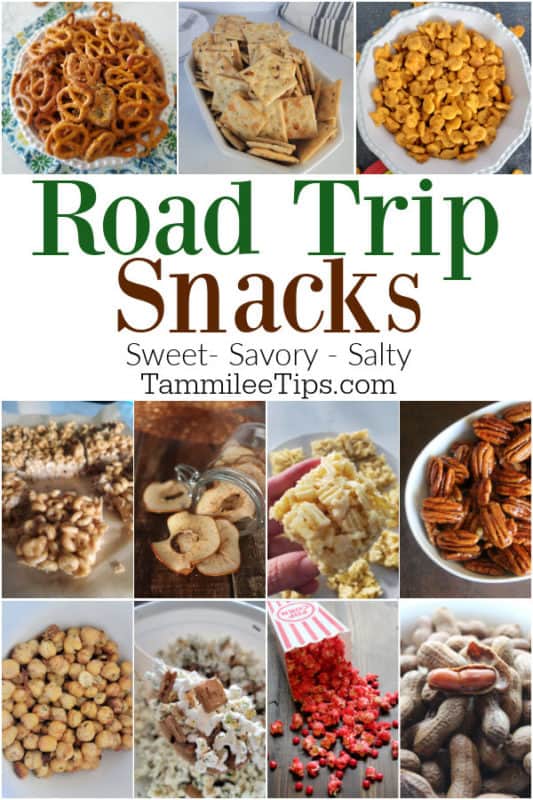 Road Trip Snacks
Over the years, John and I have been blessed to share many unforgettable experiences during our travels. We've also taken many domestic road trips for my husband's site, Park Ranger John, during which we always bring some trusted road trip snacks.
A yummy and satisfying snack goes a long way on road trips! Snacks hold you over between meal stops, making travel more manageable by reducing the chance of going into hangry mode at the wheel. Since you're consuming homemade goodies, you'll also save money and eat a bit better since you won't need to rely on convenience store snacks.
While much road-tripping happens during fair-weather days, many folks also head on the road during the bustling holiday season to reconnect with friends and family. For this reason, we've included a variety of snacks that will meet your year-round road trip snacking needs.
I think the best road trip snacks are a combination of salty and sweet. They fit both cravings and are easy to enjoy while on the road.
Don't get me wrong there is nothing wrong with sandwiches, sliced apples, and yogurt tubes but we wanted to share our favorite road trip snack ideas that are easy to make and taste great even on long car rides.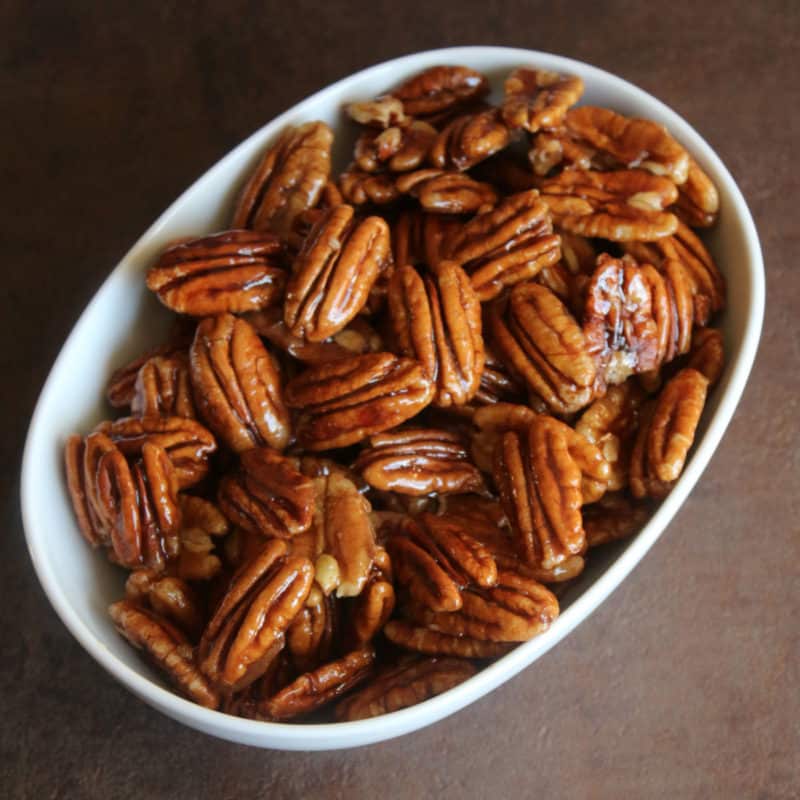 These trail mix-ready honey-roasted pecans were a frequent staple in the snack packs I'd prepare for John when he was a park ranger. Cayenne and honey come together for the perfect blend of sweetness and spice.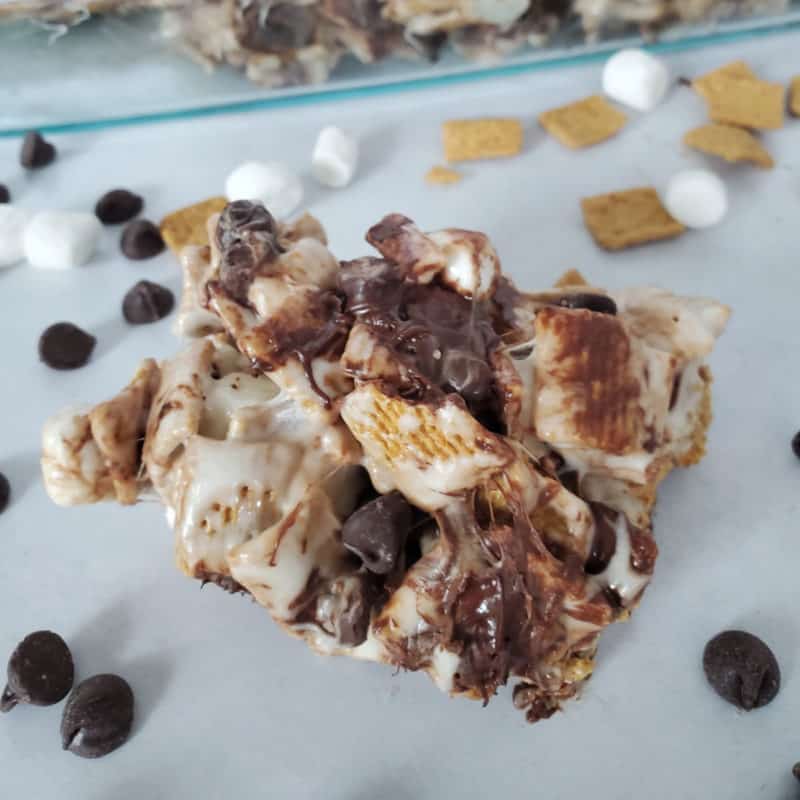 S'mores are a campfire treat that reminds us of summer days filled with adventure and time spent in the great outdoors. John and I were inspired to make these cereal bars after picking up a box of retro 80s Golden Grahams at our local grocery store - did we mention we're 80s kids?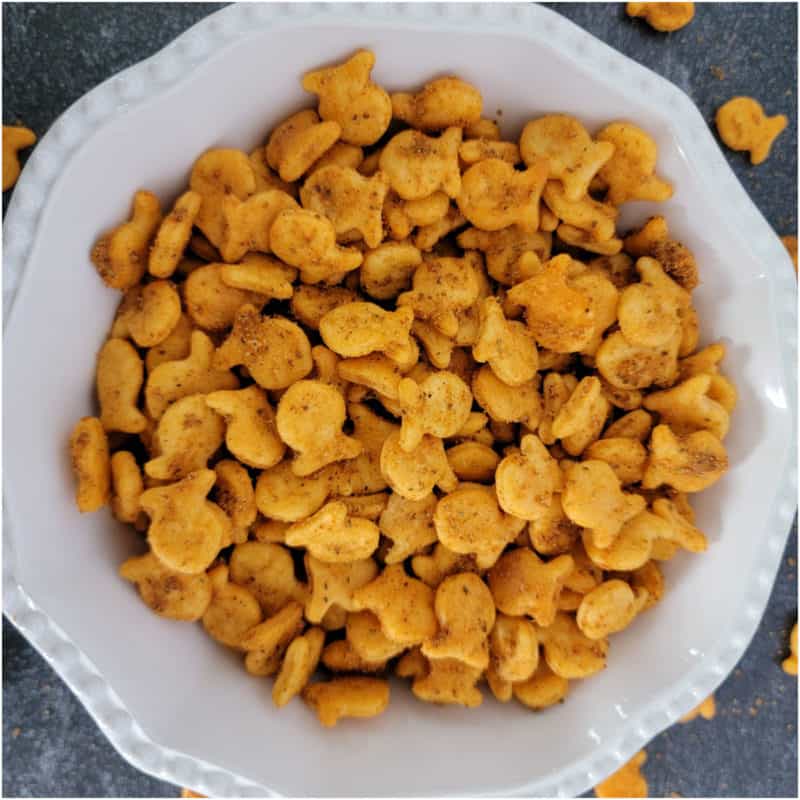 Although Old Bay is a classic seasoning hailing from the Chesapeake Bay region, John and I got the idea for this twist on Goldfish crackers from a southern Florida waitress. They're yummy and comforting year-round.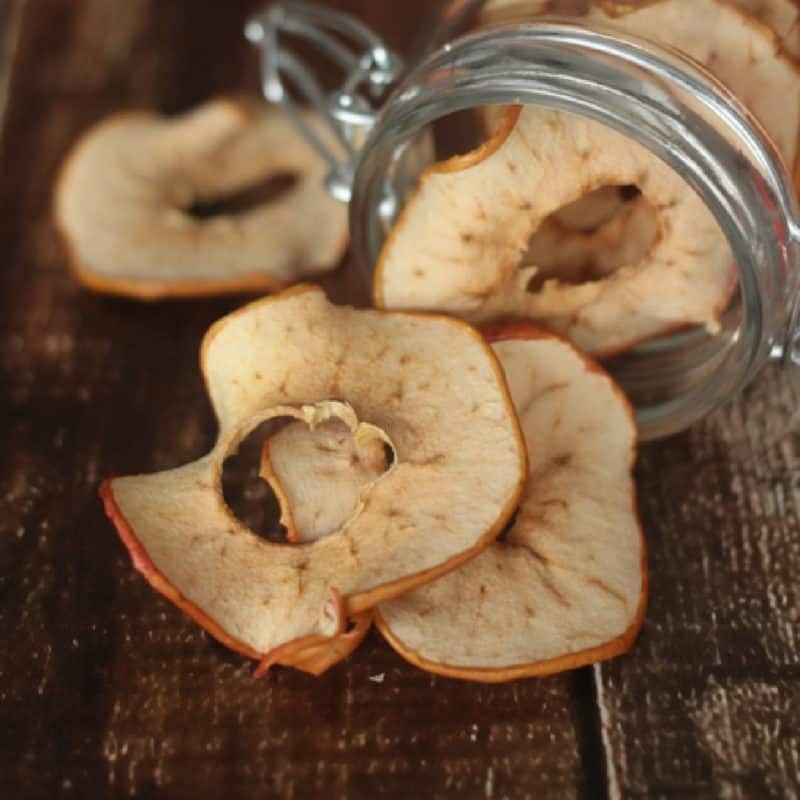 Depending on the size of your party, you may need to accommodate more health-conscious eaters. This wallet-saving dried apple rings snack uses your fall apple stash in a jiffy and is delightful when seasoned with pumpkin spice or cinnamon.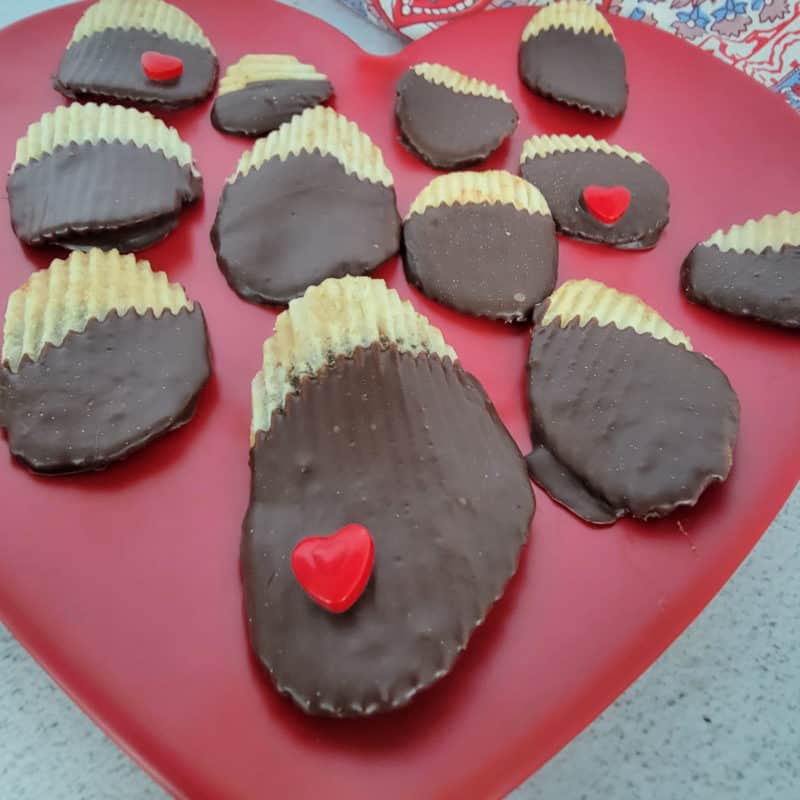 Did you know that the potato chip is America's favorite road trip snack? Potato chips dipped in rich and luscious chocolate make for a salty, sweet, and swoon-worthy road trip snack. We added heart-shaped candies to ours before photographing this recipe since we were gifting this batch to friends, but you can also dress up yours with chopped nuts, sprinkles, or sea salt.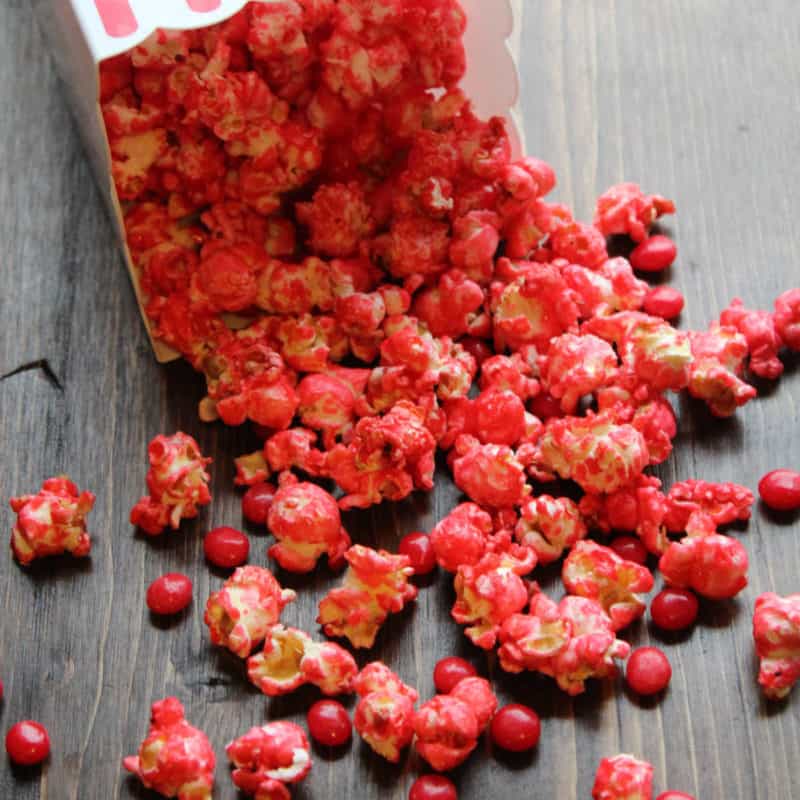 This jazzy popcorn snack gets its hot cinnamon bite and festive scarlet color from melted Red Hots candies. They are a must for cinnamon lovers and holiday road trips alike.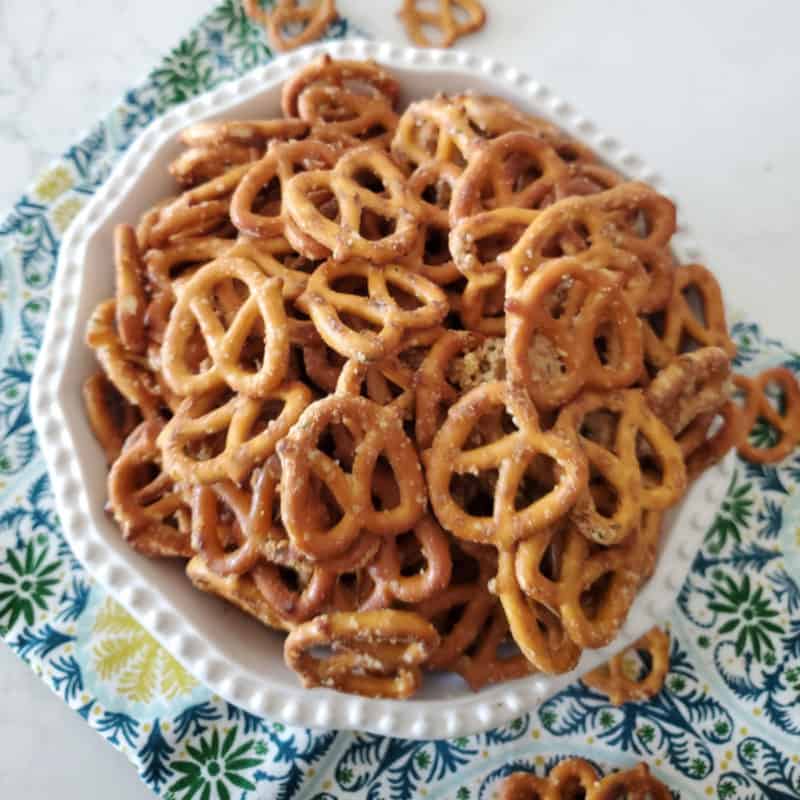 Hidden Valley Ranch Seasoning is the super ingredient behind these buttery three-ingredient pretzels that satisfy the saltiest of snackers. Garlic powder and dill weed are great add-ins if you crave more flavor.
If you prefer sweet pretzels check out these easy cinnamon sugar pretzels.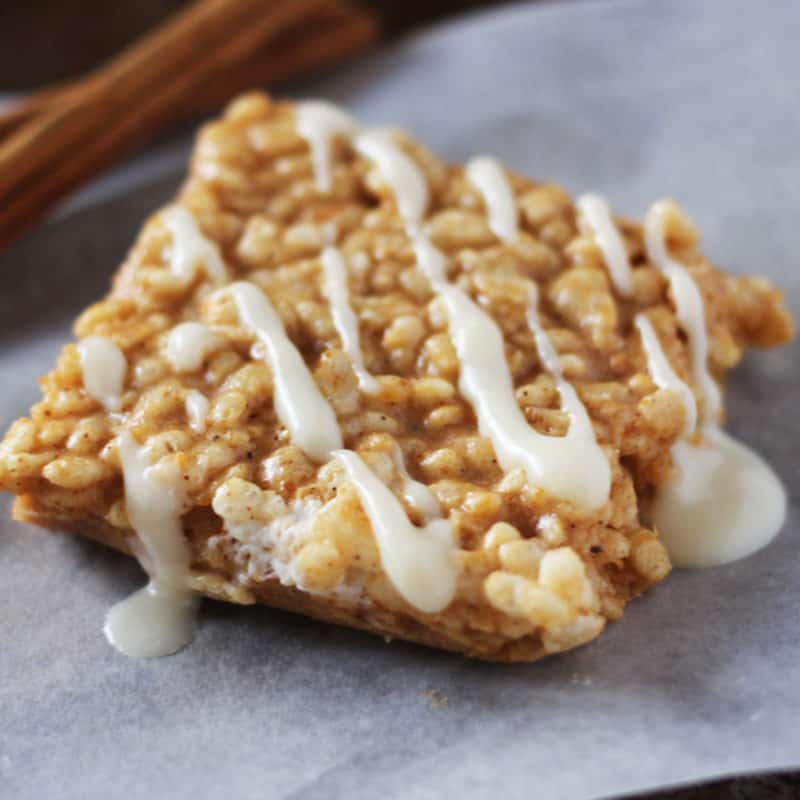 Rice Krispie treats are so versatile! This recipe combines a can of pumpkin puree and two tablespoons of pumpkin pie spice to give the schoolyard favorite a sweater weather upgrade. While the cream cheese glaze is optional, we highly recommend it for the delicious pumpkin and cream cheese combination.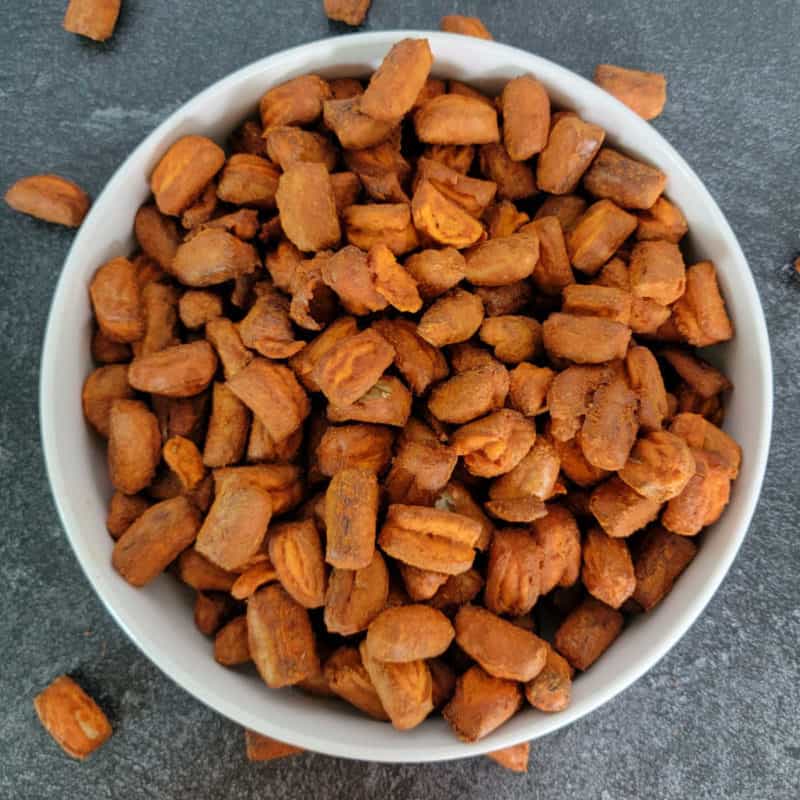 This recipe for flavor-packed buffalo pretzels can be made with standard pretzels, pretzel nuggets, pretzel sticks, and any buffalo sauce you like. You can even add some Hidden Valley Ranch Seasoning for buffalo ranch pretzels that put you on the fast track to flavor town.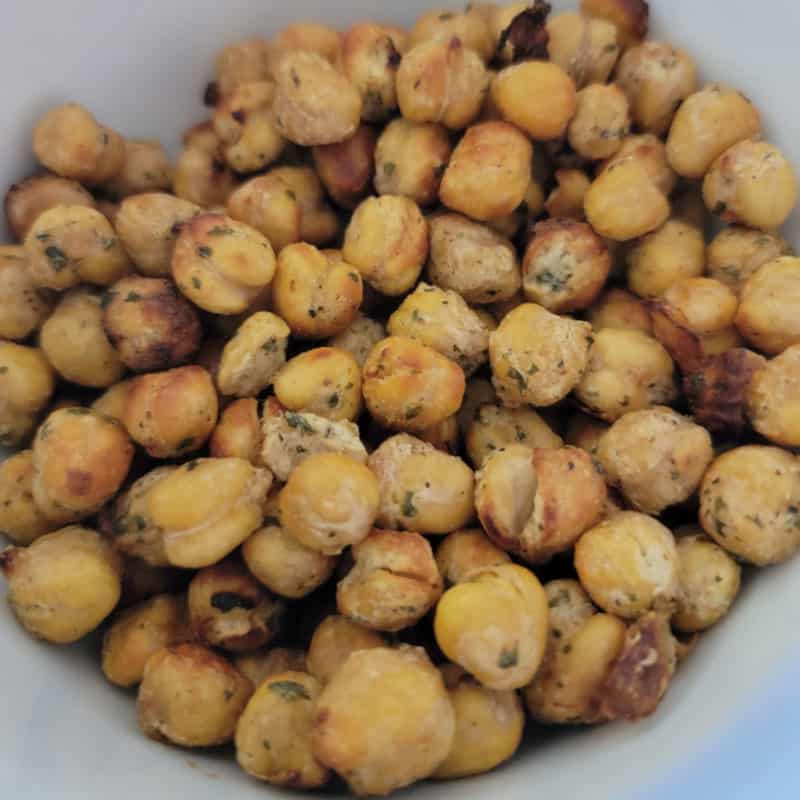 Say hello to healthy road trip snack nirvana with our air-fried chickpeas. We've included salty and sweet flavoring ideas to feed whichever side dominates the day. Bonus - any savory preparation of these crispy chickpeas boosts salads with protein and a pleasant crunch.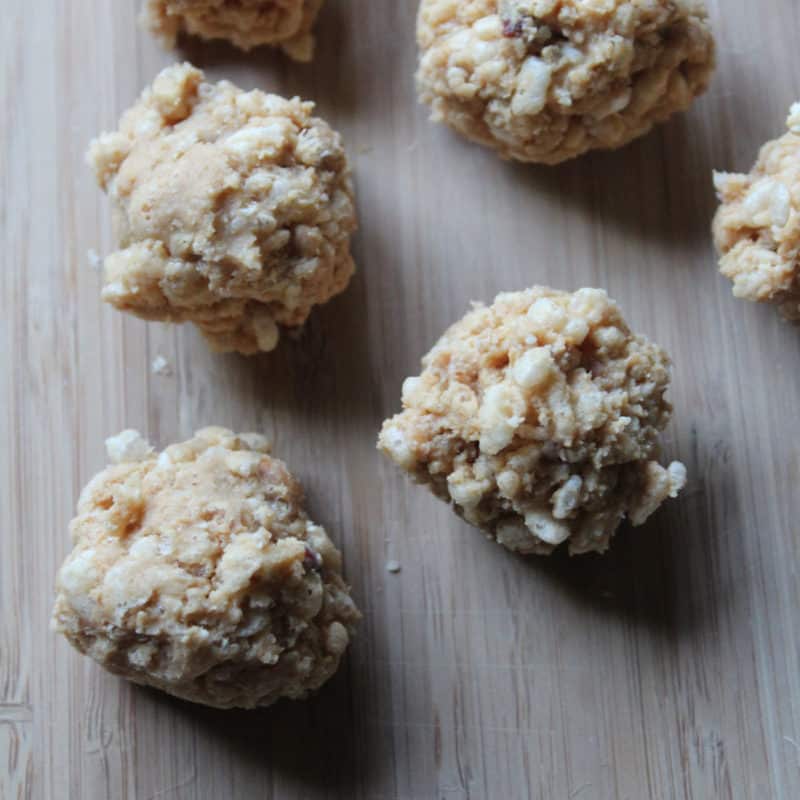 This creative, peanut butter-infused play on Rice Krispies has all the flavor of this adored snack to feed the young and young at heart, only in bite-sized ball form.
This recipe came to us courtesy of my grandmother's recipe book from her church in North Dakota, which is also a respected source of many of my favorite family recipes. Creamy and chunky peanut butter work in this recipe, so feel free to use what you prefer.
We also have Peanut Butter Rice Krispie Treats and Classic Rice Krispie Treats if you prefer the original Rice Krispie format.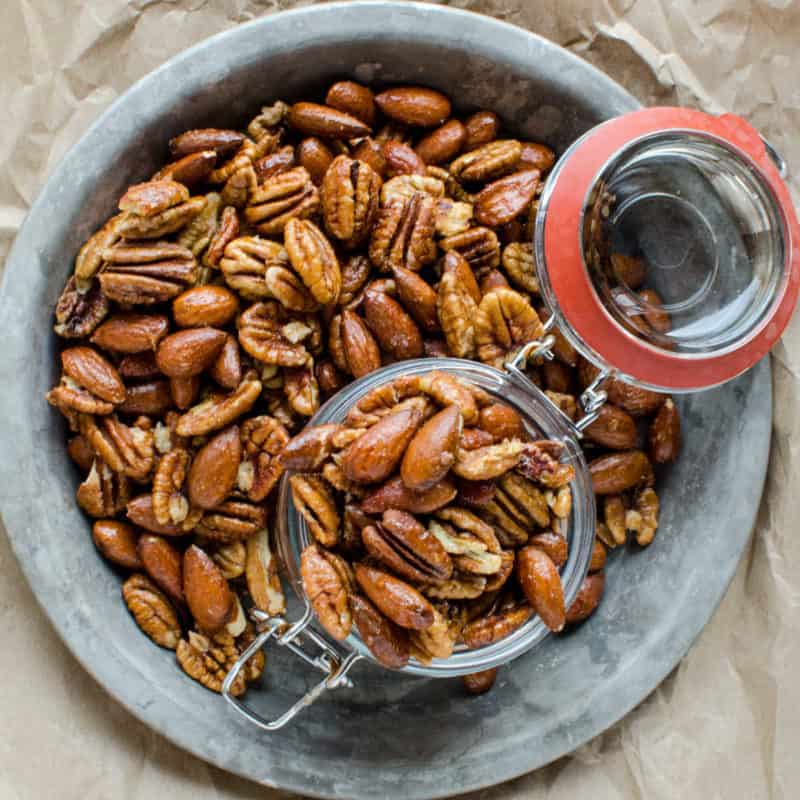 Our household is known for waxing poetically about our love for our slow cookers, and a close second is our love for DIY snacks that we can gift to our dearest friends.
Sweetened with maple syrup and spiced with ground cayenne, these nuts are a brilliant snack when faced with indecision about going sweet or salty. The scent these leave behind after slow cooking is almost like holiday aromatherapy.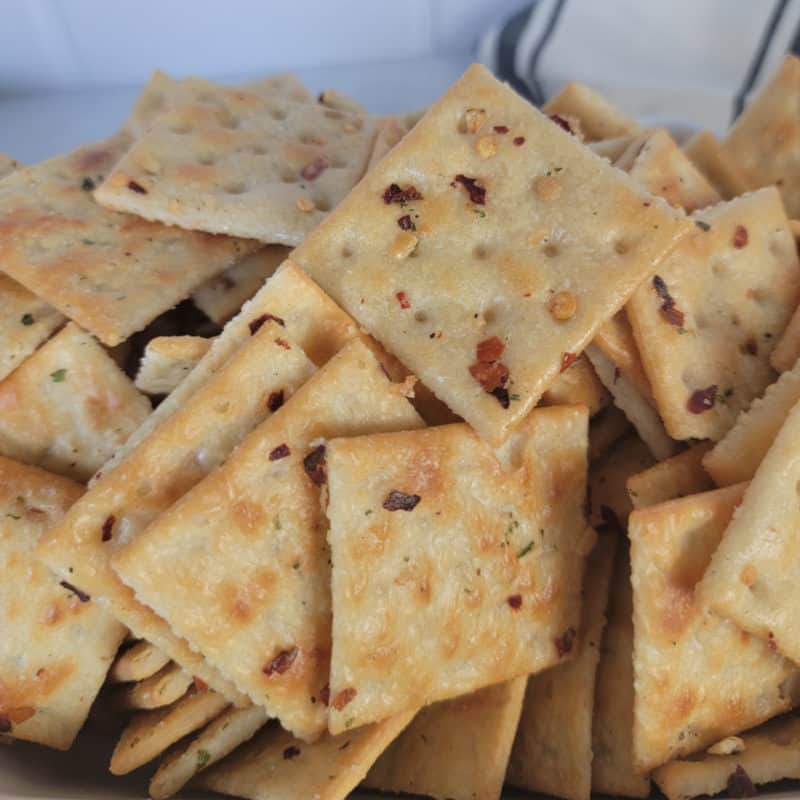 I am a Northwestern gal, and my husband, John, is a born-and-bred southerner from Alabama. The lack of overlap between the recipes we grew up with has become one of our greatest strengths in the kitchen, as between the two of us, our meals have turned into a beautiful blend of comforting classics and amped-up southern favorites. John's nephew brought us these no-bake red pepper and ranch saltine crackers during a visit to Spokane.
If you like these crackers, you'll also enjoy our soup-ready Spicy Oyster Crackers.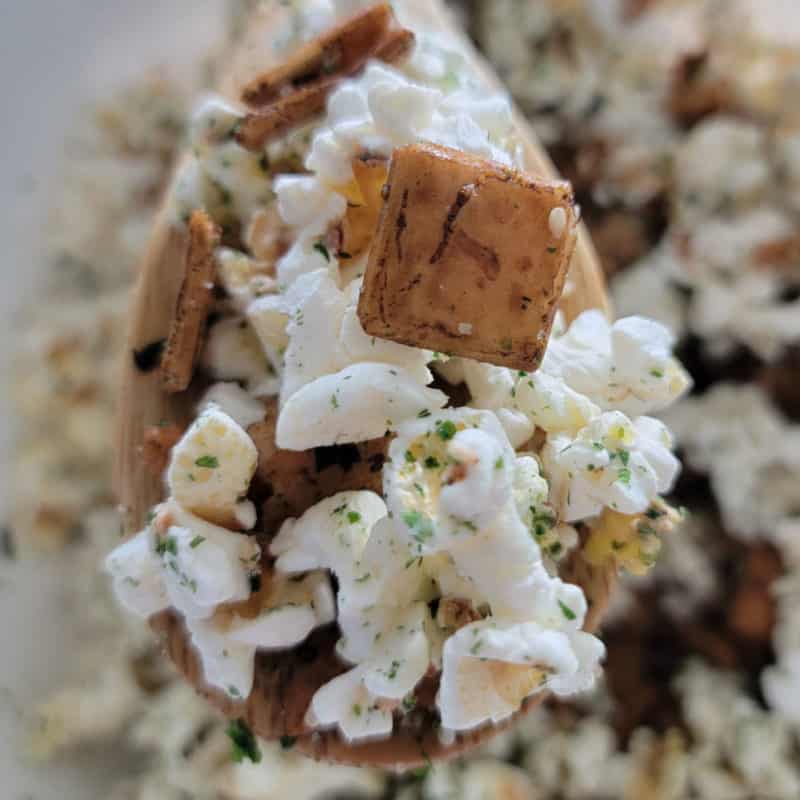 Hurricane popcorn is a unique Hawaiian snack introduced to us by one of our good friends. In this playful savory snack, plain popcorn gets an Asian-inspired boost from Japanese-style rice crackers and nori, a rice seasoning staple.
We gifted her a giant bag of these as a thank-you for watching our cats whenever we head out of town.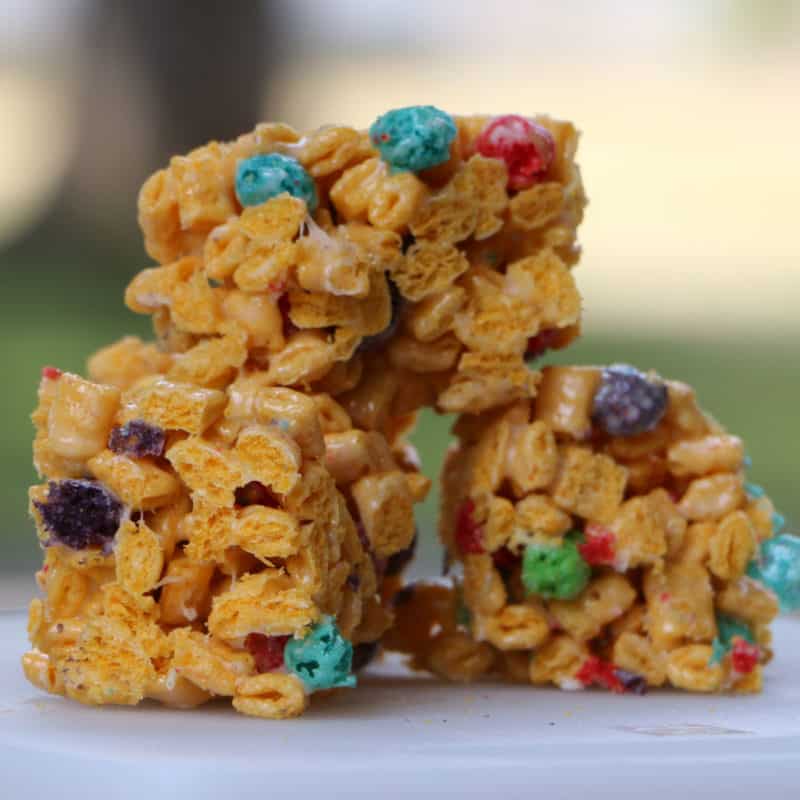 It's incredible to think it has been almost nine years since I received this recipe challenge from Albertsons to use products featured in their Anniversary Sale - oh my, does time fly by when you're having fun! These half-cereal, half-Rice Krispie bars are just as sweet for the back-to-school season as for feeding your road trip snack sweet tooth.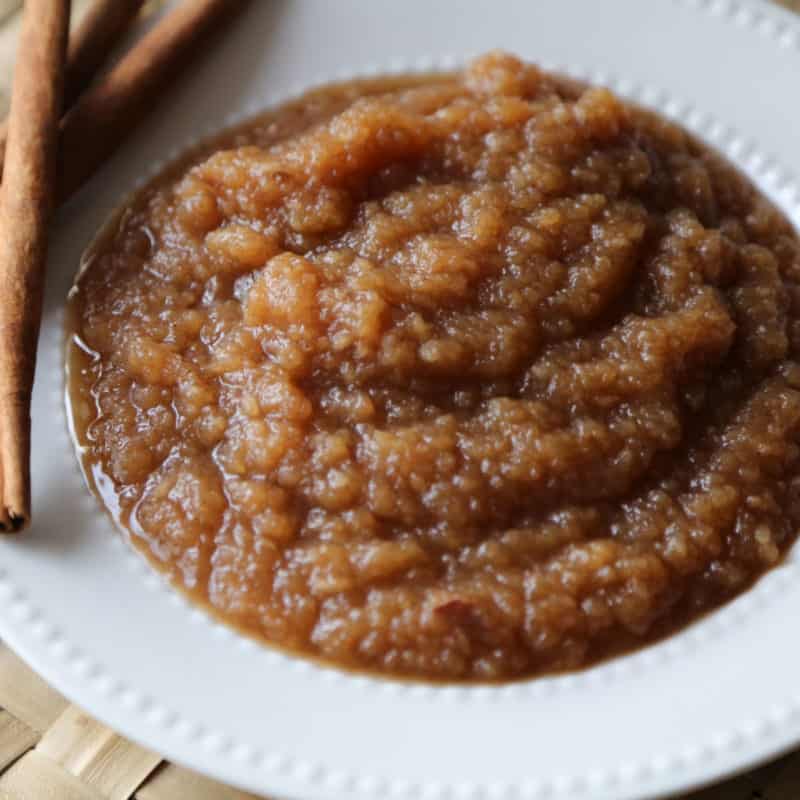 This healthy, shelf-stable favorite uses five to six pounds of peeled apples, which makes it great for availing of the abundance of apples during the fall. In addition, the warm brown sugar and cinnamon make it so simple and delicious that you'll find it hard to go non-homemade again.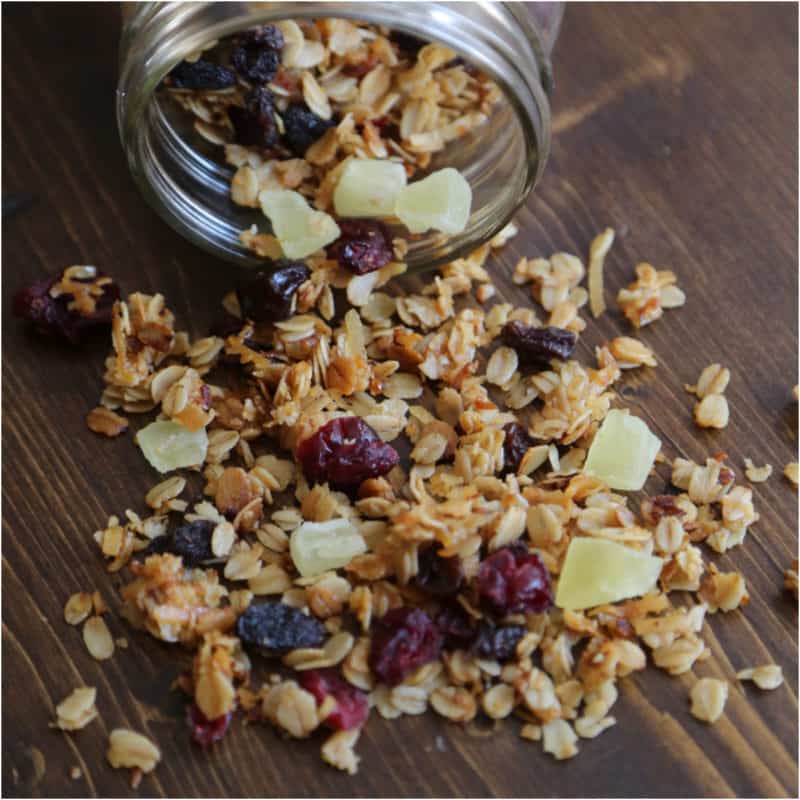 We enjoy storing this slow cooker granola in leftover gelato containers, which may fit in your vehicle's cup holder for stop-and-go snacking if you find yourself stuck on the road for some time. Our homemade granola doesn't have nuts or seeds and can be made vegan by swapping honey for your favorite sweetener not derived from animals.
Need a wintertime travel snack? We have a gift-worthy Gingerbread Granola that will keep spirits merry and bright.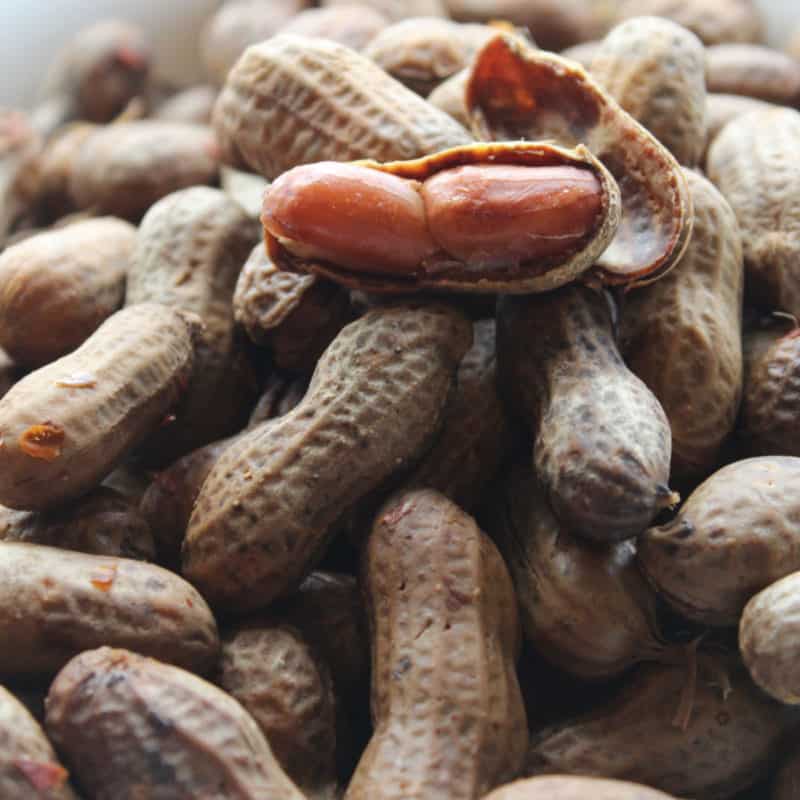 The landscape of the American south is dotted with roadside stands that offer this Southern comfort snack.
In our recipe, we slow cook the peanuts with Cajun seasoning and crab boil for 12 to 24 hours to pack as much flavor as possible. For safety reasons, open these when you've made a stop and have both hands accessible.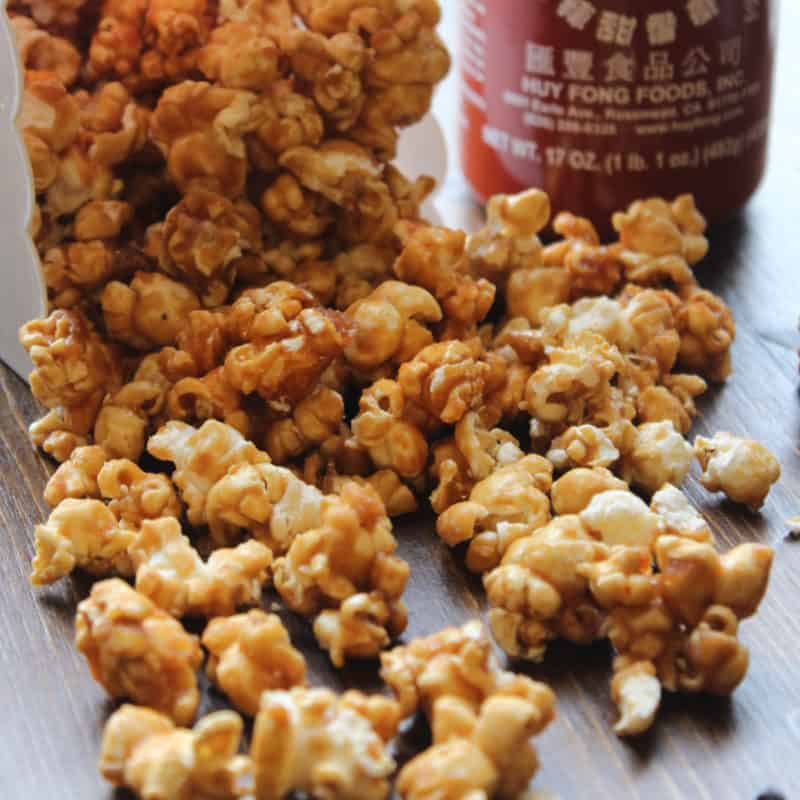 While sriracha has become a ubiquitous condiment in savory dishes, one of my first experiments with it was this sweet and spicy caramel corn I made for a sriracha-loving friend's birthday celebration. Dangerous and yummy are only a sample of the adjectives used to describe it.
Crave a little more sweetness? Our Salted Caramel Popcorn should do the trick.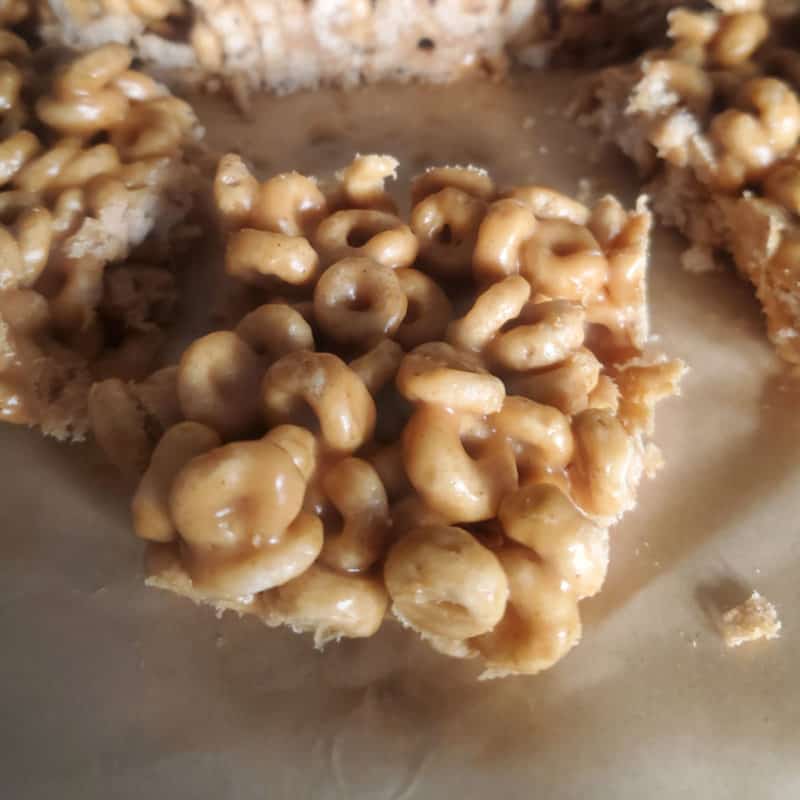 One of the most adored pastimes on the road is stopping for breakfast. However, depending on where you're headed and when you need to get there, breakfast may not be on the menu when you need it. This recipe for three-ingredient, no-bake peanut butter cereal bars made entirely from pantry staples can narrow the gap. Use any Cheerios variety that you don't mind pairing with peanut butter.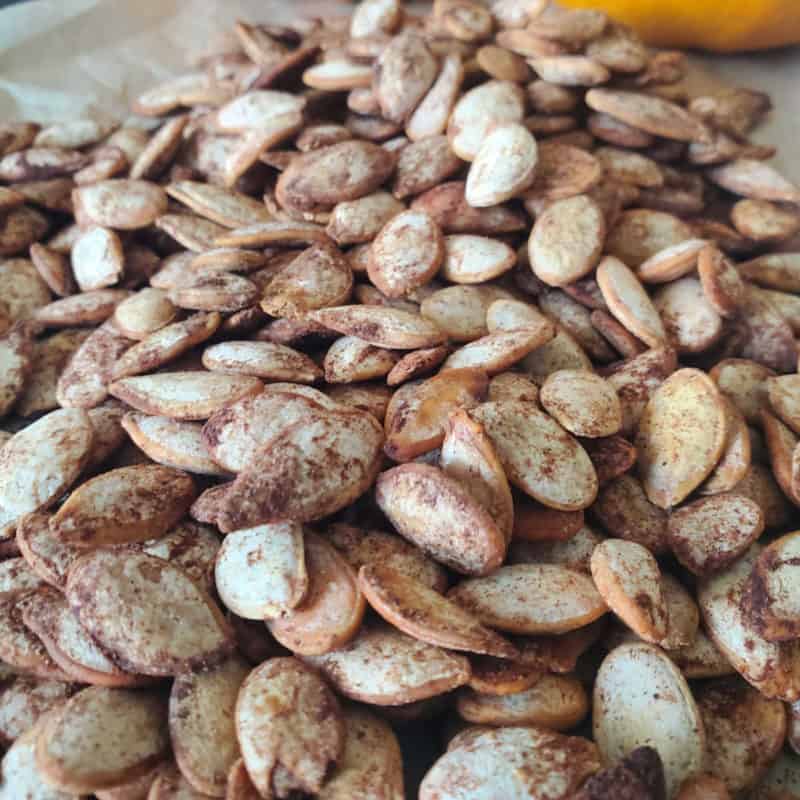 This healthy fall-themed snack puts all the pumpkin seeds you may have accumulated from all that pumpkin carving to good use. Coconut oil makes the perfect flavorless medium for roasting the seeds to perfection and allowing the flavors of the pumpkin pie spice to shine. Add cayenne pepper to the mix if you crave a savory element.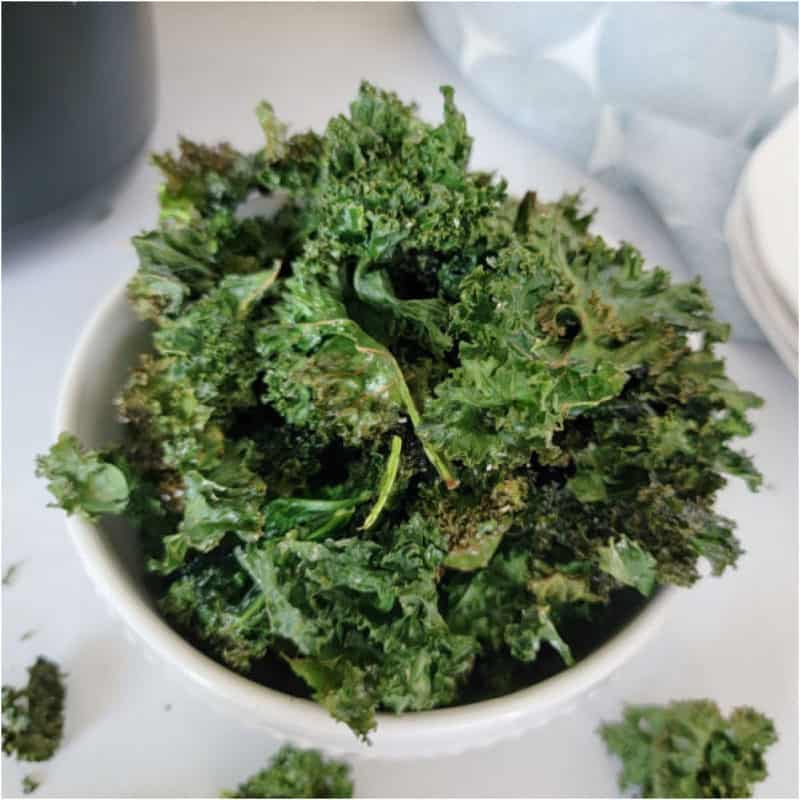 Easy Air Fryer Kale Chips that take minutes to prepare! These crispy kale chips turn out fantastic and take less than 5 minutes to prepare. You can have a fresh healthy snack quickly with this easy recipe.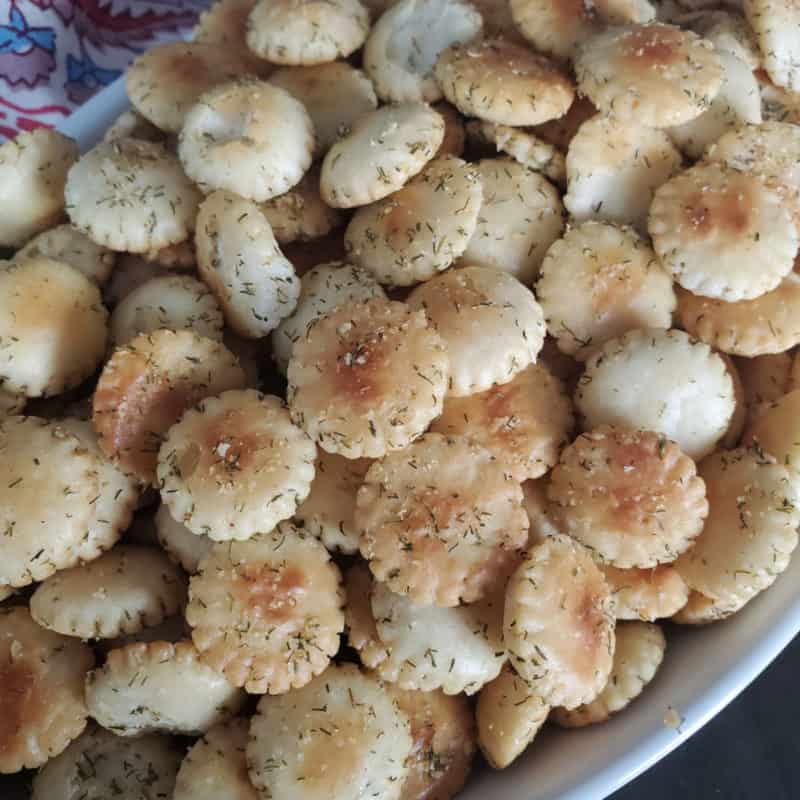 I was inspired to get creative with repurposing oyster crackers after finding a stash in the pantry from the last stock-up sale I took advantage of. The dill weed and garlic combination is fantastic, but you may add ranch mix or ground mustard if you don't mind some extra salt.
Bonus - check out the recipe post for a furry feline surprise!
Ranch lovers will enjoy our Crockpot Ranch Oyster Crackers over a hearty salad or soup.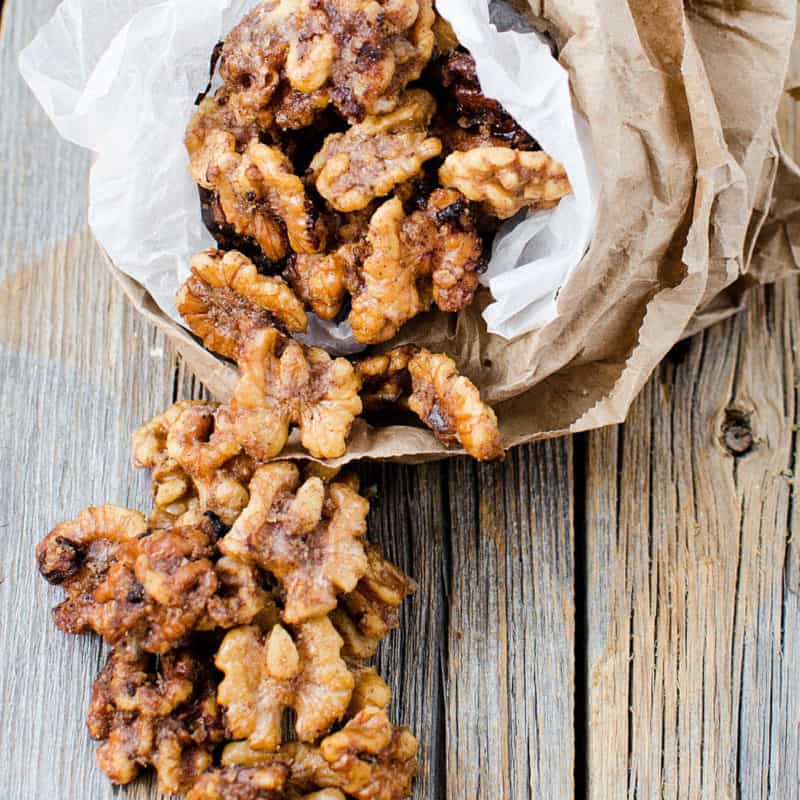 Your slow cooker does all the heavy lifting in making these sweetly spiced candied walnuts.
The wonderful aroma of cinnamon, ginger, and cloves creates the perfect backdrop to a wintertime road trip, but we don't see any reason not to enjoy them year-round. We've gifted jars to friends who've eaten them as snacks or tossed them on top of salads.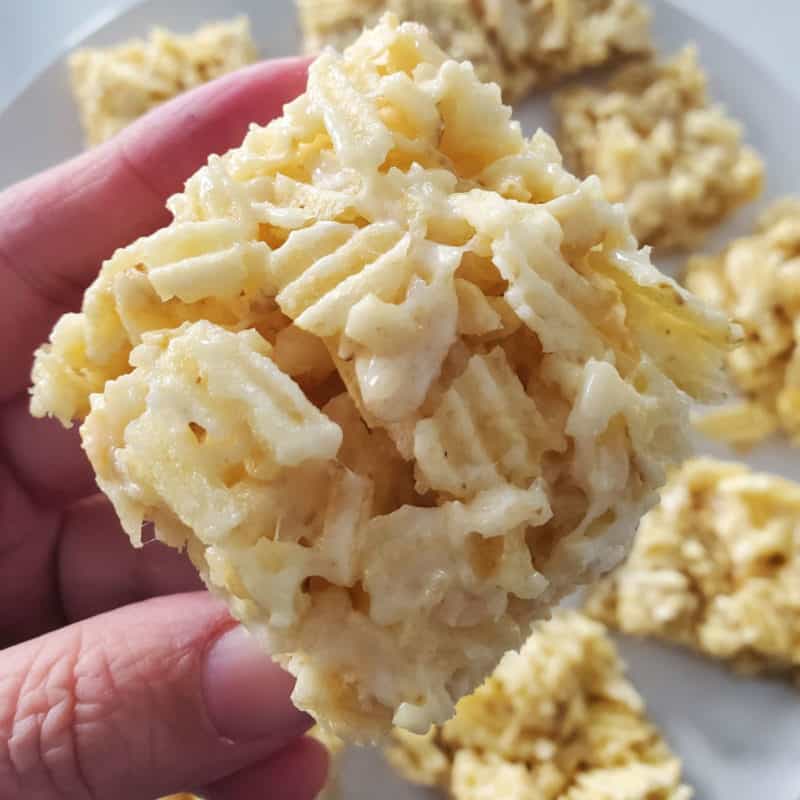 My mom introduced this recipe idea to me during one of my parents' visits to Spokane, and needless to say, I was stoked to give it a whirl. We were thrilled when the result became the salty and sweet combination we were both looking for.
We make Lucky Charms Treats when we want to bring a bit of luck and rainbow fun to our car rides.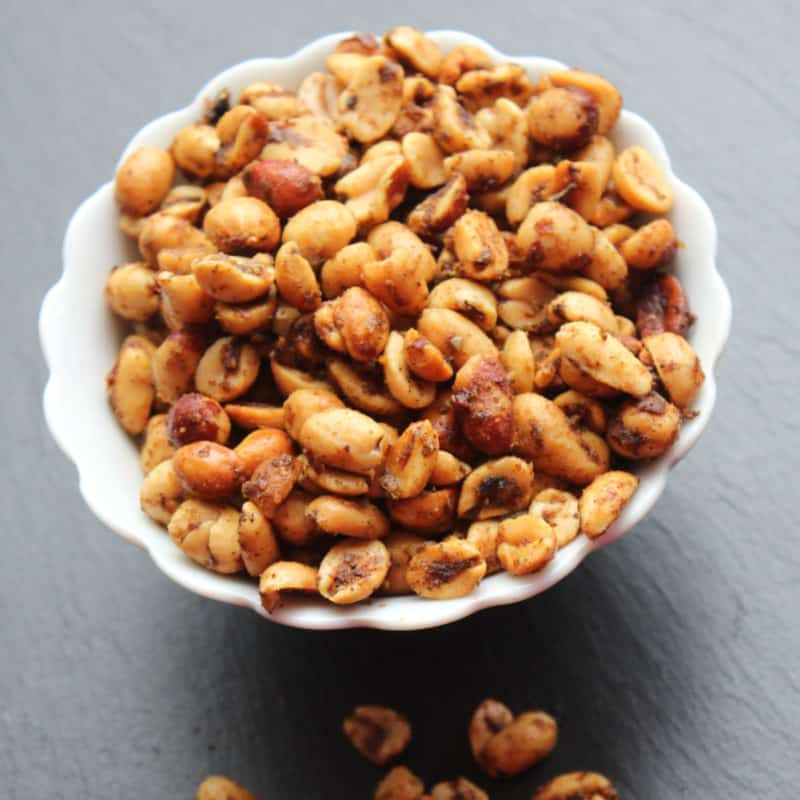 Flavorful and protein-packed, these cocktail peanuts spiced slow-cooked in chili seasoning mix are an excellent savory road trip snack. In addition, they're easy to batch prepare, as the recipe can be scaled to any need or crowd.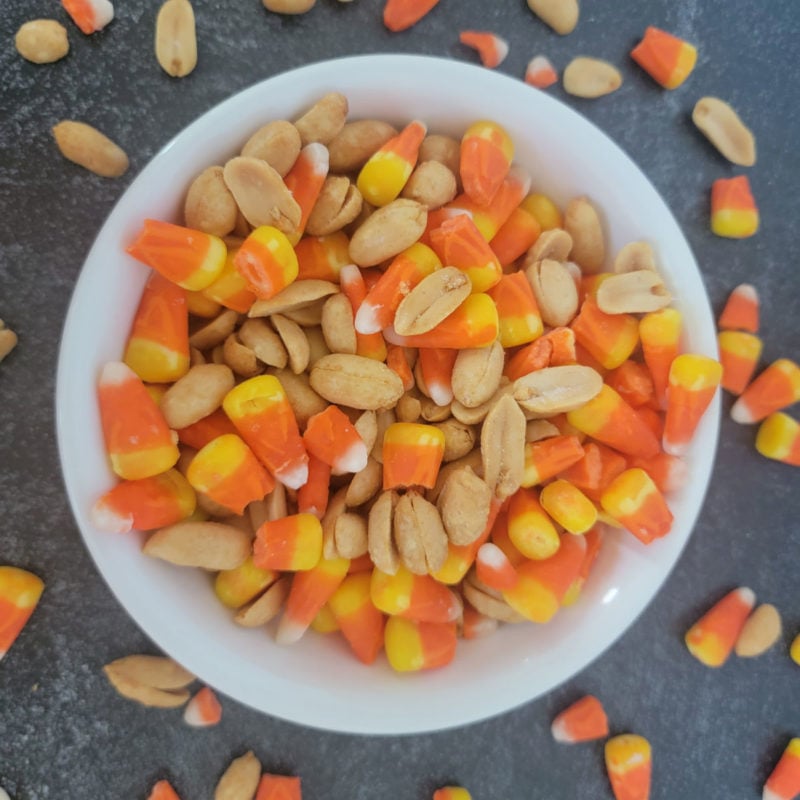 Easy Candy Corn and Peanuts Snack Mix is the perfect sweet and salty snack or treat. This candy corn snack mix takes seconds to mix together and tastes great. I know it sounds crazy but it truly is the perfect mix of sweet and salty for Halloween road trips.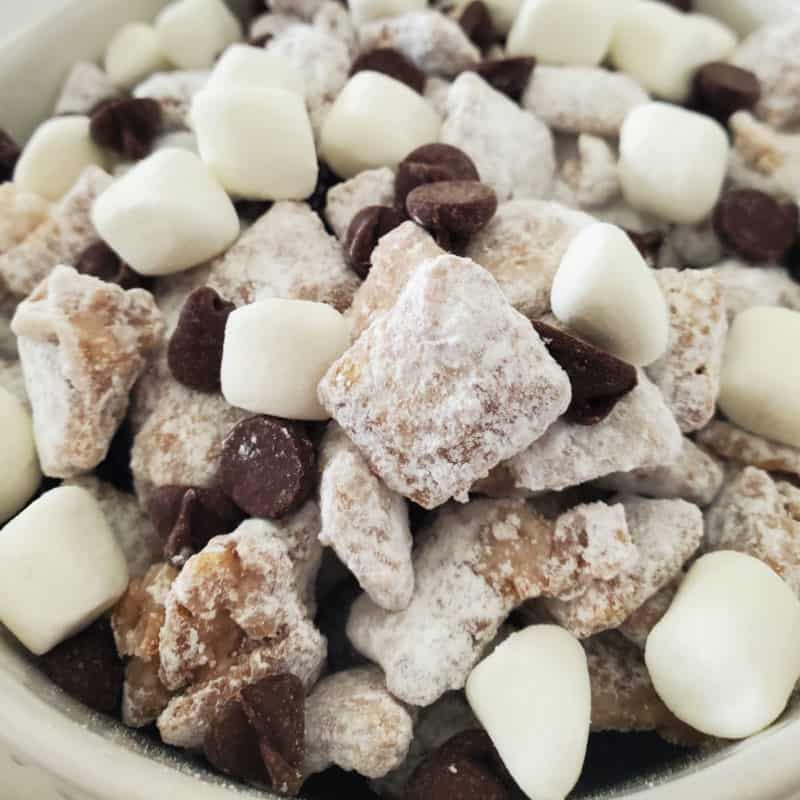 Are you heading out on a Christmas family road trip? Making the drive to grandparents or other relatives is just a bit sweeter with Hot Chocolate Muddy Buddies! The perfect holiday road trip snack.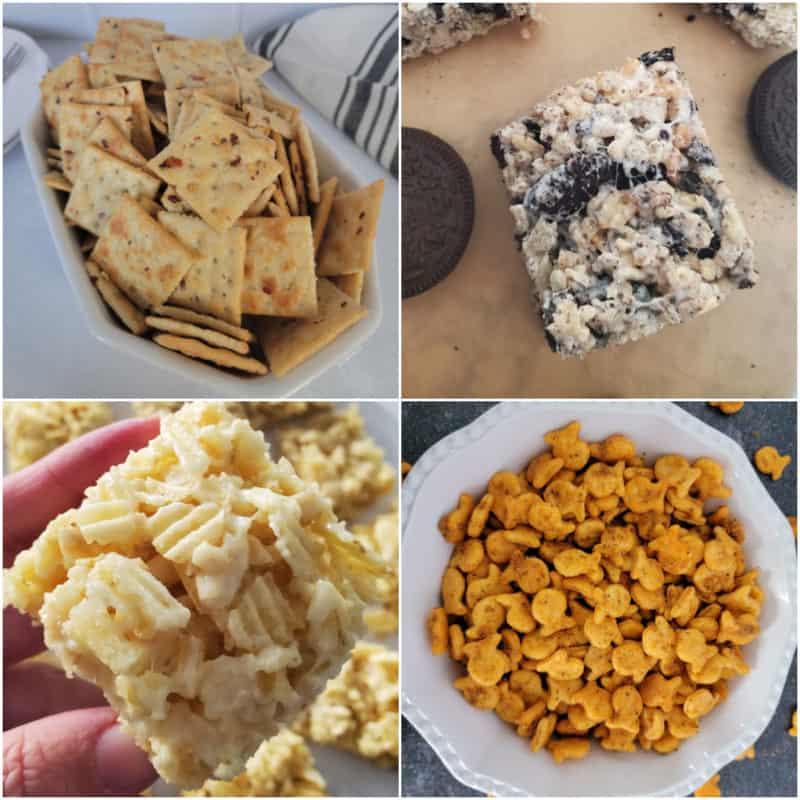 FAQs Road Trip Snacks
How do you keep snacks fresh on the road?
We suggest storing snacks in an airtight container. Keep a cooler with ice packs available for any snacks that may be perishable.
For non-perishable snacks we like to keep them in a storage container so they are out of the direct sunlight and easy to access in the car.
We do suggest testing your containers and storage pouches before your road trip. We made the mistake of thinking our containers were water tight on a road trip and when we went to pull the snacks out of the cooler they were filled with ice water.
We had thrown them in the cooler and never tested to make sure they would be ok.
What snacks should I avoid on a Road Trip?
We try to avoid bringing a ton of perishable snacks. We also suggest avoiding snacks that are hard to open, have sauces that can spill, or are dairy based.
Road trip story - In college I went on a road trip to San Francisco with some friends. We completely forgot that we bought a couple of pints of chocolate ice cream at the gas station and left them in the trunk of the car.
You can imagine how the trunk looked a few days later when we opened it. 80+ degrees and the lids had come off. We spent a long time cleaning up melted chocolate ice cream.
How many snacks should I bring on a road trip?
I am an over packer when it comes to snacks. I like to have options and would rather have it with me than have to search in a gas station for something I will enjoy.
I suggest bringing a variety of both sweet, salty, and healthy snacks so you have options.
What are some great healthy snacks to bring on a road trip?
We love to bring carrot sticks or baby carrots, almonds, grapes, raisins, granola bars, protein  bars, hard-boiled eggs, dried apricots, beef jerky, celery sticks, string cheese, ants on a log, dried cranberries/craisins, dried bananas, dried pineapple, dried mangos, and other veggies for healthy road trip snacks.
Try to pick snacks that are easy to grab and don't make a mess.
Printable recipe card instructions are available in each individual blog post.
Nutrition information, including calories, protein, calcium, carbohydrates, fiber, vitamin c, potassium, cholesterol, sodium, trans fat, monounsaturated fat, polyunsaturated fat, and more, will vary depending on the products used.
Additional Recipe Collections
Vegetarian Air Fryer Recipes - 30+ vegetarian recipes you can make in your air fryer!
Cherry Pie Filling Recipes - Tons of sweet treats you can make with cherry pie filling.
Rotel Recipes - From Rotel Dip to chicken spaghetti with Rotel and Rotel Cheese Dip this collection of Rotel recipes include all the very best. Appetizers, Main Dishes, and even bread taste better with a bit of Rotel!
Dump Cake Recipes - Easy dump cake recipes that turn into amazing easy desserts.