Have you ever walked into a hotel and felt like you were home? That is exactly how I felt when I walked into my room at The Europe Hotel and Resort in Killarney, Ireland. The room smelled fresh and clean with a hint of citrus in the air. Modern design with an Irish flair greeted me along with a gorgeous view over the Lakes of Killarney.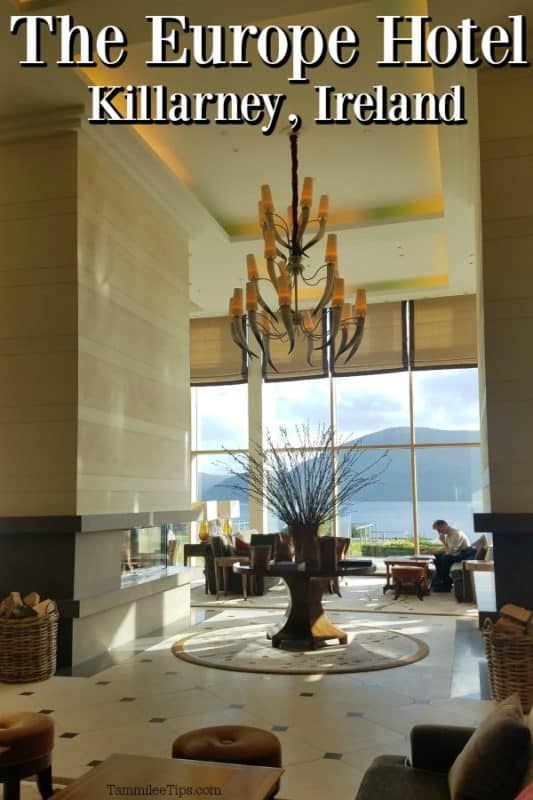 The Europe Hotel, Killarney, Ireland
I honestly did not want to leave my room and actually didn't the first day. After checking in I told myself that I needed to take the opportunity to soak up all that The Europe offered and spend time just relaxing.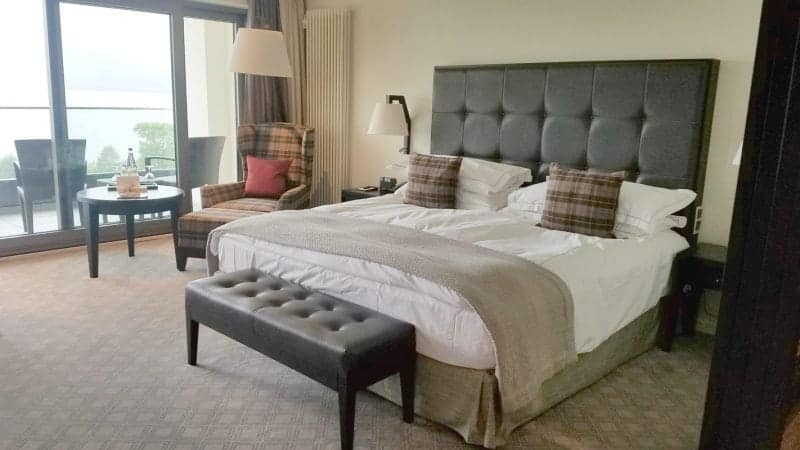 The first night I was at the hotel I managed to sleep over 10 hours. Can I just tell you it was pure bliss? 10+ hours of quiet uninterrupted sleep!!!
The bed was a haven for relaxation and comfort. Huge pillows cushioned my head and allowed me to just sink into the bed and thankfully a great night's sleep.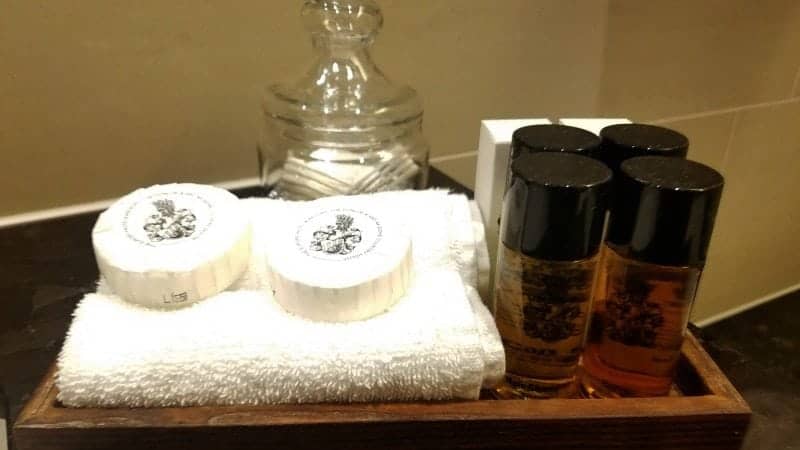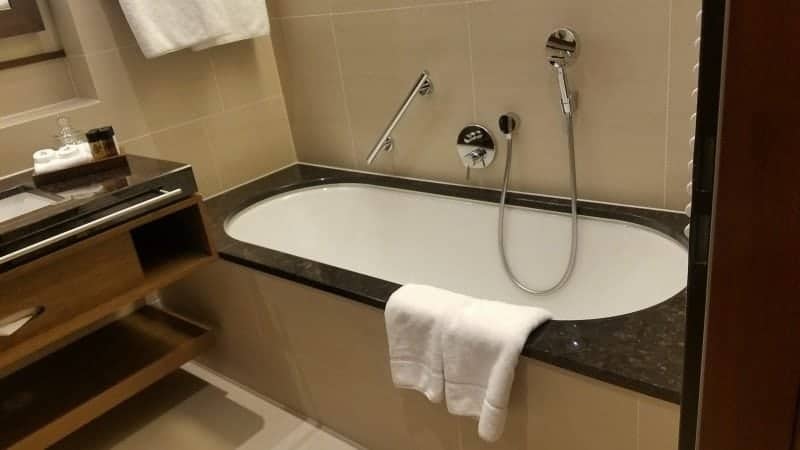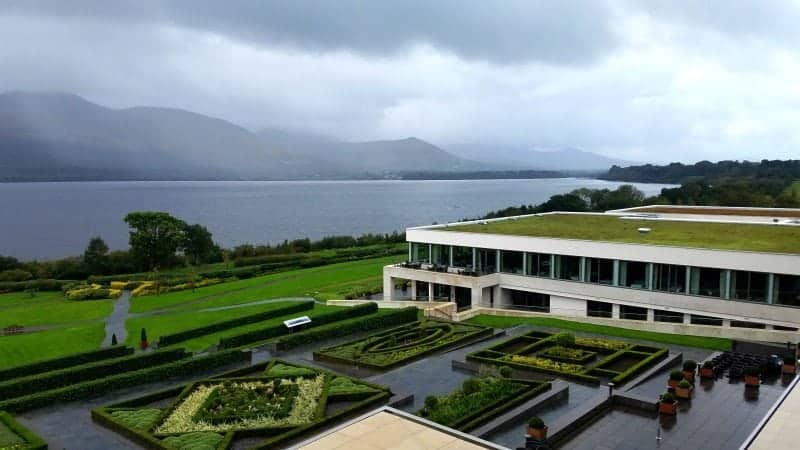 Waking up I was greeted by a view overlooking the lakes of Killarney and it was wonderful. If I am being honest I stayed in my room until 4 pm curled up in my pajamas and getting some work done.
With the sliding glass door open to let in a bit of a cool breeze and the sounds of the birds in the garden I was in heaven! Answering emails is not hard when you have this view to look at and can truly just let yourself get some work done.
Now you are probably not thinking about coming to The Europe to get work done you are most likely planning a romantic getaway or weekend escape and you are heading to the right place.
The Europe Hotel and Resort offers guests complimentary access to the active level of the ESPA Spa! This includes a 20-meter lap pool, indoor and outdoor vitality pools, heat experiences, lifestyle showers, Technogym, and relaxation areas.
The outdoor pool has relaxing stone benches and seats giving you a great view over the lakes to relax and soak in the moment. If you are looking for a bit more activity you can participate in horse riding and indoor tennis complimentary with your stay!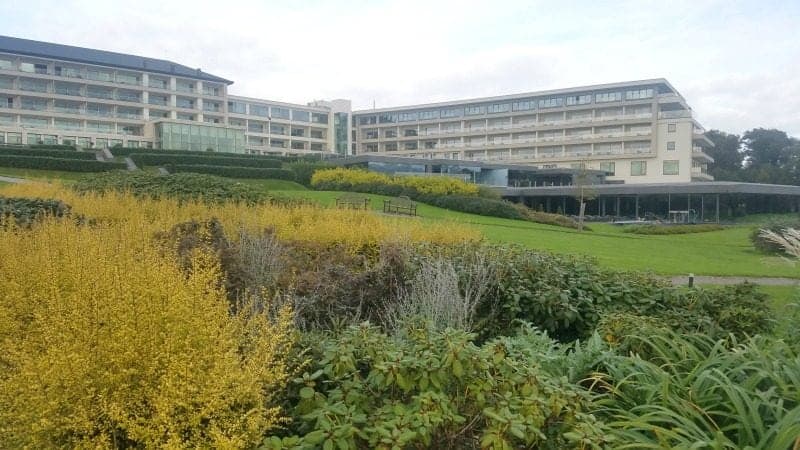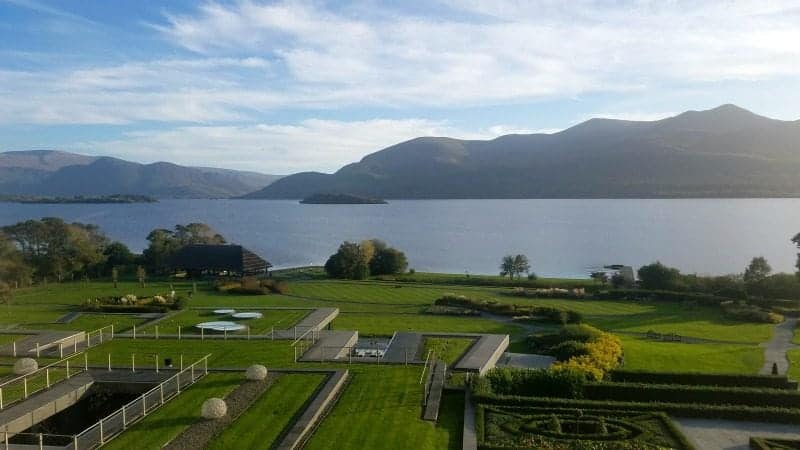 Once you have worked up an appetite while relaxing or wandering the gorgeous grounds you can head to the Brasserie Restaurant which offers everything from a light snack to flame-grilled steaks.
Don't do what I did and sleep through breakfast! Trust me on this one! You are going to want to enjoy breakfast at The Europe every chance you have! The croissants are divine and make you feel like you are in Paris.
You can order an omelet freshly made to order or enjoy an Irish breakfast. There is truly something for everyone on the breakfast buffet.
Wandering around The Europe Hotel and Resort you will not believe that they have been welcoming guests for over 50 years. The resort is clean, modern, and luxurious!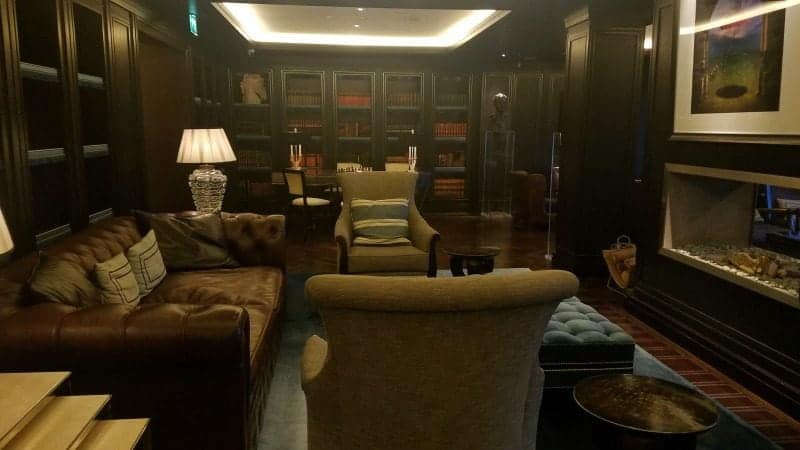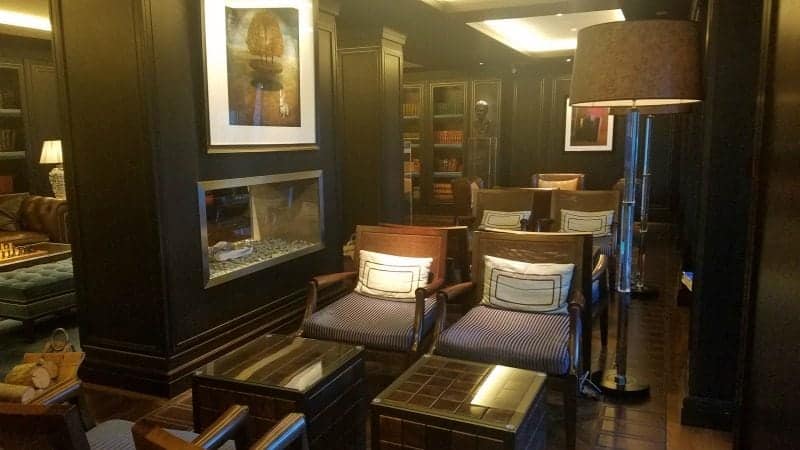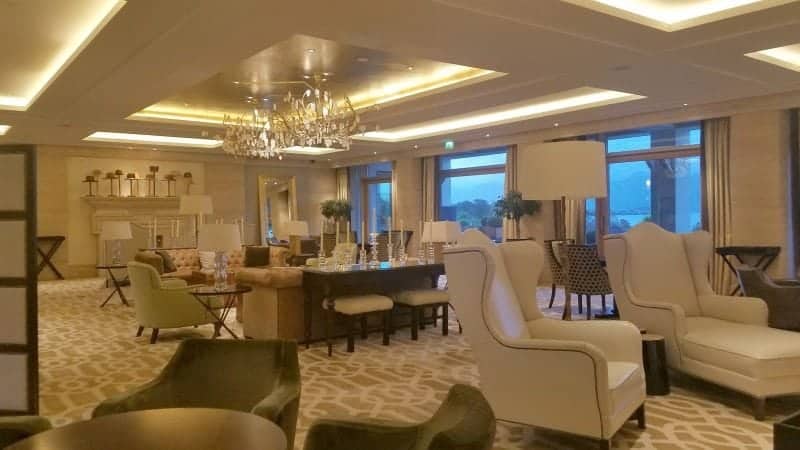 This is a hotel you can easily spend a weekend in and not worry about leaving. Sleep in, enjoy a late breakfast and just relax! I found myself sitting in the comfy chair in the room just staring out over the lakes and relaxing.
Every time I walked into the room it smelled so fresh and clean. I wish I could bottle the scent of the room and bring it home with me.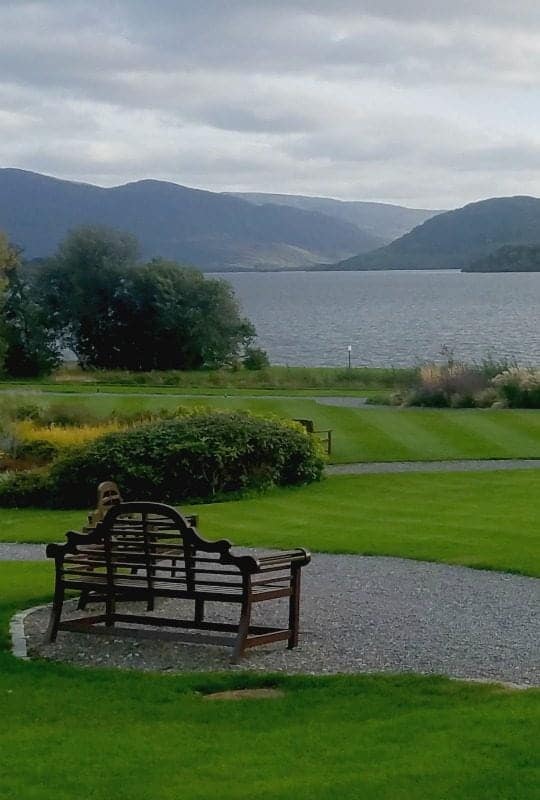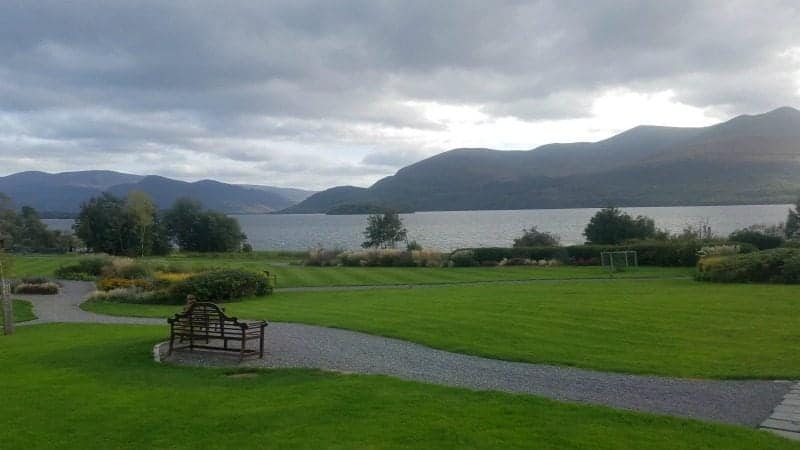 I would be remiss if I did not mention my favorite part of the hotel...the staff! The concierge who greeted me on my first day at the hotel checked on me every time he saw me in the hotel. When I told him that I spent the day relaxing and sleeping he nodded and said that must have been just what I needed. He was the perfect Irish grandfather that I have always wanted. Warm, kind-hearted, and oh so wonderful.
The staff was so welcoming and inviting and made sure that I had the best time during my trip to Killarney. I couldn't have asked for better service.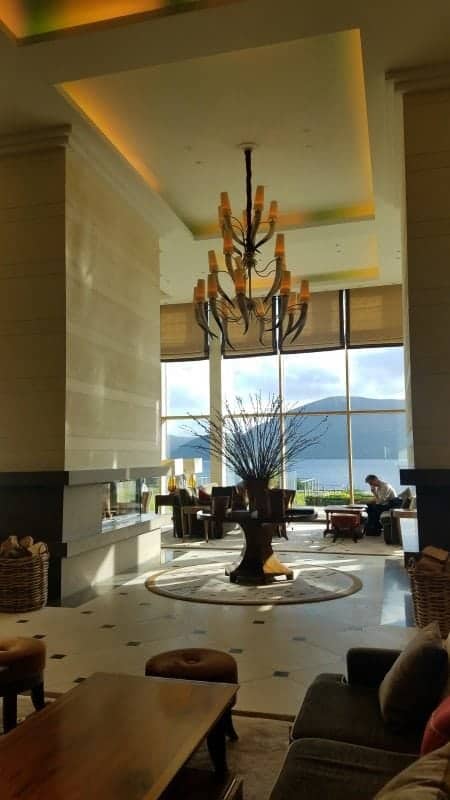 I spent four nights at The Europe Hotel and Resort and on the last day, I still found new places to relax and enjoy in the hotel. From the gorgeous library bar to sitting on a bench and looking out over the lakes. This resort is the perfect luxury getaway spot!
One thing to know if you are planning a trip to Killarney the Europe Hotel is about 15 minutes away from town. It cost me $15 euro to take a tax from the far end of town back to the hotel. The concierge at the hotel can set you up with tours and help you plan your things to do and see.
You can find out more about The Europe Hotel and Resort
website - www.theeurope.com or on Facebook
The Europe Hotel and Resort address is
Fossa, Killarney, Co. Kerry, Ireland
Email - reservations@theeurope.com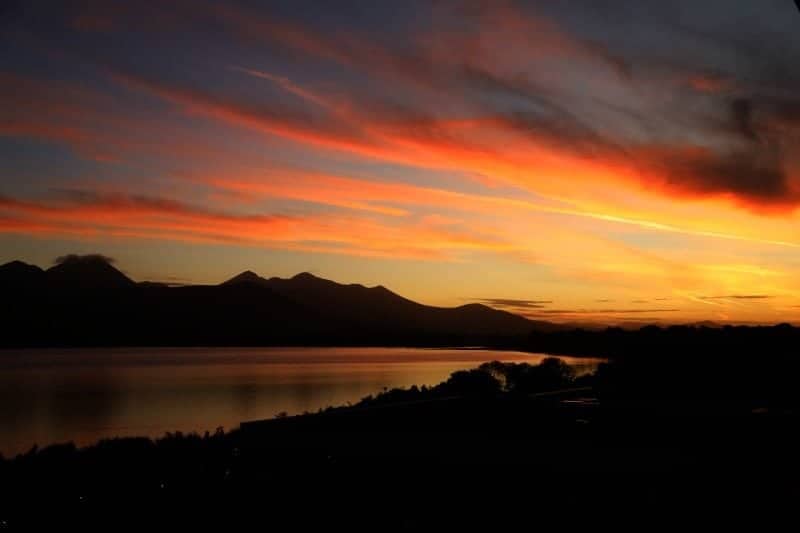 If you are wondering how to plan a trip to Europe don't worry we have a ton of travel tips and ideas for you!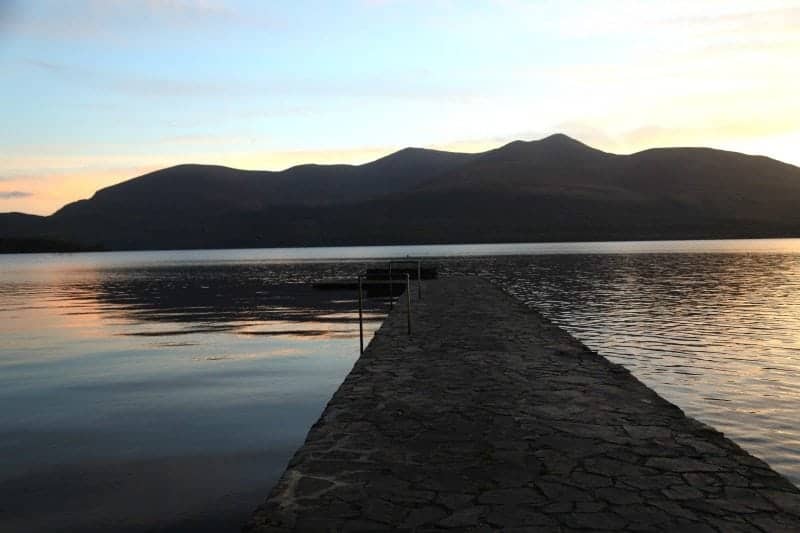 Additional Ireland Travel Articles
Waterford Crystal Visitor Center
Check out all of our Ireland Travel Guides
Make sure to check out these Travel Tips for Europe for help planning an amazing vacation!
A huge thank you to The Europe hotel for hosting me during TBEX Ireland 2017