Stay in the oldest inhabited castle in Ireland, Kilkea Castle located in County Kildare.  Built-in the 12th-century Kilkea Castle was once the home of the Fitzgerald family.  Located an hour's drive from Dublin you will feel like you have stepped back in time when you arrive at Kilkea Castle.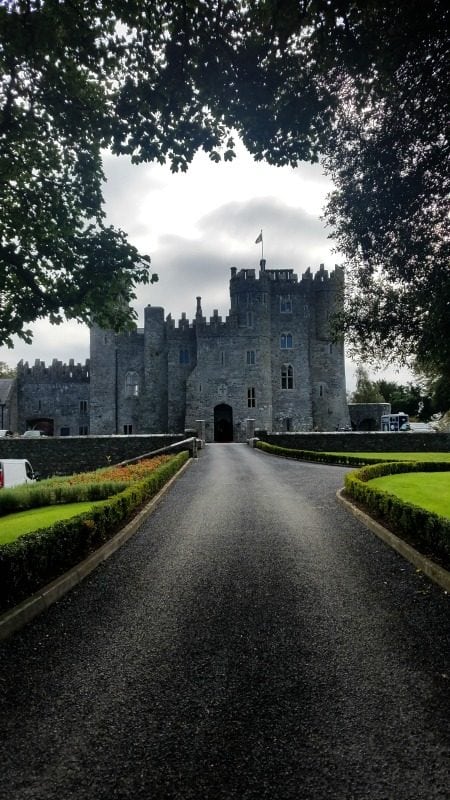 Kilkea Castle in County Kildare, Ireland
I woke up and felt like I was still in a dream. Looking out the window of my room I could see castle turrets awaiting me and felt like I had drifted into a magical fairy tale. I arrived early in the morning completely wiped out from my overnight flight and ready to face plant on a pillow.
I remember seeing bits and pieces of the main floor but honestly, all I cared about was hitting the bed with full force and getting some sleep. I knew that I had a busy day ahead when I surfaced from jet lag induced exhaustion.
When I woke up and looked out the windows I had to take a deep breath and remind myself that this was real life and not a dream. That I truly was waking up in a castle in Ireland. A frickin castle in Ireland!!! How is that even a thing happening in my life!
Oh my goodness someone pinch me because I am in a frickin castle in Ireland. All of this went through my head as I looked around my room at Kilkea Castle.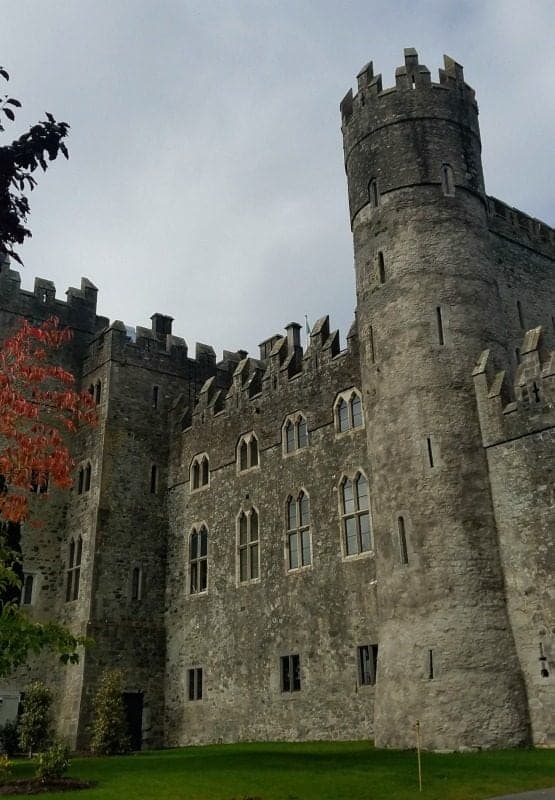 Little did I know at this time that I was in the haunted room in the castle this I would learn later in the day. All I knew was that I was living my fairy tale dream of waking up and spending time in a castle. The next few days continued to be a dream as I was able to explore Kilkea Castle and participate in a travel forum of writers from around the world.
I am a bird nerd!
There is no question if you talk to me that I geek out about birds and love seeing them in the wild. You can imagine my joy when we learned we would get a falconry demonstration in front of Kilkea Castle.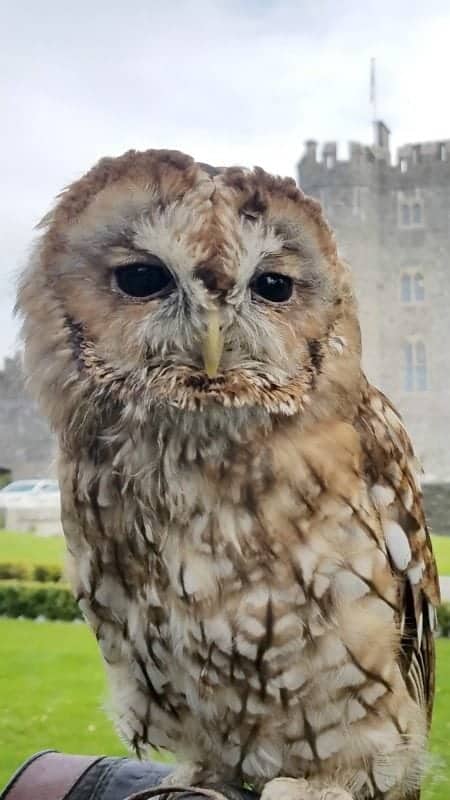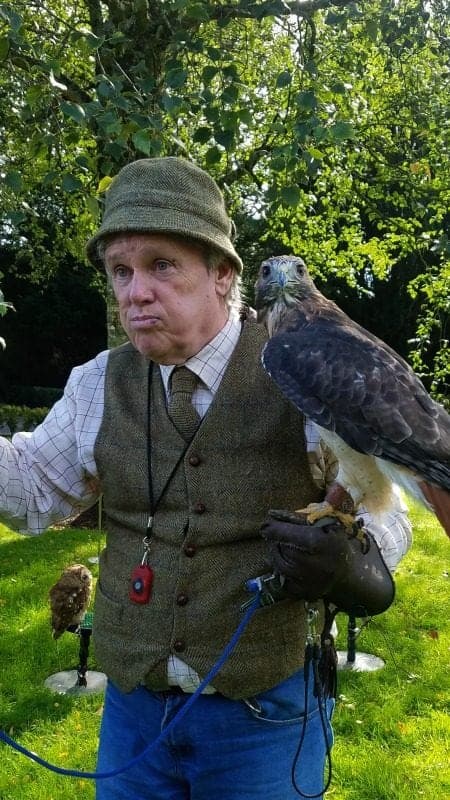 So not only was I sleeping and staying at a castle they were bringing birds to me. Again how is this real life? The staff at Kilkea Castle were amazing and so welcoming.
They shared their passion and love for the property with us and made our experience so much more than I thought it would be. This is not only a castle but a house of warmth, caring, and joy being spread on a daily basis.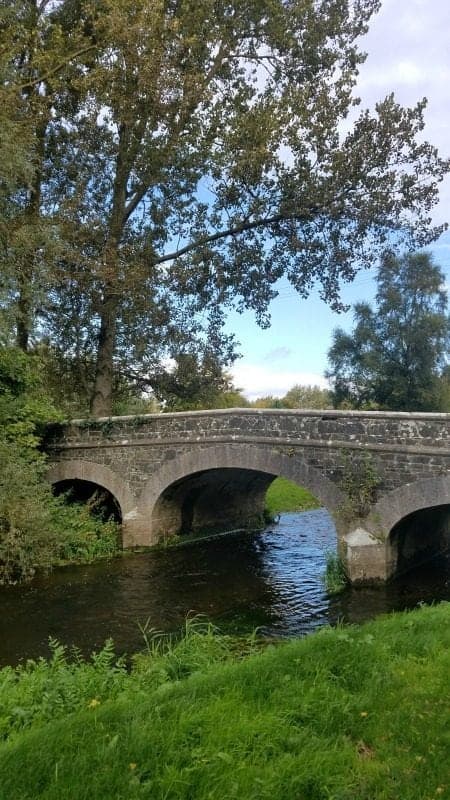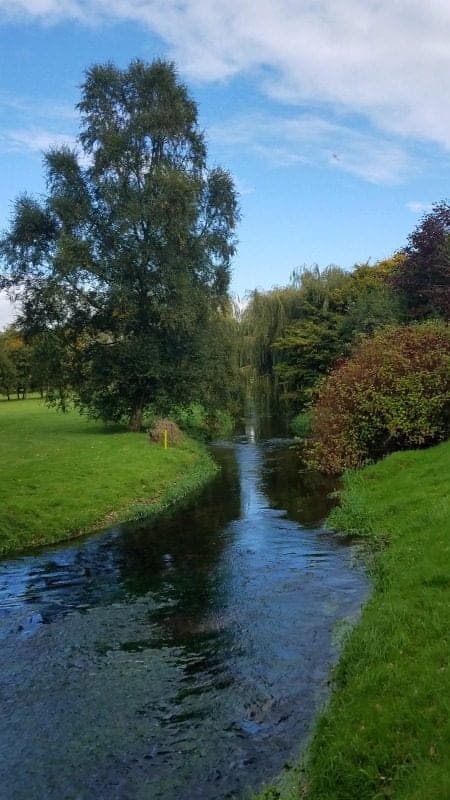 Yes you can golf at a world-class golf course, yes you can dine on delicious fresh-made local food, yes the pastry chef makes delicious creations that should not be allowed to have calories in them.
But more than all of this the staff makes you feel at home.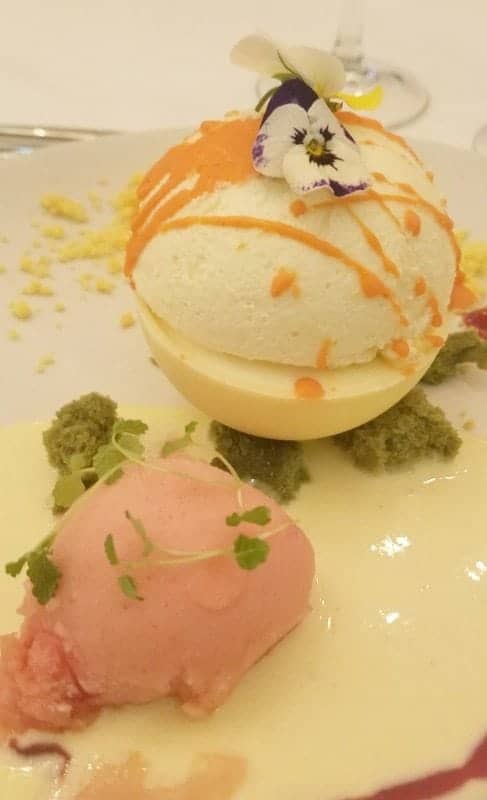 The walls of the castle hold so much history and the staff are there to tell you about it. Including telling you that you are sleeping in the room known as the Wizarding Earl.
A room where an earl might have had a rough turn in life and disappeared never to be seen again. A room that sits at the top of the castle and has you wondering who else is joining you for the night.
Thankfully the Wizarding Earl and I did not meet face to face during my stay. I did, however, have a truly amazing nights sleep in the room drifting off to sleep thinking about the history of the castle and who else has stayed in the rooms we were occupying.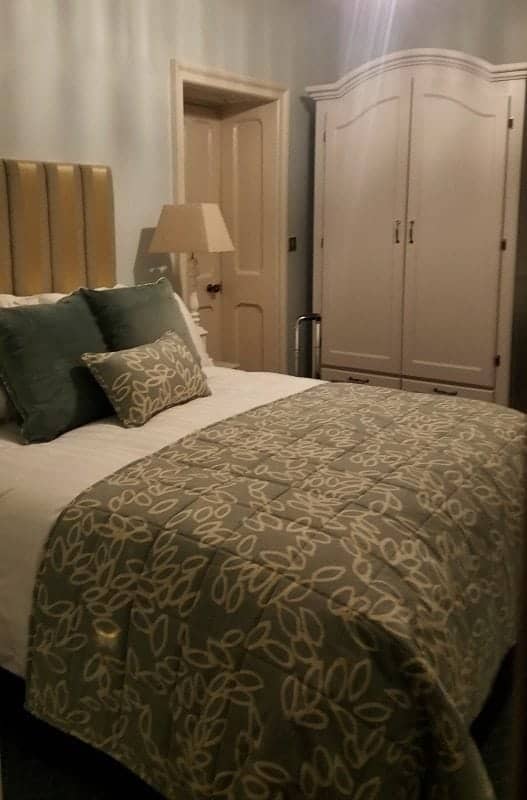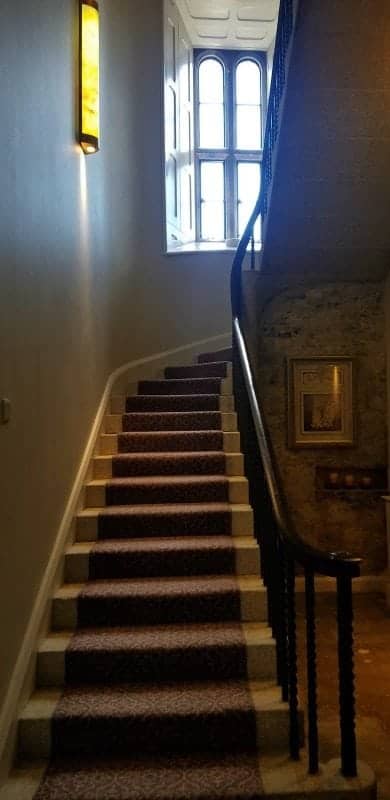 Kilkea Castle offers 24 carriage rooms and 33 self-catering lodges. The castle is located on a 180-acre estate that includes a world-class golf course.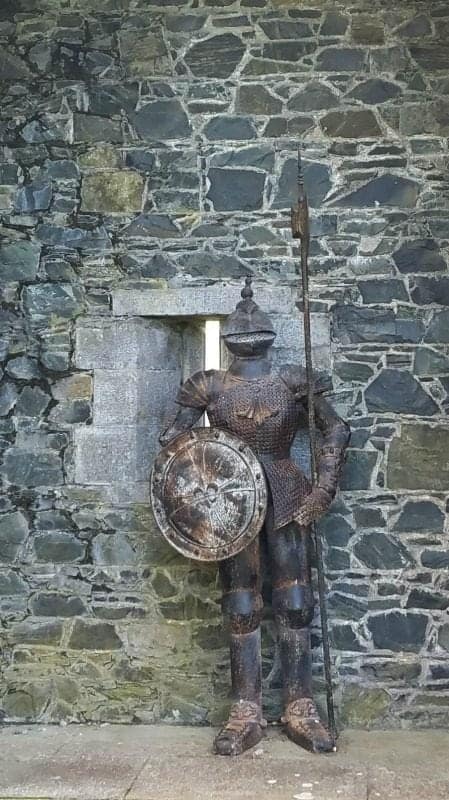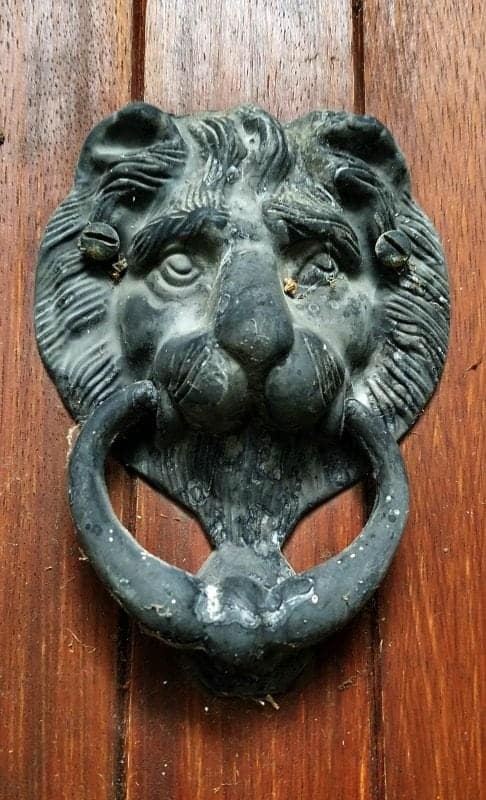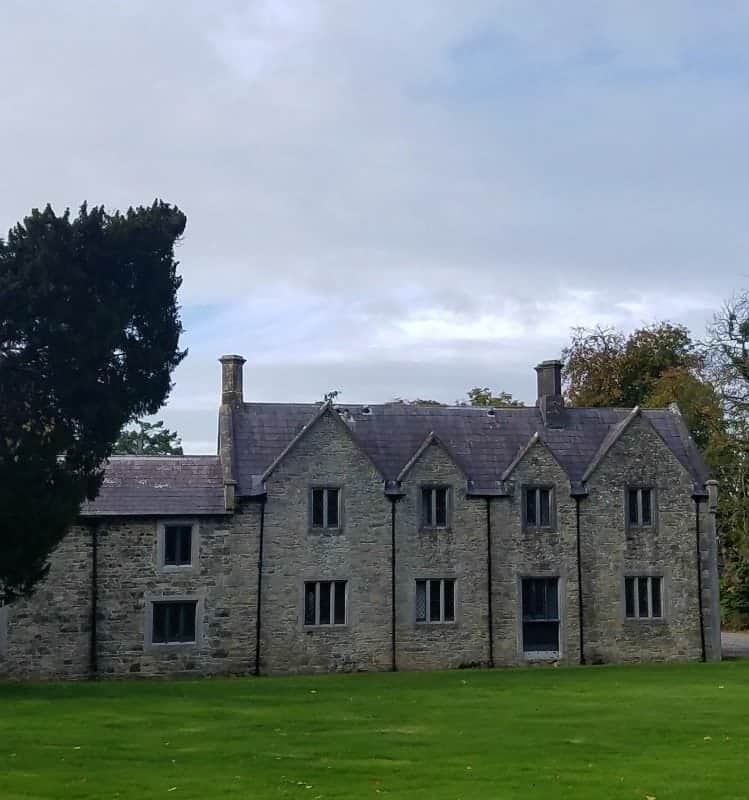 Video tour of the Wizarding Earl Room at Kilkea Castle

Details and info on Kilkea Castle
Website – www.klkeacastle.ie
email - info@kilkeacastle.ie
Phone - 353 0 59 914 5600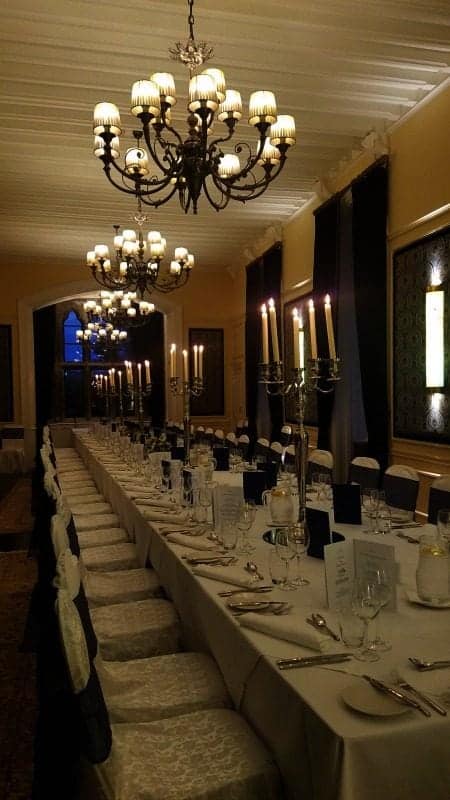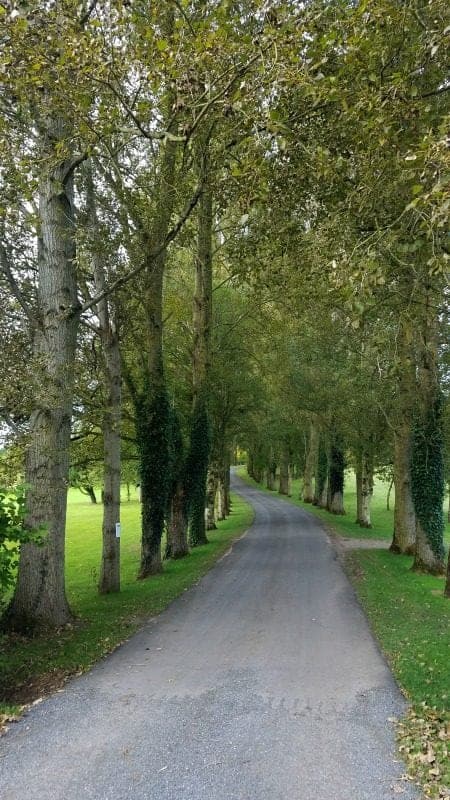 I have to send a huge thank you to Kilkea Castle and Kildare County for hosting the travel forum and making my castle dreams come true!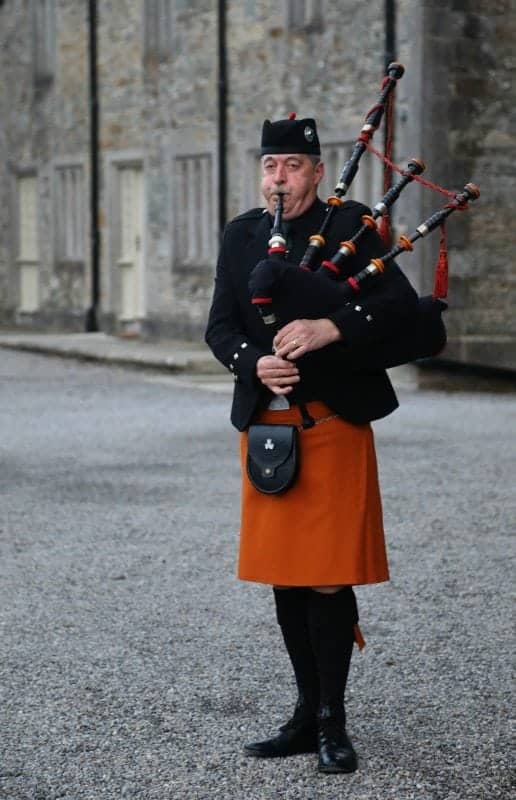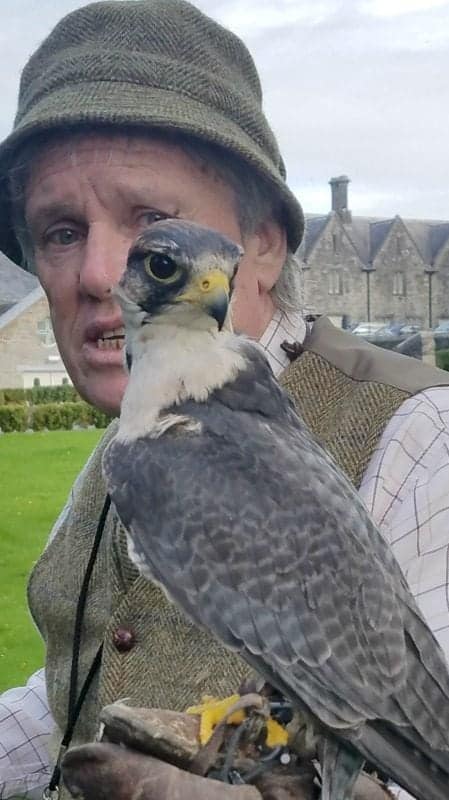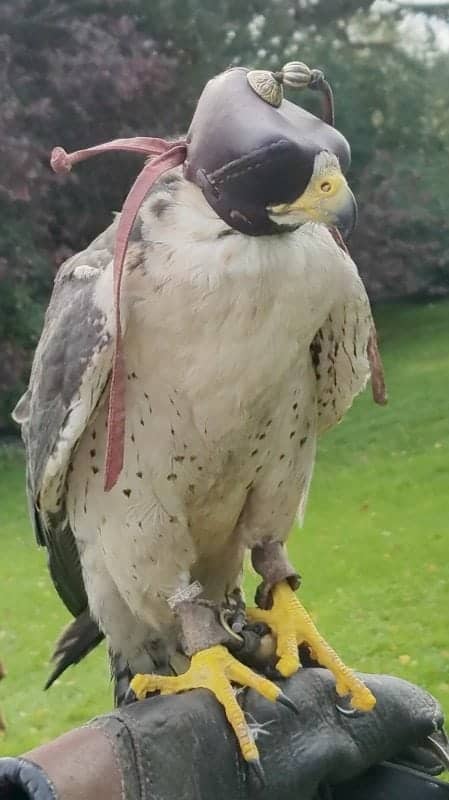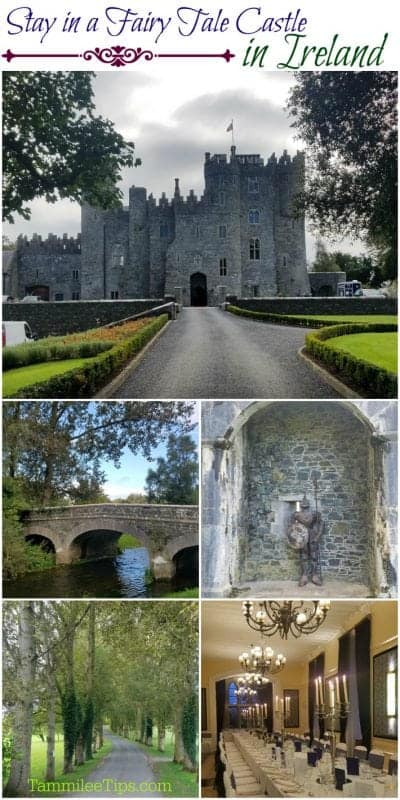 Additional Ireland Resources
Loftus Hall - Find out what it is like to visit this haunted experience
Hurling Experience in Kilkenny - Spend the day learning about Hurling!
Book of Kells and Trinity College in Dublin
Photo tour of Dunbrody House
Photo tour and video of the Europe Hotel in Killarney
Photo tour of the Lyrath House Estate in Kilkenny
What to expect when visiting Hook Head Lighthouse
What to expect when visiting the Dunbrody Irish Emigrant Experience
Malahide Castle Tour in Dublin
Check out all of our Ireland Travel Guides
I love the idea of doing a Scotland and Ireland trip together. Visiting tons of historic sites and staying in amazing hotels. yes please!