During our short visit to Waterford, Ireland we had the chance to run into the House of Waterford Crystal Visitor Center.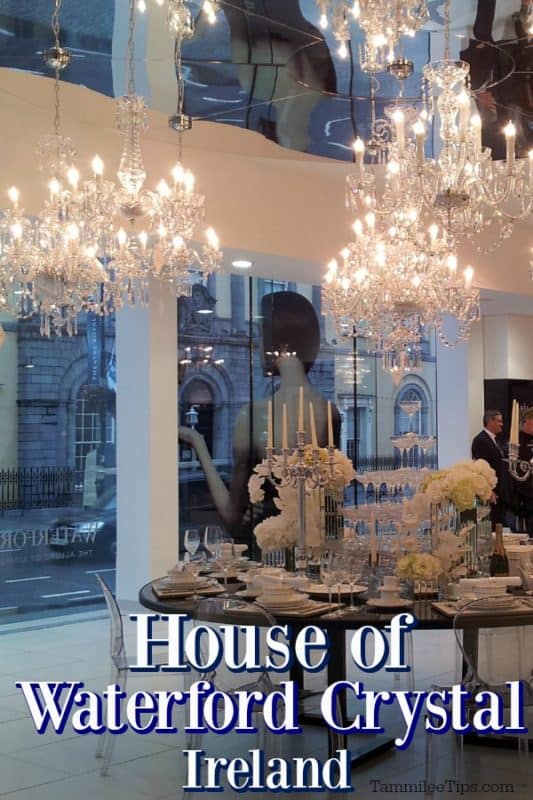 House of Waterford Crystal in Waterford, Ireland
OK, There was no running involved because of holy crystal everywhere.
This was a visit where I held my purse tightly and tried to keep a nice safe distance from the displays.
If you are in Waterford I have to say the Waterford Crystal Visitor center is fantastic. I was in AWE of the Waterford Crystal they have in the store.
I wish we would have had the chance to take the tour they offer. I would love to see the crystal artists working on amazing pieces of crystal art.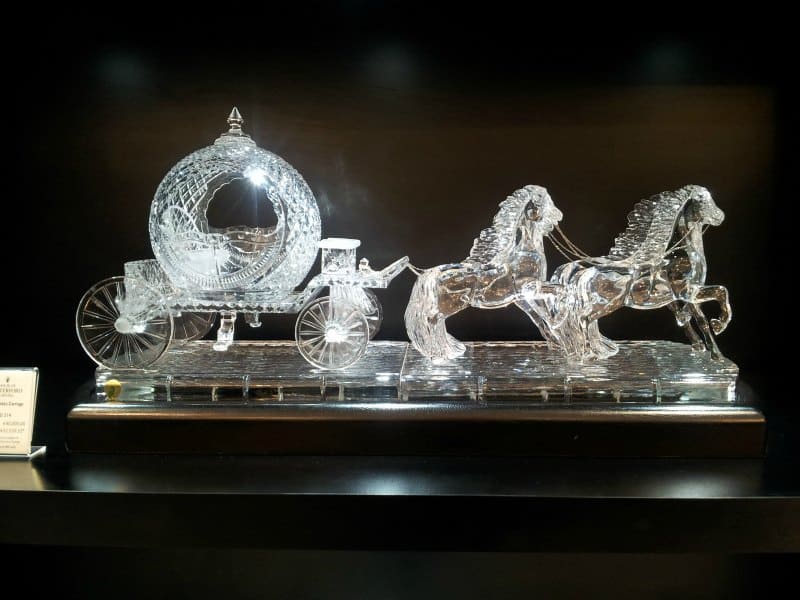 I think my favorite piece of Waterford Crystal was Cinderella's horse and carriage. WOW! I can not imagine having this on display in my house. I would have it behind multiple layers of protection to make sure no cats or people could knock it to the ground.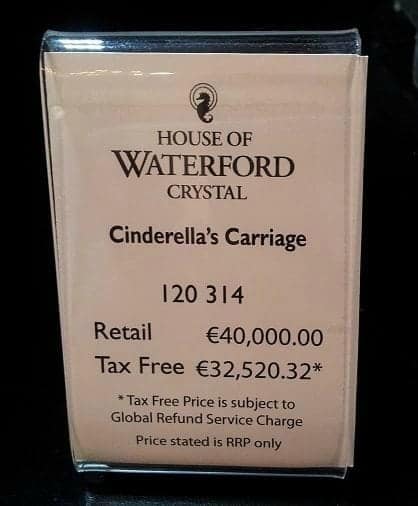 Check out the price of the Cinderella Carriage...Oh My!
I can't imagine what goes into shipping one of these pieces.
The Waterford Crystal Visitor Center really gives you the opportunity to see multiple types of Waterford Crystals. From the giant chandeliers to Christmas ornaments and everything in between.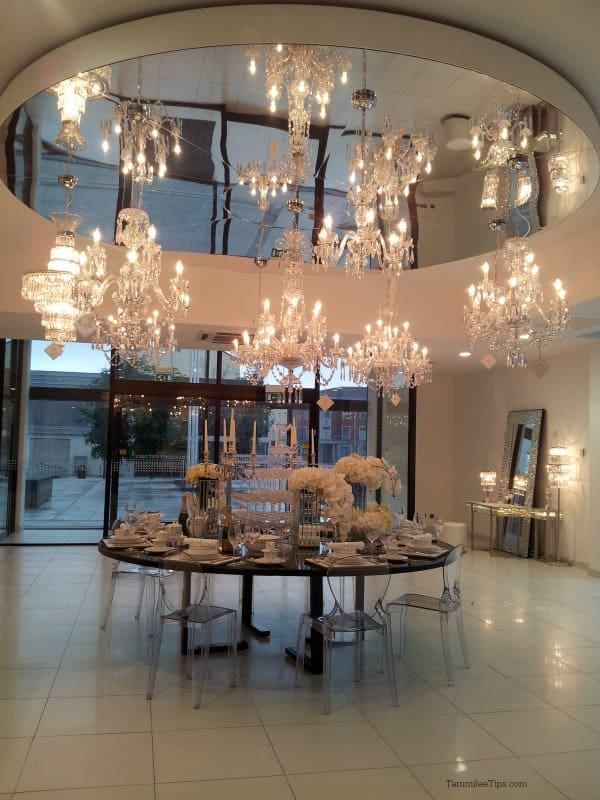 One thing that surprised me was the price of Waterford Chandeliers. I always pictured them to be hundreds of thousands of dollars. They were no were near this expensive.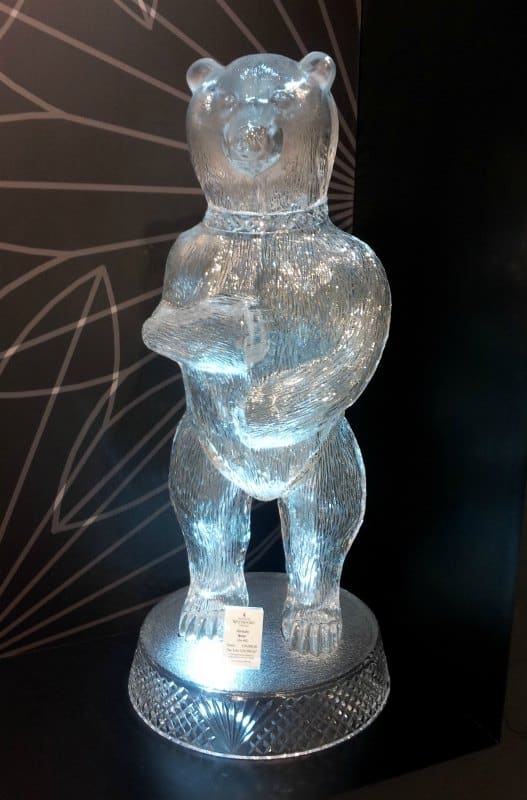 I also never imagined you could get a 3 foot tall Waterford Crystal Bear but you can!
If you are visiting the Waterford area of Ireland I highly suggest visiting the Waterford Crystal Visitor Center. Where else in the world can you wander through hundreds of pieces of Waterford Crystal.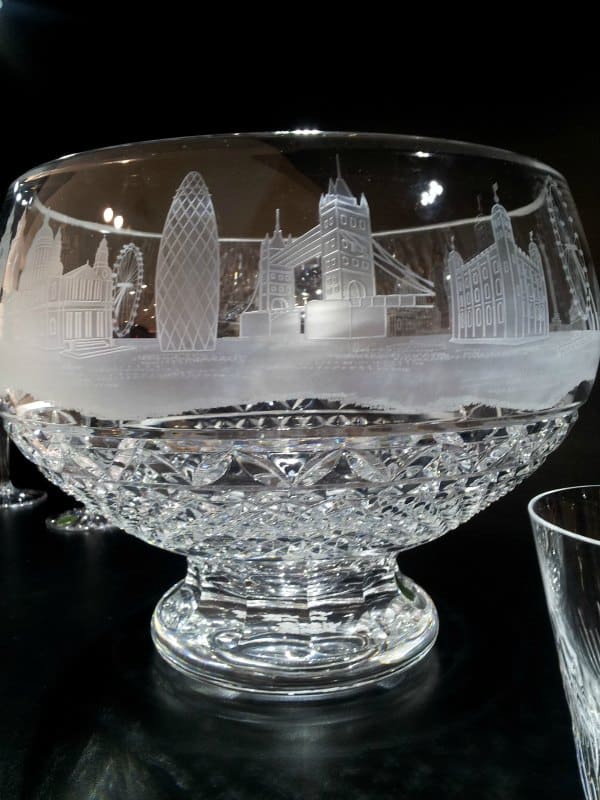 Address
The Mall, Waterford, X91 FXN4, Ireland
GPS Coordinates
Lat/Long: 52.259326, -7.106593
Driving distances to Waterford:
Dublin to Waterford 175 km / 110 miles
Cork to Waterford 130 km / 81 miles
Shannon to Waterford 150 km / 94 miles
Rosslare to Waterford 75 km / 47 miles
Parking:
There is parking behind our facility in Bolten Street Carpark. The cost is €1 per hour.
Additional Ireland Resources
The Europe Hotel, Killarney, Ireland
Malahide Castle, Dublin
Check out all of our Ireland Travel Guides
Make sure to add the Waterford museum and gallery to your Ireland Itinerary