What to expect when visiting the Book of Kells and Trinity College in Dublin, Ireland. Photos, wait time, and more.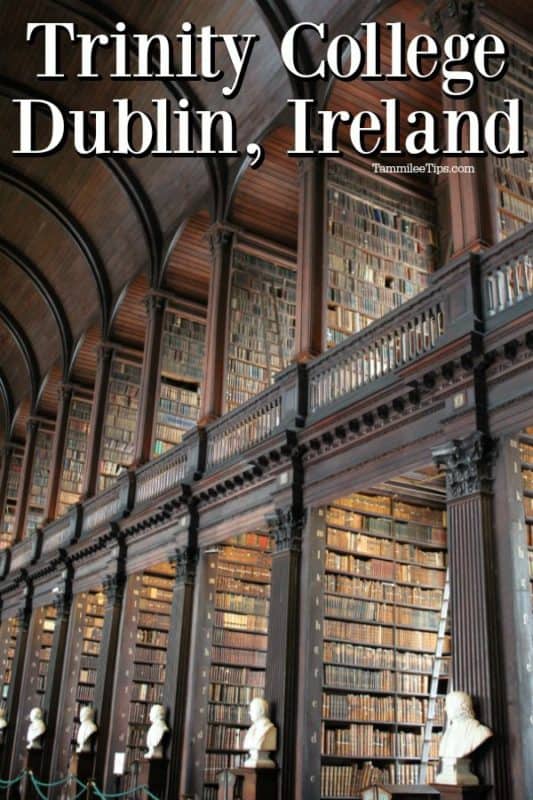 Book of Kells and Trinity College - Dublin, Ireland
Going into our visit I honestly did not know much about the Book of Kells. I had heard it mentioned more times than I can count but was not sure what it was, how big it was, and why it was so important.
One of the highlights of our trip was the Trinity College Library! Breathtaking is how I would describe this library.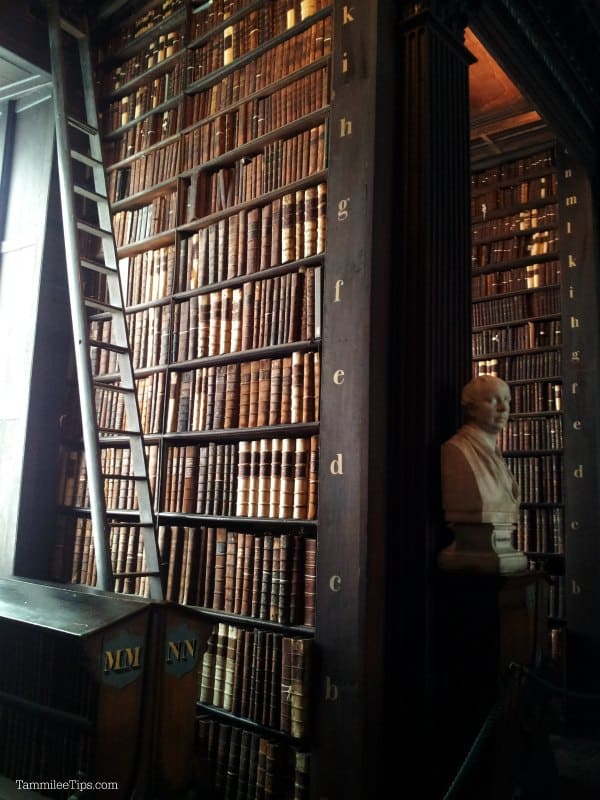 Books from floor to ceiling that hold untold wonders and information! Some of the books are so old they have to be carefully held together.
I had to stop in wonder when we entered the library. It looked like a scene from Harry Potter. Books everywhere, busts of authors, and a magical feeling that is hard to describe.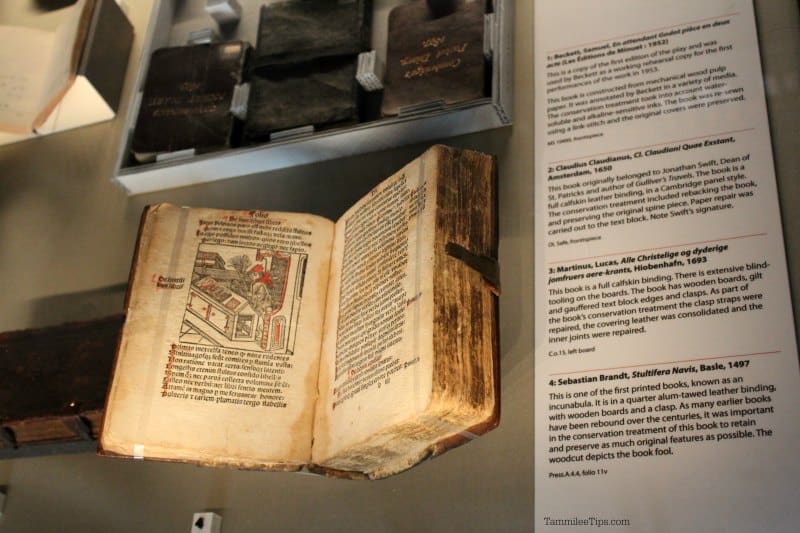 The library holds thousands of books, many of which have been restored. You can walk down the middle of the library and are free to take photos without a flash. There are great exhibits that explain the restoration of the books.
One of the cool things to check out is the oldest harp in Ireland.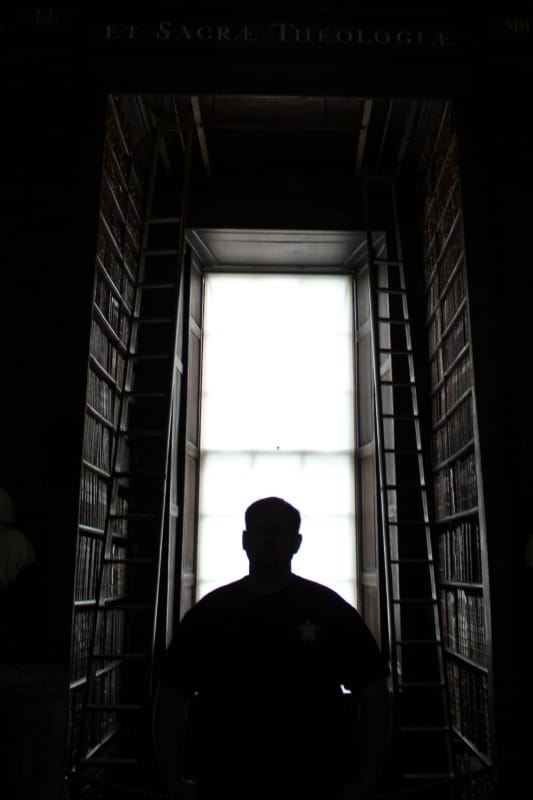 If you are planning on visiting Trinity College Library and the Book of Kells I would give yourself a minimum of two hours. We had about a 20-minute wait to get into the library. The Book of Kells is the first exhibit you enter.
There are fantastic informational displays leading to the Book of Kells. One thing to note is the area around the Book of Kells is not huge. Because well it is not a huge book. We had to wait for a few minutes before we were able to get close to the display.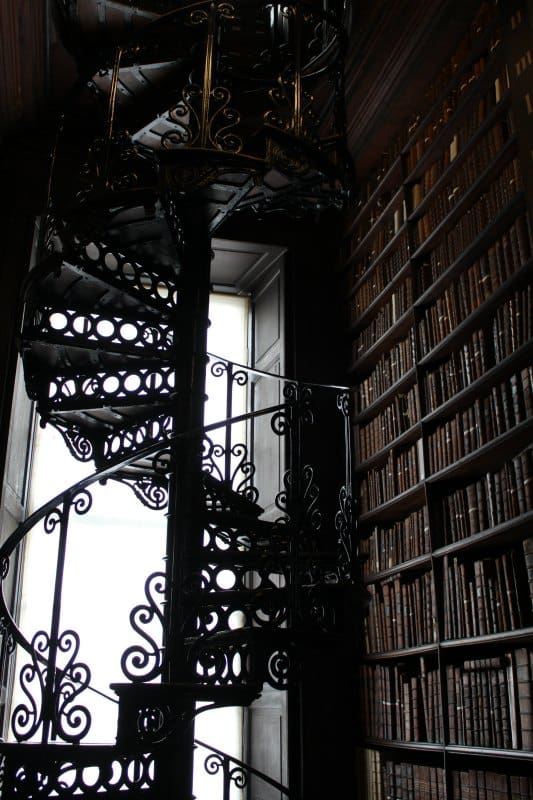 The Trinity College Library is more open and easier to walk through. It did take a few moments to get pictures without other guests in them.
I will tell you that I enjoyed this exhibit more than John did. He thought it was very touristy and kind of random. It is one of the iconic things to see but he was not in awe of it.
I really enjoyed Trinity College Library. It just felt old and historic, which I guess it is. The Book of Kells was interesting but now that I have seen it I don't need to go back.
This is a must visit during a weekend in Dublin! Truly iconic!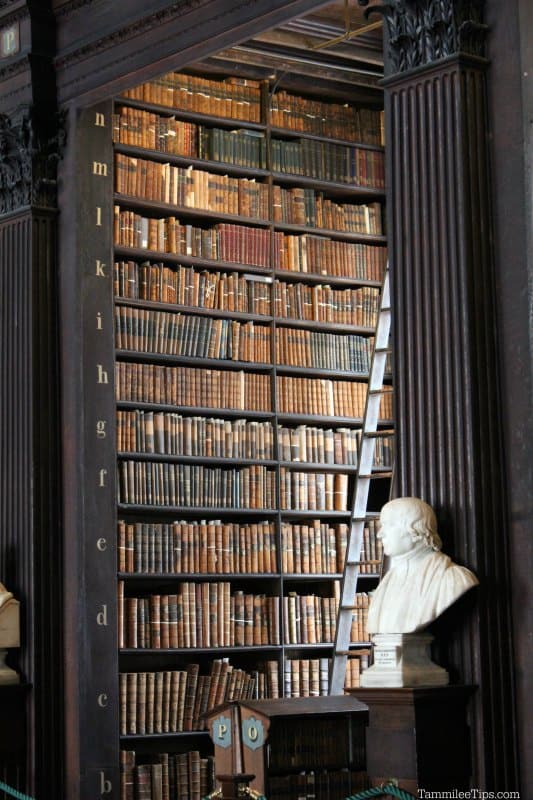 Additional Ireland Resources
Hook Lighthouse - the oldest operational lighthouse in the world.
Don't miss all of the other fun things to do if you only have a weekend in Dublin!
Check out all of our Ireland Travel Guides