Most everyone has been to a museum at some point in their lives. Impressions of them vary from loving them to being boring. I have been to several museums in my life and have to say the Mob Museum in Las Vegas is hands down my favorite!
It's a great way to get inside away from the 100-degree temperatures in the middle of the day. There are three floors of displays, video,  interactive displays as well as tying the story between law enforcement and organized crime and particularly in Las Vegas.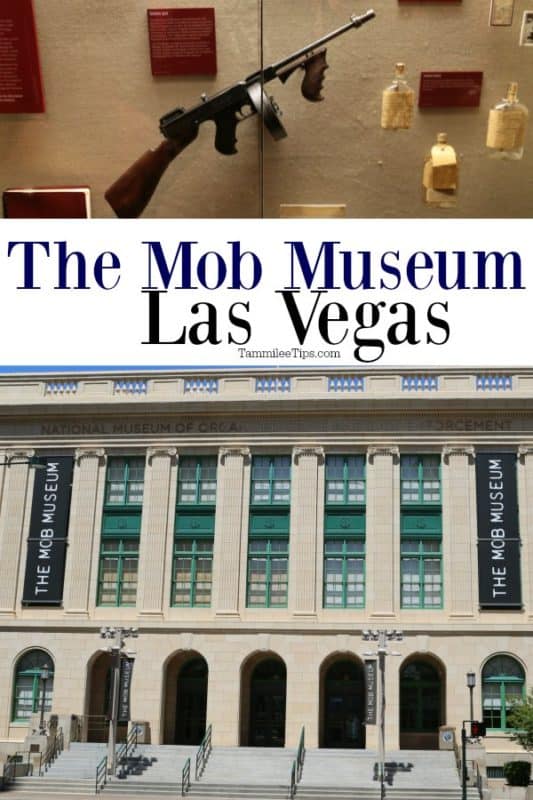 Mob Museum in Las Vegas
You start off taking an elevator to the third floor and begin with a lineup photo.  Tell me this photo alone is not worth the price of admission for and Bachelor or Bachelorette party! Even the photographers are dressed up and ready to get your mug shot!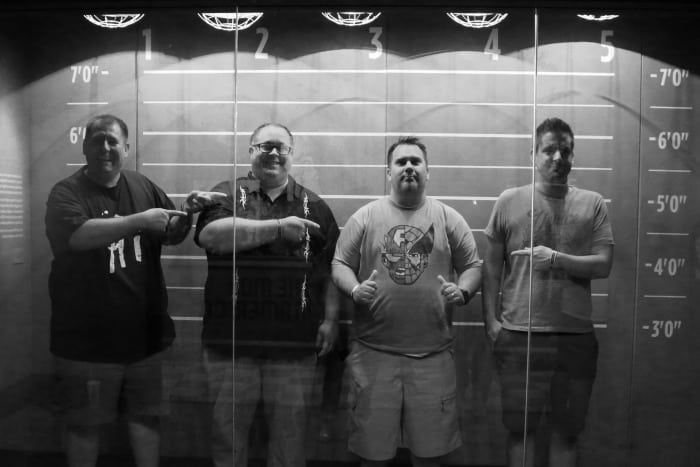 There were numerous artifacts and displays that capture everyone's attention. There were Tommy guns, brass knuckles to ballistic vests, and training simulators. There was even a courtroom setup! The best part is the displays told the story of both sides of the story. There were videos to break up reading panel after panel which creates boredom. They even had the Valentine's Day Massacre Wall along with a video giving the feeling of what it was really like.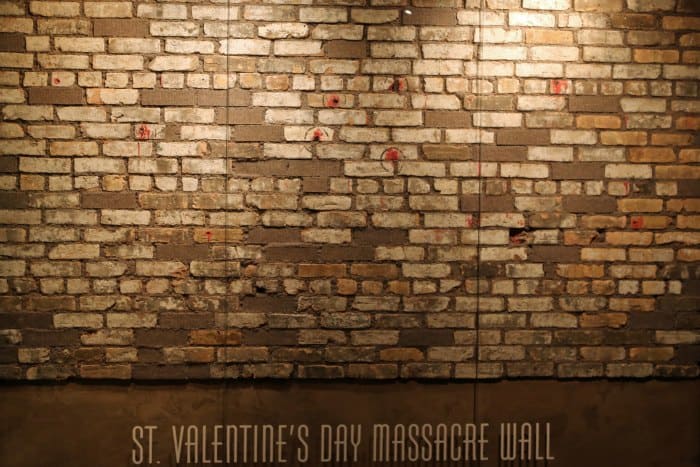 We spent two hours inside the museum and did not even realize it had been that long! I was with a group of guys and they were ready to take off and get lunch after a couple of hours. Anyone interested in the mob, organized crime, history, and law enforcement could stay there for hours and find it fascinating, I did! I plan on taking Tammilee on our next trip to Las Vegas.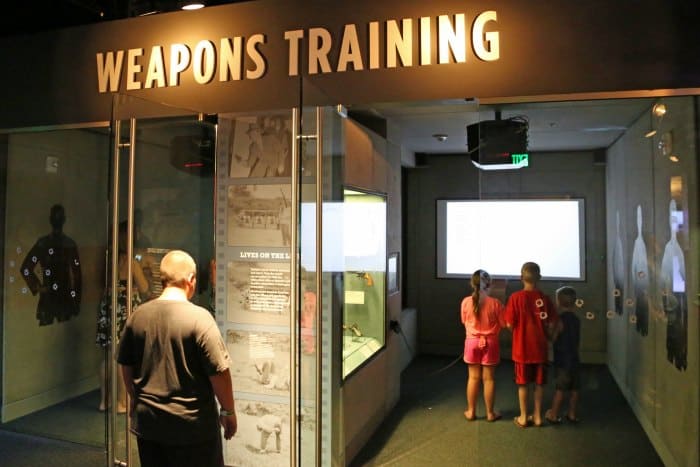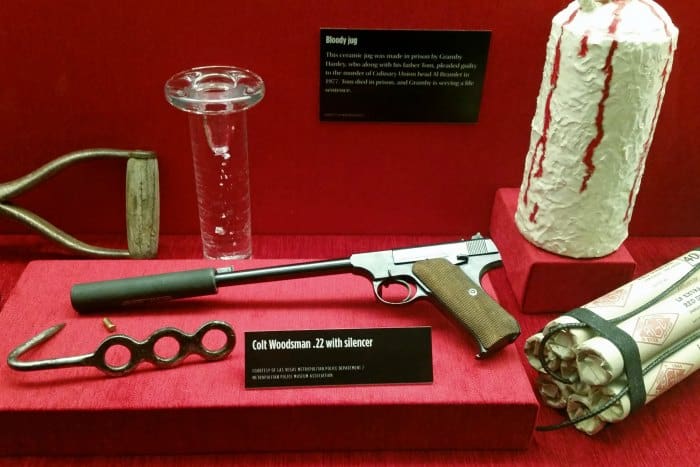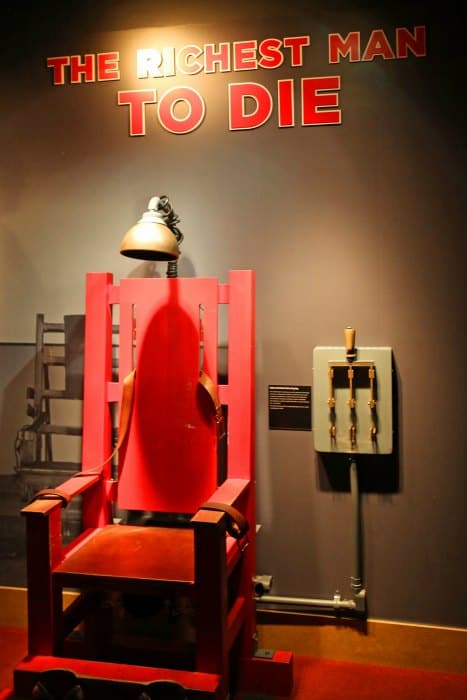 Check out this video showcasing The Mob Museum!
Travel Tips
The Mob Museum, the National Museum of Organized Crime and Law Enforcement, is a world-class destination in downtown Las Vegas. It presents an exciting and authentic view of the mob's impact on Las Vegas history and its unique imprint on America and the world. With tales so intriguing they need no embellishment, The Mob Museum reveals an insider's look at the events and people on both sides of this continuing battle between organized crime and law enforcement. True stories of mob history are brought to life in a bold and contemporary style via engaging exhibits and multi-sensory experiences. The Mob Museum puts the visitor in the middle of the action through high-tech theater presentations, iconic one-of-a-kind artifacts and interactive, themed environments.
You can find out more about the Mob Museum on this Website
Also, check out their Facebook, Twitter, Pinterest and YouTube Channel!
The Mob Museum Website is the best place to check for current ticket prices and hours.
The Mob Museum is located at 300 Stewart Avenue, Las Vegas, Nevada, 89101
Minimal parking is available for a fee near the museum.
Las Vegas Travel Articles
101+ Things to do in Las Vegas - check out all of the things you don't want to miss in Las Vegas.
Absinthe Las Vegas - Find out more about this great show!
Aria Hotel Suite Room Tour - Check out what the Aria Hotel Tower Suites are like.
Harvest at the Bellagio by Roy Ellamar - Check out the amazing meals offered at Harvest.
Free Things to do in Las Vegas
Check out all of our Las Vegas Travel Guides