A bright circus tent welcomes you into the world of Absinthe Las Vegas. As you walk through the entrance you are transported to Spiegelworld and it is a random, eclectic and fun world to be in.
The chairs are random and the decorations even more random.  You may be sitting in a chair or you may be sitting in a bathtub or barber chair. Your eyes will feast on funky paintings and gorgeous chandeliers while you wait for the extravaganza that is Absinthe to start.
You start to wonder what you are in for. The advertisements suggest this is the best show on the Strip…….can it possibly live up to the ads?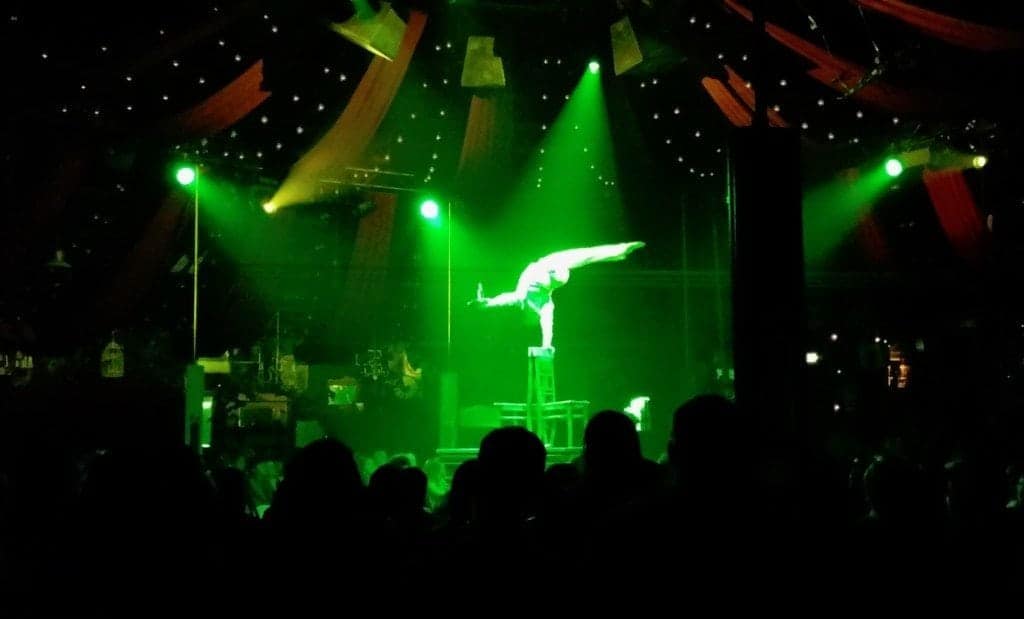 And then the show starts and you are transfixed, mesmerized and just in awe of what you are seeing in front of you.
This was our experience as we entered the Absinthe tent for the first time. We were excited to check out the performance after hearing amazing reviews from friends. 
I was also a bit nervous to see the show. We had heard it can be x rated, raunchy and just a bit off from the norm. We wondered if we were going to come out of it happy or just perplexed by the experience.
Thankfully we left the show with huge smiles on our faces and talking about the show.  This is the show that we tell our friends about! We can't stop talking about the amazing acts that are right in front of you. You are not in a giant arena that you have to squint to see what is going on. You are up close and personal with the performers. Heck you may even be called up on stage....one never knows what will happen within the Absinthe tent.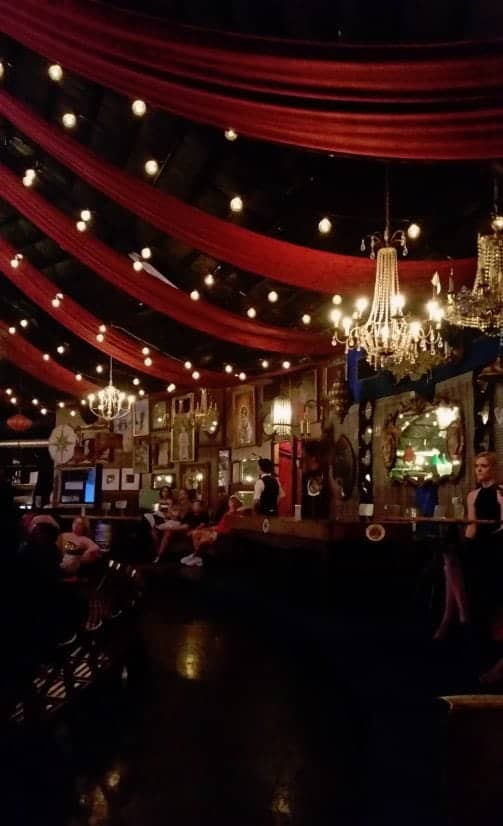 I should say that there are parts of Absinthe that are for adults actually the entire show is for adults. This is not a child friendly production!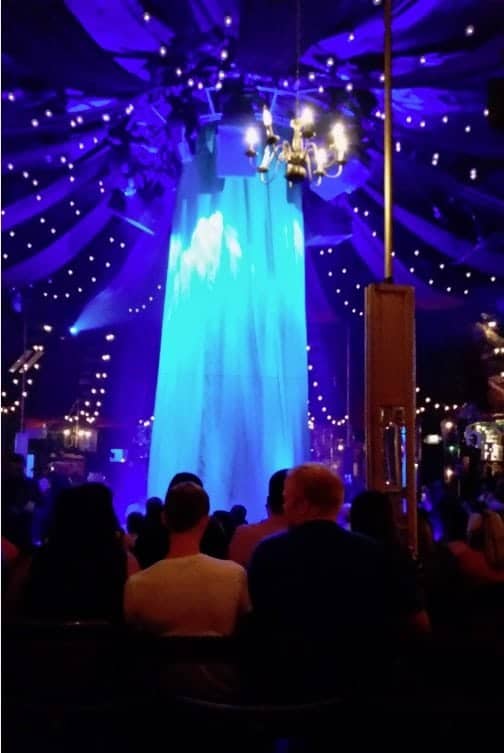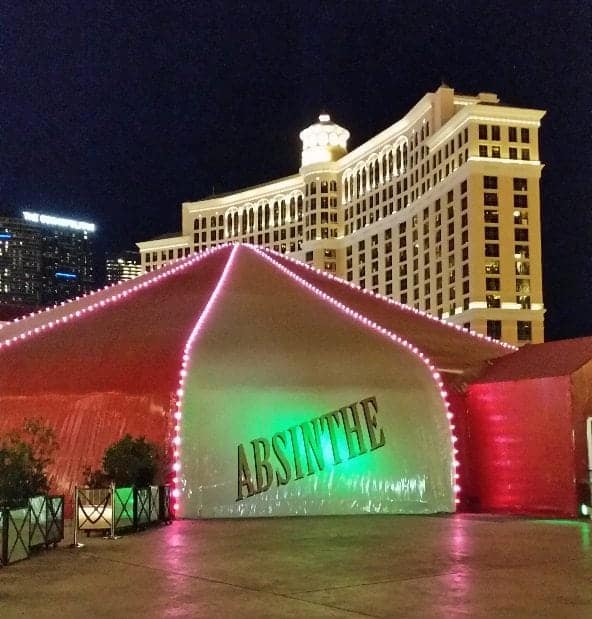 We were provided with tickets to help facilitate our review. As always all opinions expressed are our own!