We love visiting Las Vegas! It is a short flight from Spokane and so much fun! These are some of our favorite Free things to do in Las Vegas!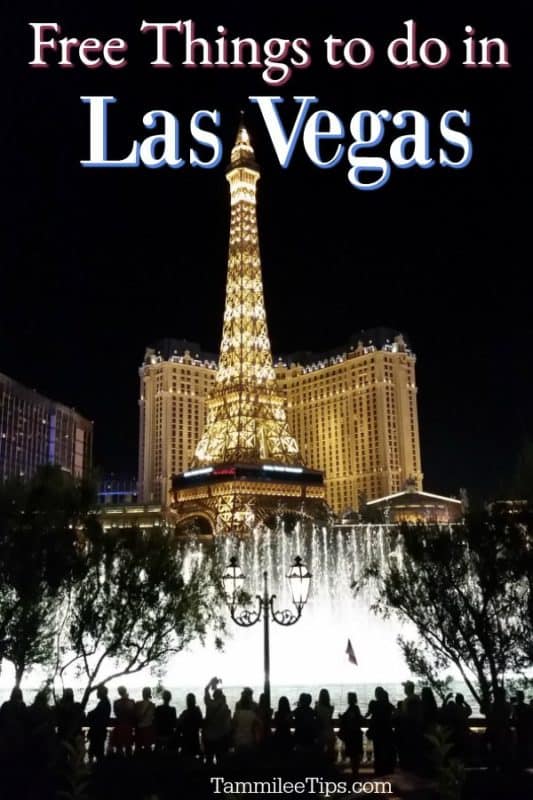 Free Things to do in Las Vegas!
We find that a trip to Las Vegas can be either really expensive or really cost-effective depending on what you like to do and of course if you spend any time at the tables or slot machines. We are not huge gamblers so we go to Las Vegas for the sites, people watching, amazing food shows and so much more. I love how many free things there are to do in Las Vegas.
1. Walking the strip looking at the casinos
Walking the strip is one of my favorite activities when we are in Las Vegas. I am always amazed at the size and grandeur of the hotels and casinos. While not a freebie stopping at the Fat Bar next to Fatburger on the strip is a great place to take a few minutes and sit and people watch. You are right on the strip and have a great view of the action while enjoying a drink and great food.  While you walk the strip make sure and stop at the M&M Store. This is a great place to enjoy some air conditioning and the free 3-D movie. The movie is cheeky fun, but the A/C feels amazing.
2. Bellagio Gardens
The Bellagio Gardens are one of my favorite free things to do in Las Vegas. I am amazed each time we visit the garden displays. The Bellagio Gardens are 14,000 square feet of flowery amazingness. There is a team of 140 horticulturists that maintain and set up the displays. The displays change multiple times during the year to reflect the season.  The gardens are open 24 hours a day.
3. Bellagio Fountains
The Bellagio Fountains are John's favorite free thing to do in Las Vegas. He would spend hours and hours watching the fountains every night that we are in Las Vegas. The Bellagio Fountains run Monday - Friday every half-hour 3 pm -8 pm
Saturday and Sunday the fountains run every half hour 12 pm-8 pm and every 15 minutes from 8 pm to Midnight.
4. Fremont Street Experience
The Viva Vision canopy, which runs along Fremont Street at 90 feet in the air, has more than 12 million LED lamps and is one of the largest LCD screens in the world, at more than 1,500 feet long.
The Viva Vision runs from dusk till midnight daily at the top of each hour. Each show is different so make sure you look to see the schedule ahead of time if there is a specific show you want to see.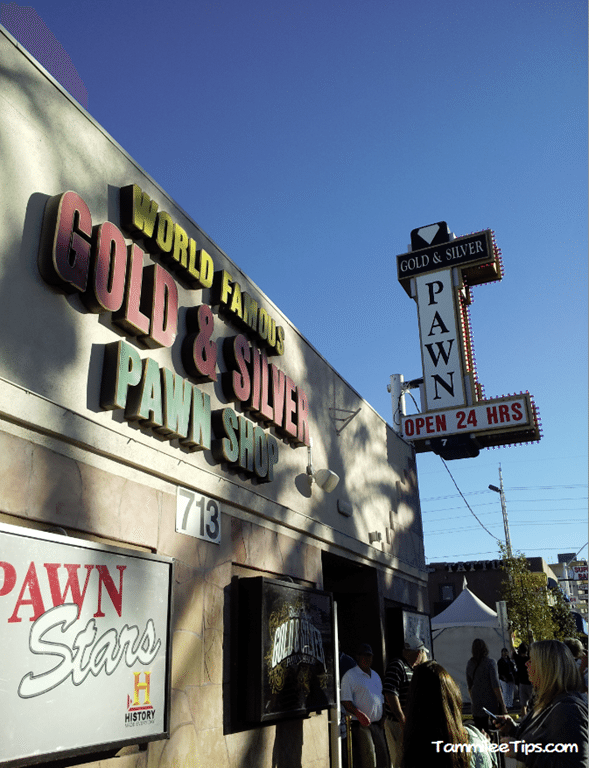 5. Visit the Gold and Silver Pawn Shop from Pawn Stars
A visit to the Gold and Silver Pawn Shop is well worth it if you are a fan of Pawn Stars. You can see some of the merchandise that is from the show, pick up souvenirs from the shop and take pictures of your experience.  I found the shop to be a lot smaller than I expected it to be. It was a ton of fun walking through the shop and seeing what we all watch and enjoy on Pawn Stars.
6. Fashion shows at Fashion Show Mall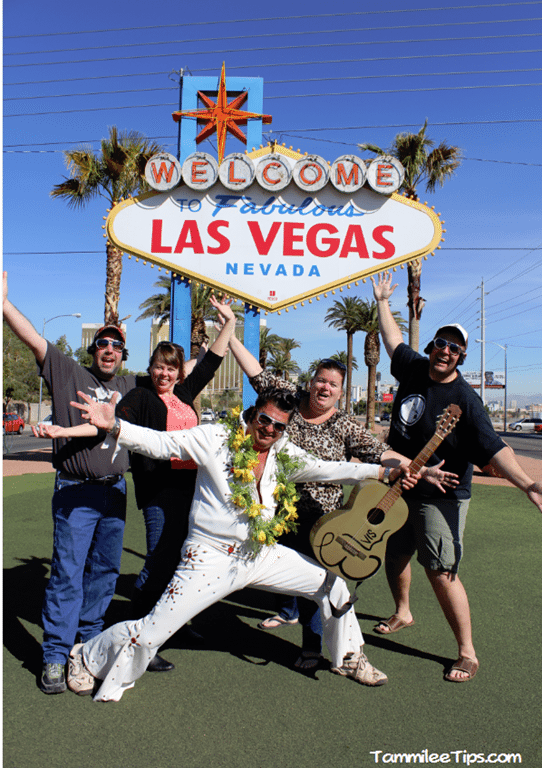 7. Visit the Las Vegas Sign
Having Elvis in the picture cost us a couple of bucks but was so worth it for the photo 🙂
8. Watch the Mirage Volcano erupt
The volcano erupts at 8 pm and 9 pm Sunday through Thursday.
8 pm, 9 pm, 10 pm on Friday and Saturday
9. Visit the M&M Store
10. Sirens of TI show at Treasure Island
11. Fall of Atlantis at Caesars Palace
The Fall of Atlantis fountains run every hour on the hour. 11 am-11 pm daily
12. The Smith Center
Free guided tours of the world-class performing arts venue showcasing its architectural features, artwork, and history. Reservations are required. Call 702-749-2000
13. Old Neon Signs along Las Vegas Boulevard in Old Las Vegas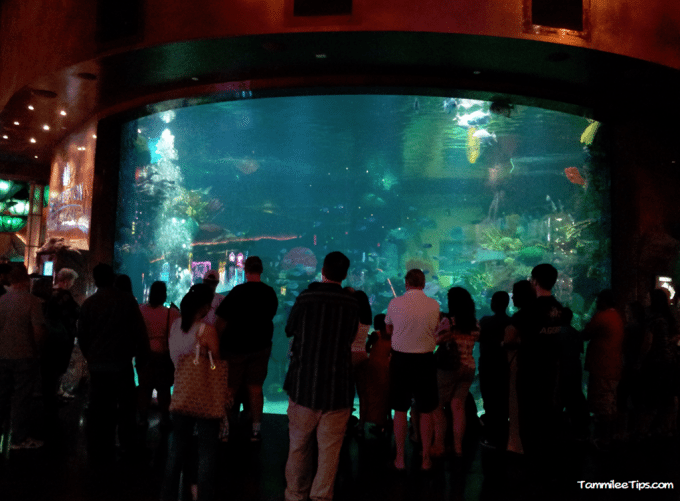 14. Tanked Aquarium at the Silverton
There is an interactive feeding show daily at 1:30 pm and 4:30 pm. A marine biologist answers questions during the feeding inside the aquarium tank. The Silverton Aquarium is home to stingrays, sharks and over 4,000 tropical fish.
15. People Watching
Because there is really nothing better than people watching in Vegas.
16. Flamingo Wildlife Habitat
Ducks, swans, tropical fish, flamingos, pheasants, and other exotic animals reside in this 15-acre tropical paradise. Open daily from 8 am to dusk.
17. Lions at the Mirage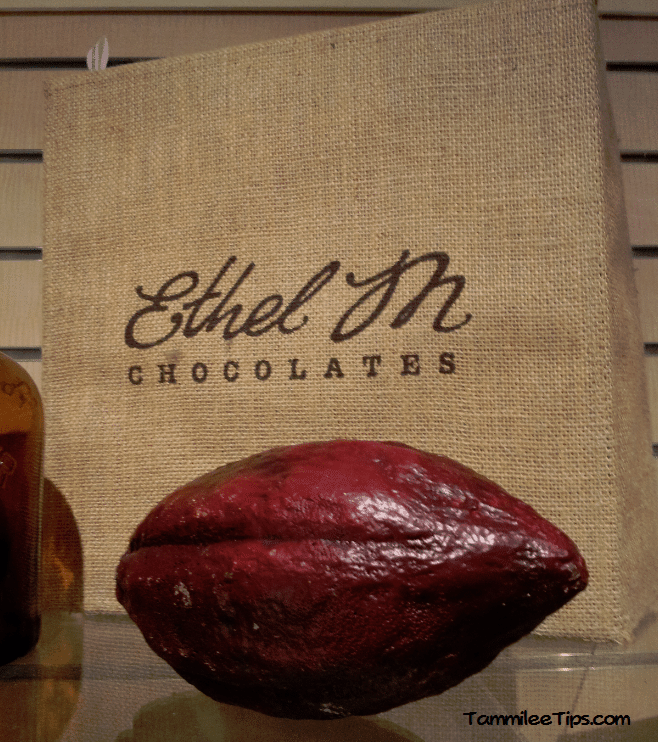 18. Cactus Garden and chocolate tour at Ethel M Chocolates
19. Fremont Street Concerts
20. Street performers inside the Venetian
Check out the strolling performers, including Italian opera singers, jugglers, and costumed performers.
21. Rainstorm at Miracle Mile Shops
Lighted water effects, eruptions, and color-changing fog are choreographed to music. The show runs at the top of every hour from noon to 11 pm, daily.
22. Sunset Stampede at Sams Town
It plays daily at 2 p.m., 6 p.m., 8 p.m., and 10 p.m., with a wolf howl marking the beginning of the show.
23. Big Elvis shows at Harrahs
Catch Big Elvis inside The Piano Lounge, located steps away from the ever-bustling Carnaval Court.
24. Circus acts at Circus Circus
Check the Circus Circus website for current performances and times.
25. Dueling Pianos show at Harrahs
26. Carol Shelby Museum at LV Motor Speedway
27. Airport runway viewing at McCarren Airport
28. Aquarium at the Mirage
29. Picture with showgirls at Harrahs
At Harrah's Las Vegas you can get a FREE picture of yourself with a Las Vegas showgirl in front of a background scene of the fabulous Las Vegas Strip!  Located near the north entrance to the casino
30. UNLV Desert Garden on the UNLV Campus
31. Worlds Brightest Light Beam at the Luxor
32. Pinball Hall of Fame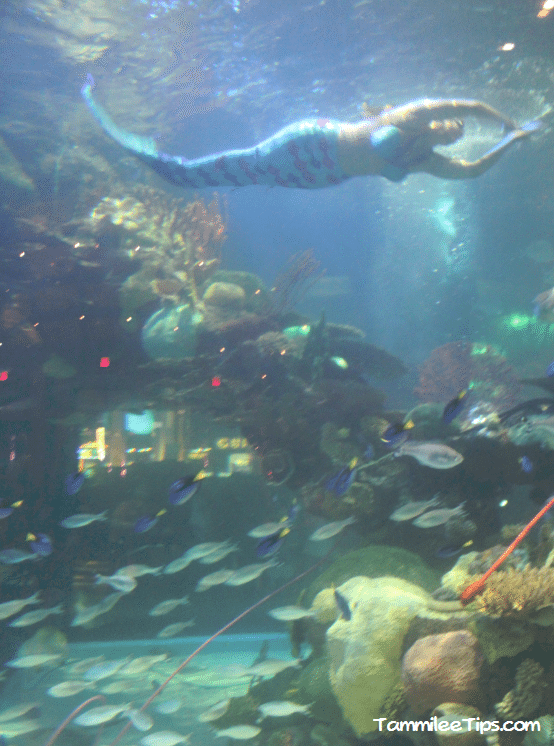 33. Mermaid show at the Silverton
Thursdays from  2:15 p.m. - 3:30 p.m., 5:00 p.m. - 6:45 p.m., and 7:30 p.m. -8:15 p.m.
Fridays and Saturdays from 2:15 p.m. - 3:30 p.m., 5:00 p.m. - 6:45 p.m. and 7:30 p.m. - 9:15 p.m.
Sundays from 11:30 a.m. - 12:45 p.m., 2:15 p.m. - 3:45 p.m. and 5:00 p.m. - 6:45 p.m.
34. Gaming Lessons at most hotels
35. Painted ceilings and art at the Venetian
36. P3 Studio Art Collection at the Cosmopolitan
37. Rock Tour inside the Hard Rock Hotel

Wander the one-of-a-kind collection on the walls of the Hard Rock Hotel. Open 24 hours a day and free to view.
38. 9-11 Tribute and Statue of Liberty at New York-New York
39. Mime performers at Paris
40. Amazing hotels along the strip
41. Take your pictures with the Blarney Stone at The D Las Vegas in Downtown Vegas
42. Check out the Lake of Dreams at the Wynn
Small vignettes of dreams appear as music, light, and nature combine to create a fascinating spectacle. Every half hour from dusk to 12:30 am daily.
43. The hand of Faith at Golden Nugget
A 61-pound golden nugget is the largest existing golden nugget in the world and the 2nd largest ever found. Free to view 24 hours a day.
44. Hard Rock Cafe on the Strip guided tour
Free professionally guided tours with VIBE hosts are offered seven days a week of the Hard Rock on the Strip. Call 702-733-7625 to find out tour times.
45. Hexx Chocolate Tasting and Tour
Complimentary tastings and behind the scenes tour of the chocolate-making process. 11 am and noon daily. Must make a reservation one hour ahead of time. www.hexxchocolate.com or call 702-331-5551. Located inside the Paris hotel
 What are your favorite free things to do in Las Vegas? Did I miss any great ones on our list?
Free things to do in Las Vegas with Kids
Vegas is a city that is always changing and has so many things to do. It is also a city that can get expensive quickly.  There are so many cool places you can explore and save money at the same time.
Bellagio Fountains
Bellagio Gardens
Las Vegas Sign
M&M World
Ethel M Chocolate Factory tour and cactus garden
Hershey World
Flamingo Wildlife Habitat
Caesars Palace – Fall of Atlantis
Rain show at the Miracle Mile Shops
The Volcano at the Mirage
Watch the gondolas at the Venetian
Circus shows at Circus Circus
Street performers in the Venetian
Viva Vision at Fremont Street Experience
Swim in your hotel pool
Watch the planes at McCarren airport
Fremont Street concerts
Ride the monorail between Excalibur to Mandalay Bay or Monte Carlo to the Bellagio
Take your photo with a million dollars at Binions
Wander along the strip
Drive along Vegas Blvd to see the neon lights
Poloraid Instagram pic at the Linq
Chocolate fountain at the Bellagio
See the Luxor Light
Wizard show at Excalibur
Shelby Car Museum
Additional Las Vegas Articles
Check out our Las Vegas Travel Tips for more ideas on visiting Vegas.
Gold and Silver Pawn Las Vegas
Check out all of our Las Vegas Travel Guides