Have you ever really wanted to visit a place but also worried that it wouldn't live up to its hype? That is how I felt going to visit Toothsome Chocolate Emporium Savory Feast Kitchen At Universal Orlando City Walk. I have been dreaming of visiting this chocolate mecca since I first started seeing pics on social media. But I also worried that it was all hype and the food wouldn't be as good as I dreamed it would be. As part of my 1st trip to Universal Orlando as a member of the 2018 Universal Blog Squad, the 1st thing I did was head to Toothsome Chocolate Emporium.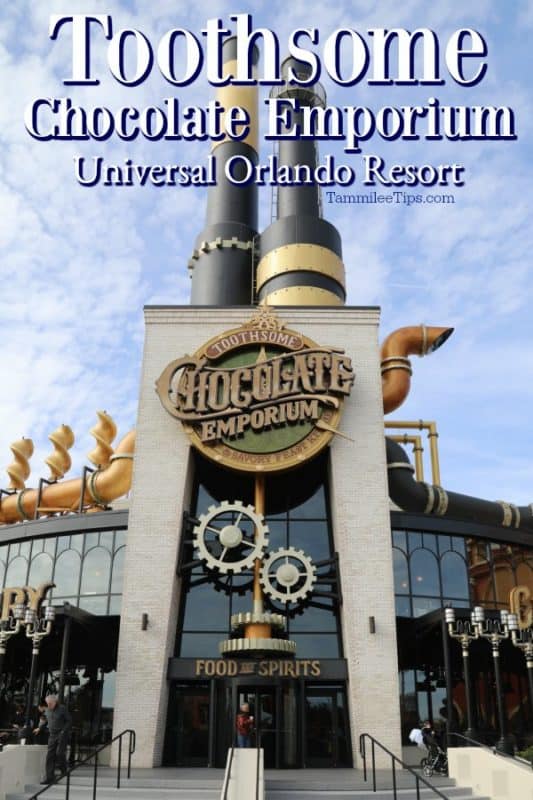 Toothsome Chocolate Emporium
I mean seriously it was the first thing I did after I slept 12 hours at the Loews Sapphire Falls resort but that is a story for another day. John and I headed to Toothsome Chocolate Emporium for lunch and couldn't wait to see what it was going to be like.
I am SO DANG HAPPY to say that it not only lived up to all of the hype but it totally blew me away. This is not a restaurant that you want to miss! Make it one of your first stops when you visit Universal Studios!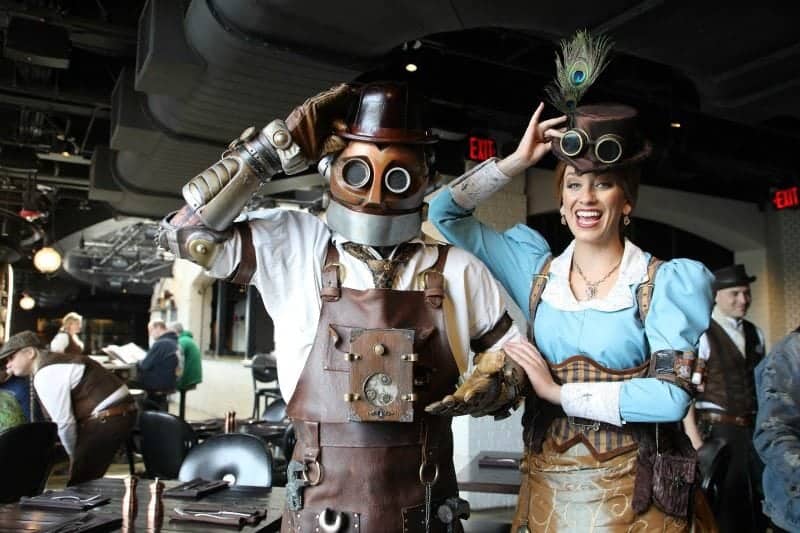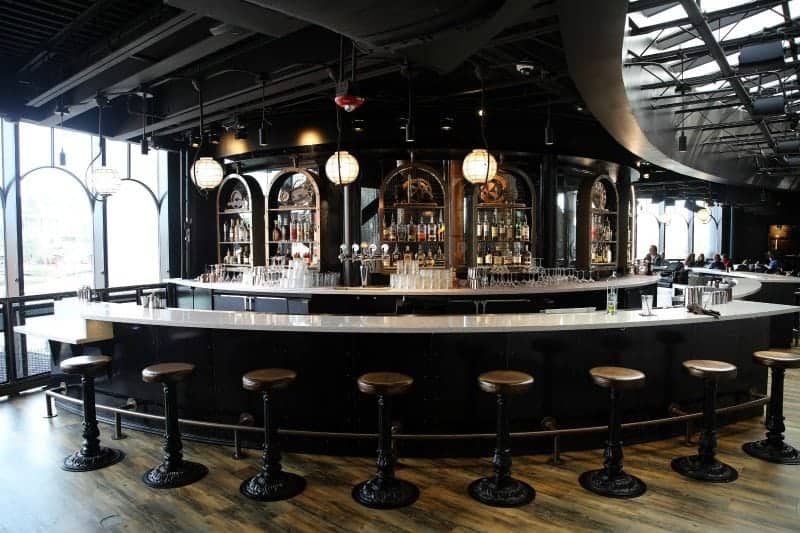 Also, make sure you come hungry and with a sweet tooth because the food is so good. I also wondered what the prices would be like being at City Walk and near the parks.
I was so impressed with the prices and how much lunch was. We had a cocktail, 2 entrees, a milkshake, and an ice tea for $68 with a tip!!! How amazing is that? Plus the portions are amazing and you will not leave hungry.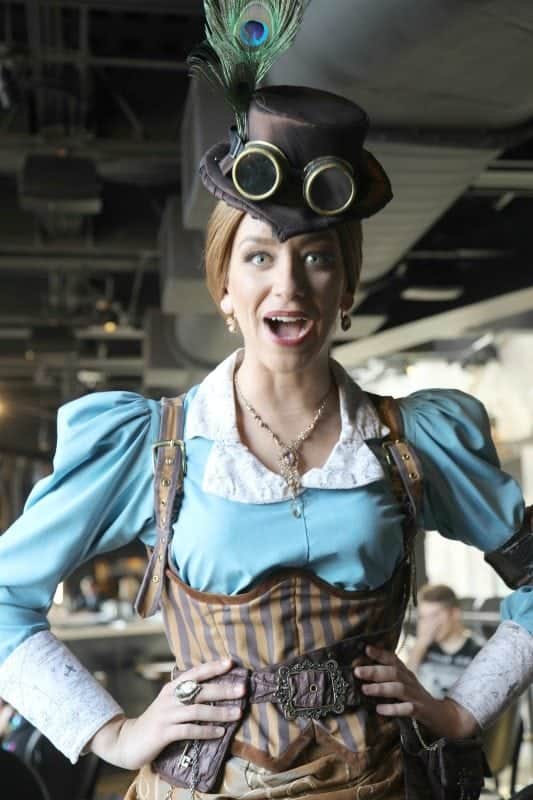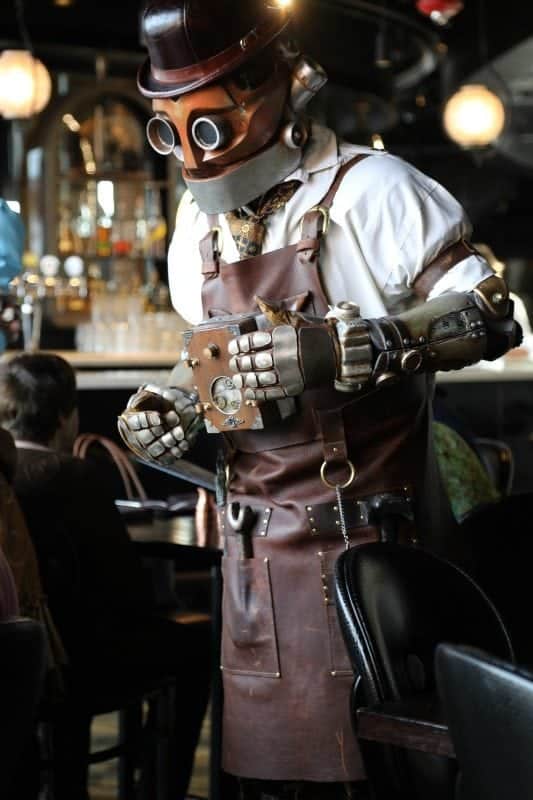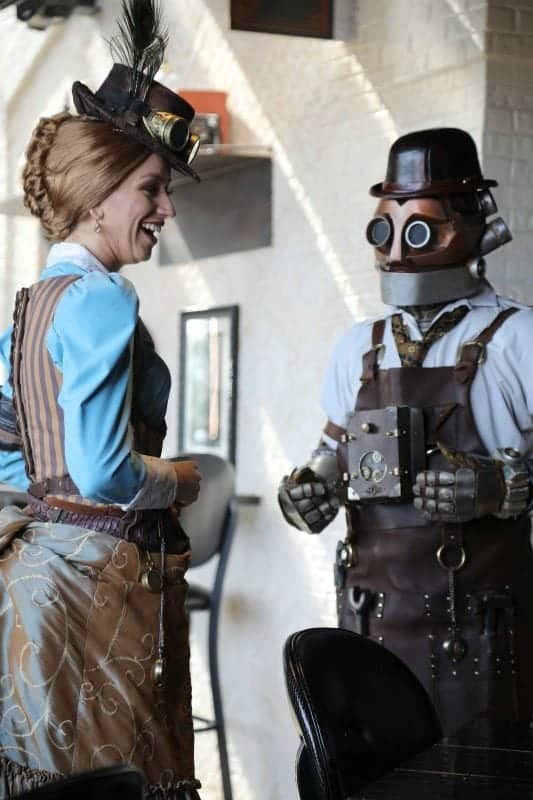 One of my favorite parts of the Toothsome Chocolate Emporium experience is the staff is honestly amazing. You have the chance to meet and talk with Professor Doctor Penelope Tibeaux-Tinker Toothsome and her sidekick Jacques.
Have your cameras ready and be prepared to giggle while talking with this dynamic duo! They are quite hilarious and will have you smiling from ear to ear. Plus Penelope and Jacques take fantastic photos and are happy to share stories of their adventures with you.
The menu is filled with something for everyone. We honestly had a hard time looking at the menu at first because were soaking in the entire experience and just looking around. Our waiter had to come to the table a few times before we were ready to order. The menu is large and offers a huge variety of delicious choices.
Check out the food that we enjoyed!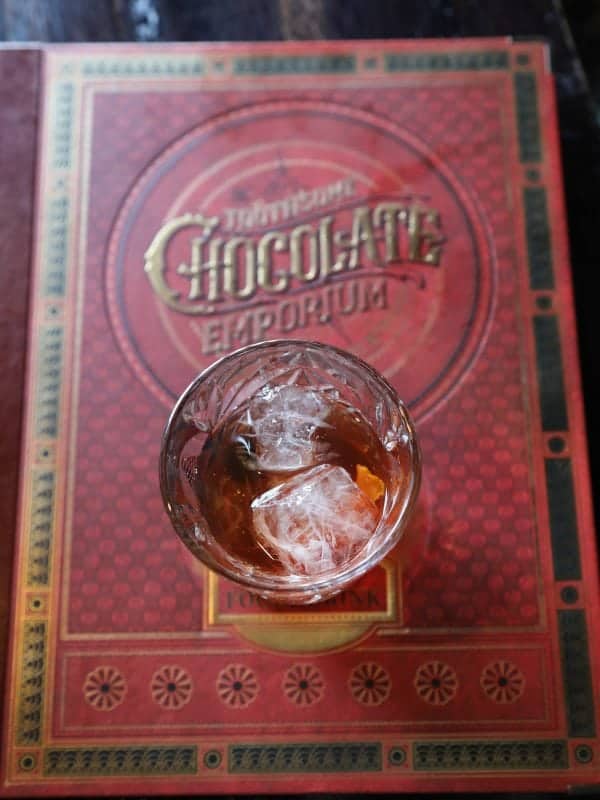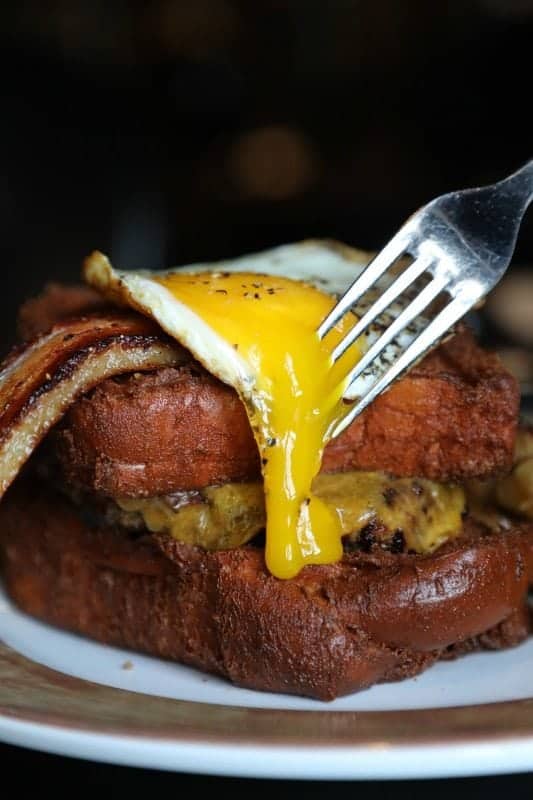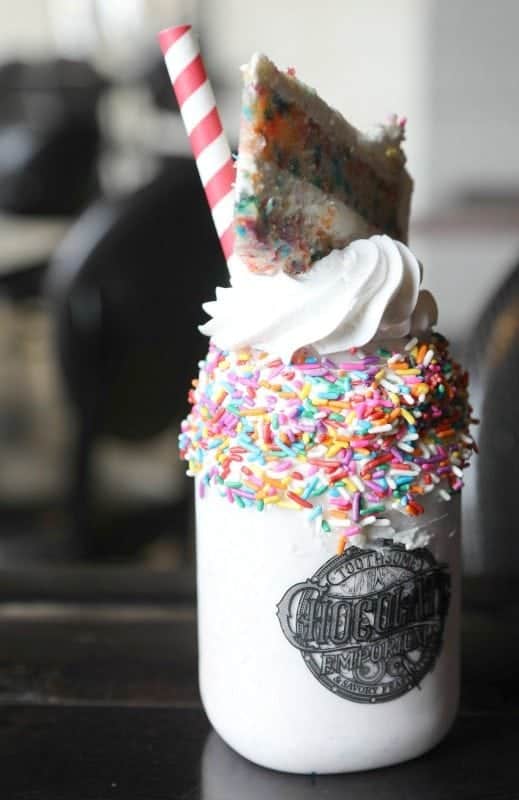 Confetti Milkshake
We had to finish lunch off with one of the crazy milkshakes that are available. We went for the rainbow sprinkles milkshake at it was huge. Yes, that is confetti cake and whipped cream on the top of the crazy milkshake.
One thing we learned is you can take the cup home with you or walk around City Walk with your milkshake. We shared a shake and it was more than enough for both of us.
Next time I really want to try the Cookie shake or the PB&J shake! They both looked amazing. I also want to try the Red Velvet Cupcake that comes with Vanilla ice cream, Red Velvet cupcake, raspberry sauce, rainbow sprinkles, fresh whipped cream, and a cherry.
Toothsome Chocolate Emporium also has a great retail section on the 1st floor with a huge variety of macarons, chocolates, and gifts. I picked up macarons for a late-night treat in the hotel room. They even have absinthe marshmallows and other flavored sweet treats I had never seen before.
If you have someone in your life that loves the steampunk look you can find great clothing options and gifts in the retail area.
Give yourself time to enjoy your meal and drinks at Toothsome Chocolate Emporium. It is a full experience between the characters walking around, the look of the restaurant, and the great food. We ended up spending at least 90 minutes enjoying lunch and the atmosphere. It is a great place to rest your feet, take a deep breath, and soak it all in.
You can easily walk from Islands of Adventure of Universal Studios to Toothsome! You can't miss the smokestacks while exploring Universal Citywalk Orlando.
Visiting Toothsome Chocolate Emporium is one of our top things to do in Orland for adults and kids! It is a family favorite.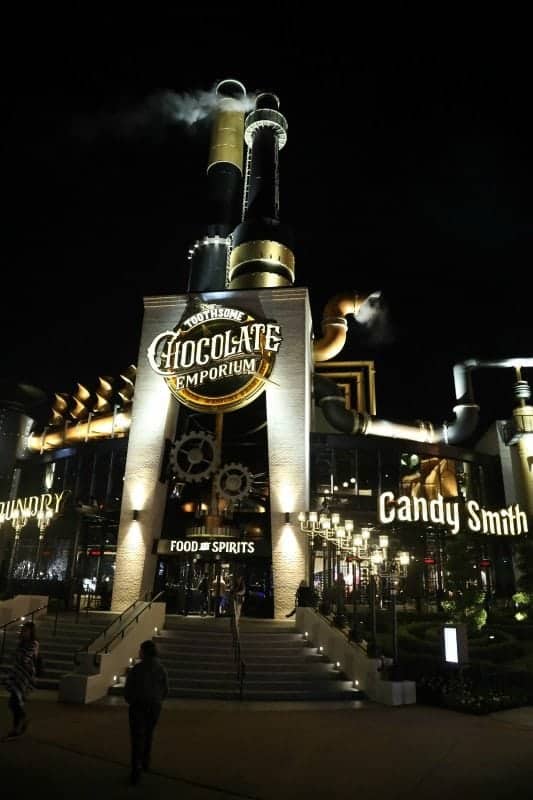 Things To Know/Travel Tips
-I would suggest visiting for lunch if you can. I went back on Saturday night with a group and the line was huge to get into the restaurant. It was a 45-60 minute wait for a table. We were able to walk in at lunchtime. If you are playing in the park you can easily walk to the restaurant and then head back to the park.
-Give yourself time to really enjoy the experience and soak it all in
-Buy a sweet treat to take home with you! The macarons and chocolate are amazing!
-Ask your server for their recommendations. They may know of a cocktail that is not on the menu that you will love
-You can make a reservation online which is fantastic!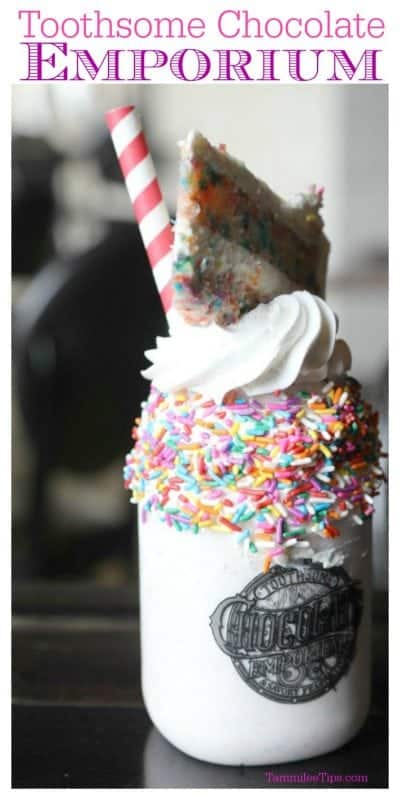 Additional Universal Orlando Resort Articles
Loews Sapphire Falls Resort Review
Cabana Bay Beach Resort Review
Loews Portofino Bay Hotel Review
Christmas at Universal Orlando
Wizarding World of Harry Potter Tips
Check out all of our Orlando Travel Guides
A huge thank you to Universal Orlando Resort for inviting me to be a member of the 2018 Universal Blog Squad and sponsoring this post.