When you pull into Loews Portofino Bay Hotel at Universal Orlando Resort you are transported to Italy! My favorite way to access the hotel is via the free water taxis from City Walk. Pulling into the bay and seeing the hotel lit up is honestly a bit magical. I had the chance to stay at the Loews Portofino Bay Hotel during my first trip as a member of the 2018 Universal Blog Squad. I would happily stay at this resort again and just soak it all in.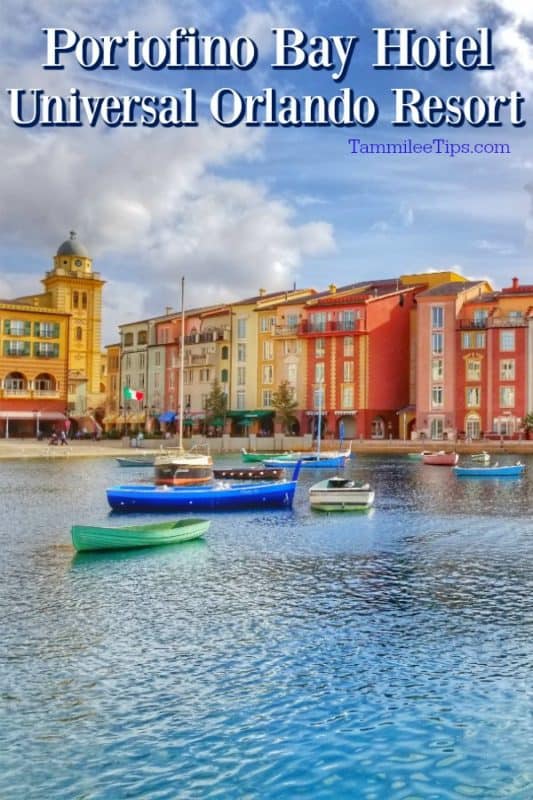 Loews Portofino Bay Hotel at Universal Orlando Resort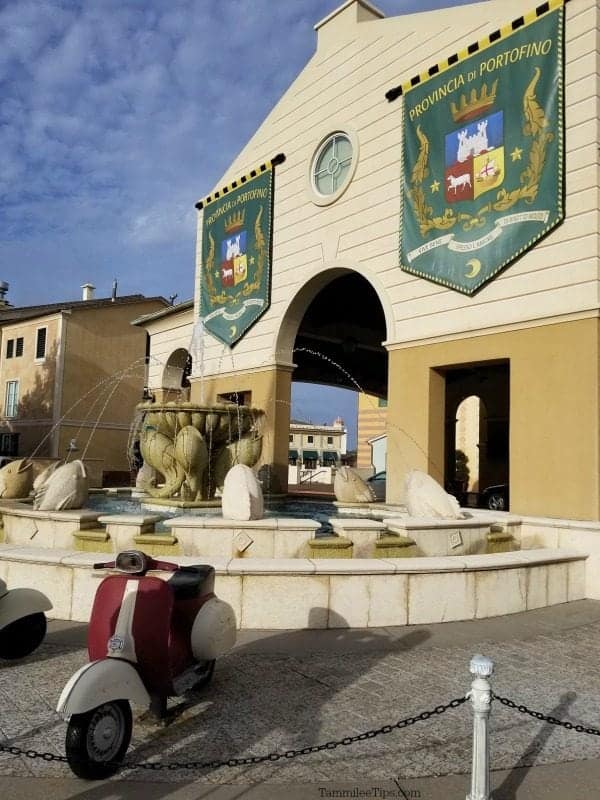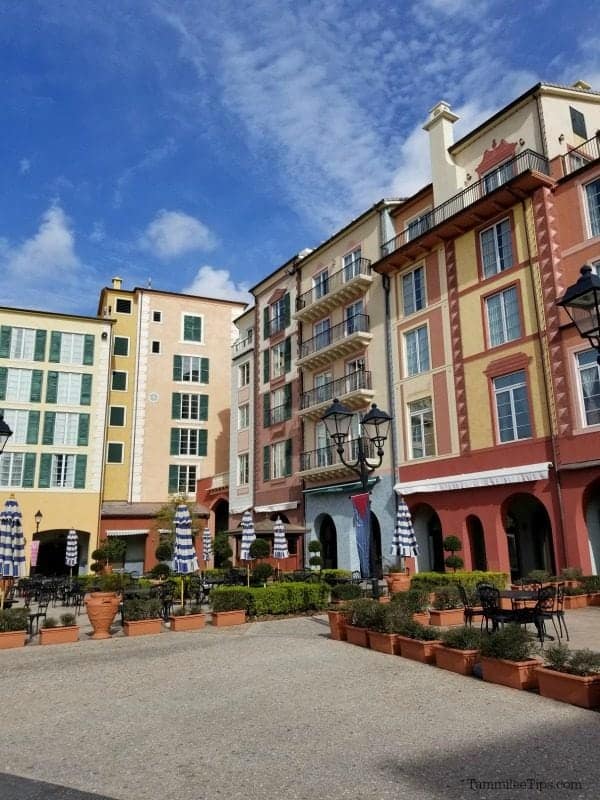 One of my favorite treats for staying at Loews Portofino Bay Hotel was enjoying Musica Della Notte at 6:30 pm in the Harbor Piazza. Enjoy being serenaded with live opera while enjoying a glass of wine from The Thirsty Fish or a Starbucks on the Piazza.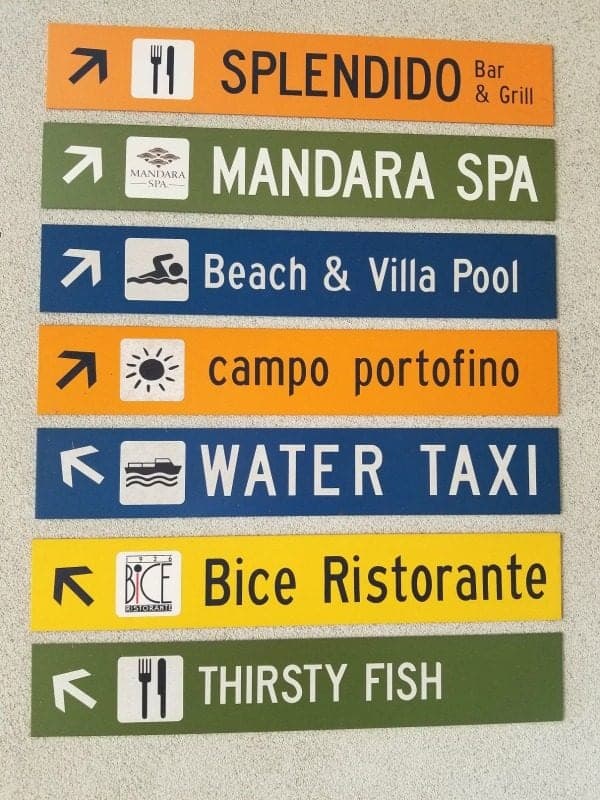 Deluxe 2 Queen Room 
Our deluxe 2 Queen Room at Loews Portofino Bay Hotel was located on the 2nd floor overlooking one of the pools. The room is a spacious 490 square feet with 2 beds, a large bathroom, and amenities. One thing to know is the shower is very similar to what you would find in Italy...a tiny corner walk-in shower. BUT there is a lovely bathtub in the room which was great after walking 20K steps in the park.
The room also had a Keurig with a variety of K-cups available (french roast, decaf, green tea). There was a writing desk, a comfy side chair, large dresser, flat screen tv, and a refrigerator in the room.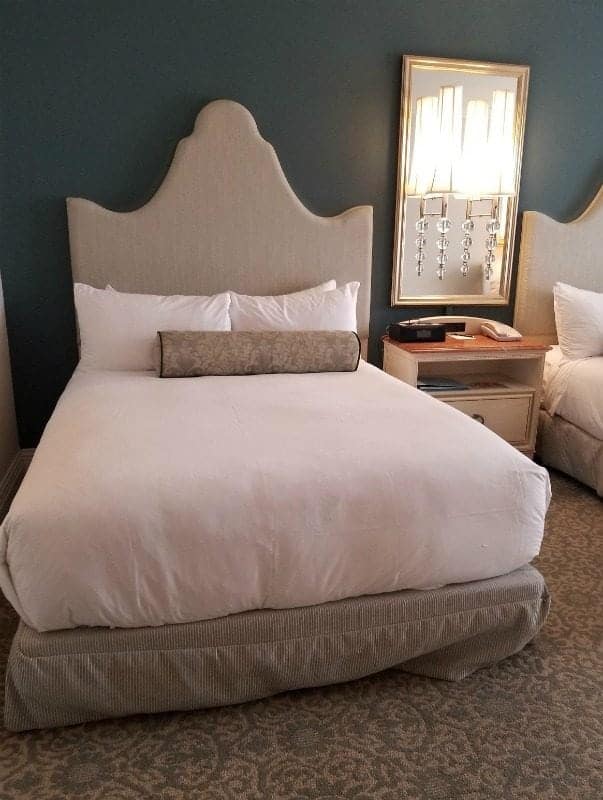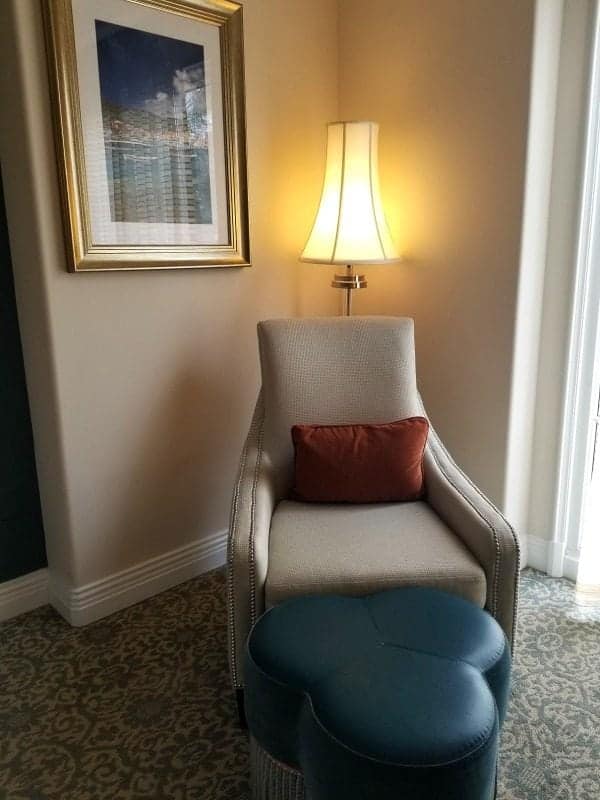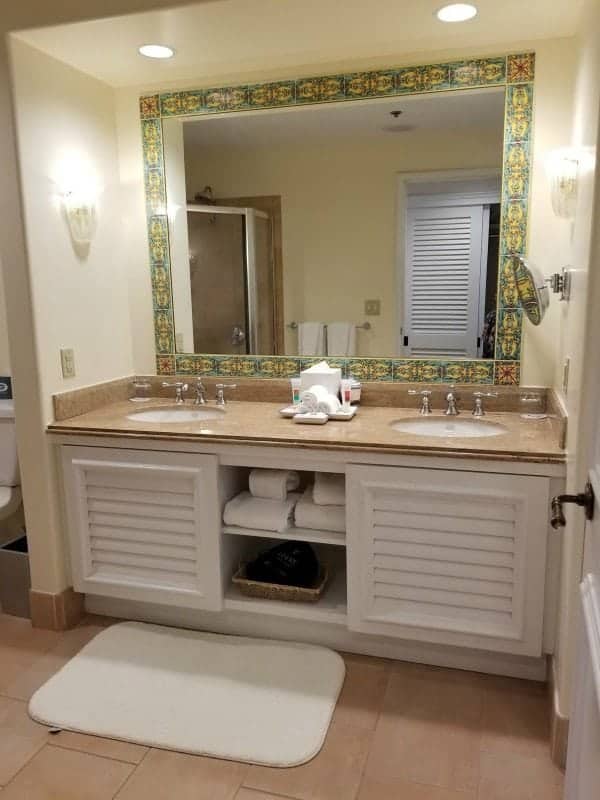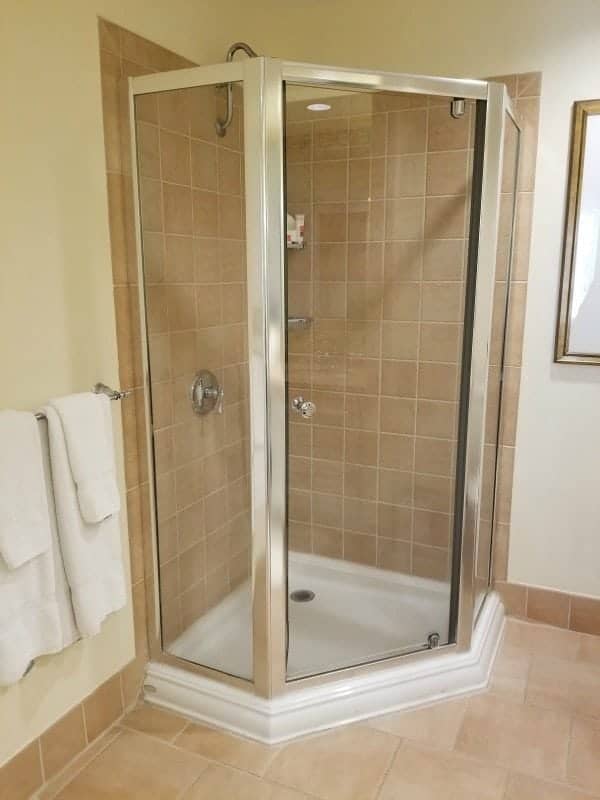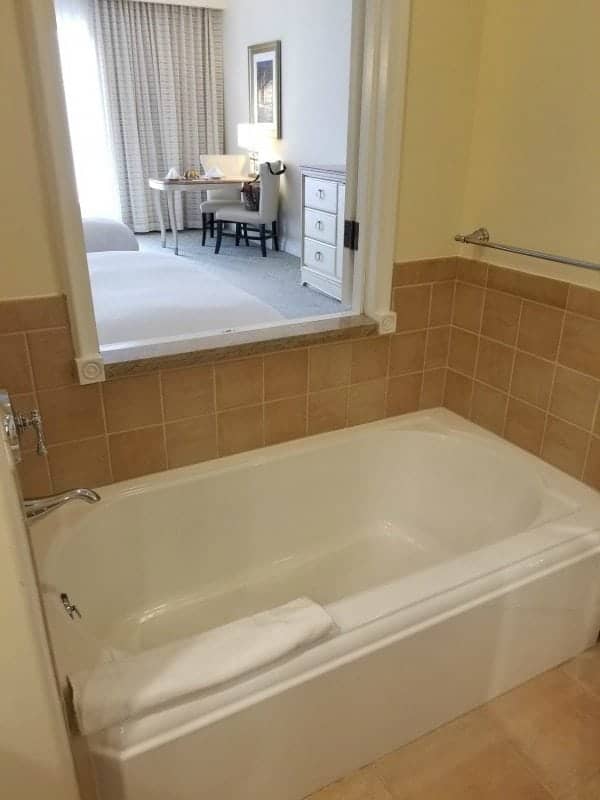 Loews Portofino Bay Hotel Restaurants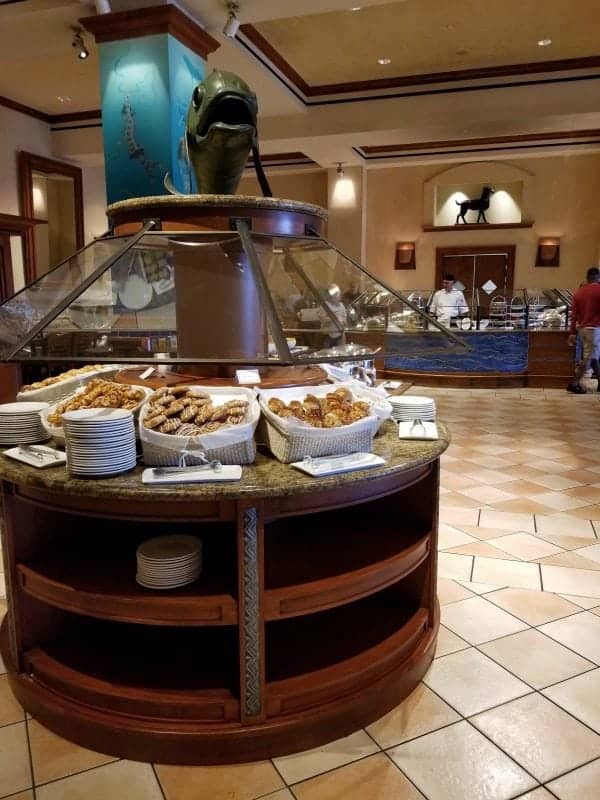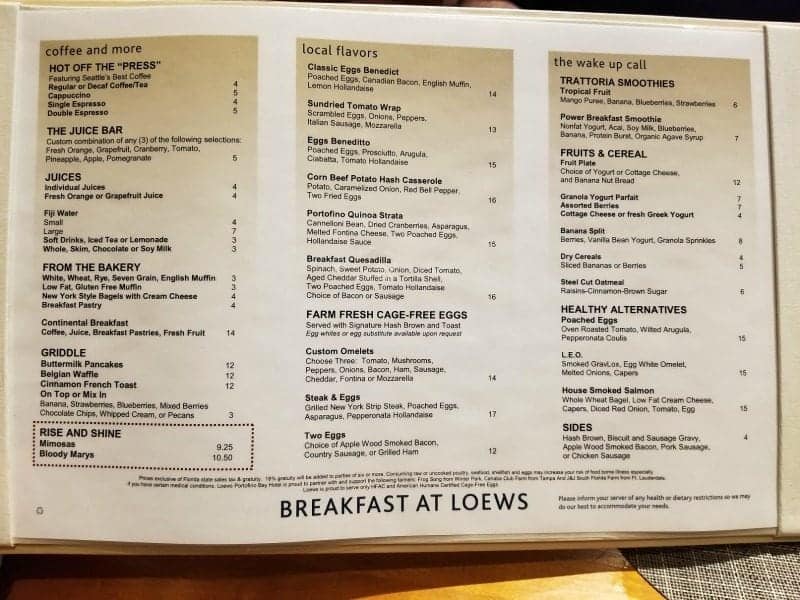 Trattoria Del Porto
Trattoria Del Porto is open for breakfast, lunch, and dinner. In the morning there is a great breakfast buffet with a wide variety of food options. Also, check out the ala carte menu. John had a delicious eggs benedict from the menu that he loved. My buffet breakfast was good but not amazing. I did really enjoy the variety of fresh fruit and yogurt parfaits that were available with the buffet.
Reservations can be made on Open Table to make sure you are able to get into the restaurant when you want to. On Saturdays, the restaurant has a face painter and balloonist from 6:30pm  to 9:30 pm!
Mama Della's Ristorante
Mama Della's Ristorante feels like you have stepped into the Italian countryside. Be prepared and come hungry! The bread course alone is reason enough to visit this restaurant. Don't miss out on the Burrata Bruschetta! Oh hello, delish! There are strolling musicians that will serenade your table. Make sure and let them know if you are celebrating a birthday. Reservations can be made on Open Table so you make sure you get in the night you want to enjoy a delicious Italian Feast!
Bice Ristorante
Bice Ristorante is a fine dining experience so make sure you have the appropriate clothes packed with you. The restaurant suggests resort evening wear. You can enjoy freshly prepared Italian dishes with great service. Reservations are recommended and can be made on OpenTable.
Splendido Bar & Grill
Overlooking the beach pool you can enjoy cocktails, salads, sandwiches, burgers, and more.
Sal's Market Deli
This is the place to go for Italian sandwiches, antipasto, fruit, salads, and brick oven pizzas.
Bar American 
Take a moment to relax with a great cocktail at Bar American.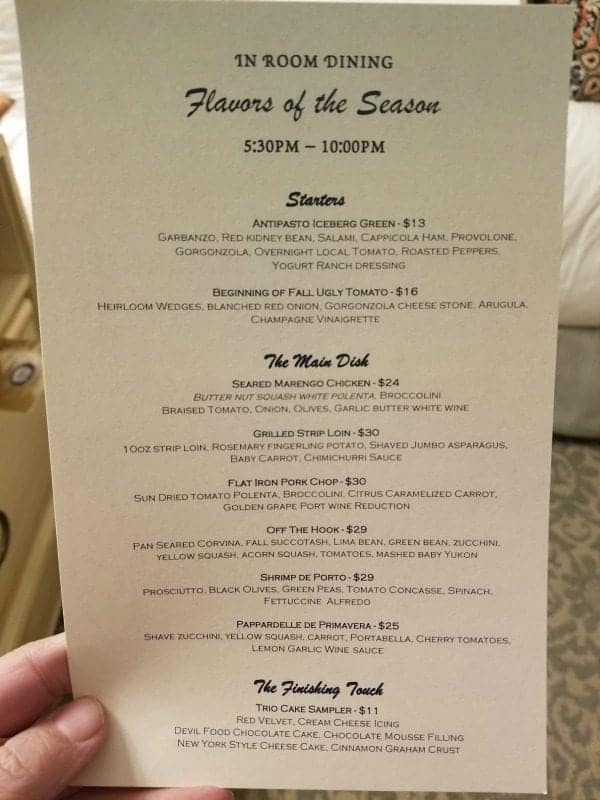 In-Room Dining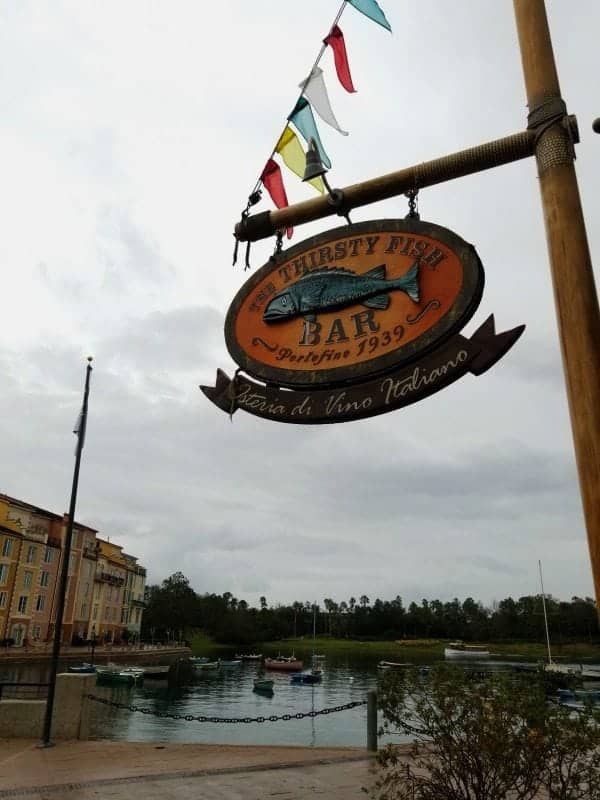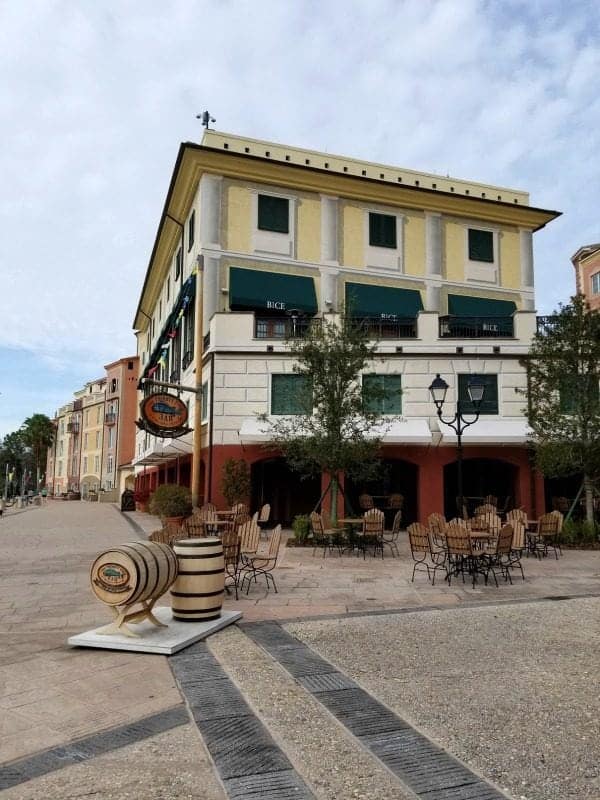 The Thirsty Fish
Located near the water taxi dock The Thirsty Fish is the perfect place to sit outside with a glass of wine and watch the world go by. The restaurant has both indoor and outdoor seating so you can find a place you are most comfortable. They also offer live jazz music on select nights.
Gelateria
Let's be honest with each other and admit that the weather in Orlando can get a bit hot, sweltering, and downright sweaty at times. These are the moments when a scoop of artisanal gelato makes the world a happier place. Located on the 1st floor next to Starbucks the Gelateria is your go-to place for a sweet treat that also cools you down! They also have snacks and pastries you can grab on your way to the water taxi
Starbucks
Woohoo! You know I was so excited to be able to get a Starbucks chai during my visit. My favorite thing about Starbucks at Loews Portofino Bay is being able to sit outside under an umbrella and feel like I am back in Italy.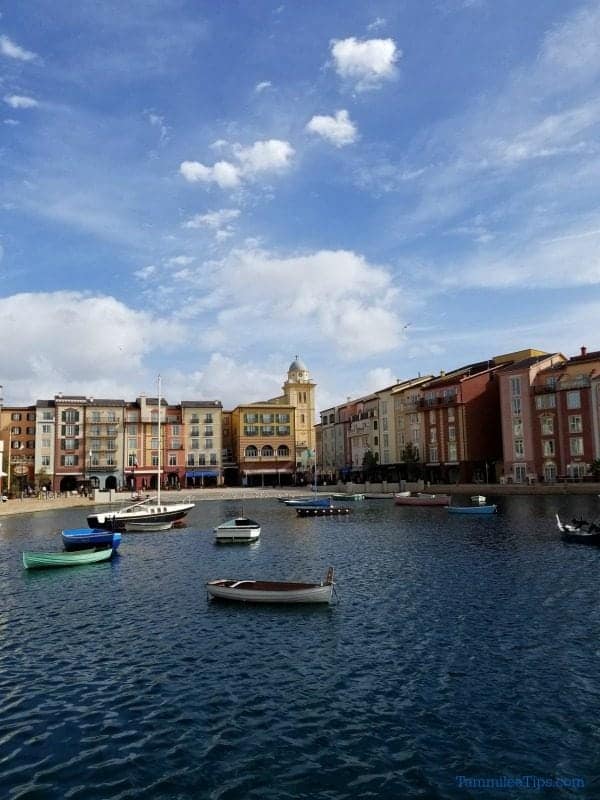 Exclusive Theme Park Benefits
Universal Express Unlimited is included with your room!! THIS IS A HUGE BENEFIT! You can skip the regular lines at most attractions and enjoy much faster access to the rides! Our guides told us that you can expect to cut line time by at least half if not more with the Universal Express Unlimited pass! You do still need to buy passes to the parks.
You also get early admission to The Wizarding World of Harry Potter and Universals Volcano Bay! One hour before the park opens you can start your adventure at the park. Hit the park before everyone else and soak it all in like the VIP you are!
Additional benefits of staying at the Loews Portofino Bay Hotel at Universal Resort Orlando
-Your room key card allows you to charge purchases within the parks back to your hotel account. Have everything on the same credit card and a single receipt.
-Water taxis take you right to City Walk. You can clear security with a minimal line and be transported right to the park.
-Text the hotel for any requests you may have for your room. All you have to do is text 407-588-0141 and you can check on the status of your room, request more shampoo, hangers, or ask questions about the hotel. You can also schedule a wake-up call.
-You can use the express check out if you do not want to wait in line at the hotel. You can use the TV in your room to check out, just look for video checkout on the menu options, you can text 407-588-0141 with your name and room number to check out.
Staying at a park hotel is one of our favorite Universal Studios Tips!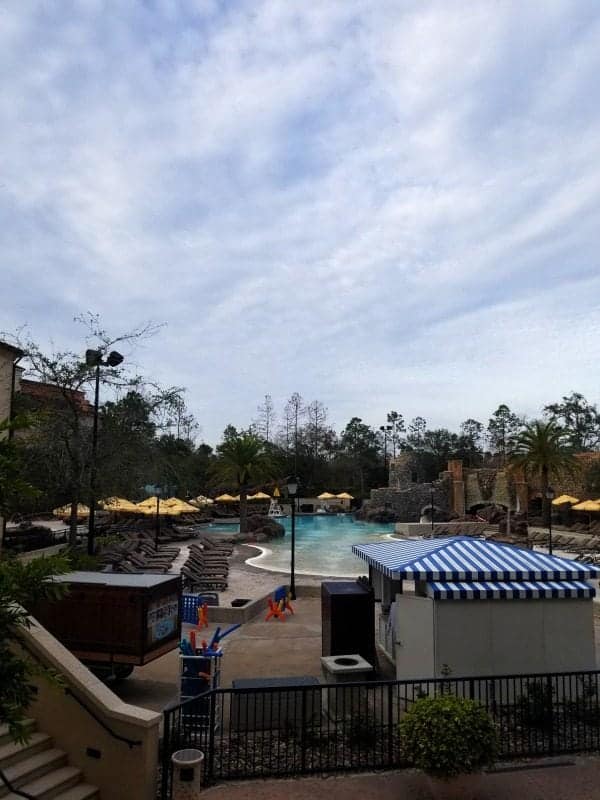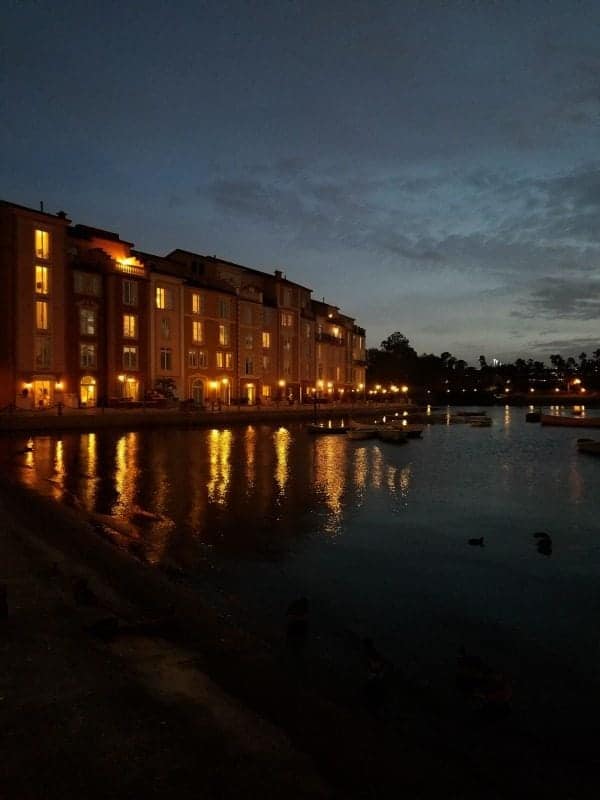 Additional Universal Orlando Articles
Also, check out the Loews Sapphire Falls Resort for a great Universal Orlando Lodging option!
Cabana Bay Beach Resort - photo tour and video
Aventura Hotel - photo tour and video
Check out all of our Orlando Travel Guides
Don't miss all of the things to do in Orlando besides theme parks. If you need a break from crowds and want to visit some fun new places these are the places you will love.
Thank you to Loews Portofino Bay for hosting my stay as part of the Universal Blog Squad