This past summer I had the chance to visit Mount Airy, North Carolina, and step into the life of Andy Griffith and Mayberry.  I have to admit that I have only seen a couple of episodes of the Andy Griffith Show so a lot of the attractions and sites were new to me. One of my oldest blogging friends lives in Mount Airy and I jumped at the chance to visit her. During my stay, I fell in love with the small town of Mount Airy that offers a glimpse into Andy Griffiths's life growing up but also is filled with warm hospitality and friendship.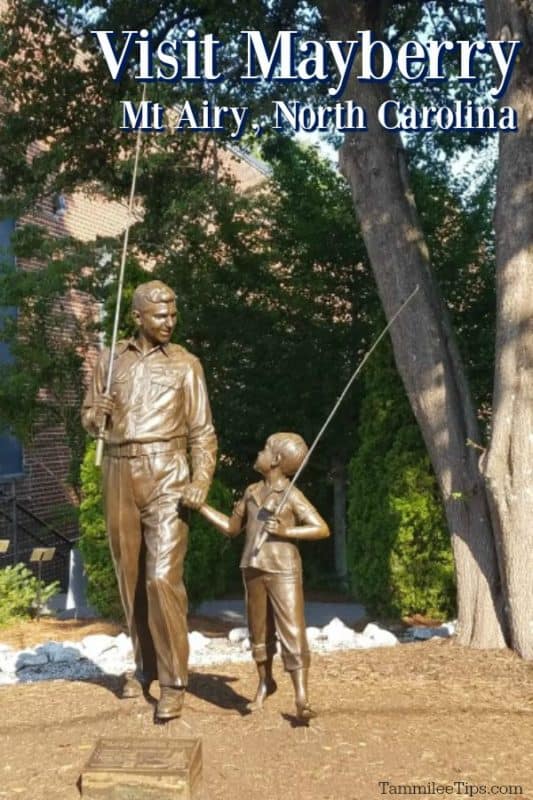 Visit Mayberry - Mt Airy, North Carolina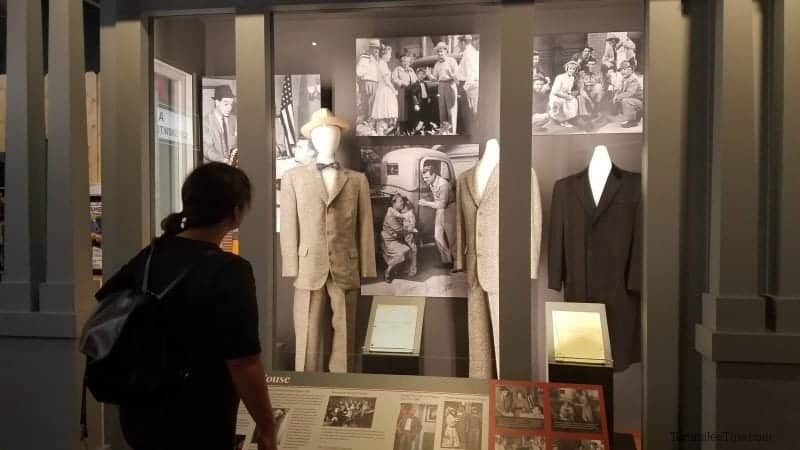 Andy Griffith Museum
The Andy Griffith Museum is a must-visit for anyone who is a fan of Andy Griffith. The museum houses the world's largest collection of Andy Griffith memorabilia including items donated by Andy and Cindi Griffith that were original to the Andy Griffith Show.
Address - 218 Rockford St, Mt Airy, NC 27030
Hours -
Monday - Saturday
9:00 a.m. to 5:00 p.m.
Sunday
1:00 p.m. to 5:00 p.m.
Closed on Thanksgiving Day and Christmas Day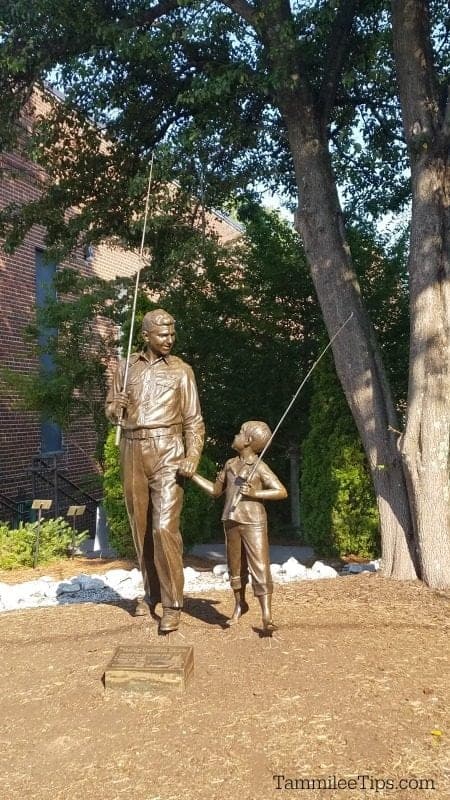 Take your photo with the TV Land Landmark Statue - Andy and Opie Taylor
Located in front of the Andy Griffith Museum the statue was dedicated in 2004 during Mayberry Days.
Details
Open 7 days a week
website - www.andygriffithmuseum.com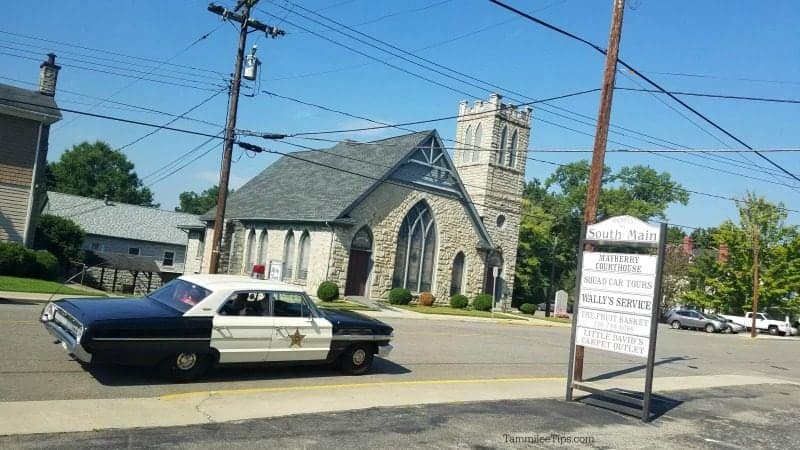 Mayberry Squad Car Tours
Take a tour of Mount Airy in a vintage squad car replica and learn all about the town Andy Griffith lived in. Plus see sites that were included in the Andy Griffith Show including Floyd's Barbershop and Snappy Lunch.
Details
Located at Wally's Service Station, 625 S Main St. Mount Airy, NC
www.tourmayberry.com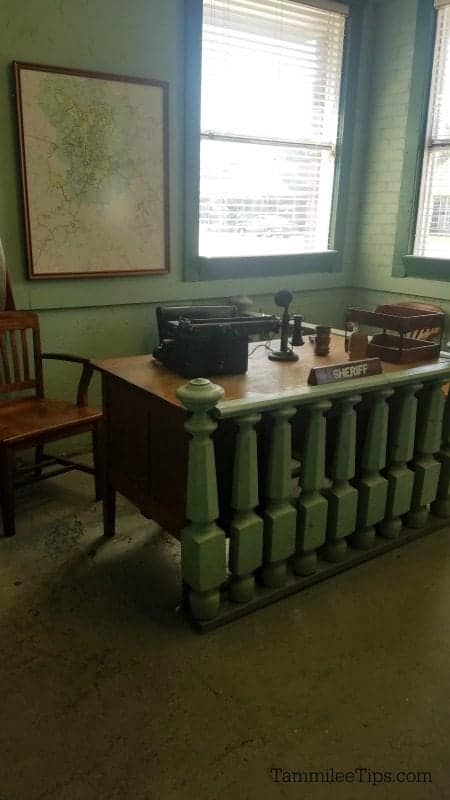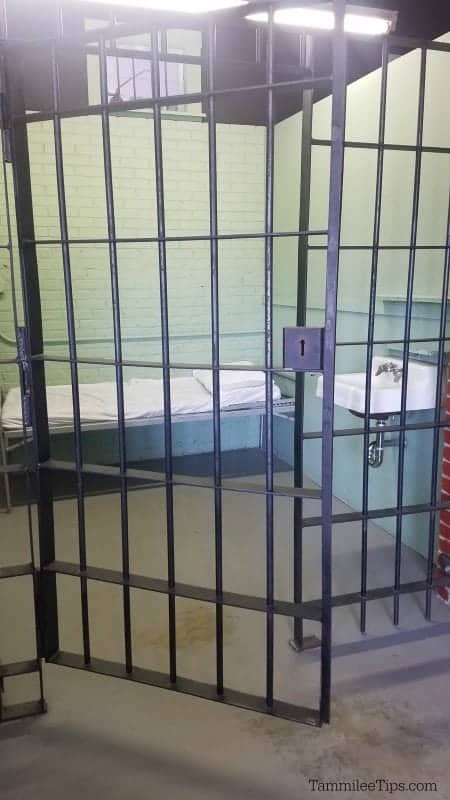 Visit the Mayberry Courthouse
Looking for some great Instagram and Facebook photos? Check out the Mayberry Courthouse next to Wally's Garage. The courthouse is a recreation of "the courthouse" and Otis' jail cell that you will remember from the Andy Griffith Show.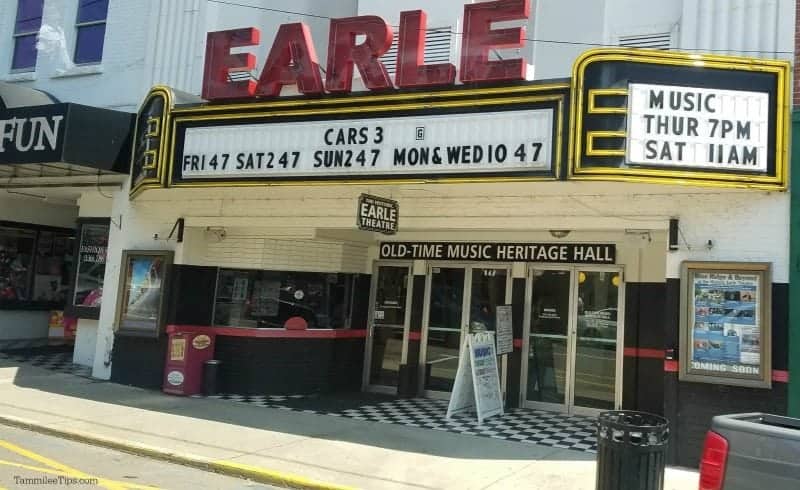 The Historic Earle Theatre
The Historic Earle Theater hosted a premiere of A Face in the Crowd, Andy Griffith's first movie.
Details
Open 7 days a week
Website - www.theEarle.org
Visit during Mayberry Days
This annual 4-day event occurs in September and is a celebration of Mayberry and simpler times.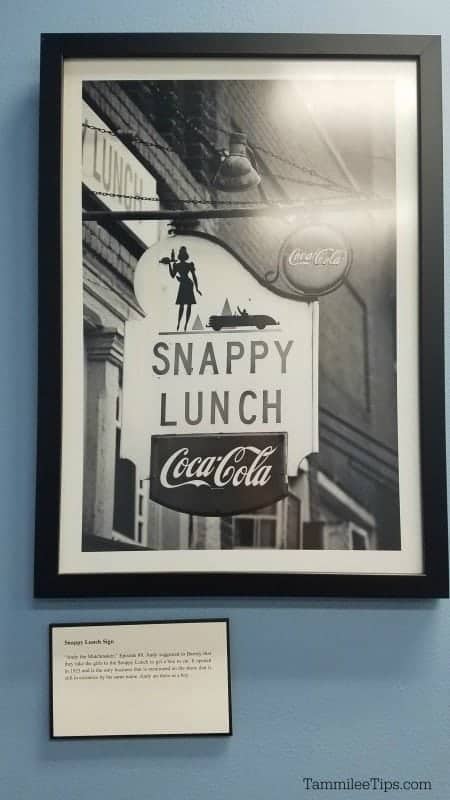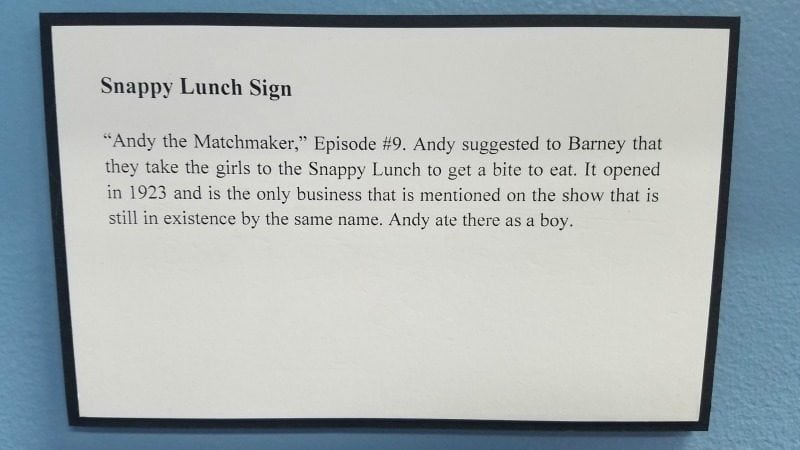 Have lunch at Snappy Lunch
Located in historic downtown Mayberry you can stop in and enjoy a world-famous pork chop sandwich.
Snappy Lunch is the oldest eating establishment in Mount Airy and Andy Griffith would eat here while he was growing up.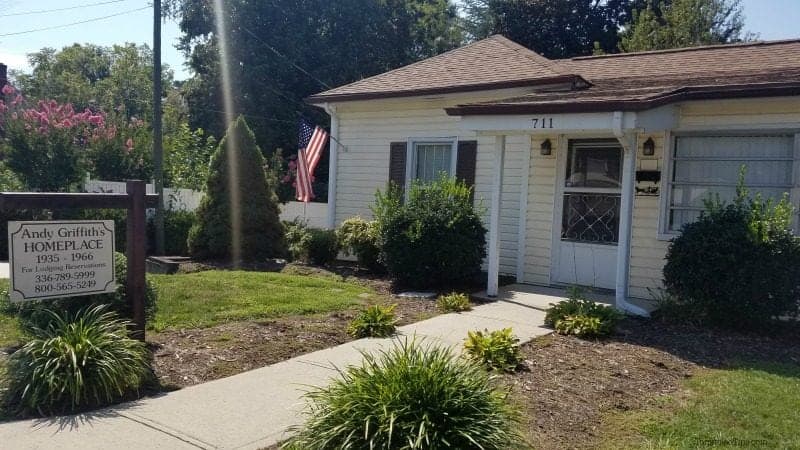 Visit Andy Griffith boyhood home
Located at 711 East Haymore Street a few minutes from downtown Mount Airy.
Andy Griffith's childhood home is now a 2-bedroom vacation rental that you can rent through the Mount Airy Hampton Inn.
A visit to Mount Airy North Carolina is the perfect way to immerse yourself in a bit of Andy Griffith's life and show. For more information check out the Visit Mayberry website to learn more about Mt. Airy, North Carolina!
Additional North Carolina Travel Articles
Charlotte Motor Speedways Nascar Experience
Top things to do in the Outer Banks
Best North Carolina Ski Resorts
Thank you, Mount Airy Visitor Bureau for hosting me and giving me the chance to learn more about Andy Griffith