While we were in Las Vegas we stopped at the Gold and Silver Pawnshop from Pawn Stars. We are huge fans of the show so we were excited to see the inside of the store. I have to admit I was hoping that Rick, Chumley or one of the cast would be there but sadly we did not see them.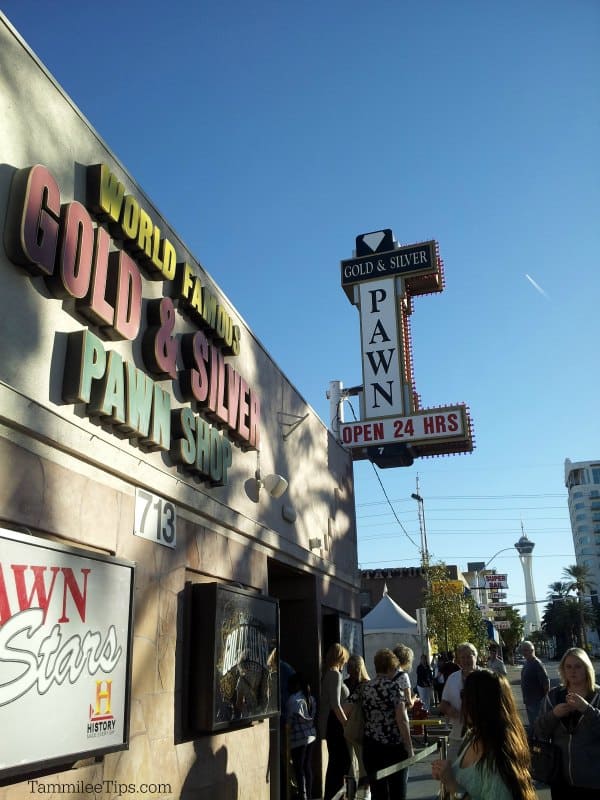 Gold and Silver Pawn Shop from Pawn Stars, Las Vegas
The Gold and Silver Pawn Shop is really easy to find. If you head out on Las Vegas boulevard towards the old portion of town you end up driving right by it. The day we were there it was not that busy. I have heard from others that there are days the line wraps around the building to get into the store. We were able to park right next to the building and walk right in.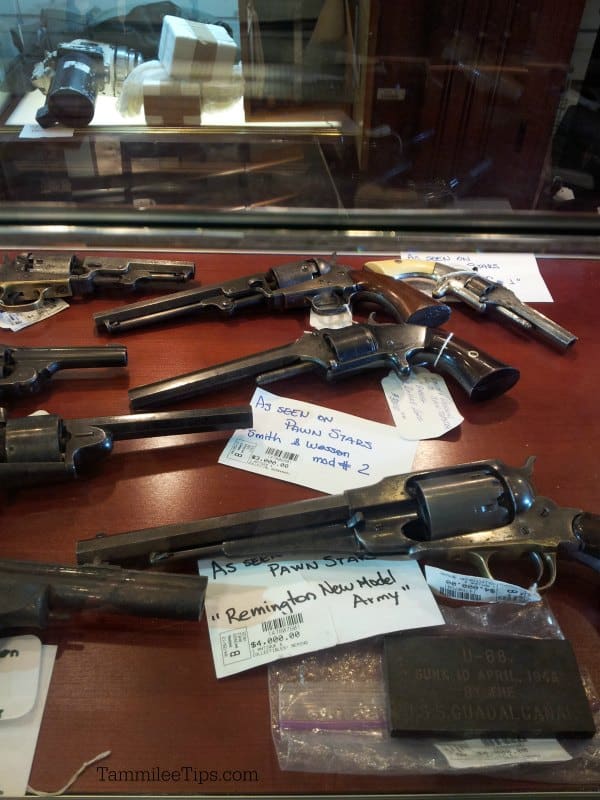 It was really cool to see some of the guns and merchandise we had seen on Pawn Stars in the store. Everything is clearly labeled to show what was highlighted on the tv show.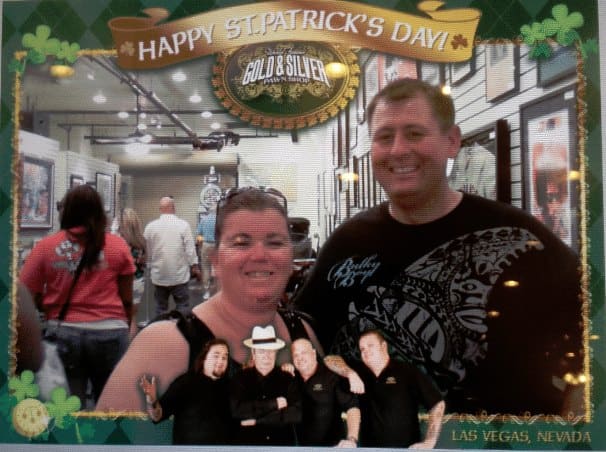 They have a really cool machine that is supposed to take your picture so you can upload it to Facebook and Twitter. I could not get it to work so instead I took a picture of the picture.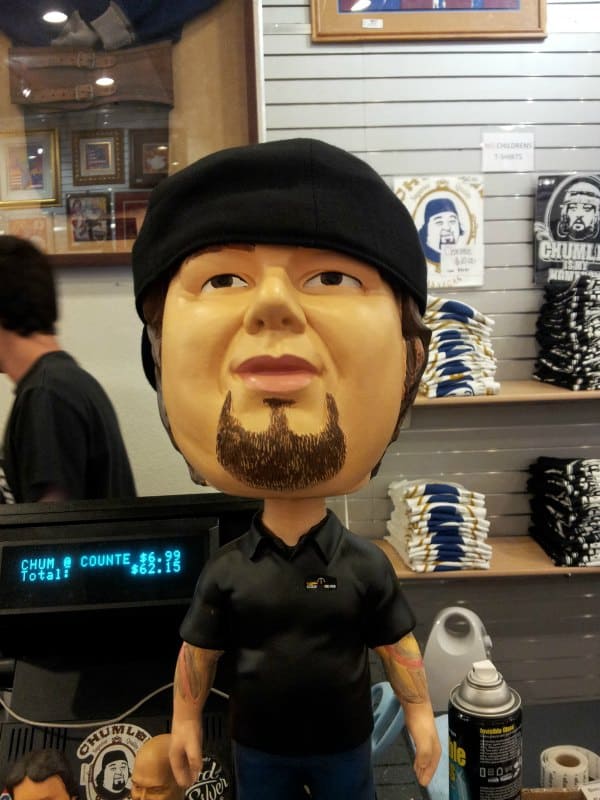 A lot of the store is now filled with Pawn Stars merchandise. You can pretty much find anything you would imagine including a giant bobblehead of Chumlee. T-shirts, magnets, coffee cups, coasters, even car hoods with Rick's picture on them.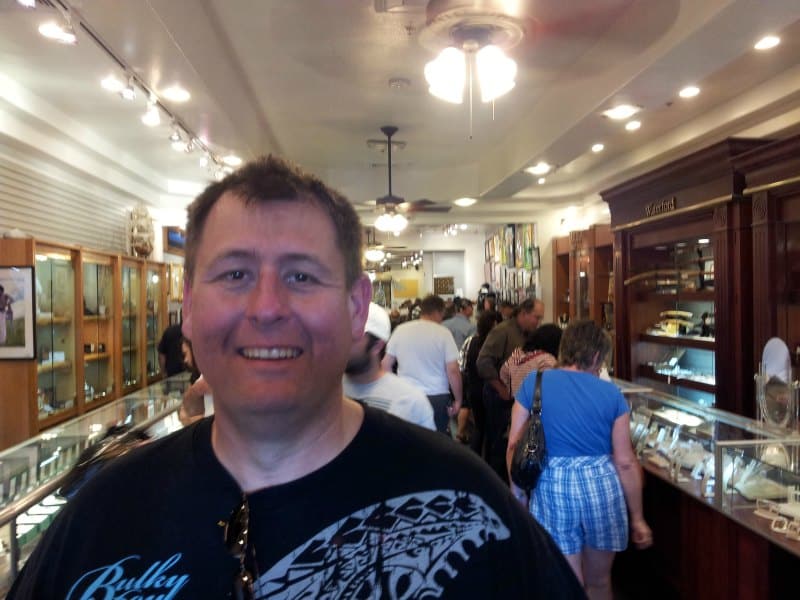 The inside of the Gold and Silver Pawn Shop was a bit smaller than I expected it to be. It looks a lot larger on TV. You walk down one side and back up the other and you have pretty much seen all of the store.
I did think it was great that they let tourists take pictures in almost all of the store. There is one section where they conduct the money handling and transactions that you are not able to take pictures of.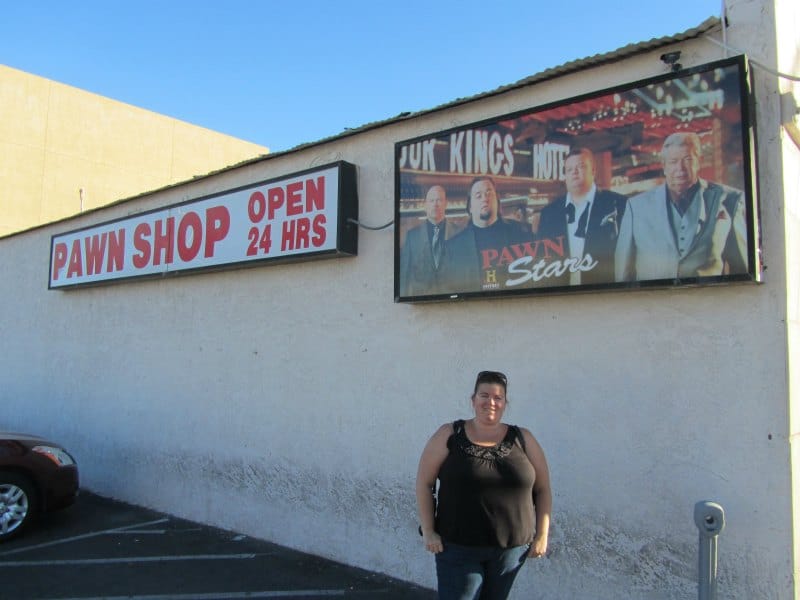 The stop into the Gold and Silver Pawn Shop was a great stop during our visit to Las Vegas. It is so much fun to watch the show now and know exactly where they are inside the store. Maybe next time we are there we will have the chance to take our picture with one of the stars.
Gold and Silver Pawn Shop
Address: 713 S Las Vegas Blvd, Las Vegas, NV 89101
Phone: (702) 385-7912
Catch up on episodes of Pawn Stars.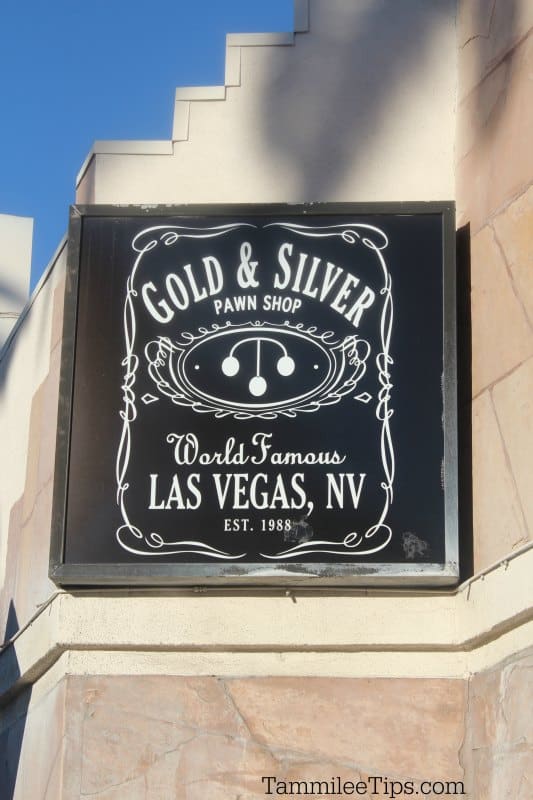 Additional Las Vegas Resources
Free things to do in Las Vegas
Check out all of our Las Vegas Travel Guides