For years, John and I have been talking about an Elvis Wedding Las Vegas Vow Renewal! We always teased each other that it would be the perfect 10-year anniversary surprise.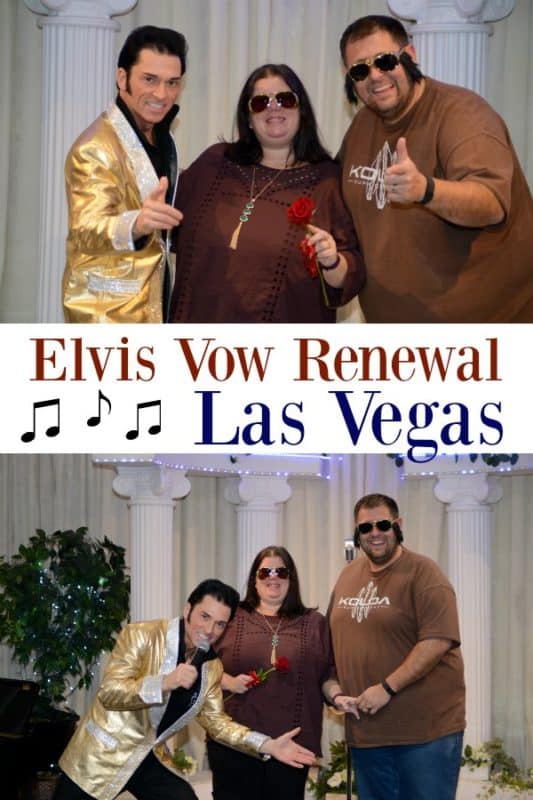 Elvis Wedding Las Vegas Vow Renewal!
While we were in Vegas in January, I made it happen! It was right around the ten year anniversary of our first date. I wanted to surprise John which was not easy! I set up a vow renewal at the Elvis Chapel. I did a ton of research online beforehand checking rates, reviews, and what the Elvis looked like.
Let's be honest and say some Elvis impersonators are just well funny. They are stretching it a bit to get to be Elvis. The Elvis Chapel had great reviews, and their photos looked great.
I really wanted this to be a surprise for John. We came back from Death Valley, and I had to tell him we had dinner reservations because he kept adding in places to visit and stop at. He thought we were seeing a few friends in the Vegas area.
Before leaving for Vegas, I ordered two different types of Elvis sunglasses.   I loved this pair with Elvis Sideburns for John. I figured if I was going to do this we had to do it as over the top as possible. I almost ordered an Elvis cape or other accessories but I wasn't sure how to get them in my bag without John finding them.
The night of our Elvis Wedding Las Vegas the limo driver called me and was so great about keeping the secret. He gave me the info I needed on where to meet him and what time without saying too much. We walked down to the front of the hotel and John still didn't know what we were doing!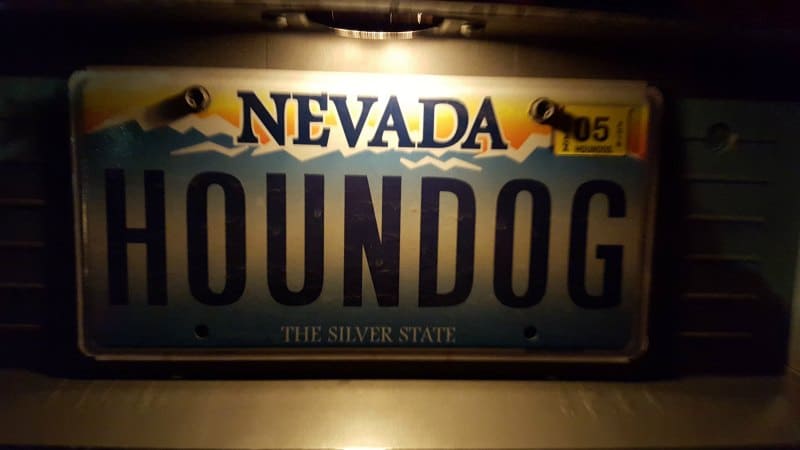 As soon as the limo pulled up and he saw the Elvis Chapel printed across the side of the limo window he started cracking up. He had the biggest smile it was amazing!
The driver took us to the Elvis Chapel and told us about Vegas along the way. When we arrived at the Elvis Chapel we were the only couple there. It was fantastic! We met Elvis who was so in character you had to remind yourself that he was acting. I kept looking at him like he was crazy at first. It took me a bit to stop giggling.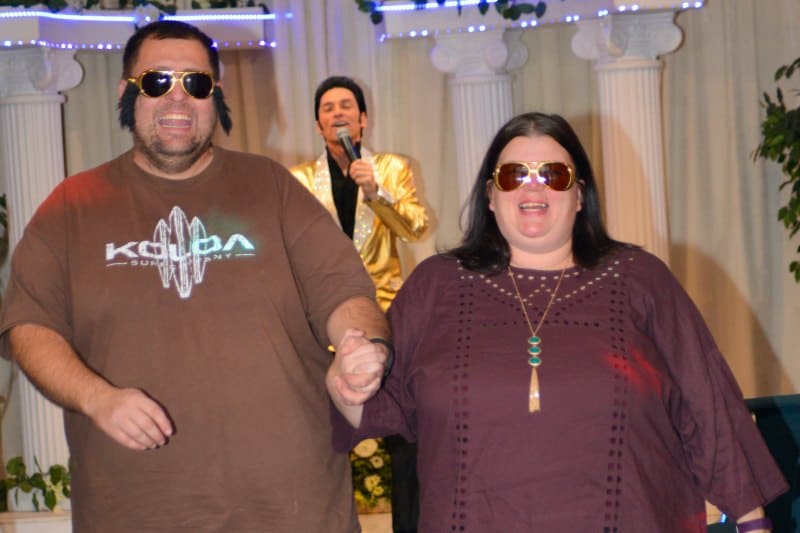 The ceremony was fantastic! Elvis walked me down the aisle to John as he sang one of his greatest hits.
During the ceremony, the vows were Elvis-themed and had us giggling the entire time. Elvis put on quite the performance during the ceremony.
After the ceremony, we posed for a ton of pictures.
The Elvis Chapel offers the first few photos included in the package and then you pay for the rest of the disk. We went ahead and bought the entire disk of pics. We figured how often do you renew your vows in Las Vegas with Elvis.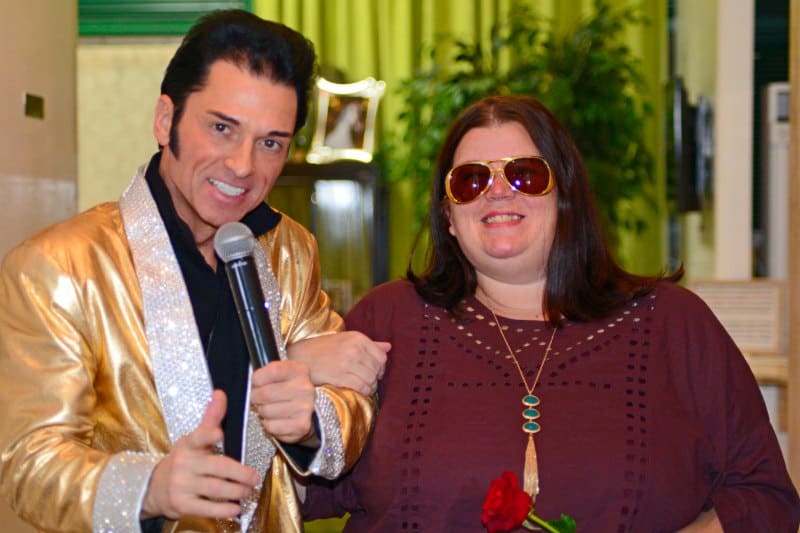 If you are thinking about doing a vow renewal Elvis Wedding in Las Vegas ...do it! This is one of those moments in life we will never forget.
We giggled, I cried a bit during the vows, and most of all we had an amazing time.
I am so glad I set this up for our Vegas trip. Now I have to think about what I am going to do to surprise John in the future.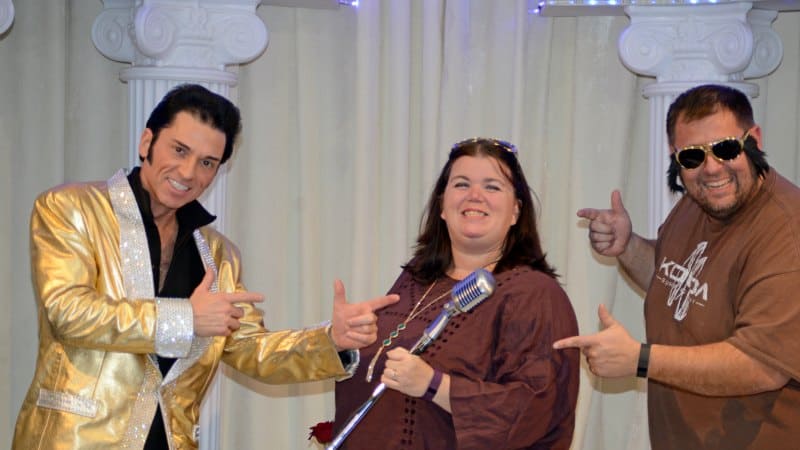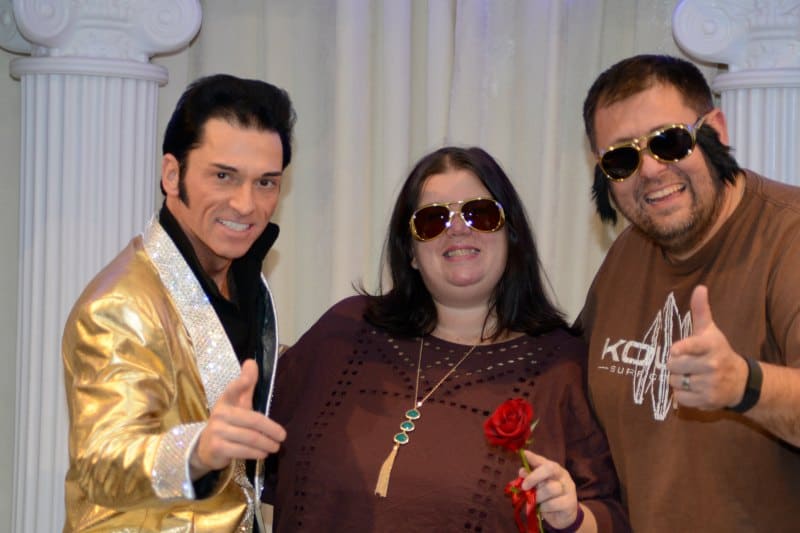 Additional Las Vegas Travel Articles
Ethel M Chocolate Factory Las Vegas
Gold and Silver Pawn Las Vegas
Check out all of our Las Vegas Travel Guides