During my trip to Bangkok, Thailand I had the opportunity to experience afternoon tea at the St. Regis Bangkok. Afternoon tea is the perfect way to escape the heat of Bangkok and enjoy the luxury of the St. Regis.  The menu includes tea sandwiches, delightful sweet treats, and more.
Did you know that the Bloody Mary was created at the St. Regis NYC? Each St. Regis has its own signature Bloody Mary in their lounge.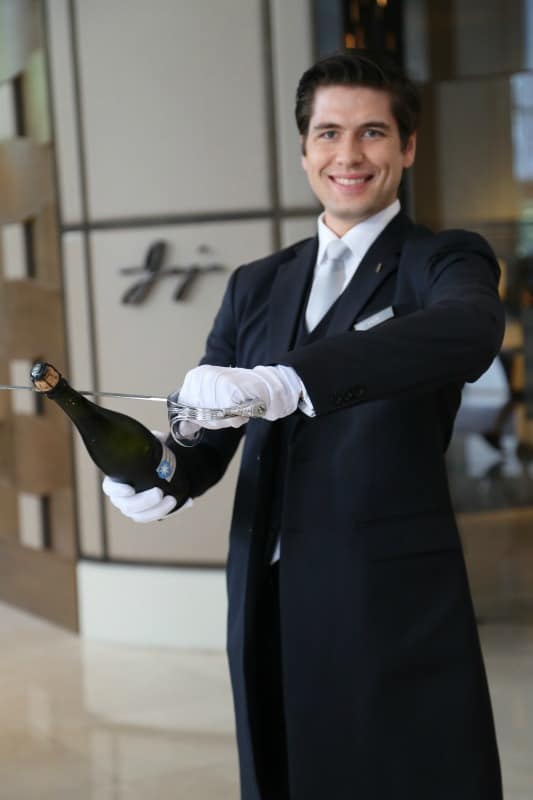 Afternoon Tea at the St. Regis Bangkok
We had the chance to see Dominik Henge, Head Butler at the St. Regis Bangkok carry out a St. Regis tradition the champagne sabering.
Champagne Sabering started with Napolean who was greeted with champagne when he won a battle. To help expedite the process of opening the bottle he took his sword and cut off the top.
This tradition is continued at the St. Regis properties worldwide. It is well worth seeing at least once during your travels.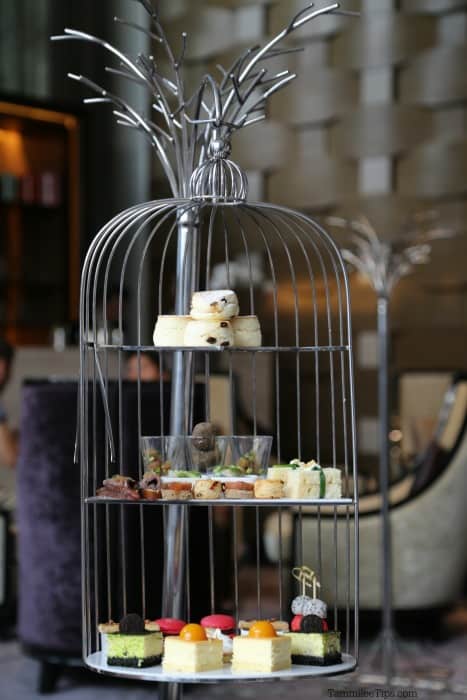 Afternoon tea at the Bangkok St. Regis is available daily from 2 pm to 6 pm.
THE LOUNGE AFTERNOON TEA FOR TWO includes the following menu items:
SCONES Vanilla, Raisin and Plain Scones with Mango Passion Fruit and Strawberry Jam Clotted Cream and Whipped Cream
SANDWICHES Roast Beef – Onion Chutney on Mini Lye Roll, Salmon Pastrami on Rye Bread, Foie Gras Terrine on Brioche
SAVOURY Mini Scones with Sun-Dried Tomatoes and Black Olives, St. Regis Bangkok Black Scones Garlic Chili Tuna Tartar with Avocado, Rice Paper Spring Rolls with Tom Yam Seasoning
SWEET Papaya and Lime Short Bread, Lemon Meringue Tart, Strawberry Macaron Eclairs, Tonka Bean Crème Brulee, Fresh Mixed Fruit Sticks
CHEESECAKES Mango Cheesecake and Oreo Cheesecake
A FINE SELECTION OF TEA OR COFFEE
Cost $38.56 US or 1250 Thai Bhat at the time of this post.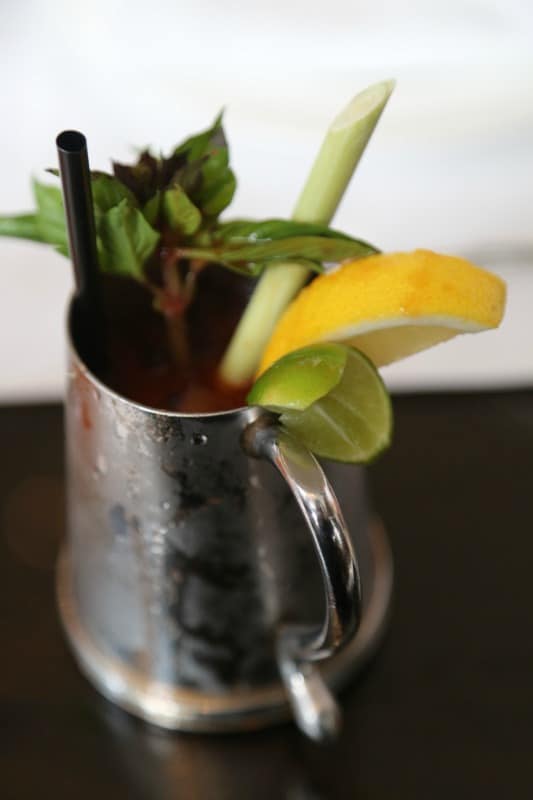 The St. Regis Bangkok's signature Bloody Mary is the Siam Mary. The Siam Mary includes Vodka, Fresh Tomato Juice, Fresh Lemon Juice, Tabasco Worcestershire Sauce, Salt, Pepper, Wasabi, Coriander, and Thai Chili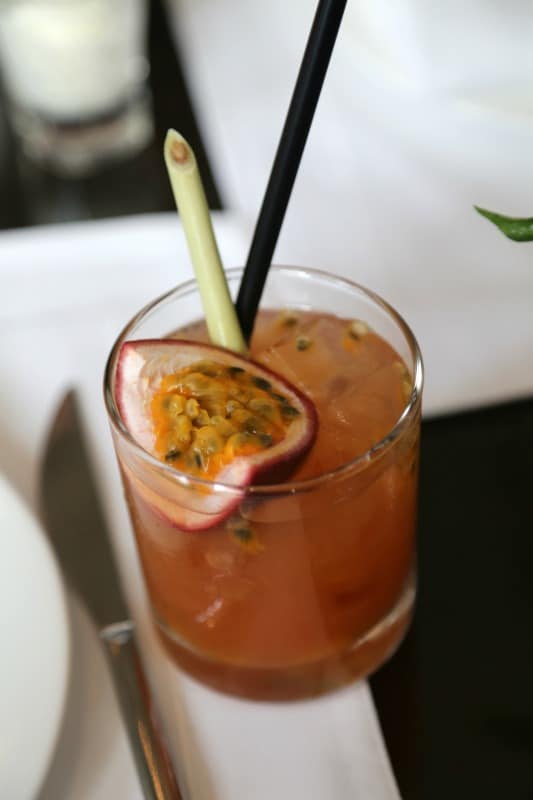 If you visit the St. Regis Bangkok you simply must order the Summerset! Oh my, delicious! I could have spent the entire afternoon enjoying this drink.
The Summerset includes Passion Fruit, Fresh Lemongrass, Lime Juice, Syrup, and | Eternal Summer Tea.  Tea Master Daniela was inspired by the tropical fruits of her home country, Venezuela. She combines her favorite fruit with an Asian touch creating a delicious blend!
To find out more about afternoon tea at the Bangkok St. Regis check out their website or Facebook page. The tea is held in the lounge. You can view the menu here.
The St. Regis Bangkok is located at 159 Rajadamri Road · Bangkok, 10330 · Thailand
Phone: 66 2207 7777
Additional Thailand Articles
Looking for even more luxury during your trip to Thailand? Check out this Luxury Eco Adventure in Thailand for ideas on ways to get out in nature but also still enjoy luxury at the same time.
Check out all of our Thailand Travel Guides