Visiting Wat Pho the Reclining Buddha in Bangkok Thailand has been on my travel goal list for so long. During my trip to Thailand, I was able to spend an afternoon exploring the Wat Pho complex.
Nothing prepares you for the sheer size of the reclining Buddha statue. I went in thinking it would be large and wasn't prepared at all for how big it really is. WOW!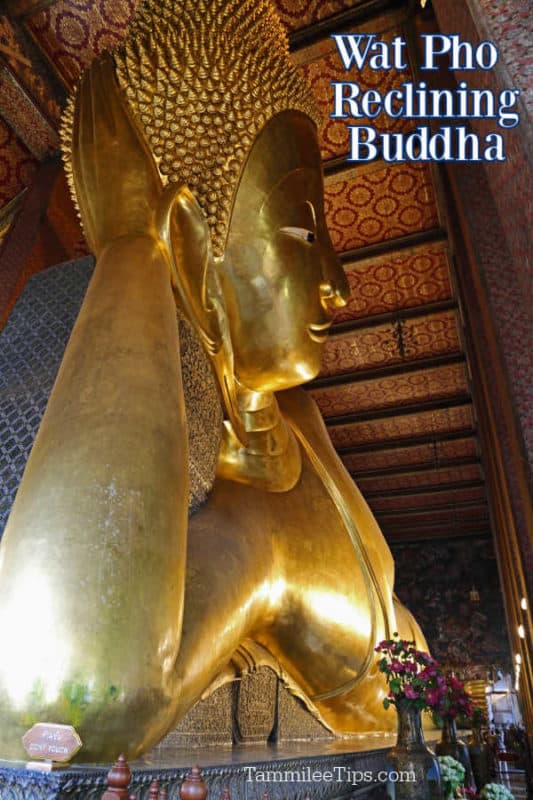 Wat Pho the Reclining Buddha in Bangkok Thailand
A couple of things to know about before your visit to the Reclining Buddha. You have to remove your shoes to enter the temple. They give you a bag to place them in, and you carry them with you to the other end of the temple.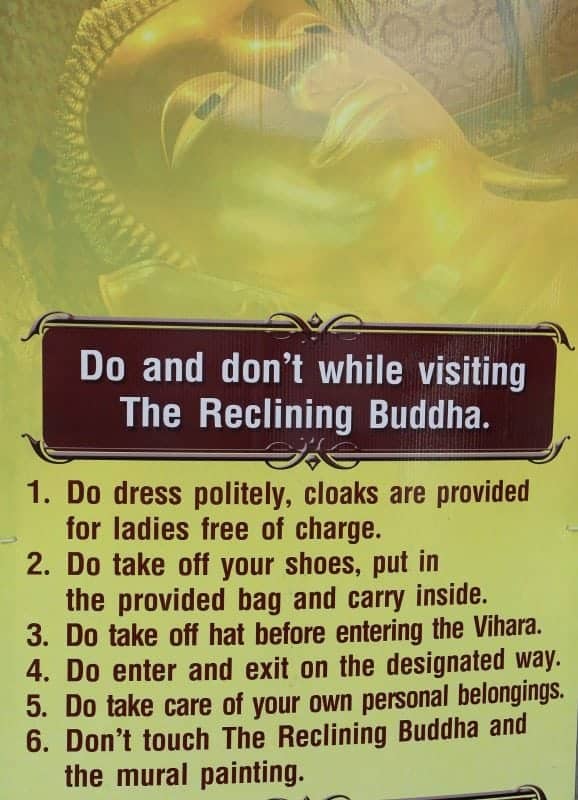 Another thing to know is to be aware of your belongings and how close people are to you. This is a tourist area with a lot of visitors. Due to this, there are signs warning of pickpockets in the area.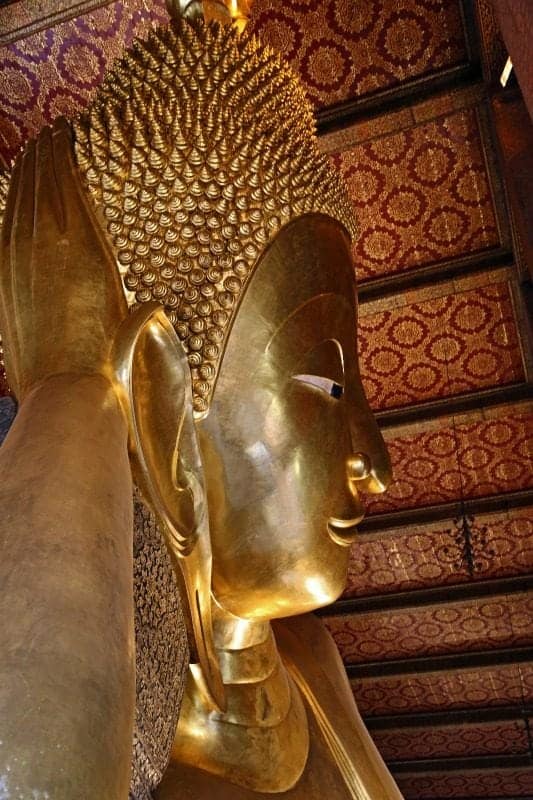 You enter the Reclining Buddha temple near the head of the Buddha. It is a one-way walk along the Buddha to the exit. Make sure you take the time to get your pictures as you walk along. I had to wait a few minutes in a couple of areas to get the photos I wanted.
The last thing you want to do is swim upstream against the flow of other visitors.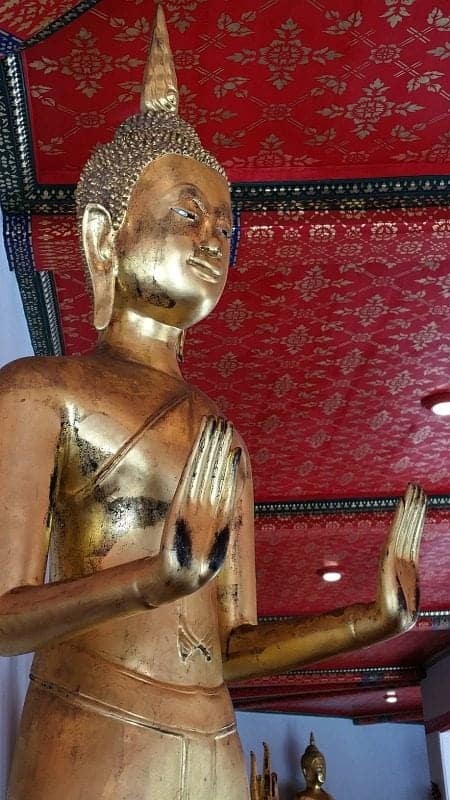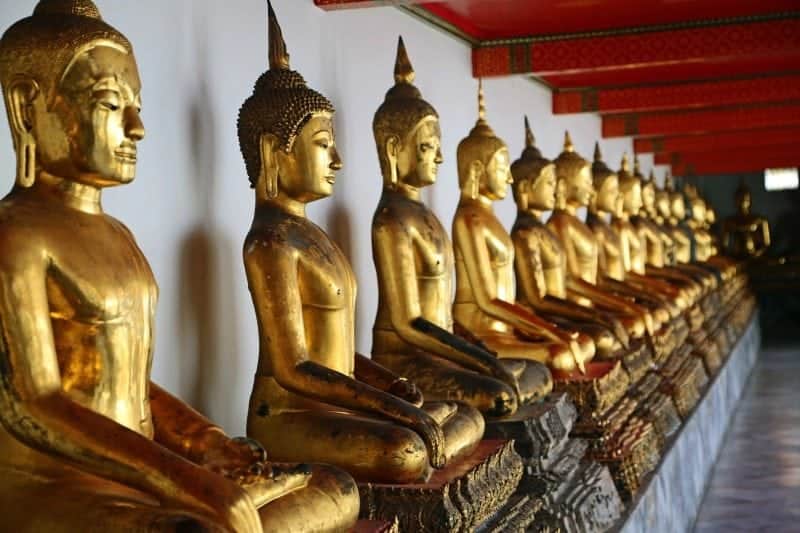 Surrounding the Reclining Buddha temple, there are other buildings with Buddhas. Make sure and give yourself enough time to explore the entire complex. It is well worth taking a few hours to explore.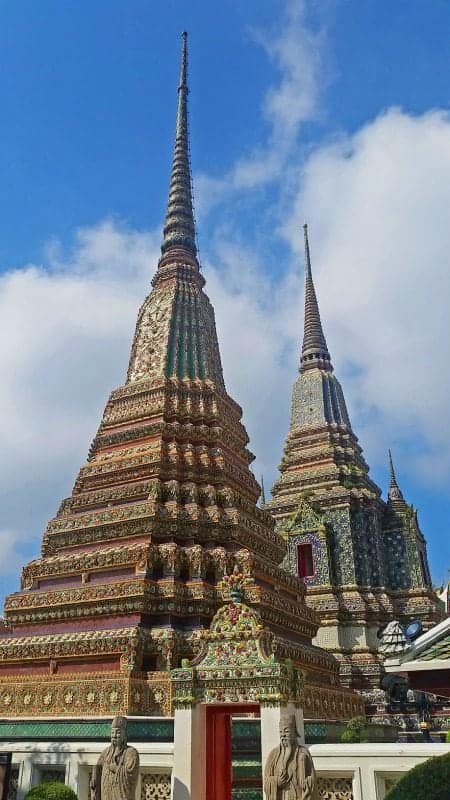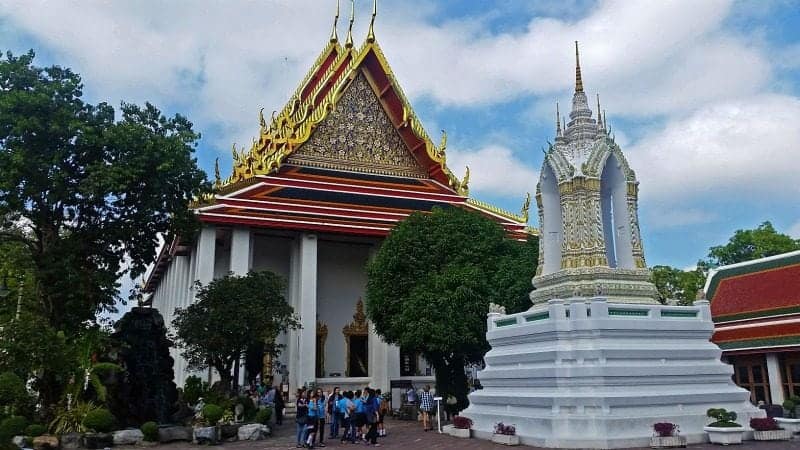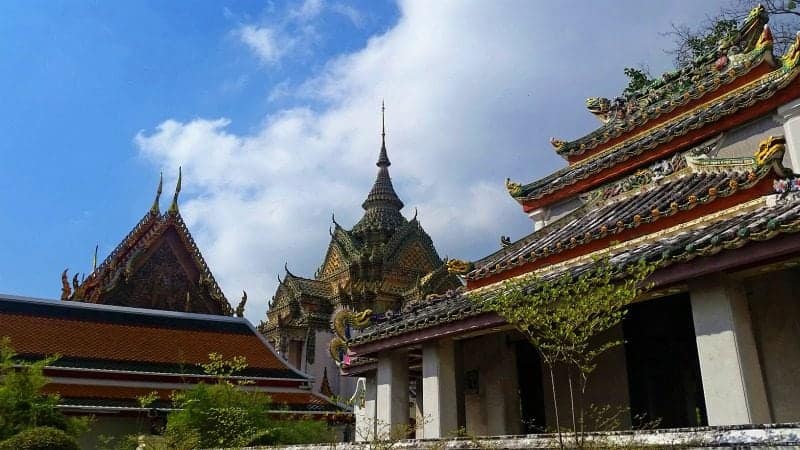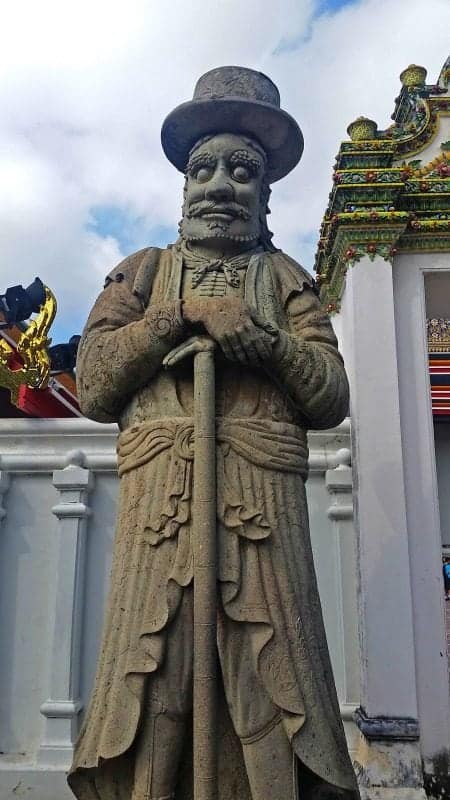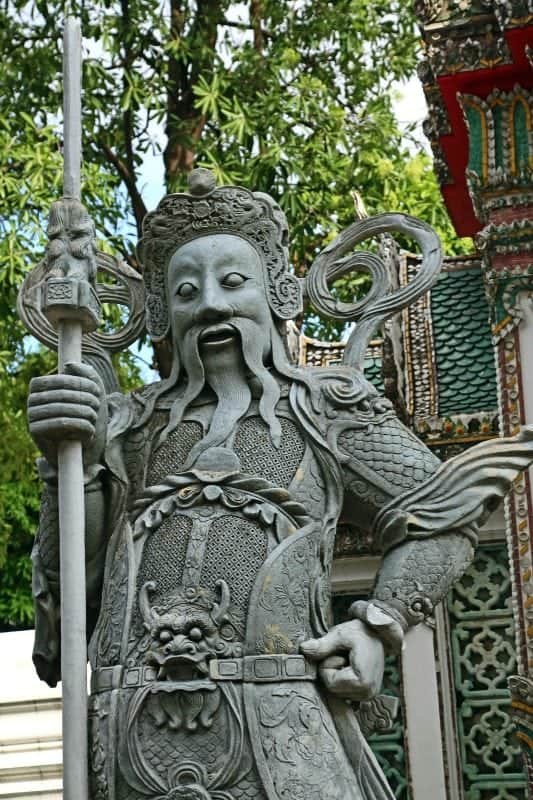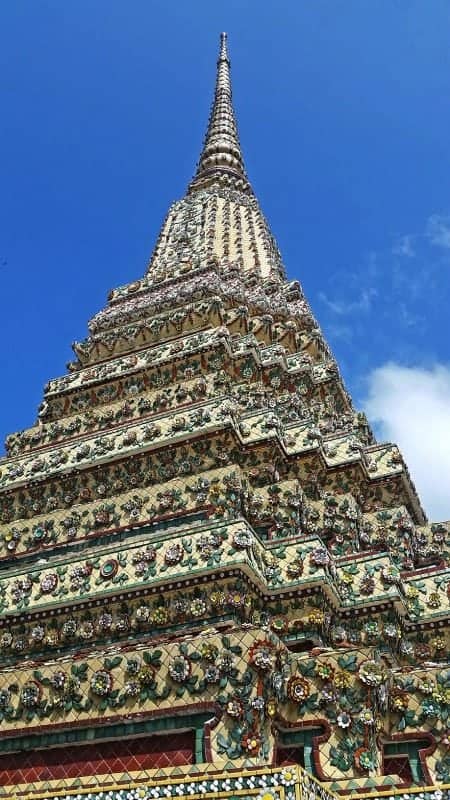 Wat Pho is Bangkok's oldest and largest temple. Rebuilt in the 1780s by Rama I on the current site the temple was enlarged from the original temple. Rama III built the Chapel of the Reclining Buddha, housing the reclining Buddha in 1832.
One thing you might not know about Wat Pho is it is a traditional medicine center that houses a famous Institue of Massage. In the medicine pavilion, you can see stone plaques that show massage points on painted figures.
You can visit the massage school to experience Thai massage. Thai Massage is an experience not to be missed.
If you are visiting Bangkok check out our article on visiting the Grand Palace in Bangkok for ideas and tips!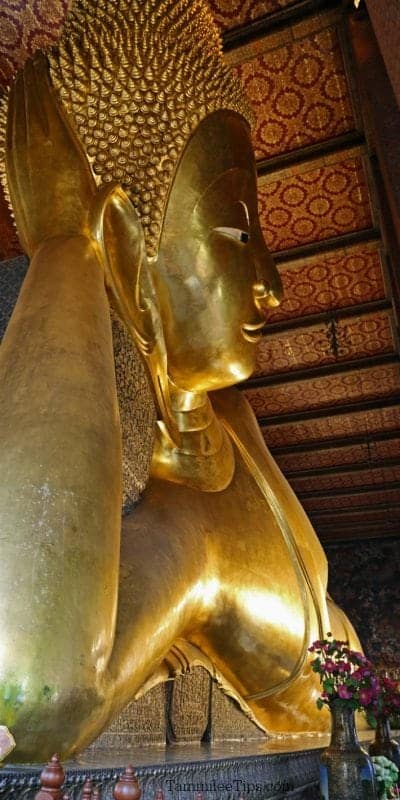 Additional Thailand Resources
Wat Arun in Bangkok
Boat Tour on the Chao Phraya River in Bangkok
W Koh Samui Hotel Review
Thai Dam Cultural Village in Northern Thailand
Afternoon Tea at the St. Regis Bangkok
Phi Ta Khon Museum in Northern Thailand
Hello Kitty Hotel in Thailand
Chaing Khan in Northern Thailand