The market at Ko Kret is accessible via ferry boat. Ko Kret is a great day trip from Bangkok.  The island is very popular with local Thais. During our visit, we did not see very many tourists. The island was mainly local Thais enjoying a day out with their families.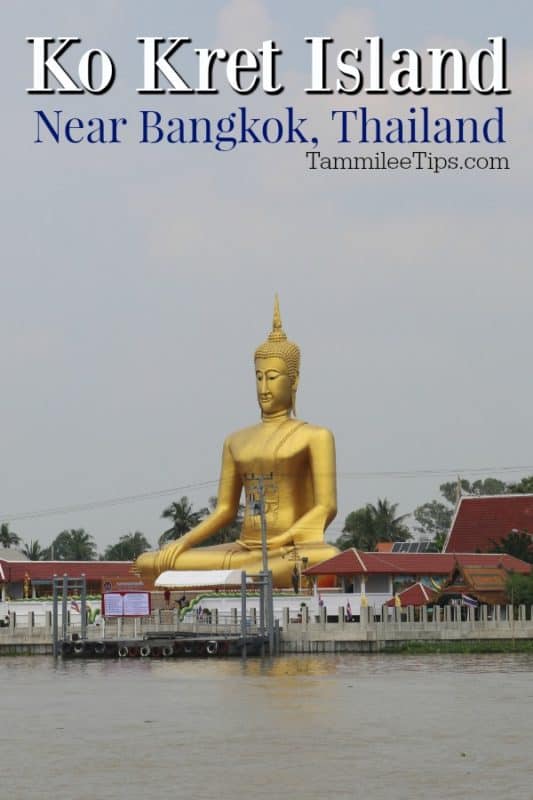 Photo tour of the market at Ko Kret Island, Thailand
The island is filled with food stalls, crafts, an amazing pottery shop, and a little bit of everything you can imagine. There is a stand selling eels, frogs, and other aquatic creatures. There are so many different types of food that I honestly have no idea what all we tried.
Everyone we met was really friendly. Give yourself more than enough time to explore the entire island and spend time relaxing. There are some nice areas with shade to rest from the heat.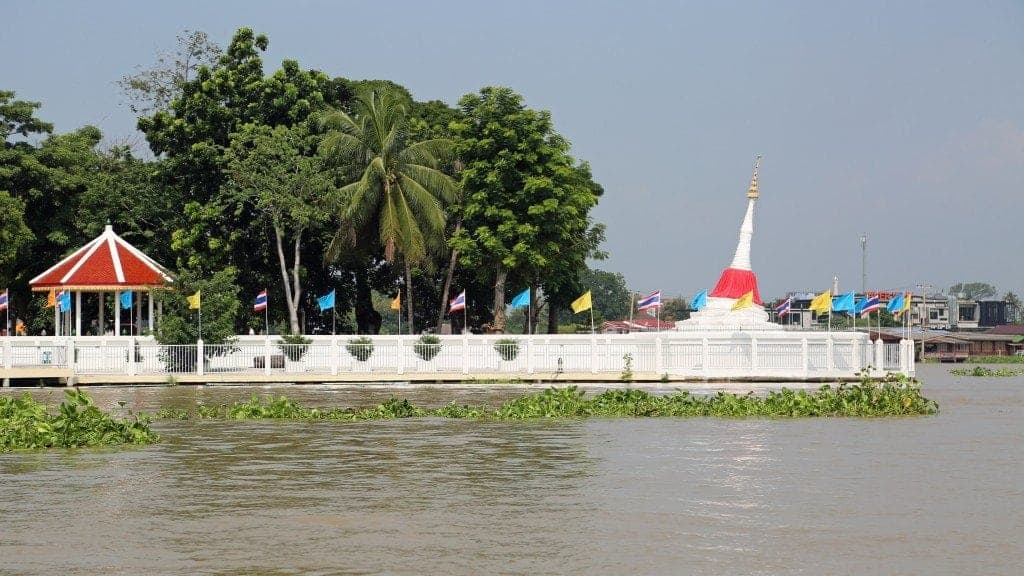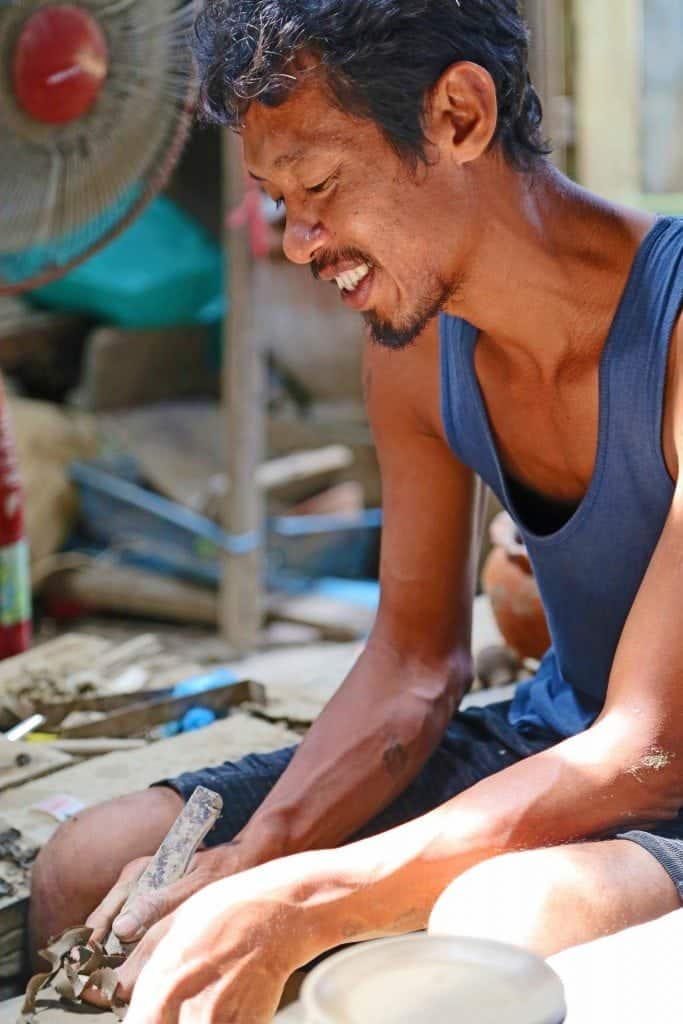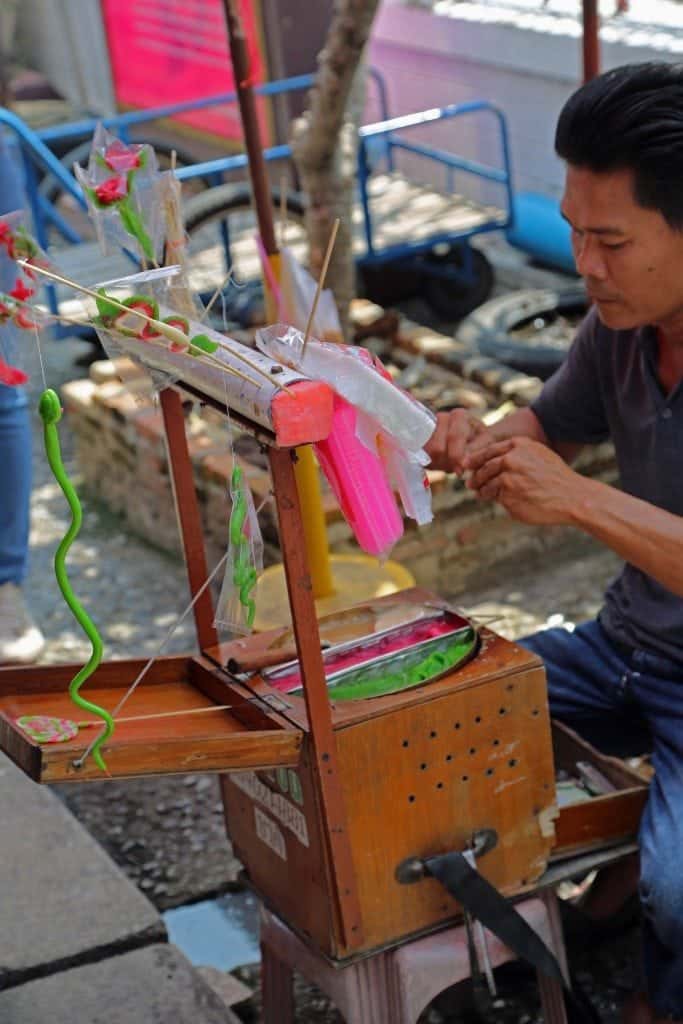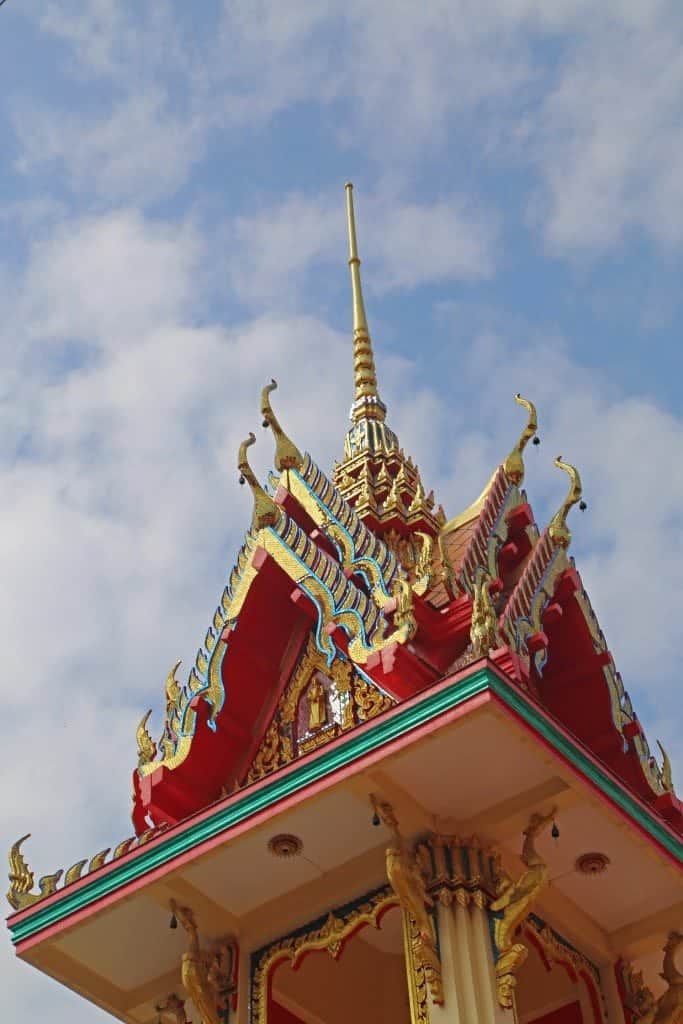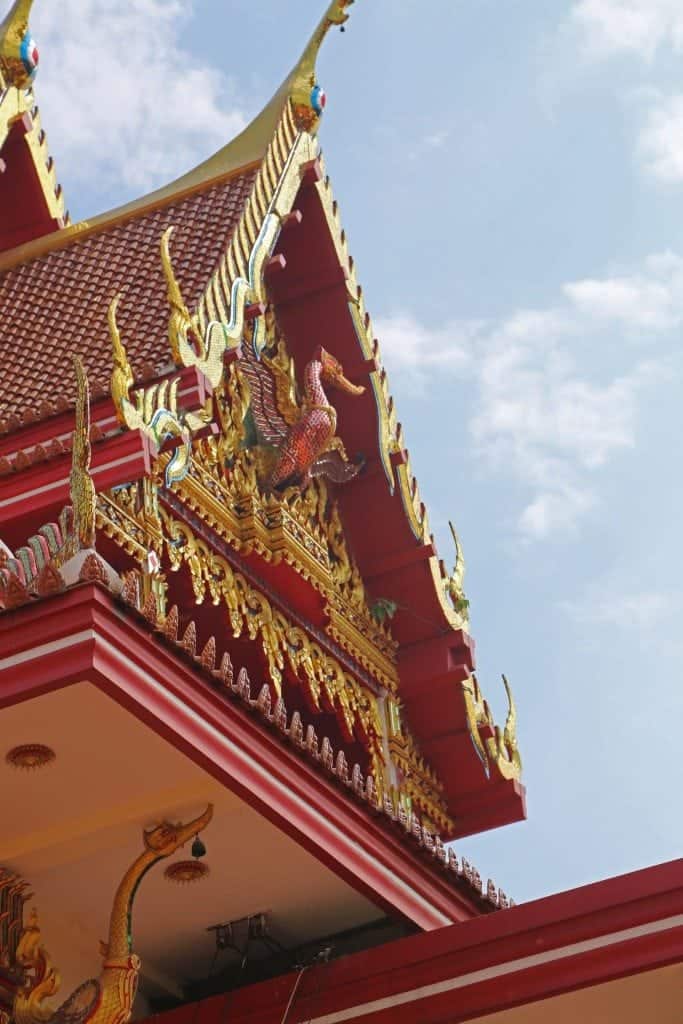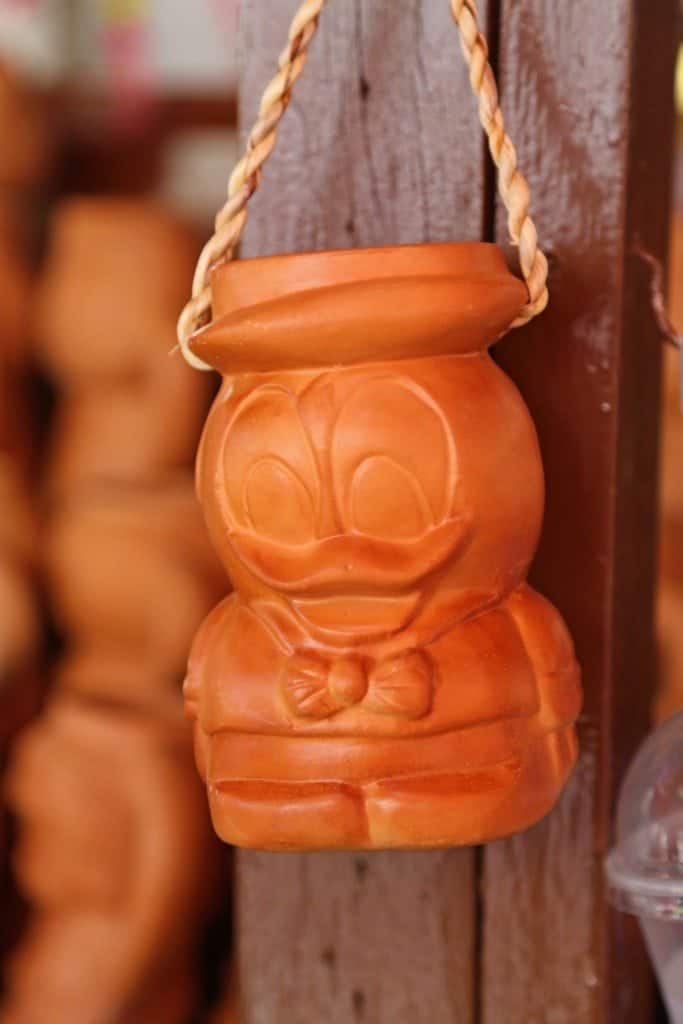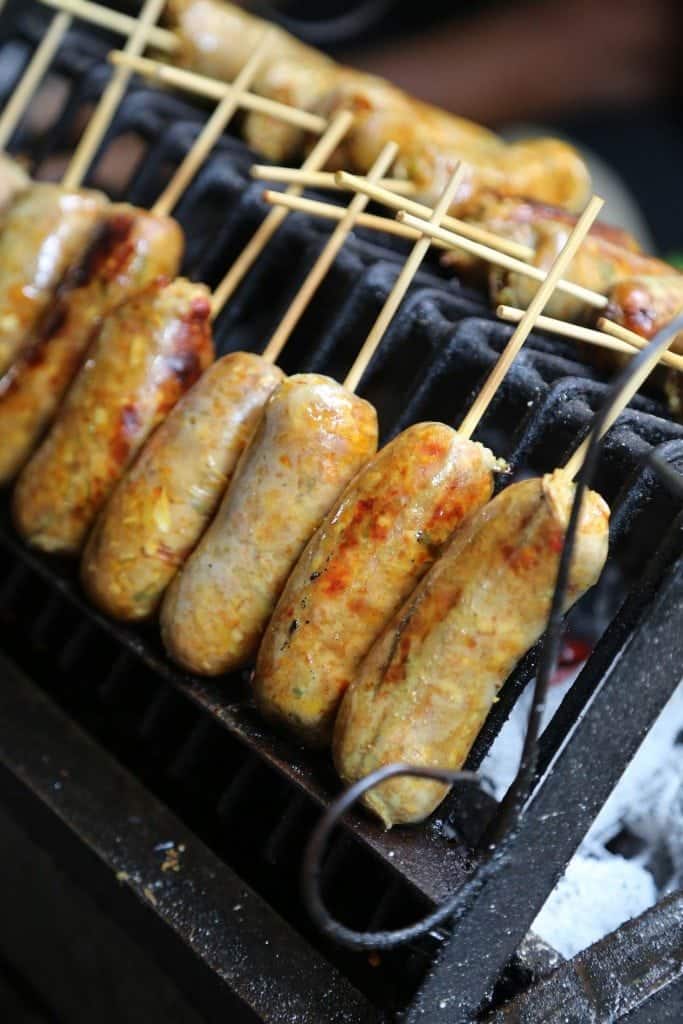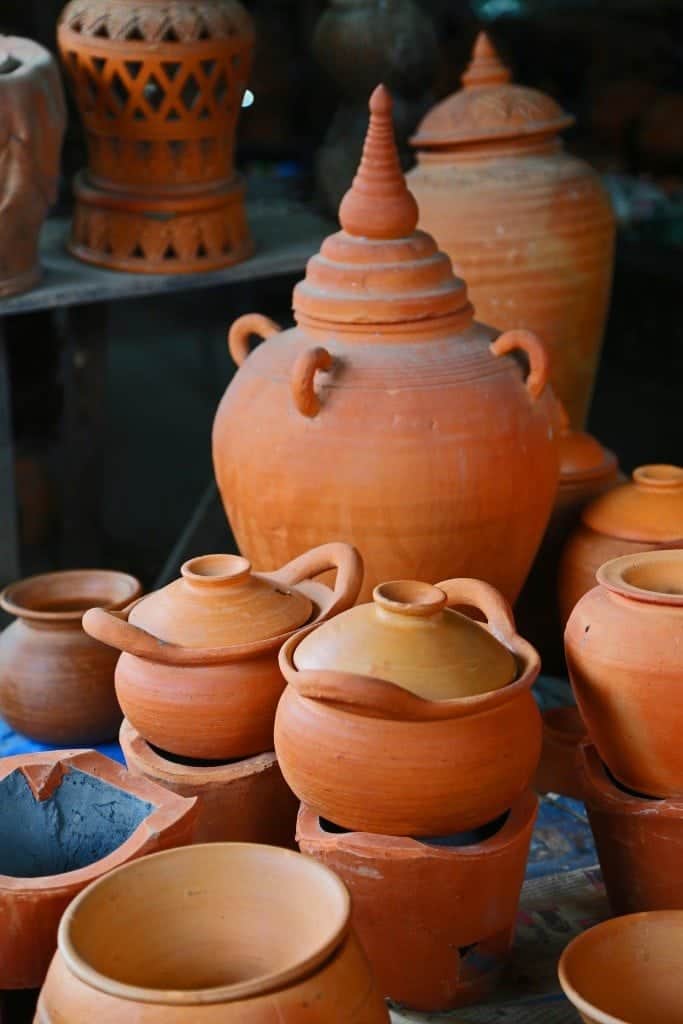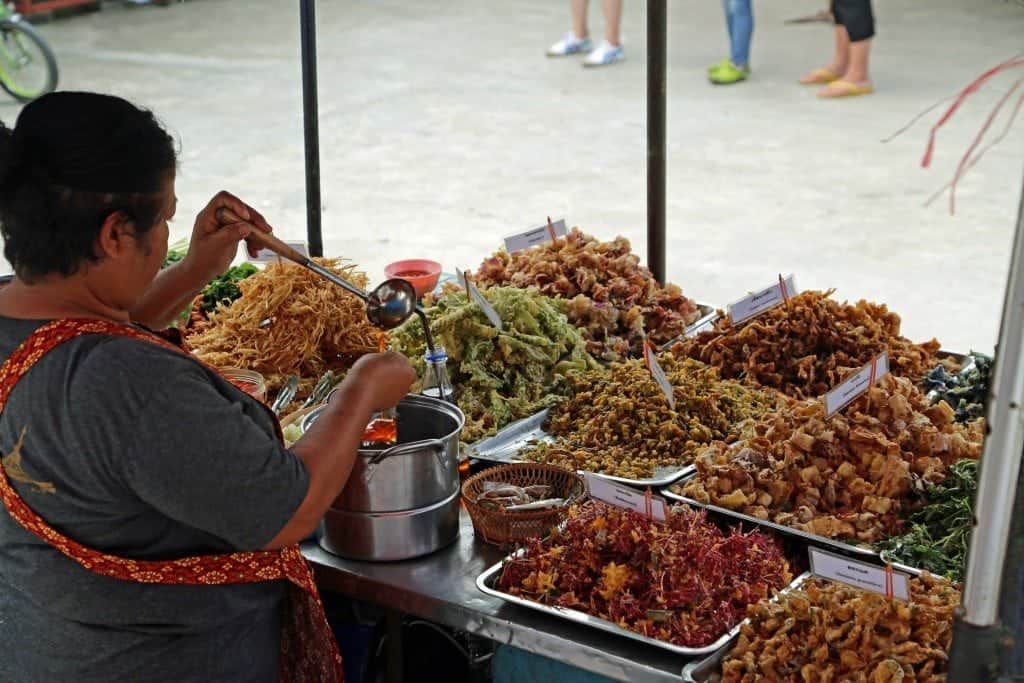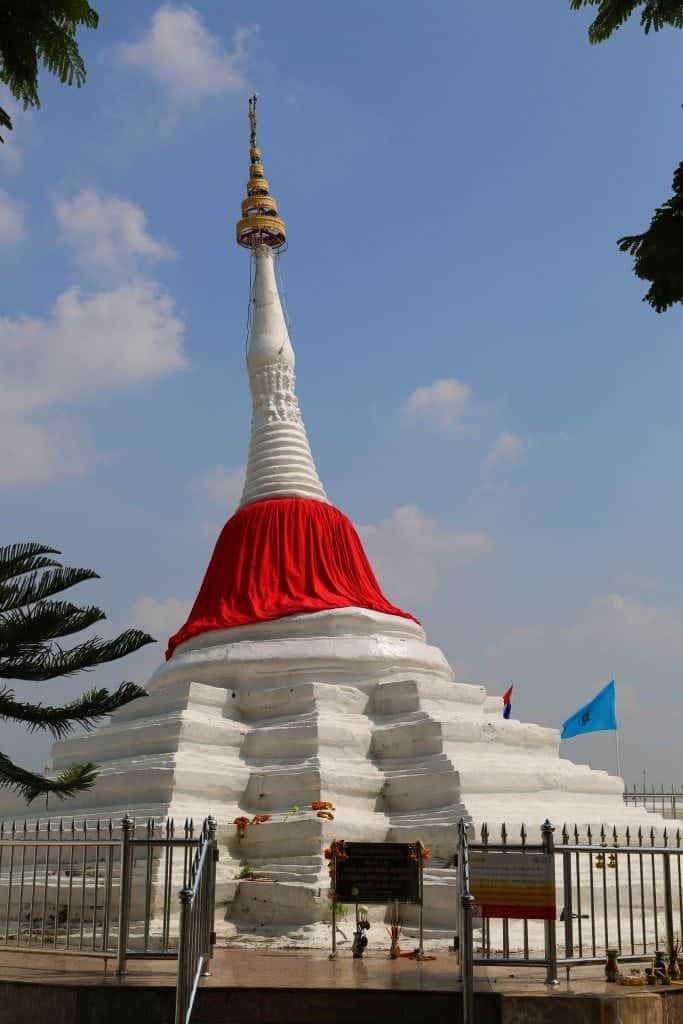 200-year-old leaning stupa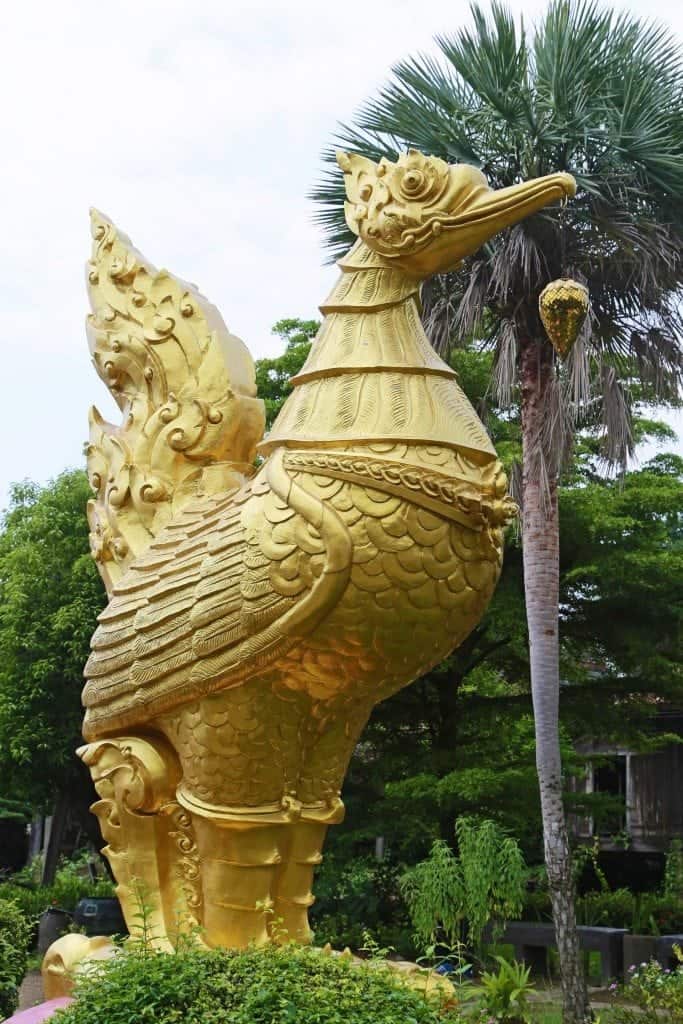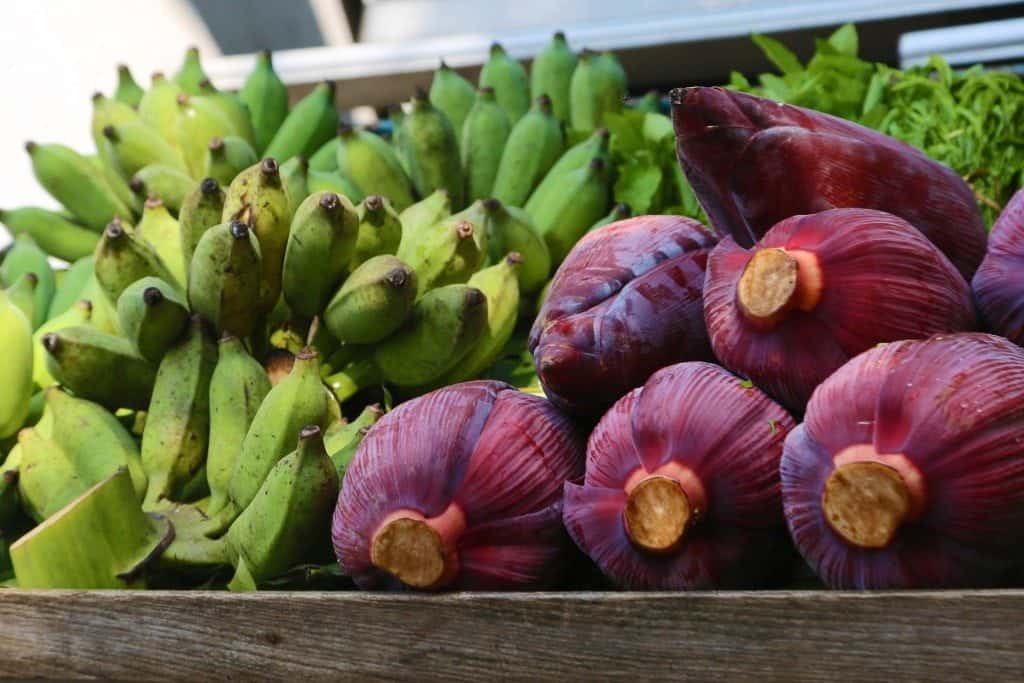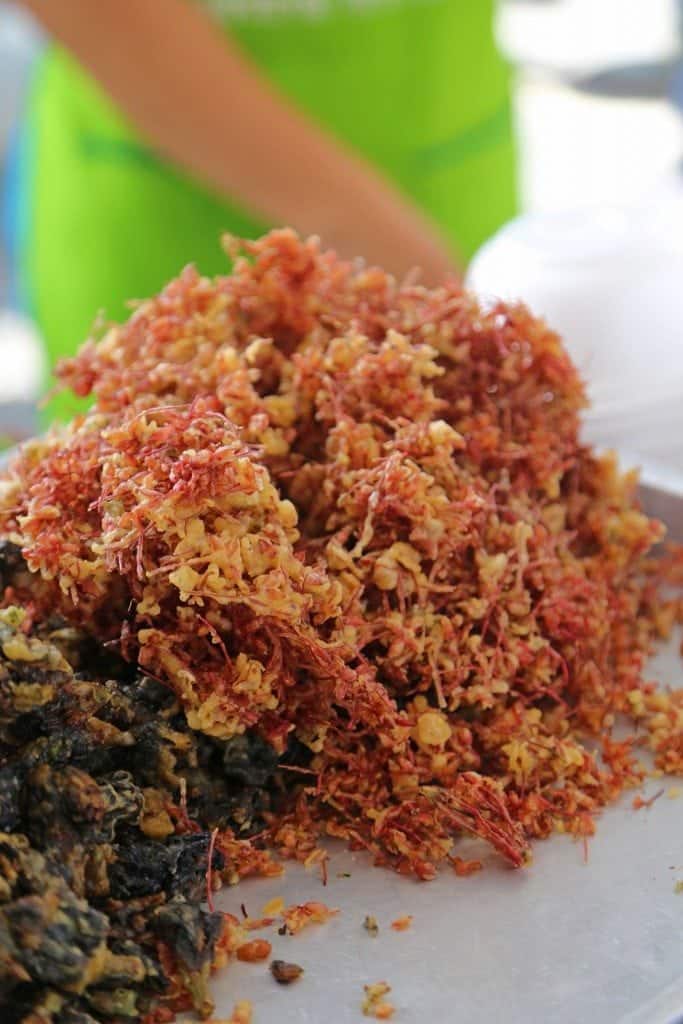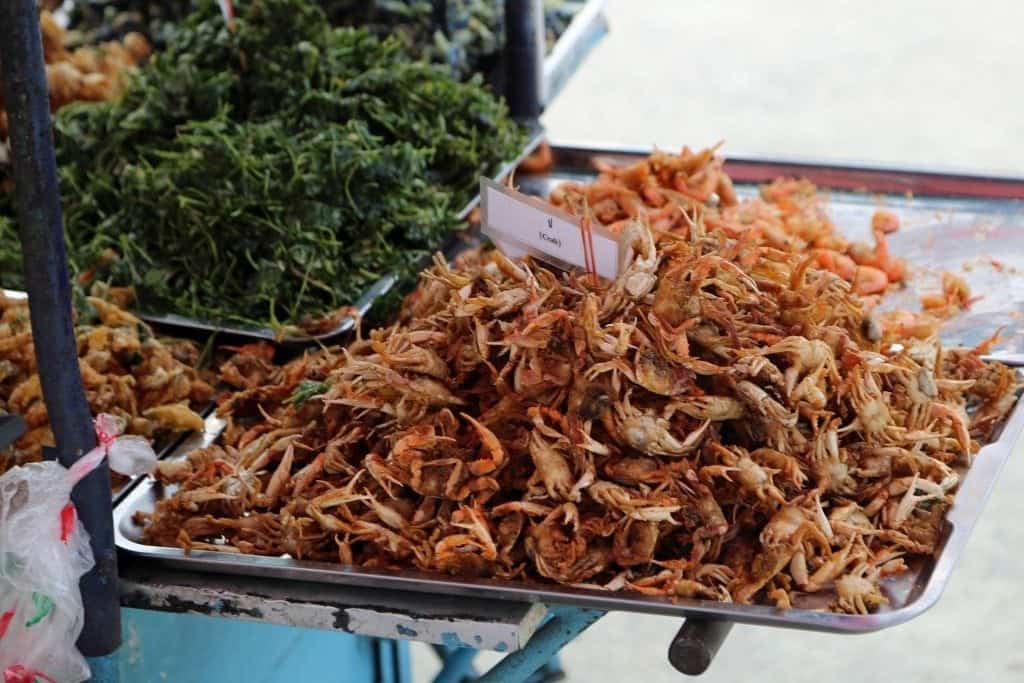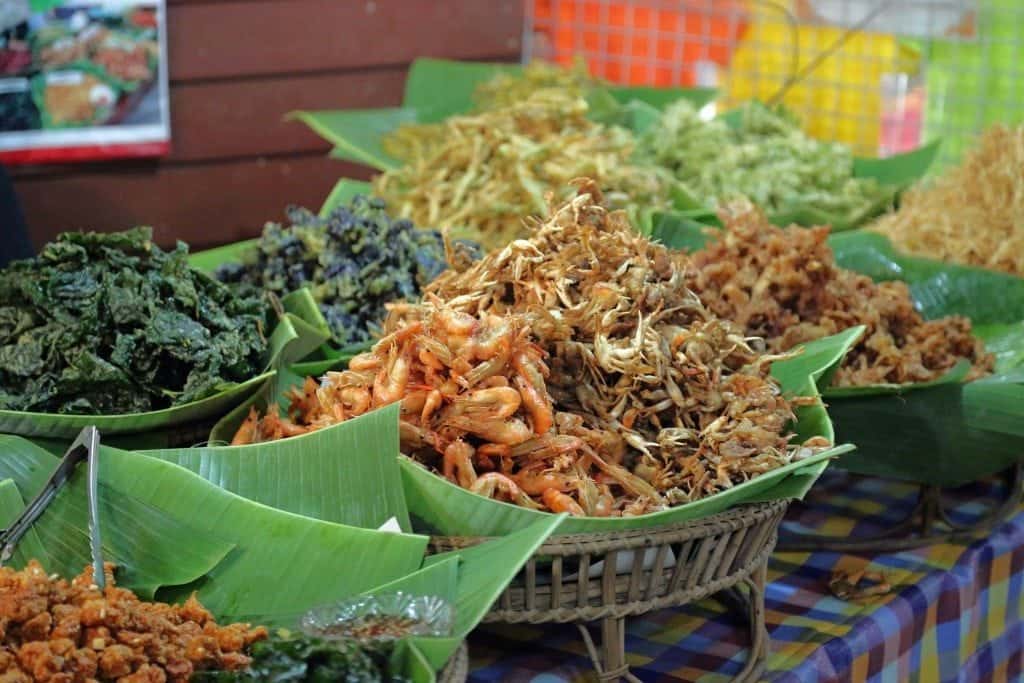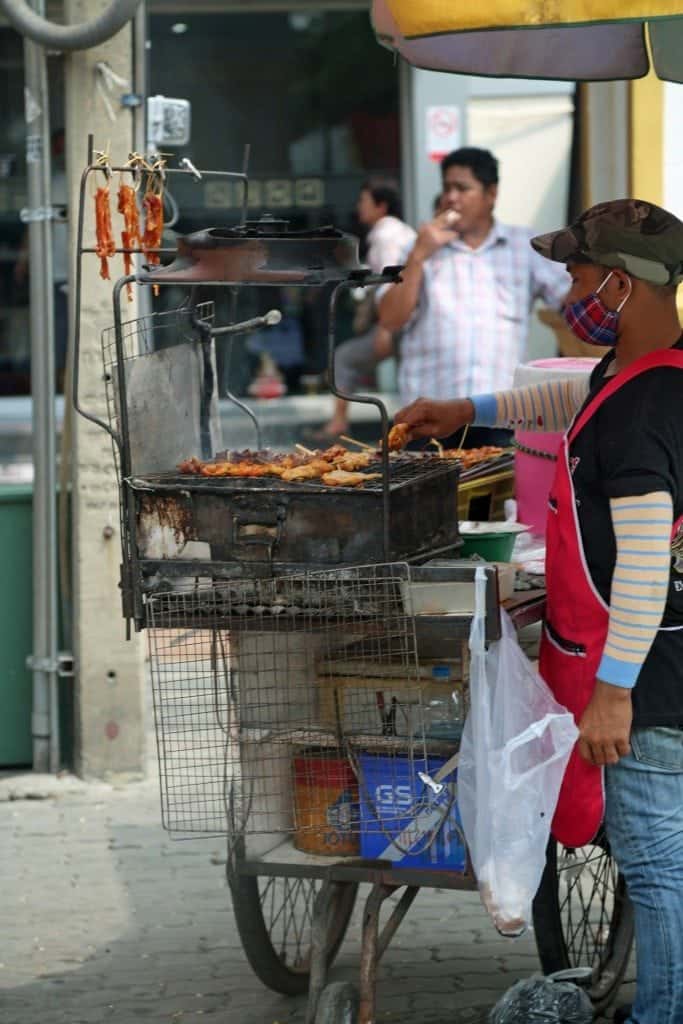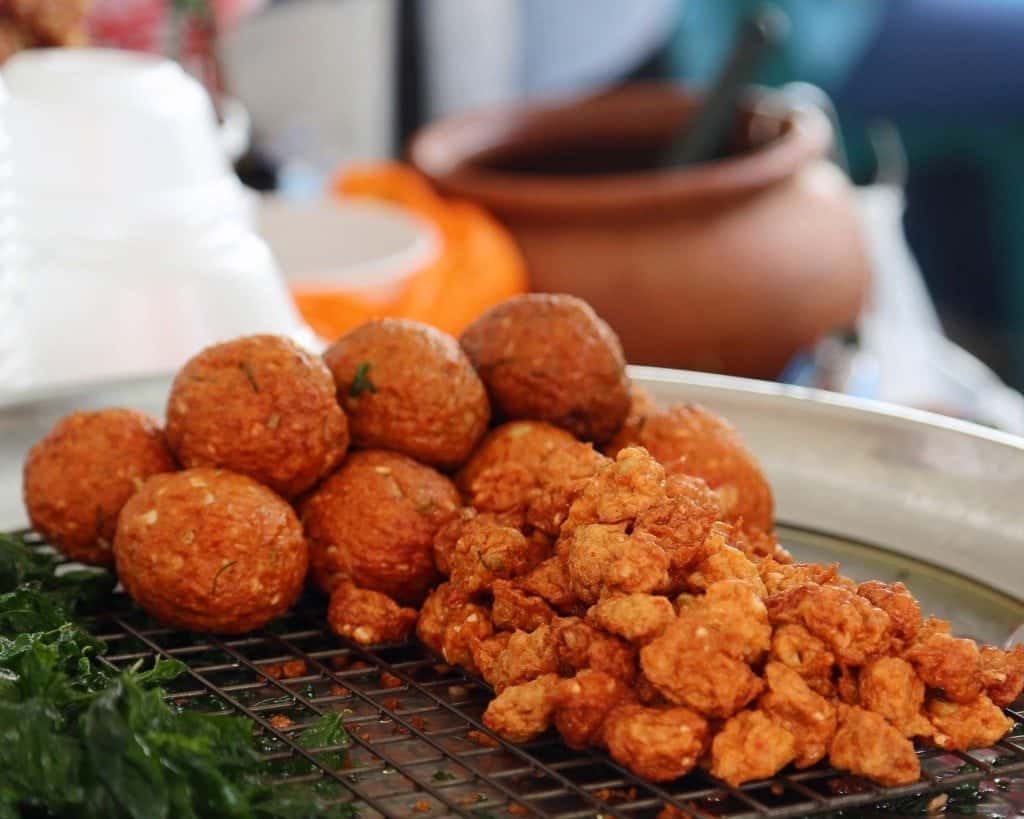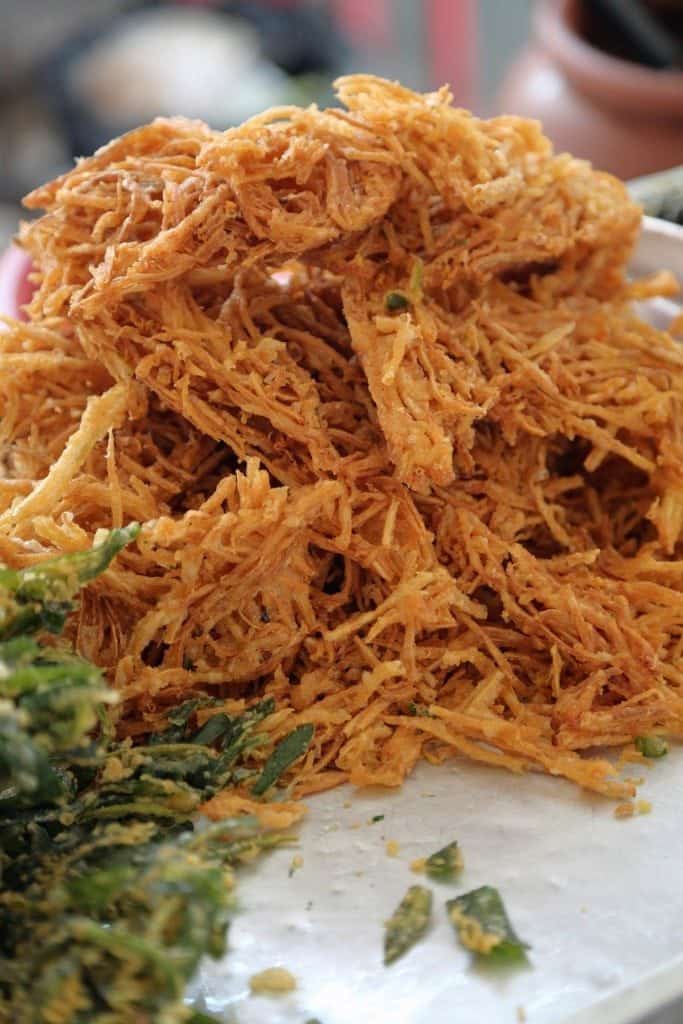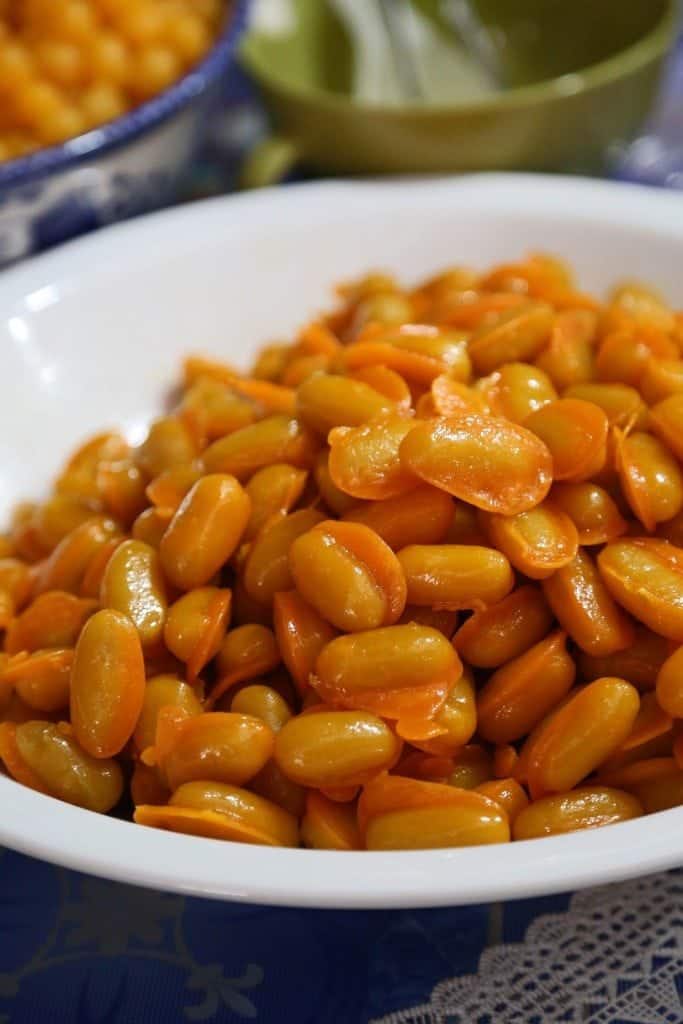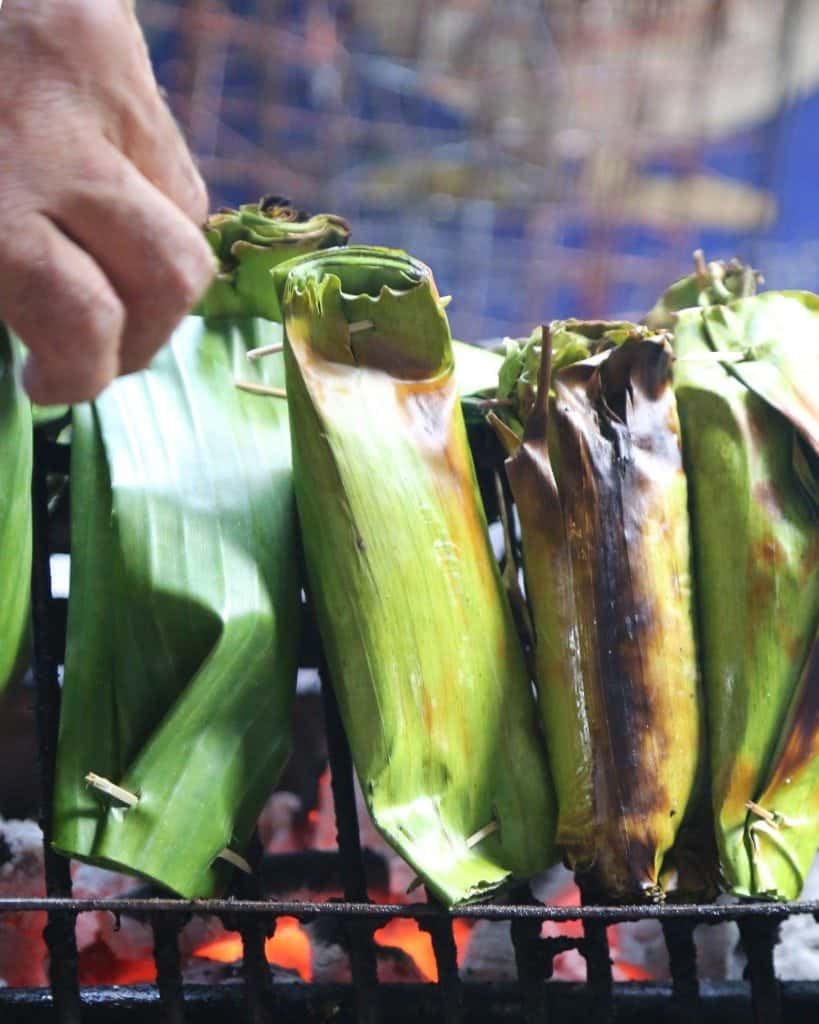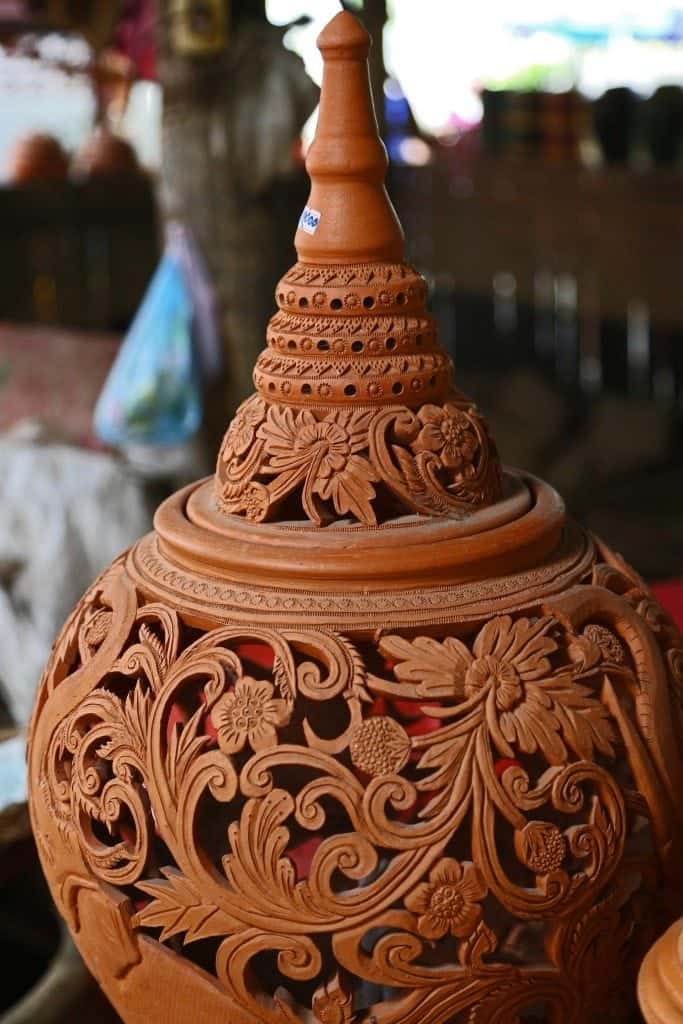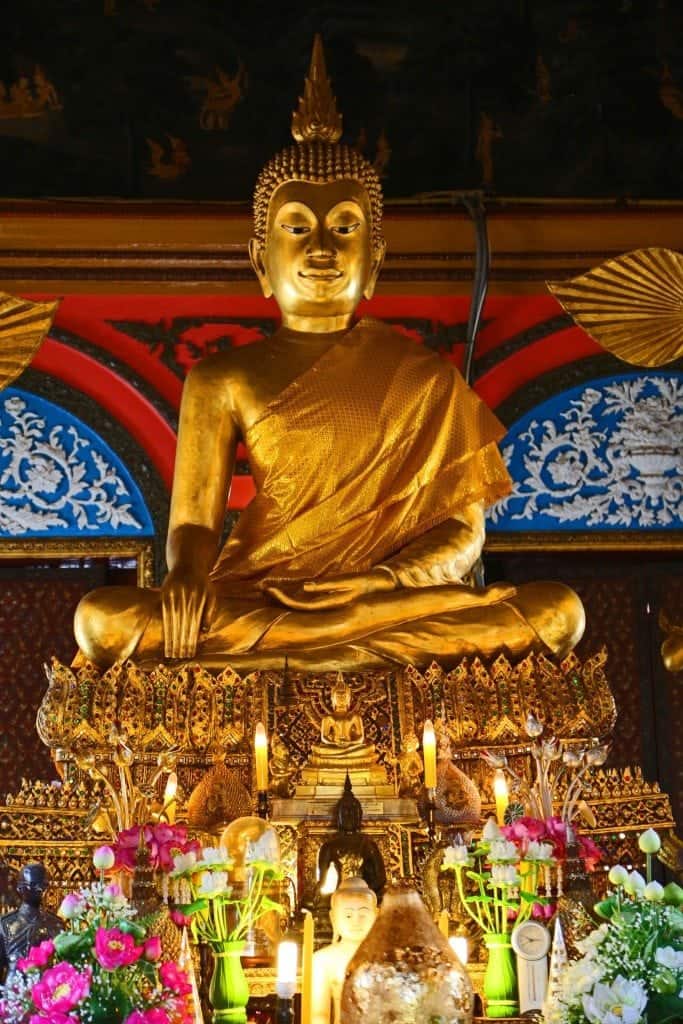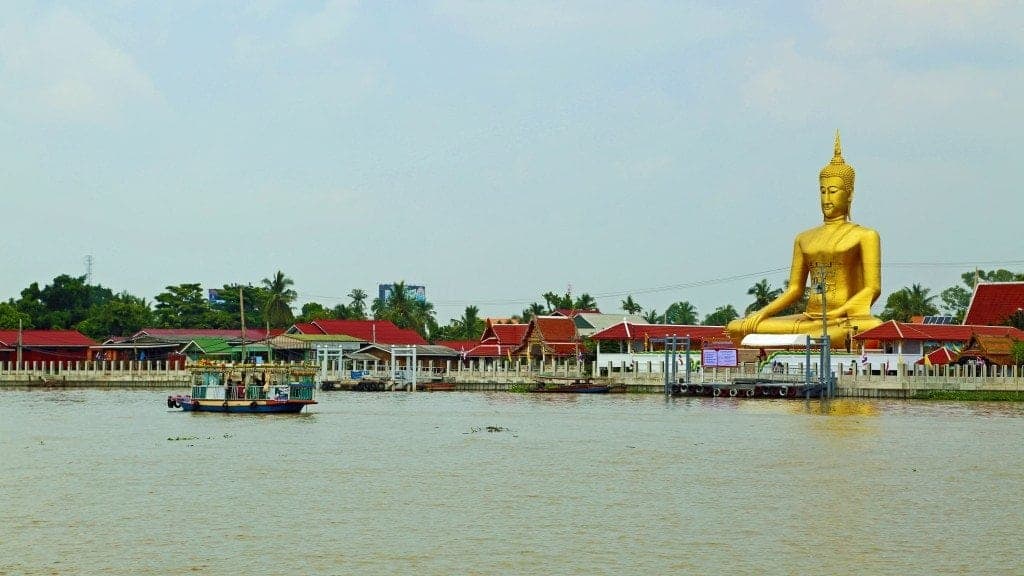 Wat Paramaiyikawat Warawihan or simple known as Wat Paramaiyikawat is an ancient Buddhist temple located on Ko Kret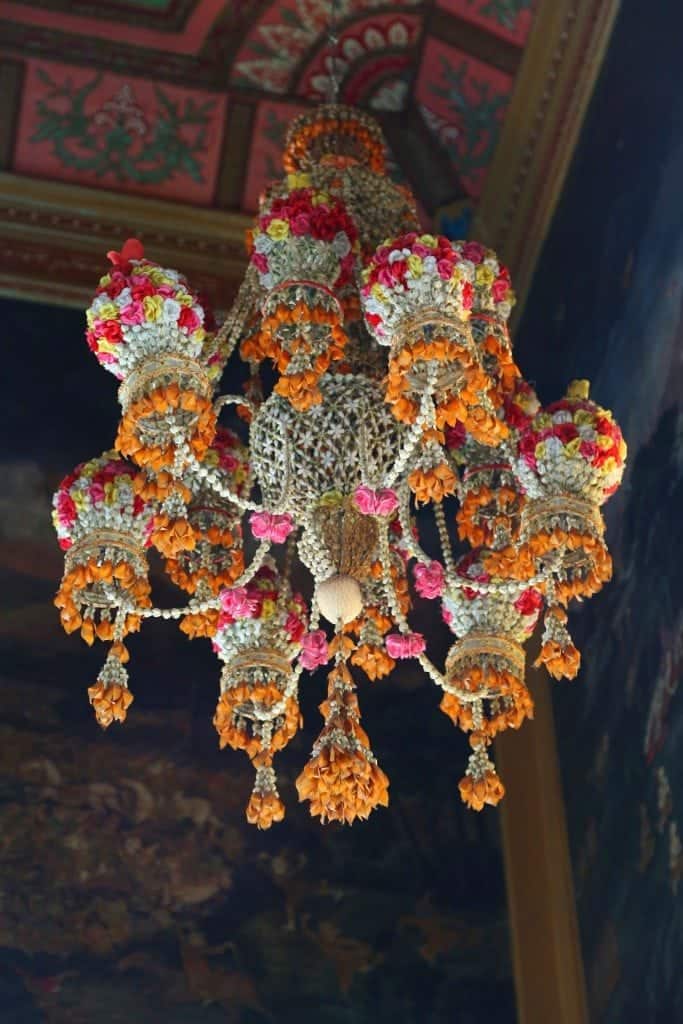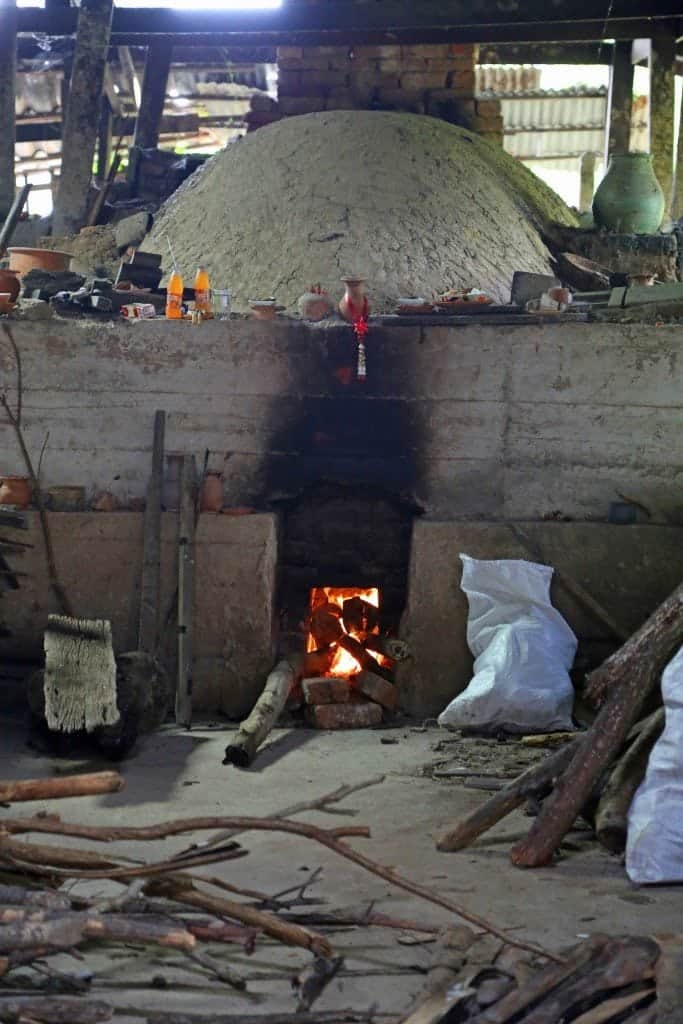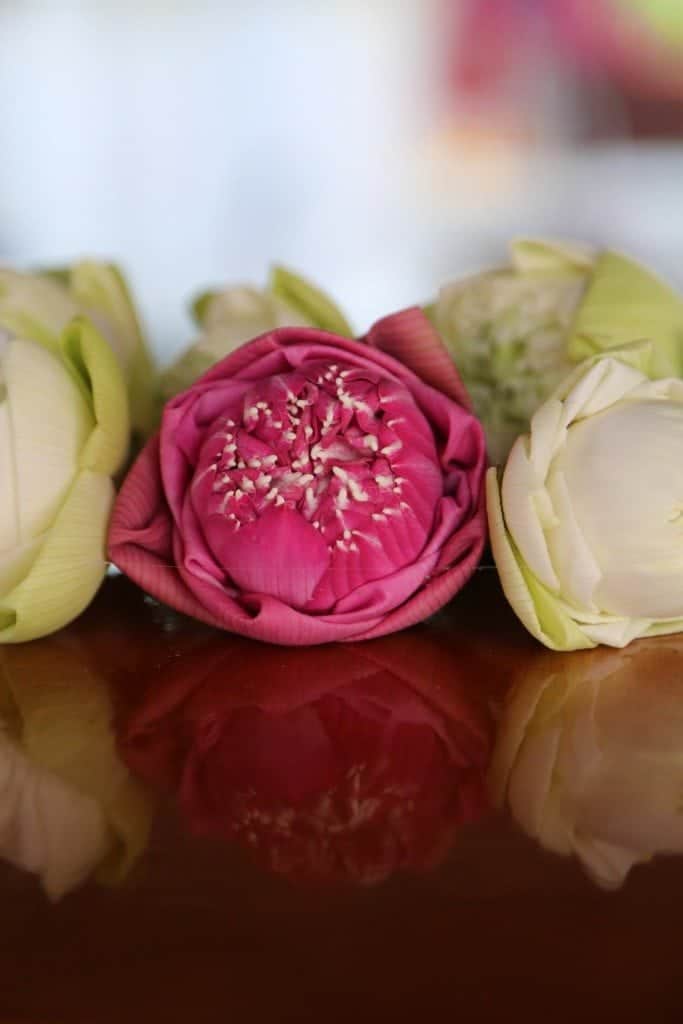 Where is Ko Kret Island
Ko Kret is in Nonthaburi, about 12km north of central Bangkok.
Additional Thailand Resources
Wat Pho Reclining Buddha in Bangkok
Wat Arun in Bangkok
Boat Tour on the Chao Phraya River in Bangkok
W Koh Samui Hotel Review
Thai Dam Cultural Village in Northern Thailand
Afternoon Tea at the St. Regis Bangkok
Phi Ta Khon Museum in Northern Thailand
Hello Kitty Hotel in Thailand
Chaing Khan in Northern Thailand
Check out all of our Thailand Travel Guides
I was in Thailand as a speaker at an event. All opinions expressed are my own.