During my trip to Bangkok, I had the opportunity to take a boat ride along the Chao Phraya River and through the Canals of Thonburi. I have to admit that I had no idea how many rivers and canals flow through Bangkok before this visit.
If you are visiting Bangkok I highly suggest taking the time to take a boat tour along the Chao Phraya River and the Canals of Thonburi. Our boat ride was one of the highlights of my time in Bangkok.
It was fascinating to see how families live along the river and use the river for sustenance. We were told that the fish and water monitors congregate near the temples because they know they are safe in these areas.  It could also be because visitors to the temple feed the fish huge chunks of bread. Either way make sure to keep an eye out for water monitors and giant fish in these areas.
We had the chance to feed the fish and all I can say is keep your mouth closed tight when you do it. The fish cause huge splashes as they dive and flop over each other for the bread. Water from the river was everywhere and I am very glad my mouth was closed tight.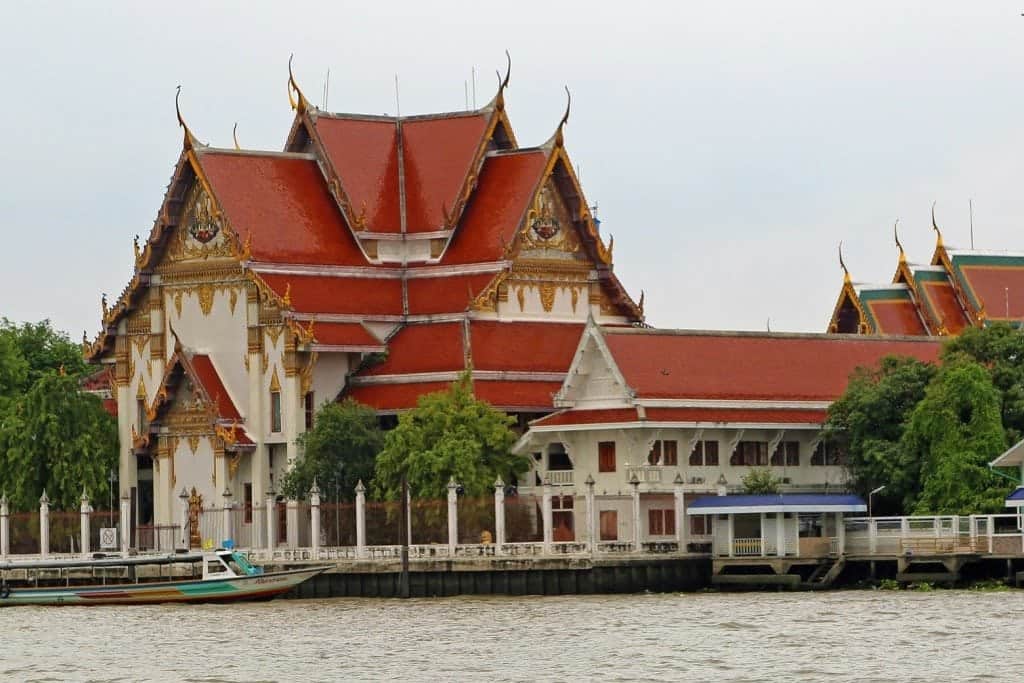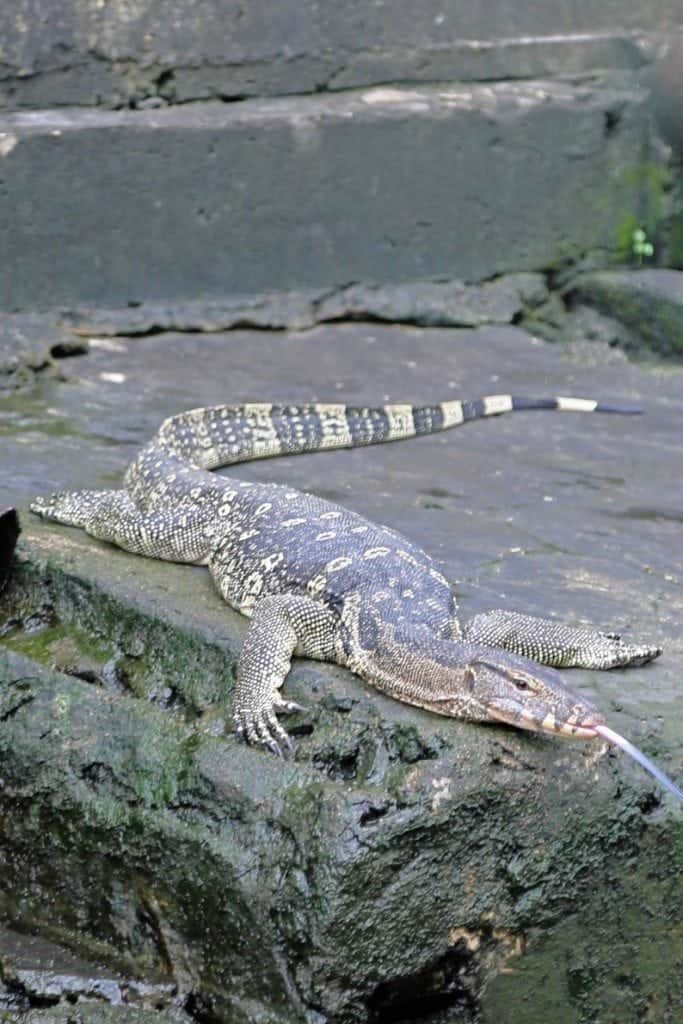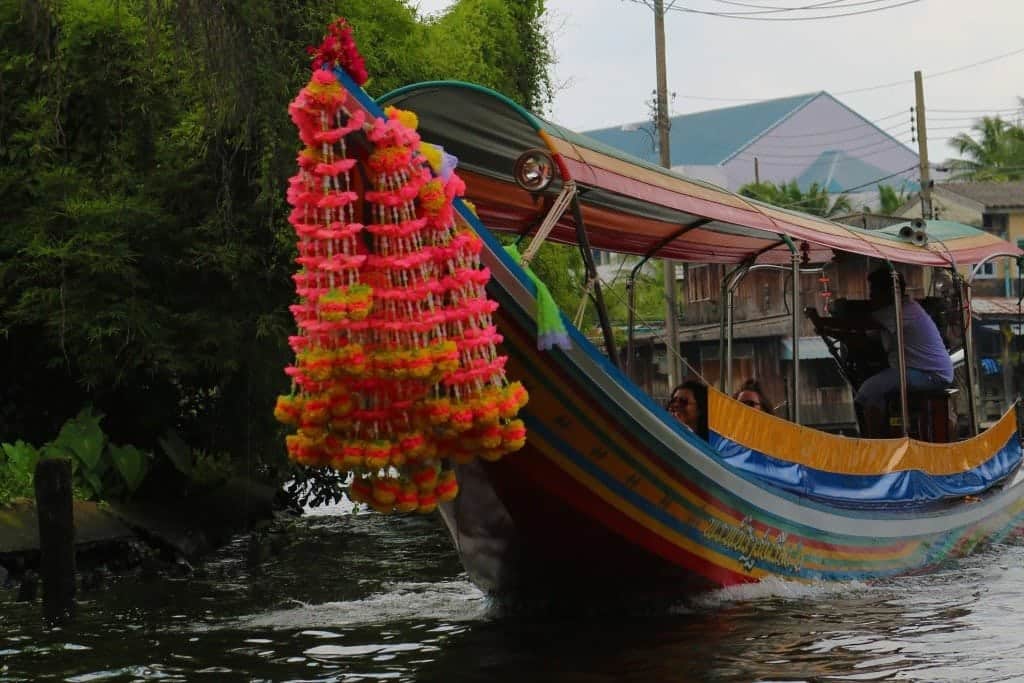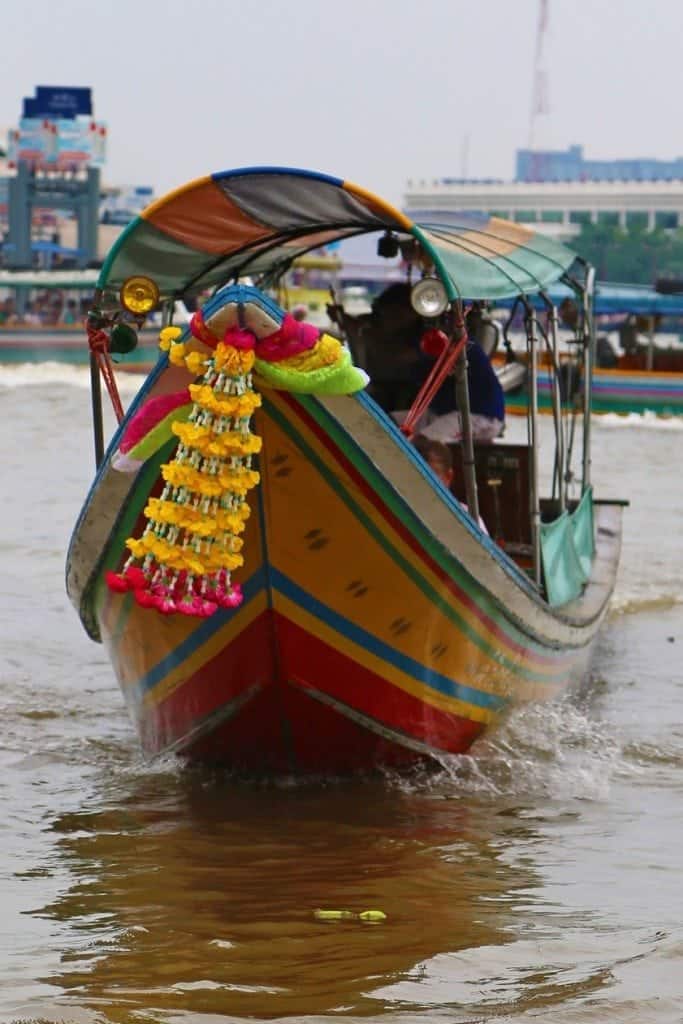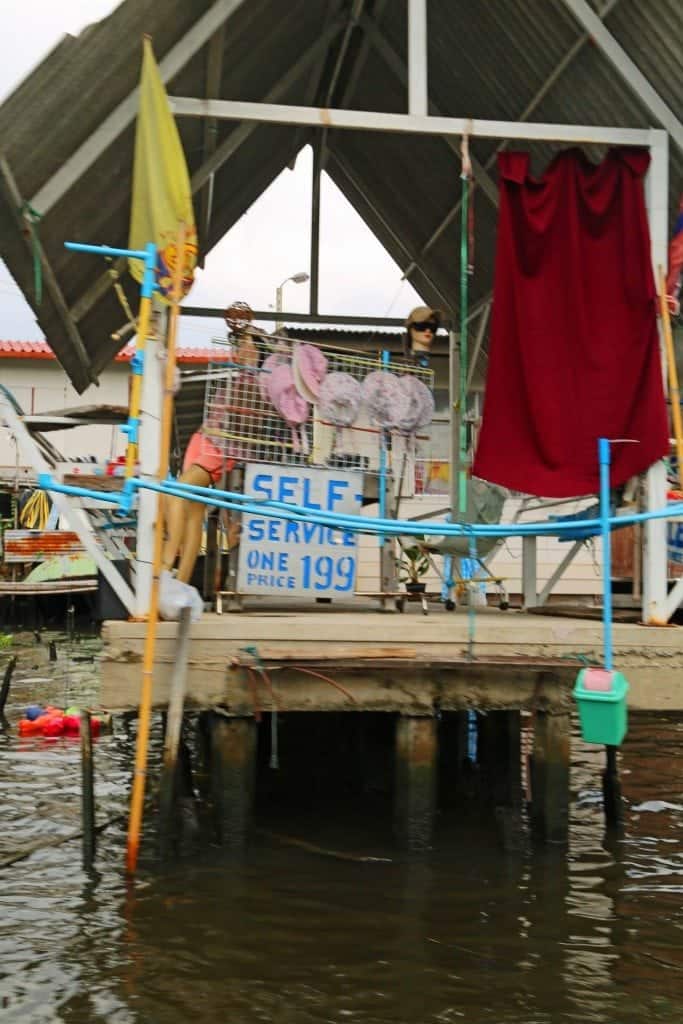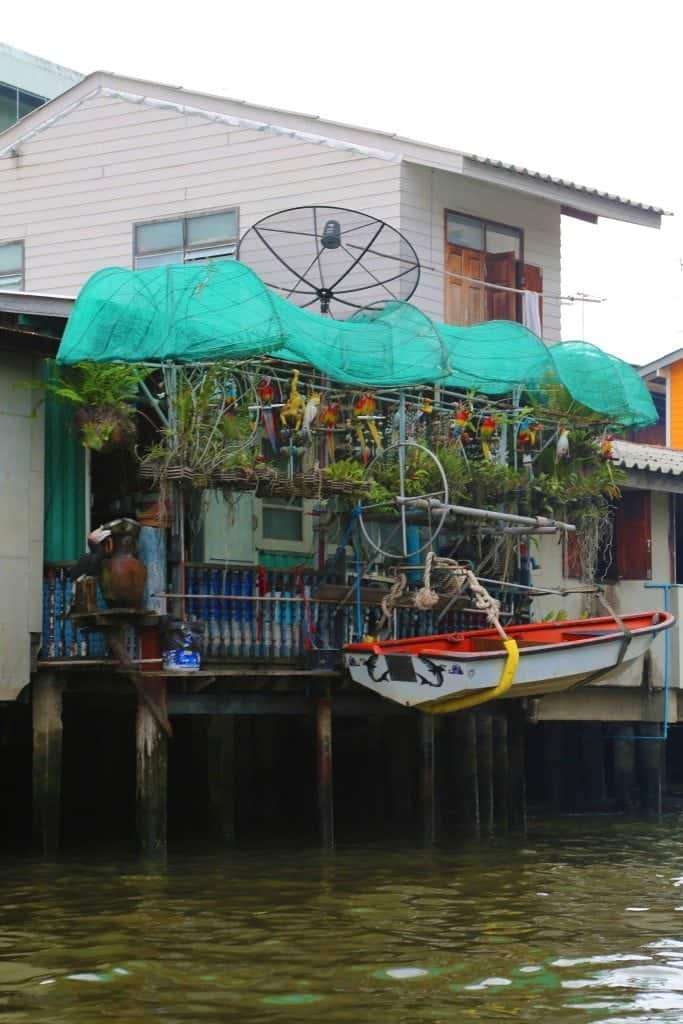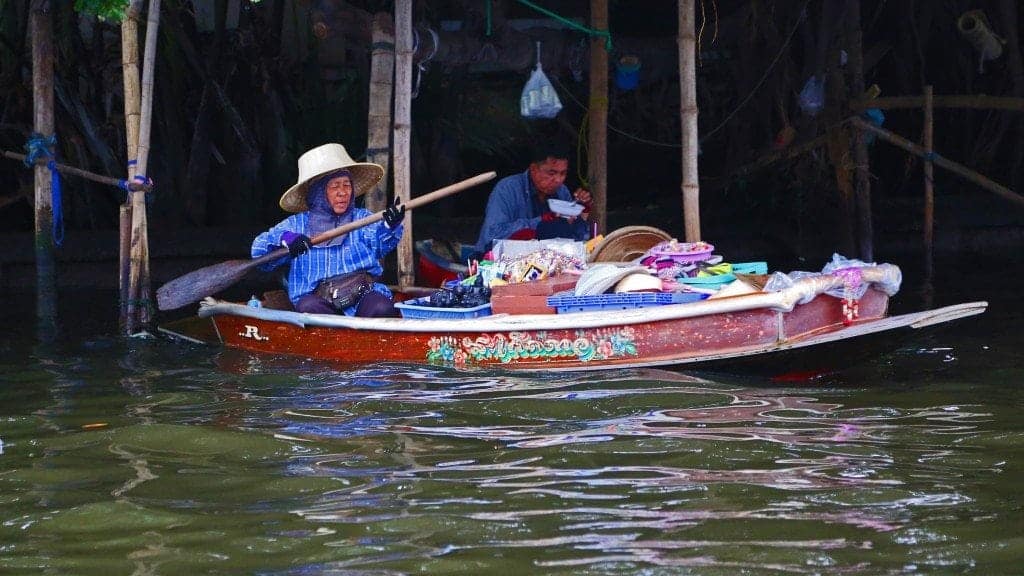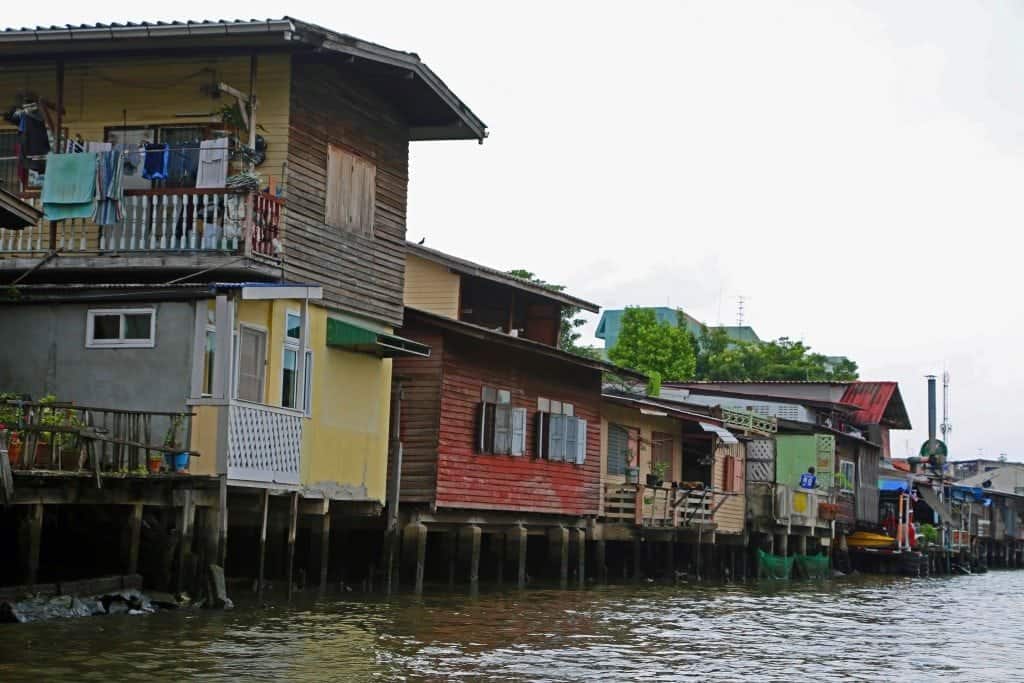 We had the chance to visit Wat Arun, the Temple of Dawn, during this visit and it was gorgeous.
The pagodas known as prangs are decorated with millions of pieces of Chinese porcelain.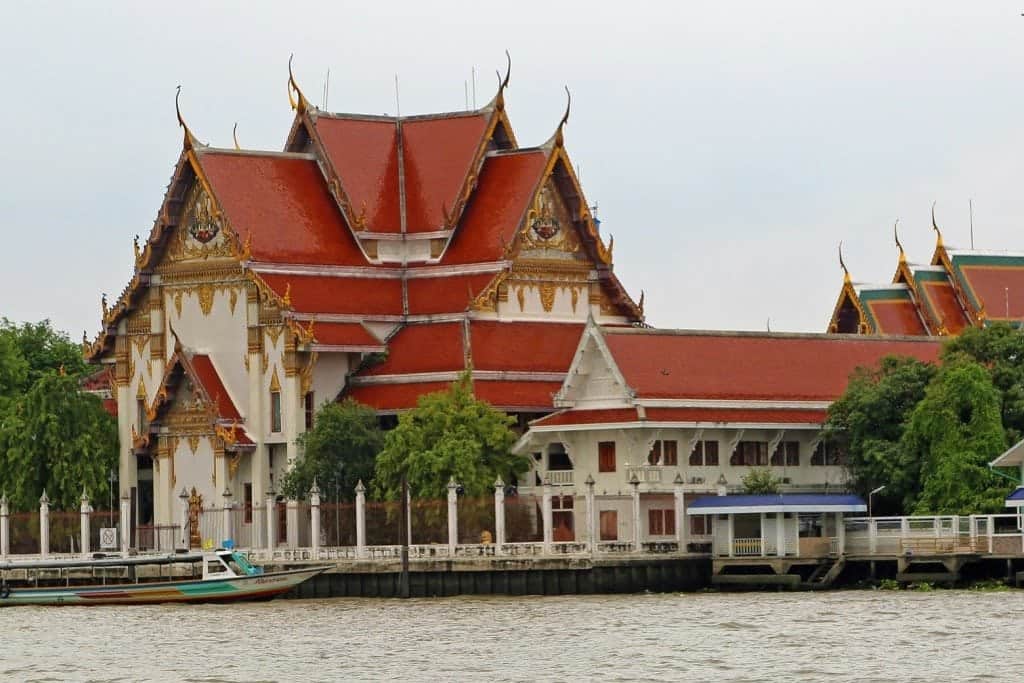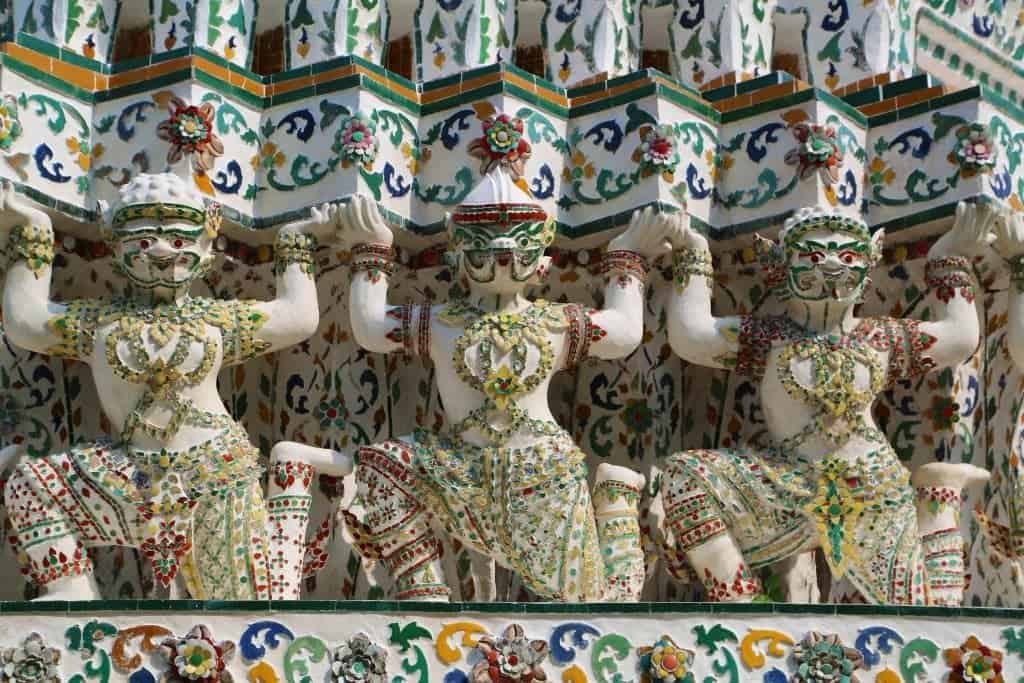 We will be sharing a post in the next week or so sharing more details of my visit to Wat Arun. I took so many pictures of this gorgeous temple.